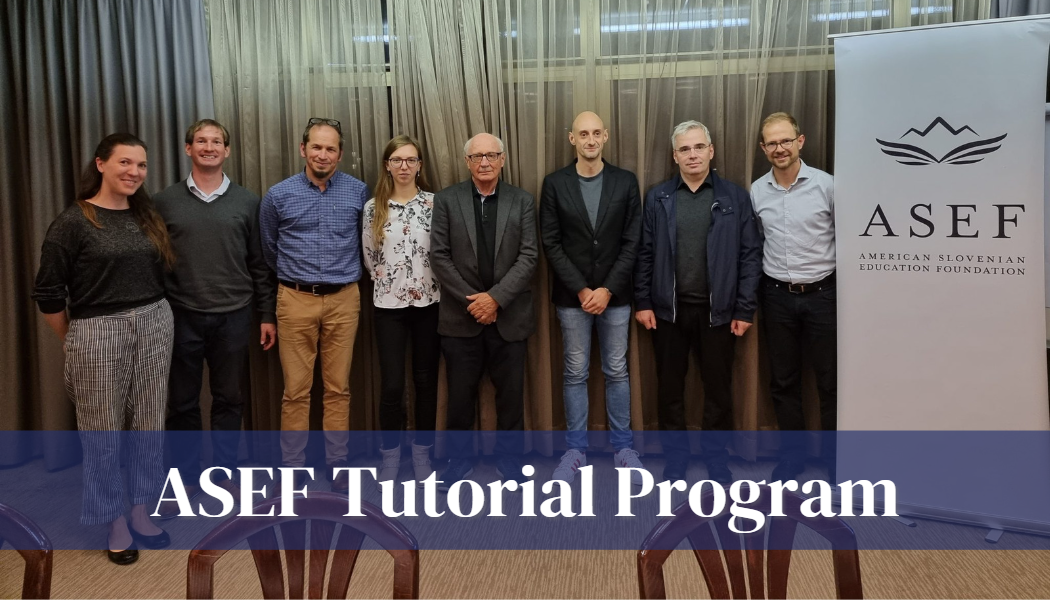 ASEF Tutorial Program
ASEF Tutorial Program is a program that focuses on the individual, their intellectual and personal growth. It is based on ASEF Junior Fellows working in small groups led by an individual tutor (i.e. professor) in the their field of study. Each group works on a chosen topic, followed by independent research and essay writing. Fellows present their essays and discuss ideas with other fellows and their mentor at the monthly meetings.
Round tables where discussions of interdisciplinary views on the chosen topic are held three times a year. At the end of the year, ASEF organizes a symposium and publishes a collection of the contributions made during the year. The head of the ASEF Tutorial Program is Rok Sekirnik, Ph. D.
Tutor groups 2022/2023
In the academic year 2022/2023, each of the six groups chose one of the goals of sustainable development as defined by the United Nations (UN).
Biochemistry and Chemistry
Tutor: prof. dr. Zdenko Časar
Selected topic: Industry and innovation
Participating Junior Fellows:
Meta Kodrič
Jona Novljan
Domen Pregeljc
Jure Rebselj
Martin Rihtaršič
Biology and Medicine
Tutor: dr. med. Ana Ramovš
Selected topic: Industry, innovation and infrastructure; Responsible consumption and production
Participating Junior Fellows:
Denis Štepihar
Nastja Turkanović
Tadej Jerončič
Jakob Timotej Stojanov Konda
Physics and mathematics
Tutor: izr. prof. dr. Sašo Grozdanov
Selected topic: Affordable and clean energy
Participating Junior Fellows:
Natan Dominko Kobilica
Gregor Kržmanc
Maruša Lekše
Matej Neumann
Računalništvo
Tutor: prof. dr. Ivan Bratko
Selected topic: Affordable and clean energy
Participating Junior Fellows:
Žiga Donik
Timotej Klemenčič
Domen Mohorčič
David Nabergoj
Sara Oblak
Anja Šurina
Anja Zdovc
Finance
Tutor: izr. prof. dr. Aleksandra Gregorič
Selected topic: The impact of the ESG factor on investments
Participating Junior Fellows:
Art and Social Sciences
Tutor: Robert Dolinar
Selected topic: Sustainable cities and communities
Participating Junior Fellows:
Past events
---
The ASEF Tutorial Program is made possible with the help of kind donations and with the support of the Office of the Republic of Slovenia for Youth. The development of the program takes place in cooperation with the Center for Tutorial Teaching from Oxford.