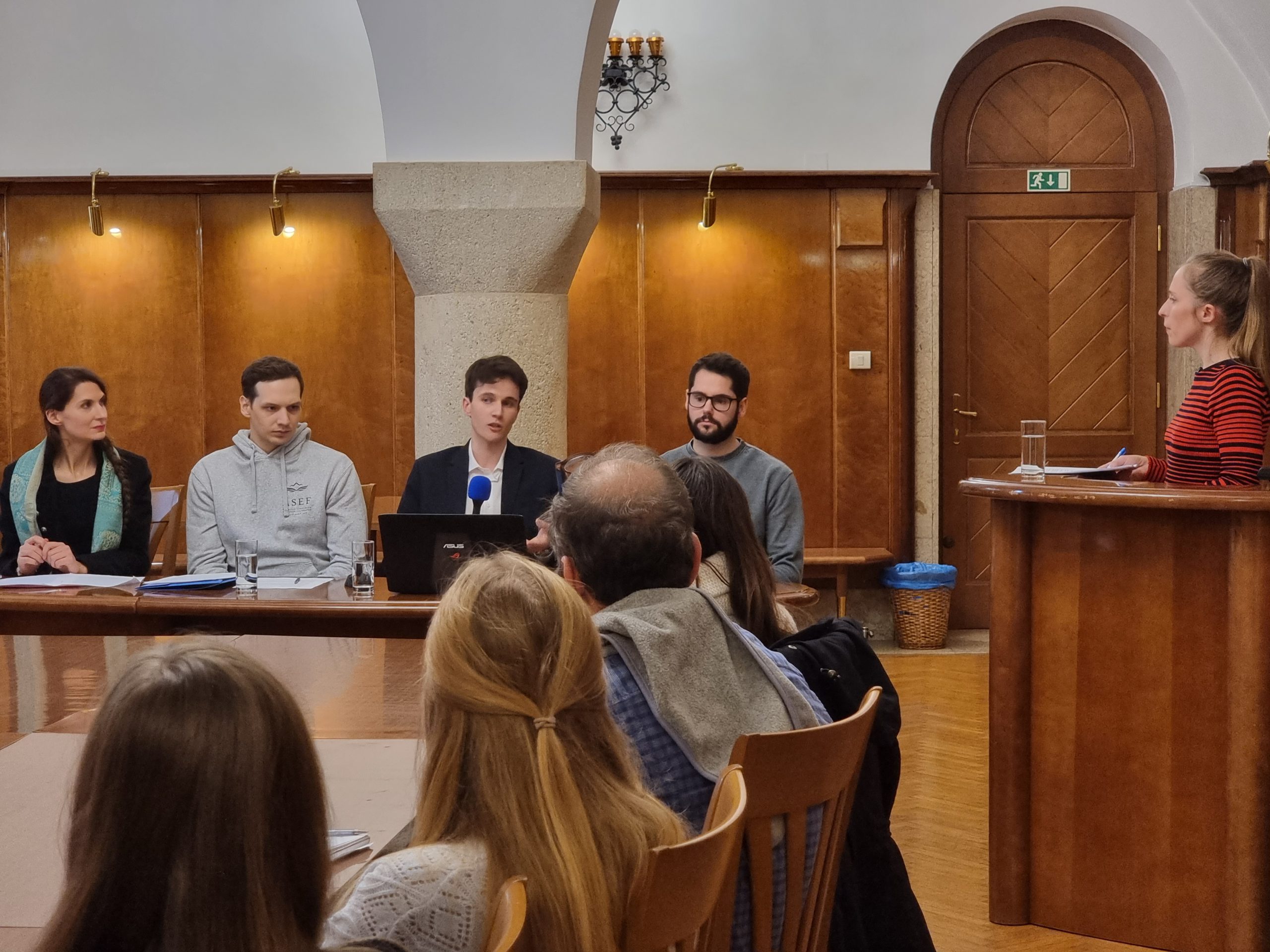 Sustainable Development Goals: Between Utopia and Reality
September 22, 2023 | 6:38 pm |
On Wednesday, February 1, ASEF organized the first interdisciplinary roundtable of the ASEF Tutorial Program 2022/2023. ASEF Tutorial Program is a program that involves working with ASEF Junior Fellows in small groups to independently research, discuss and write papers on socially relevant topics, guided by tutors in each field. For the academic year 2022/2023, each of the six tutoring groups has chosen one of the Sustainable Development Goals defined by the United Nations (UN).
The ASEF Junior Fellows and the guests of the round table were welcomed by dr. Rok Sekirnik, Head of the ASEF Tutorial Program, who in his opening speech, emphasized that ASEF Tutoring is a meeting place where it is possible to exchange views, knowledge, and experience on a professional topic and a lot more. The round tables extend the safe environment of the tutoring room to an environment where we look for common points within and between tutoring groups.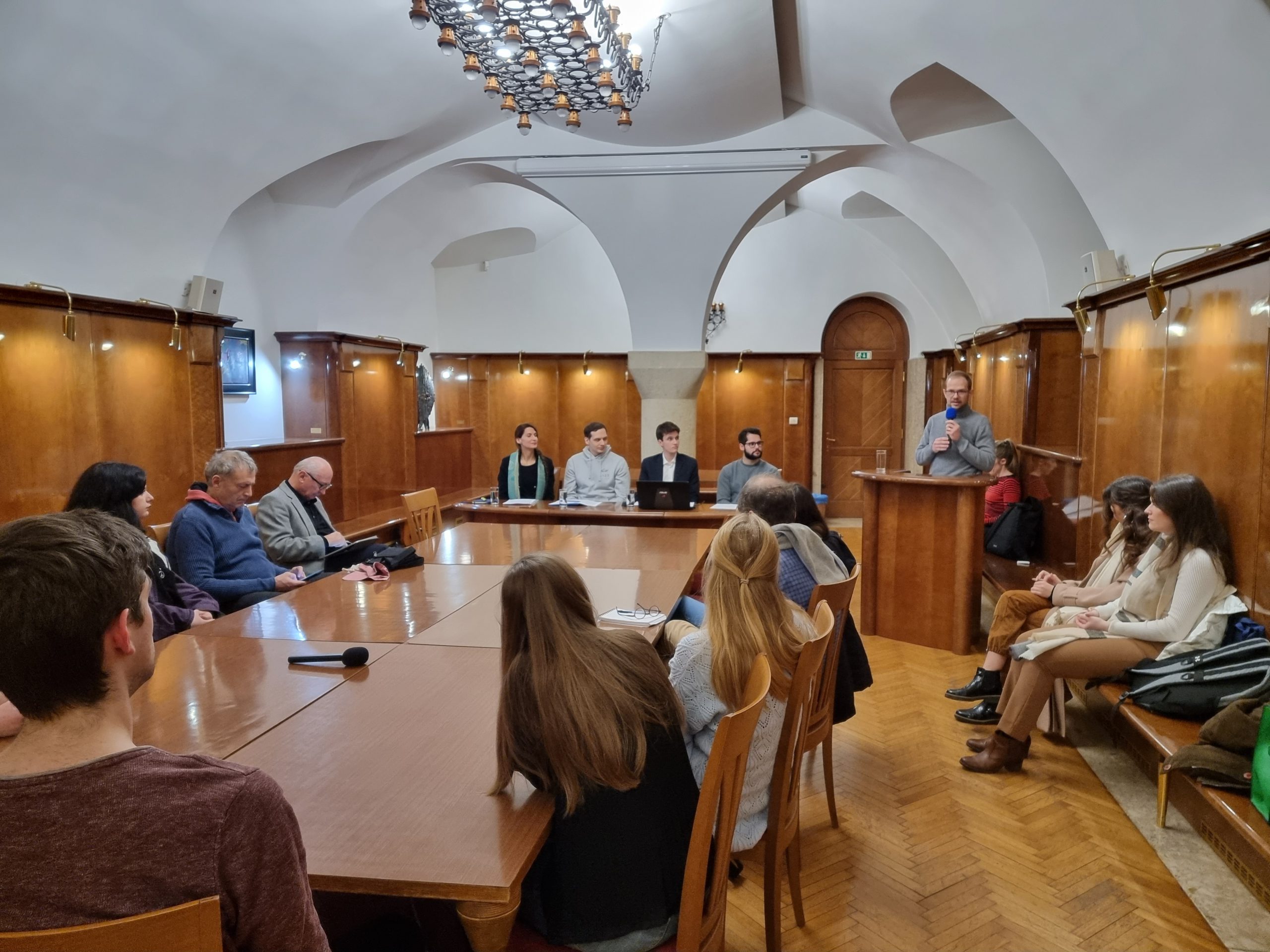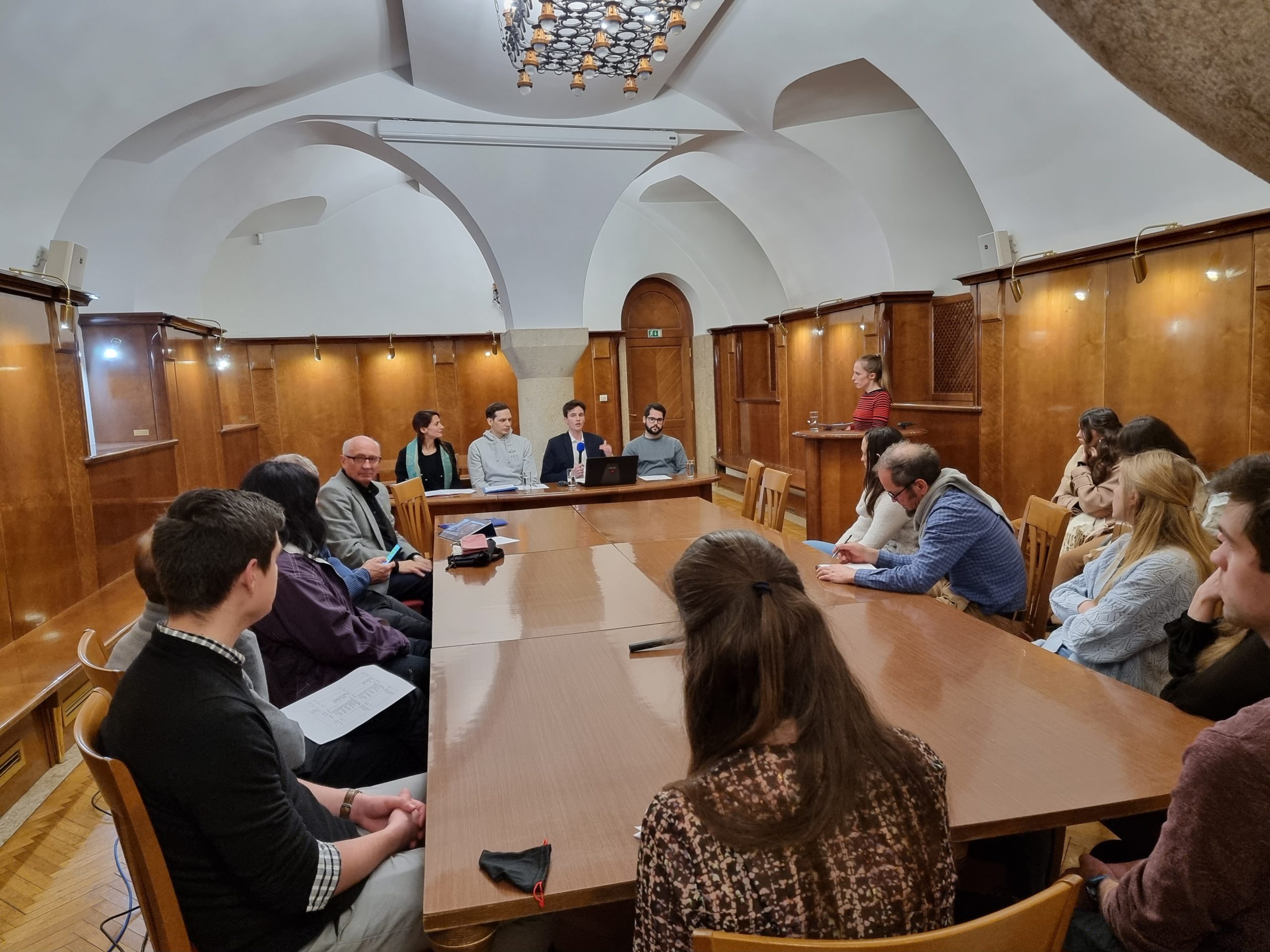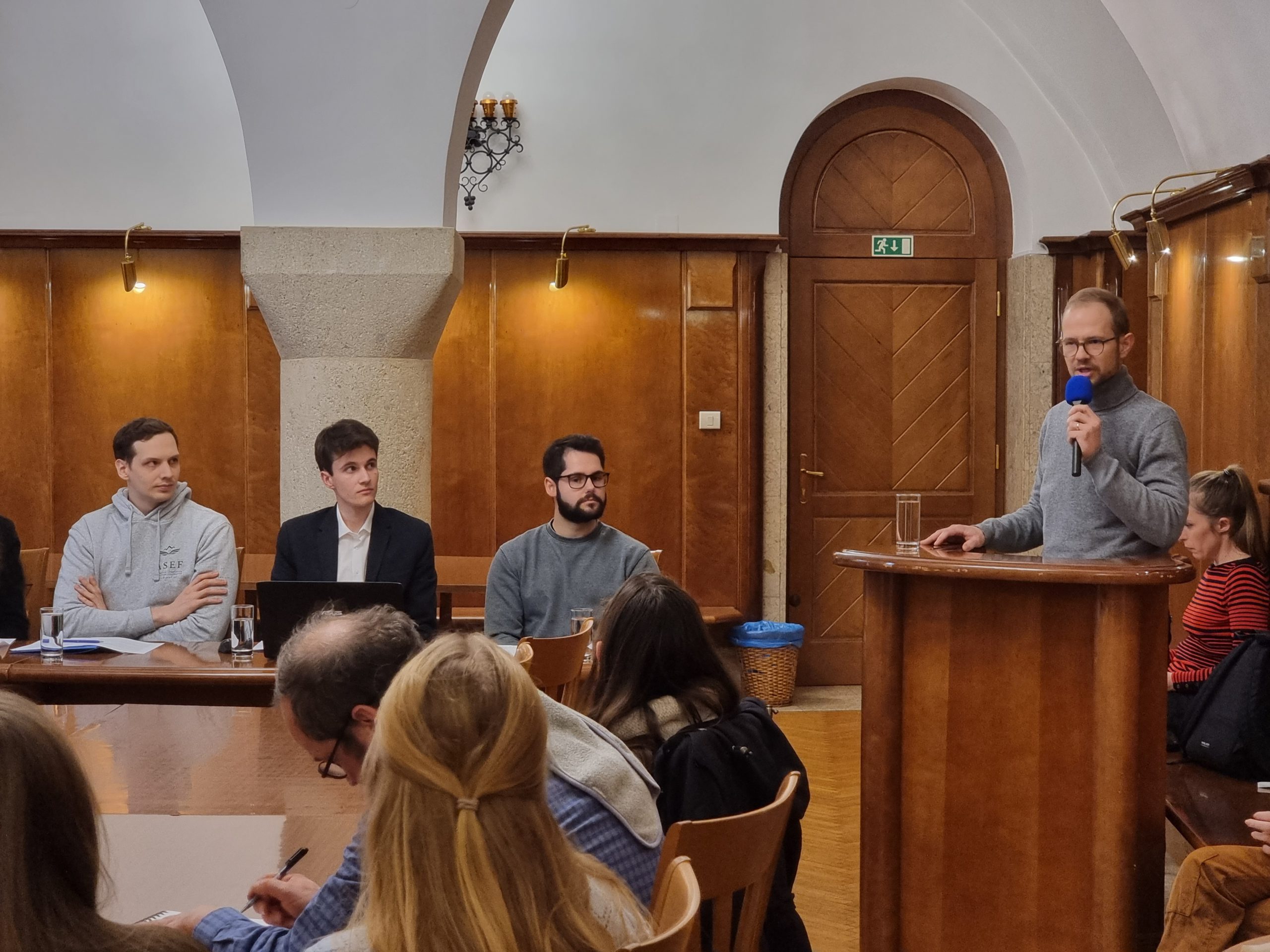 At the round table, 2022 ASEF Junior Fellows from six tutoring groups participated by sharing the key findings of their groups:
Biochemistry and chemistry: Martin Rihtaršič (tutor prof. dr. Zdenko Časar)
Physics and mathematics: Natan Dominko Kobilica (tutor izr. prof. dr. Sašo Grozdanov)
Computer science: David Nabergoj (tutor prof. dr. Ivan Bratko)
Finance: Matej Škerlep (tutor izr. prof. dr. Aleksandra Gregorič)
Biology and medicine: Jakob Timotej Stojanov Konda (tutor Ana Ramovš, dr. med.)
Art and social sciences: Arjana Savarin (tutor Robert Dolinar)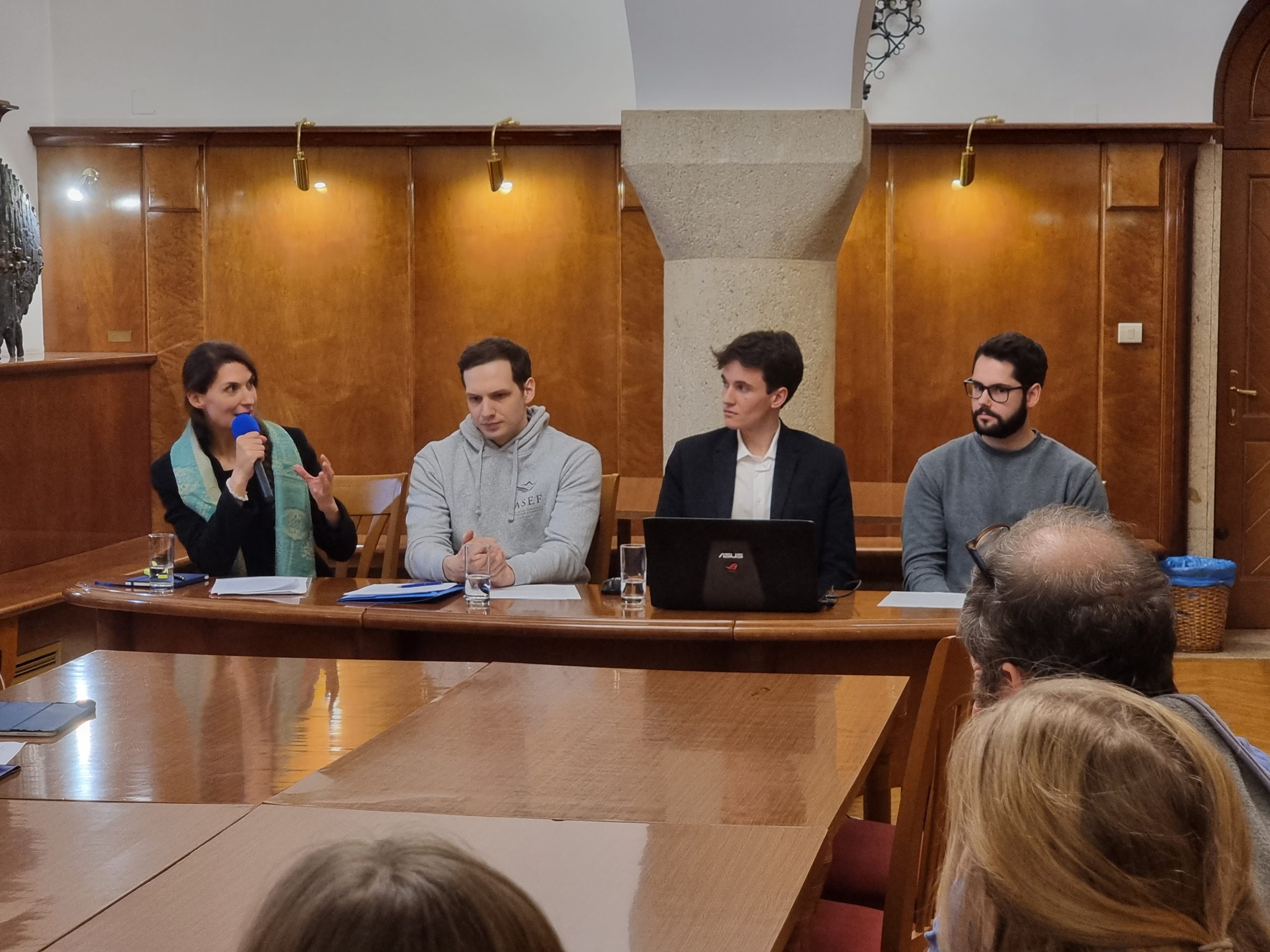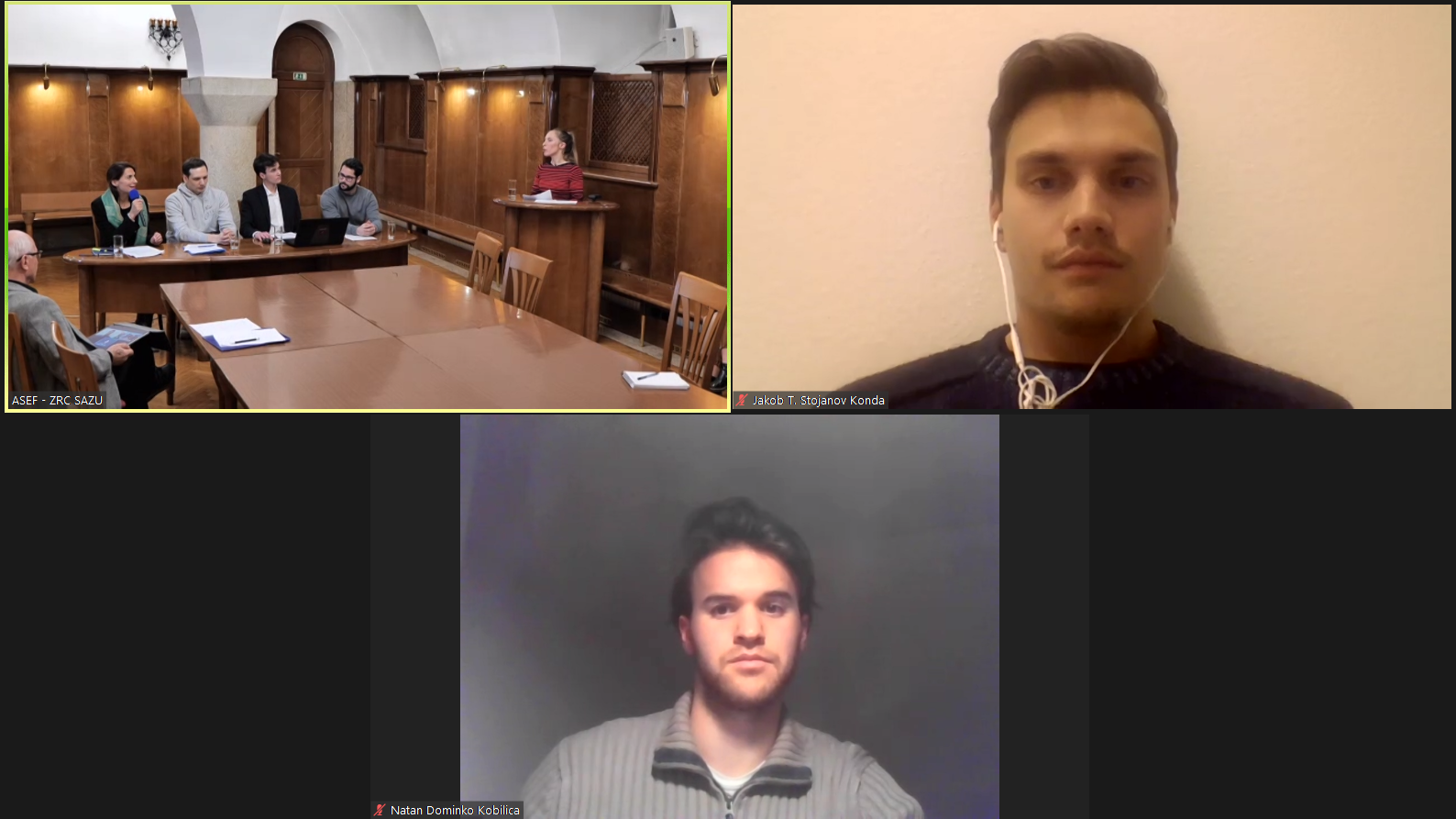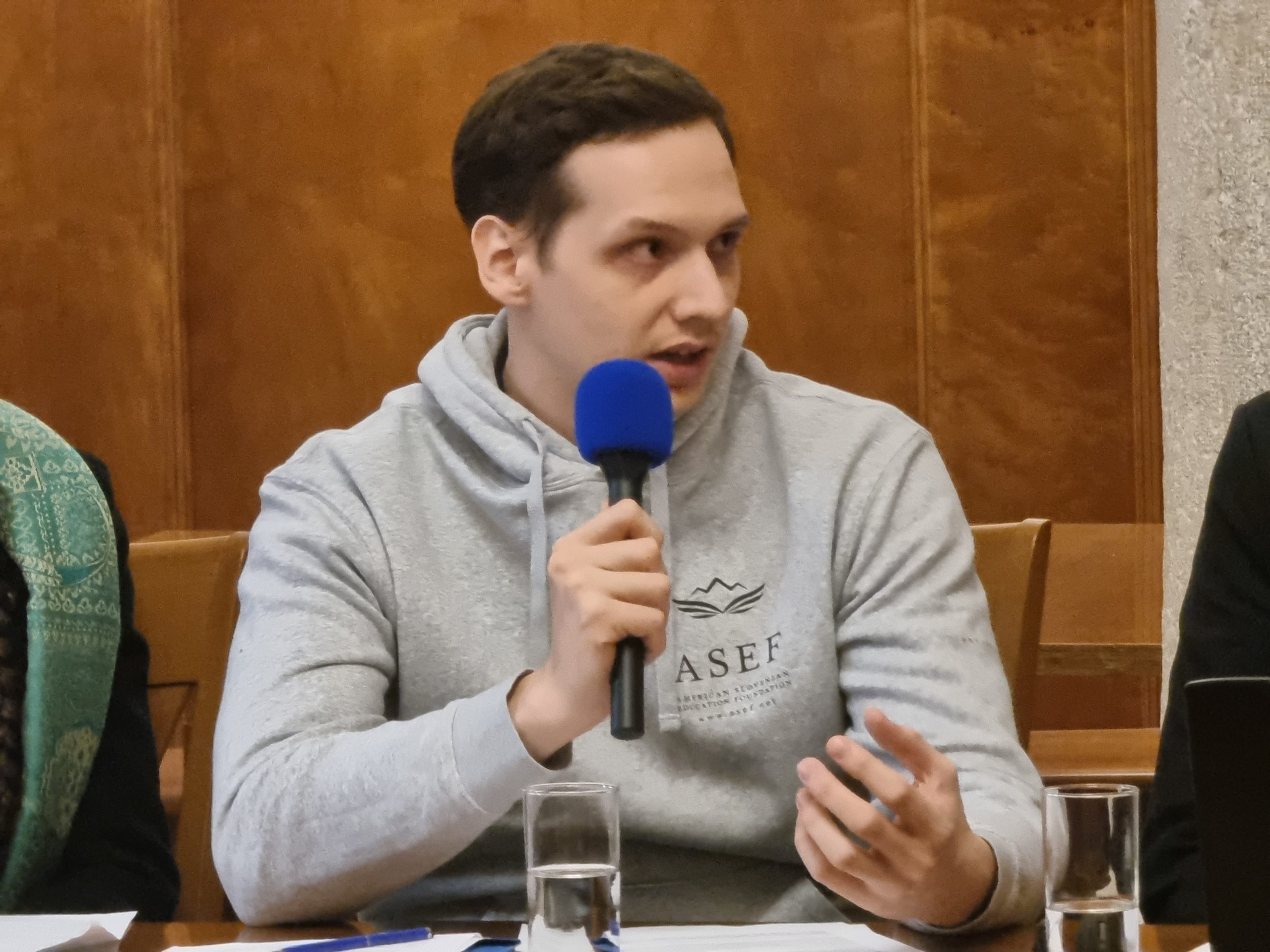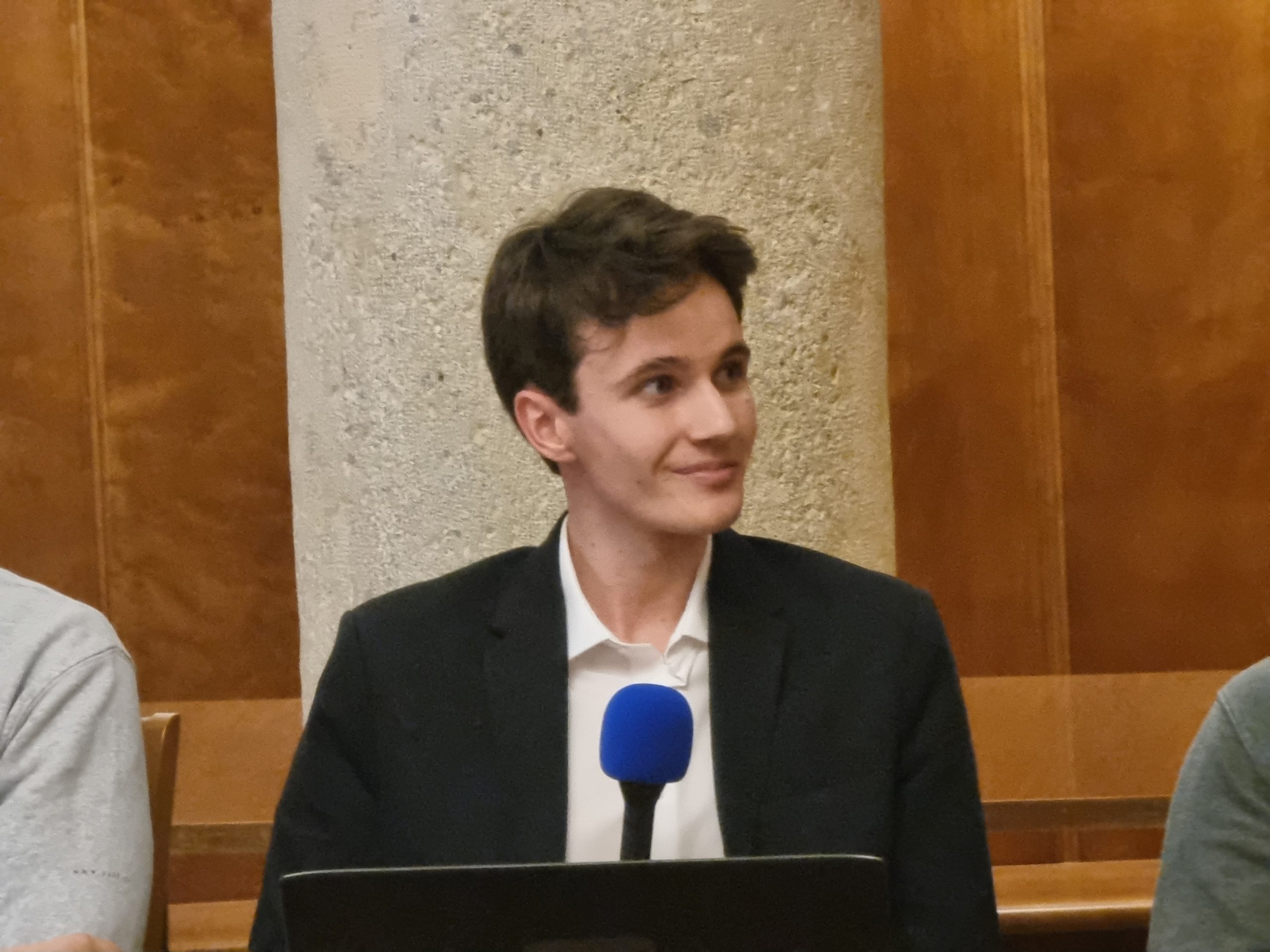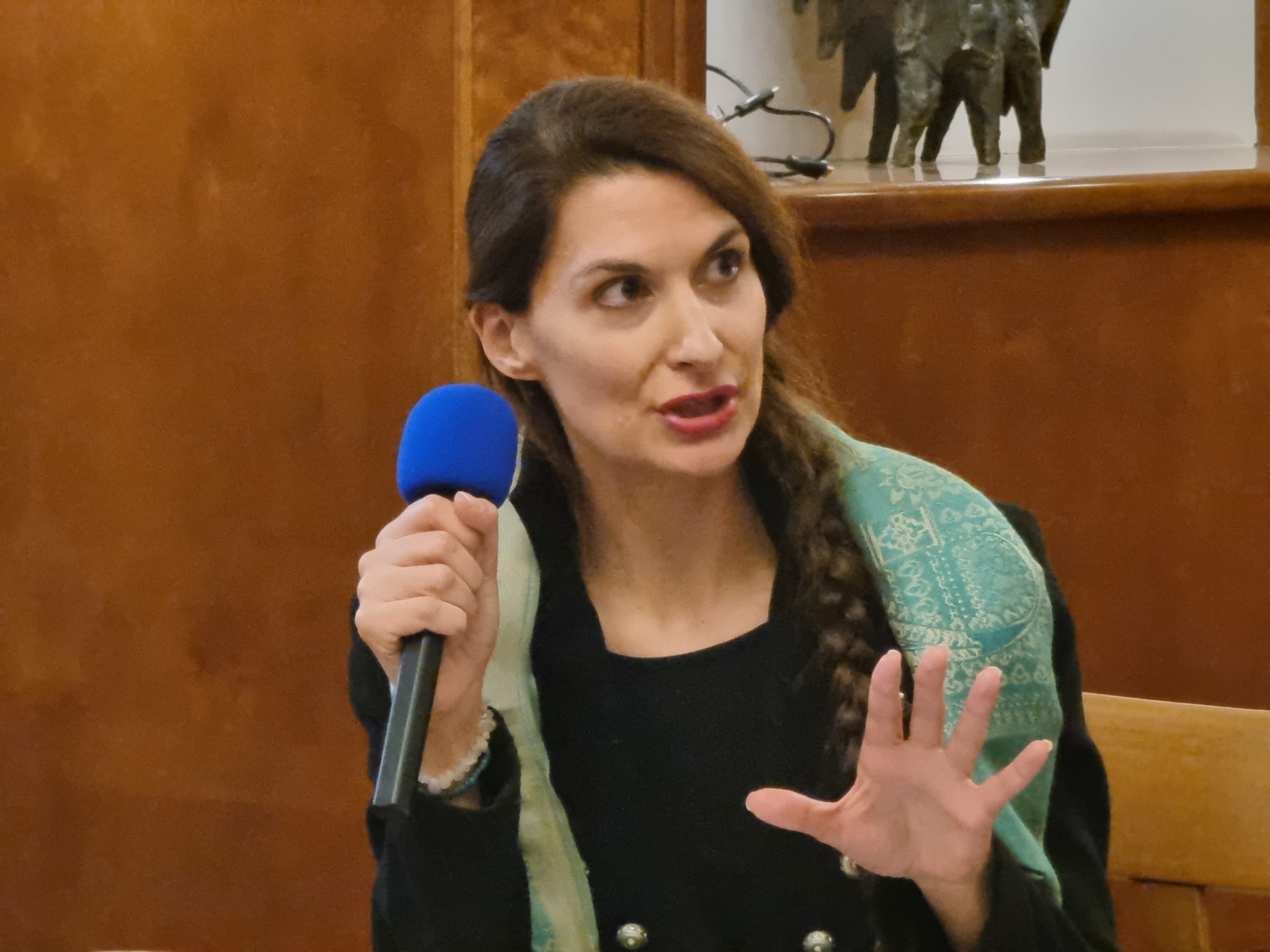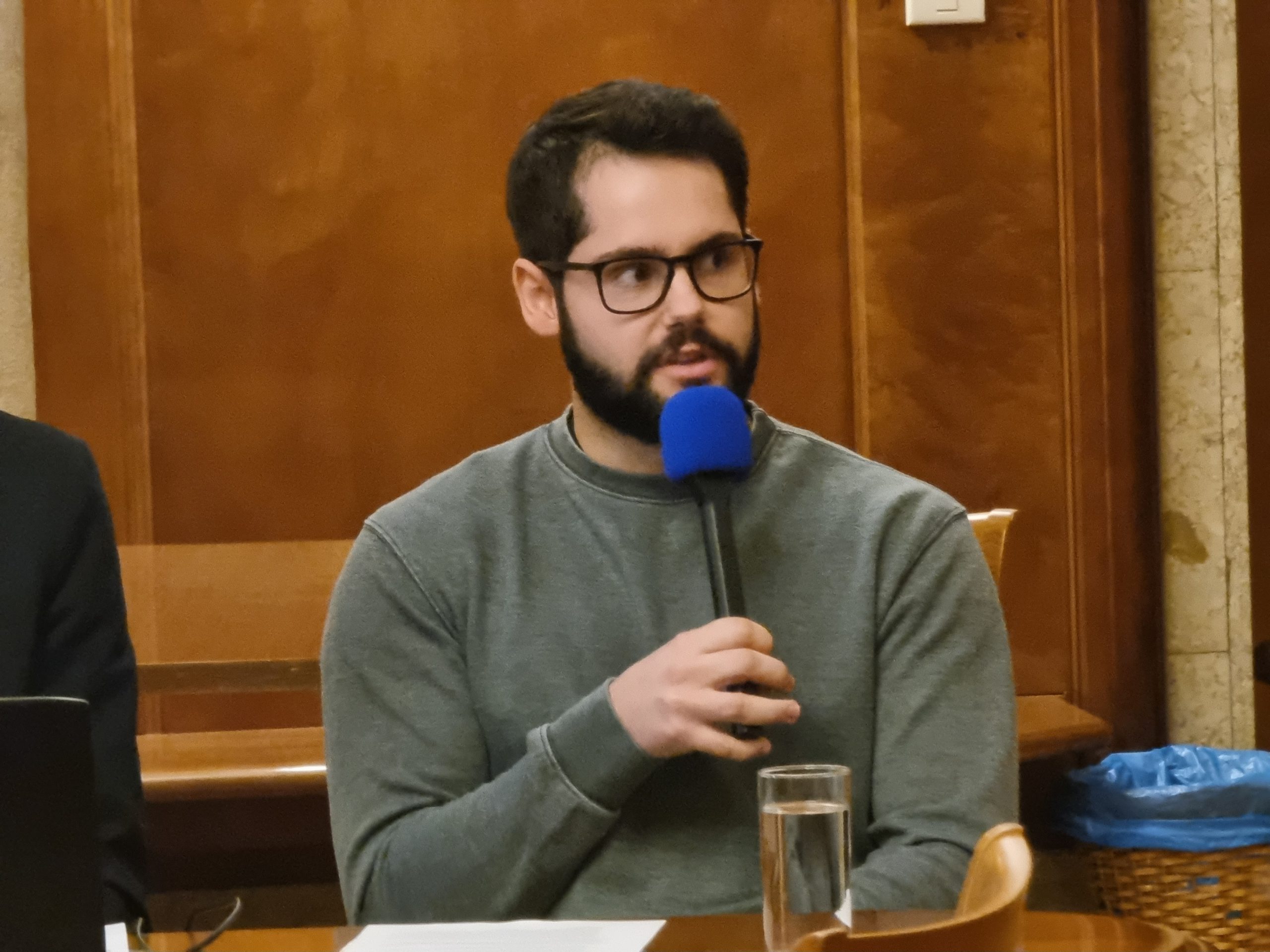 At the beginning of the roundtable, the Junior Fellows presented the key conclusions they have reached during the tutoring sessions so far. A representative from each tutoring group described what they were studying within the groups and how their findings could contribute to a more sustainable future. We touched on a wide range of topics – from nuclear energy and energy supply to pharmaceutical licensing and innovative solutions in water management. Next, we heard about the importance of interdisciplinary collaboration between scientists. The Fellows answered questions on sustainable development and shared their views on how their discipline can contribute to solving the challenges of the other tutoring groups. Questions from the audience followed at the end of the event, further enriching this round table.
The content-filled event was moderated by Maja Ratej, the presenter at Val 202.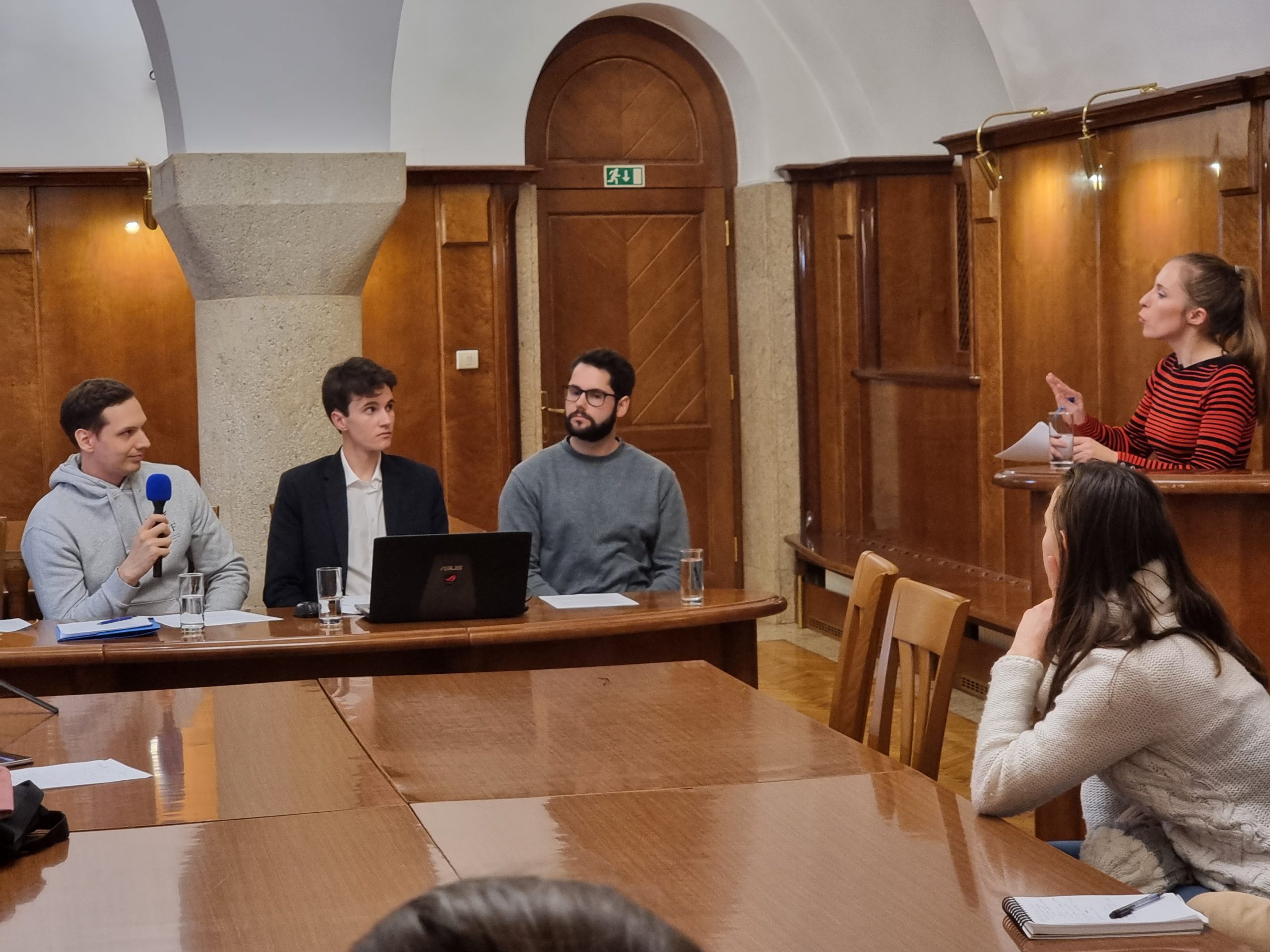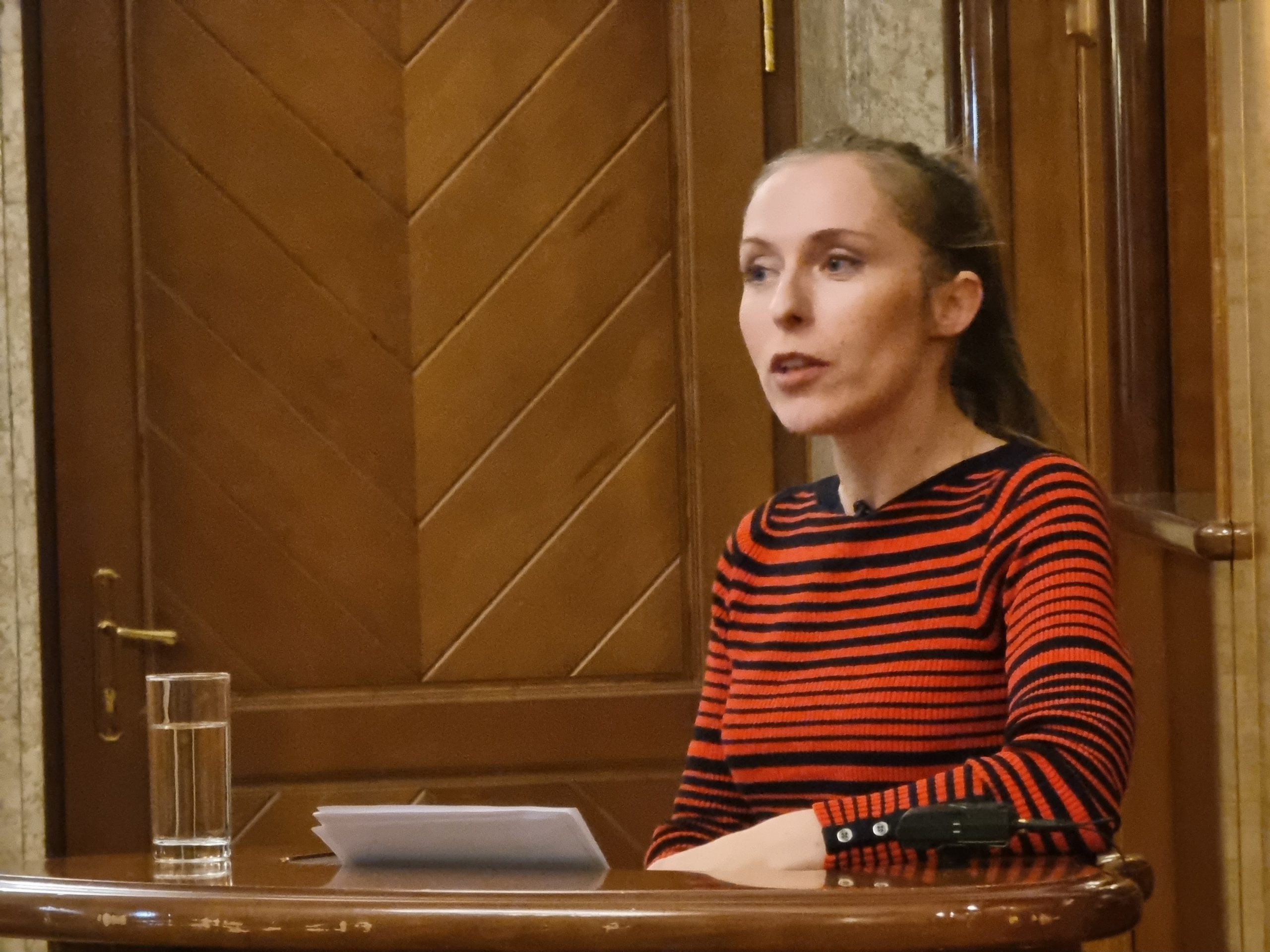 Teodor Žalik took care of the technical implementation of the hybrid event.
The event was organized with the support of the Office of the Republic of Slovenia for Youth.