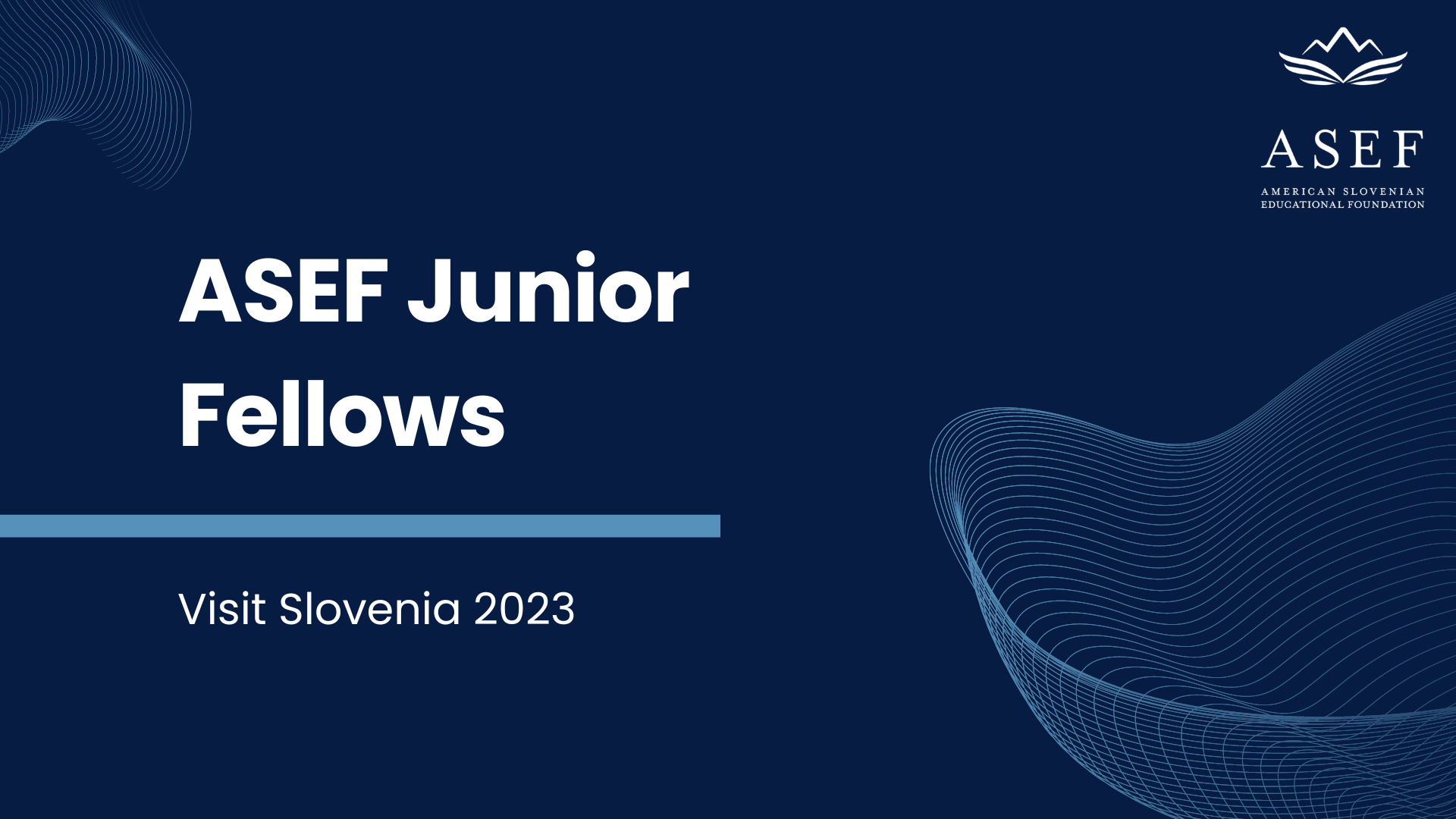 We are thrilled to announce the new generation of Visit Slovenia Fellowship 2023. 12 exceptional individuals of Slovenian heritage from all over the world have been selected based on their exceptional academic achievements, passion for research, and desire to establish long-lasting ties with Slovenia. 1-year Fellowship offers many opportunities for academic and personal growth. ASEF ...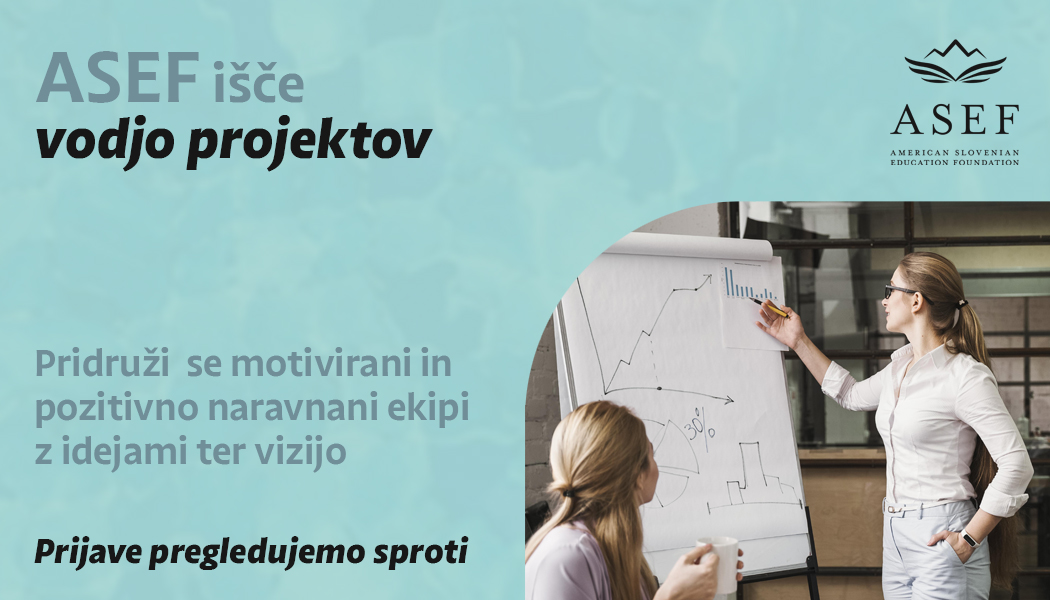 ASEF is Looking for a Project Manager
The American slovenian Education Foundation (ASEF) is looking to fill the position of Project Manager. The job offers challenges in an international environment with a top-notch team of motivated and positive people with ideas and vision. ABOUT...
Read more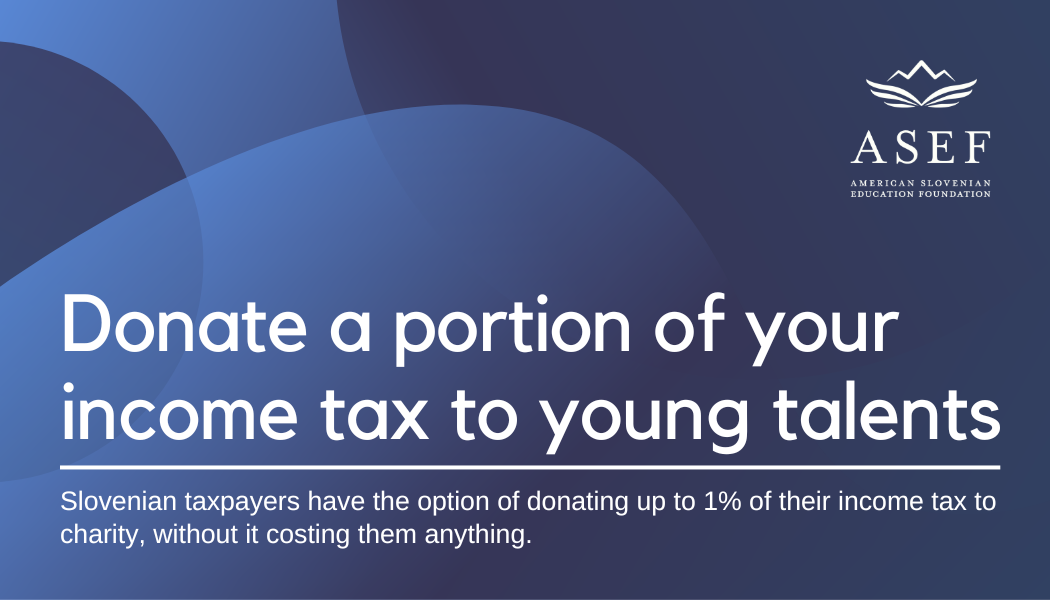 Donate 1% of Income Tax to Young Talents
Every year, Slovenian taxpayers have the option of donating to charity, without it costing them anything. They can request that up to 1% of income tax be used to finance grant beneficiaries, which are non-governmental organizations, political...
Read more