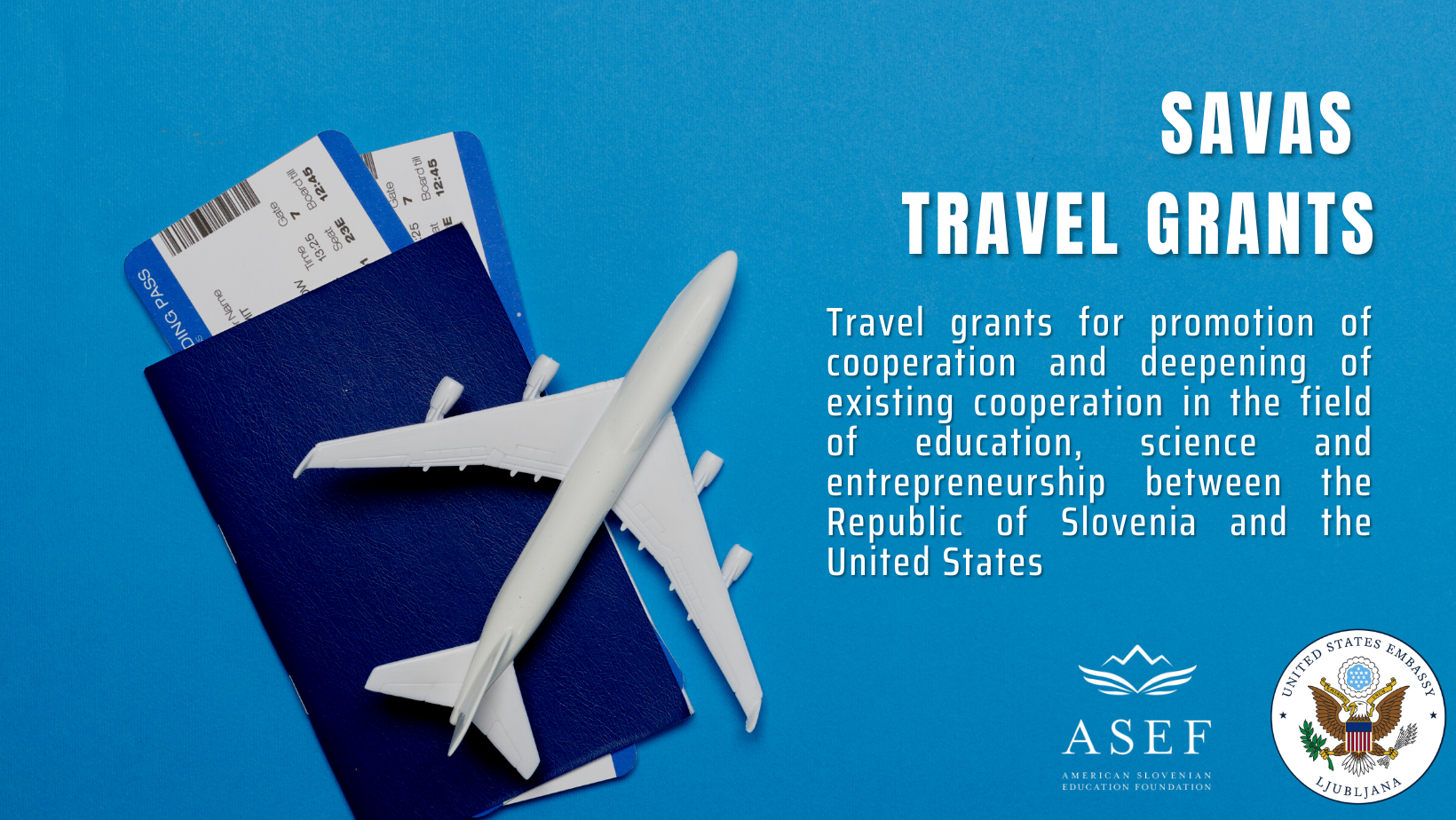 Call For SAVAS Travel Grants
Due to the outstanding success of SAVAS and the interest in transatlantic cooperation the American-Slovenian Educational Foundation (ASEF) and the US Embassy in Ljubljana are announcing a call for SAVAS (Slovenian American Virtual Academic Symposium) Travel grants. SAVAS Travel grants are intended to promote new cooperation and deepen existing cooperation in the field of education, science and entrepreneurship between the Republic of Slovenia and the United States.
About SAVAS: Slovenian American Virtual Academic Symposia brings together professors, administrators, and other academics from both nations interested in enhancing formal, informal, research, or exchange-focused relationships. The goal of symposia is to show examples of highly successful collaborations between the U.S. and Slovenia, introduce available support mechanisms, and enable faculty to meet other faculty in their fields in the U.S. and Slovenia. Find out more here.