Depiction of emotions through the self-portrait motif in connection with the use of colors
September 23, 2023 | 1:48 pm |
On Tuesday, July 18, ASEF, in cooperation with the Cven local community, organized a popular science lecture as part of the ASEF Young Minds lecture series. This time the lecture was given by Nuša Dijak, an ASEF junior fellow 2022 and a master's student at the Faculty of Education of the University of Ljubljana.
At the lecture, Nuša introduced us to the concept of color, which is an "attribute of visual experience" and affects our well-being, creates a mood and enables expression. She emphasized the role of senses and emotions in fine art and spoke about perception, which is crucial in creating and perceiving a work of art.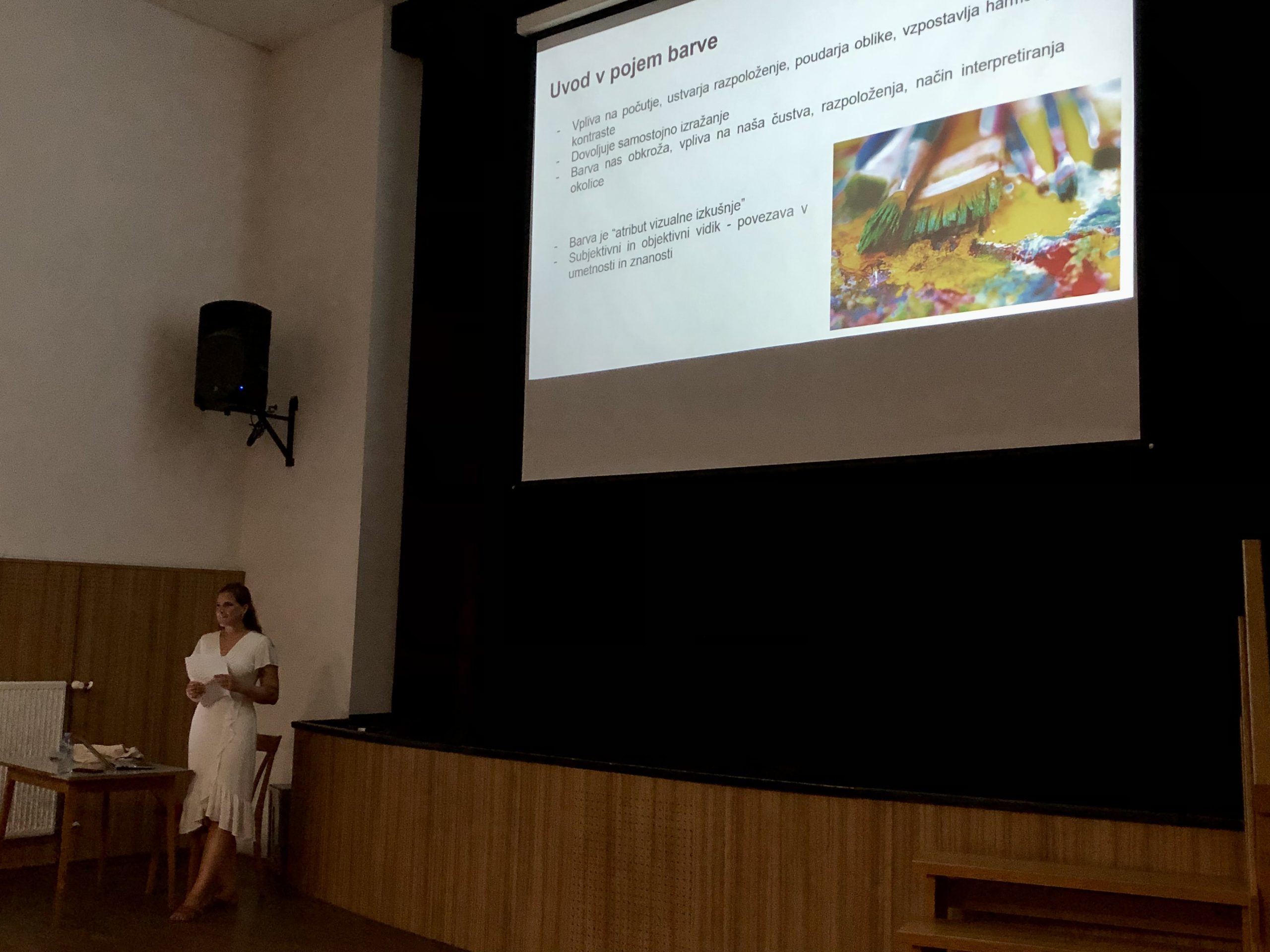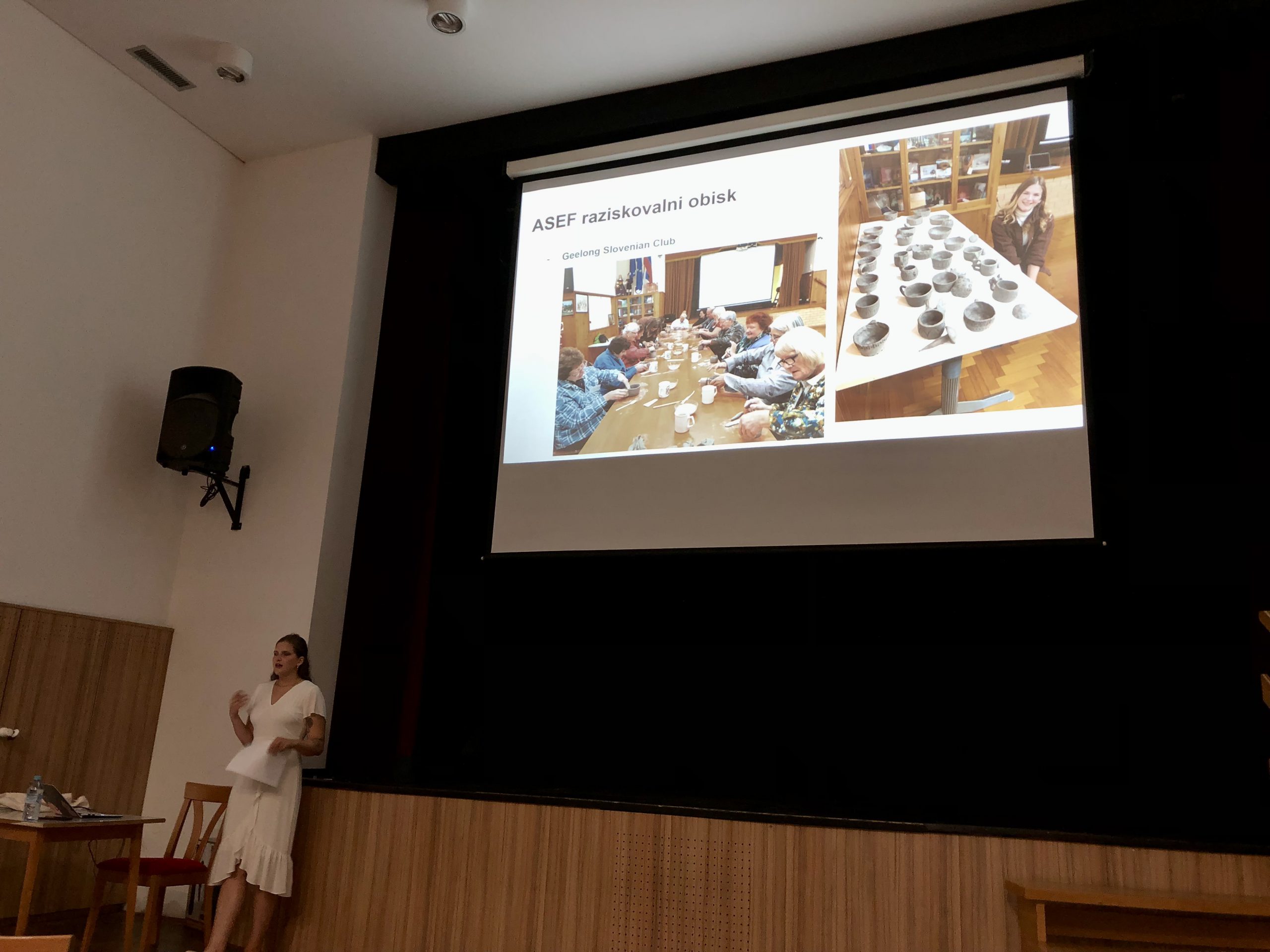 She also explained the color theories, more specifically Goethe's and Runge's theory, which she studied in detail herself. Both theories are based on an interest in the subjective experiences of observers with colors. Goethe's theory mainly includes the psychological and emotional aspect, while Runge's approach to research is very systematic. Last but not least, Nuša showed us her own artistic creation, for which she chose a self-portrait, in which she portrayed the emotions of sadness, joy and anger with different colors. With that she herself realized that color has an important power in the perception of emotions.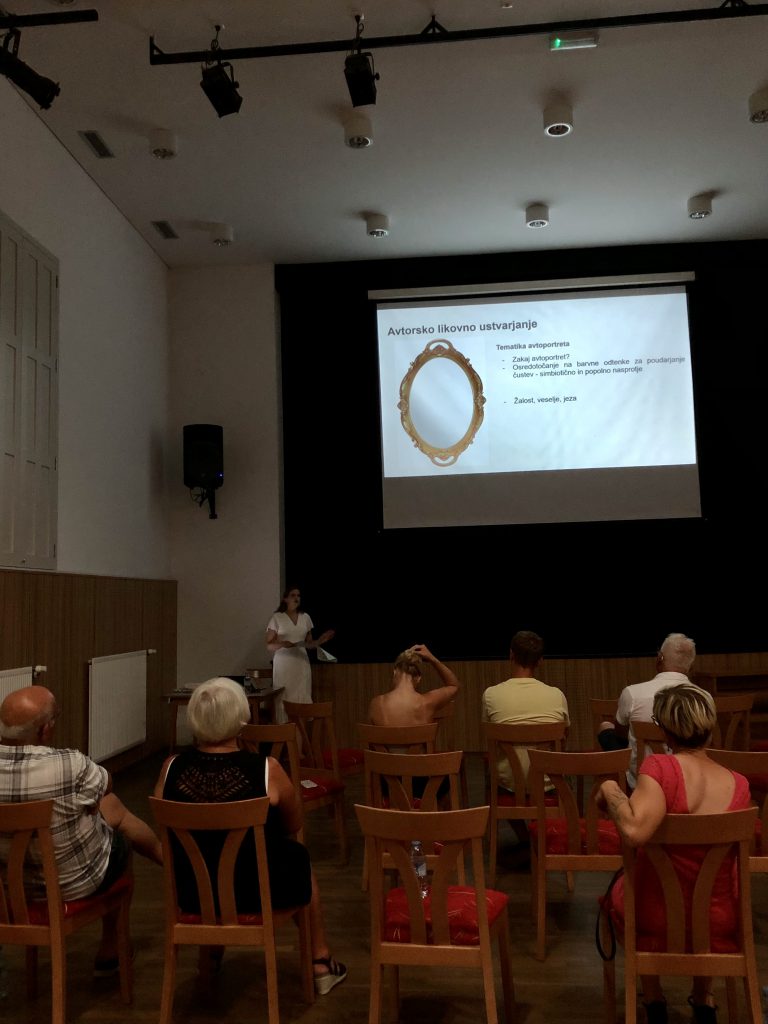 Finally, we listened to Nuša's experience of this year's research visit with the ASEF mentor prof. dr. Kaja Antlej at Deakin University in Australia. As part of it, she held ceramic workshops with Slovenian clubs, used the photogrammetric technique, created 3D copies of art works and had a virtual exhibition.
The entire event was coordinated by Tina Logonder, an ASEF junior fellow 2023.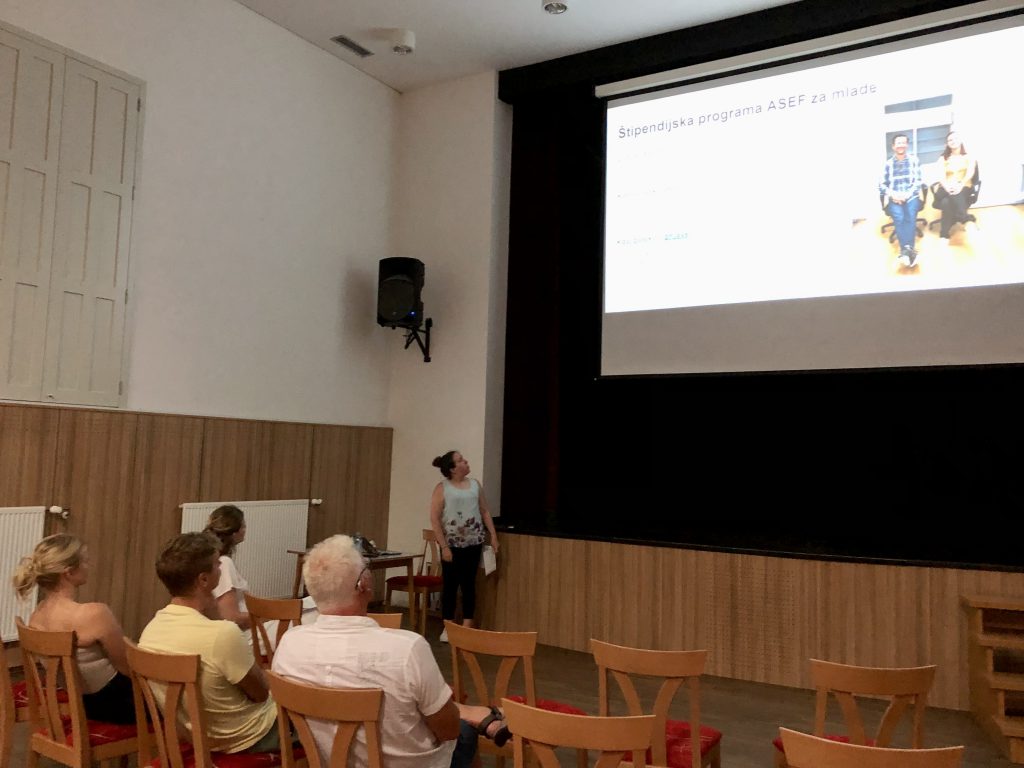 The ASEF Young Minds project is supported by the Office of the Republic of Slovenia for Youth.