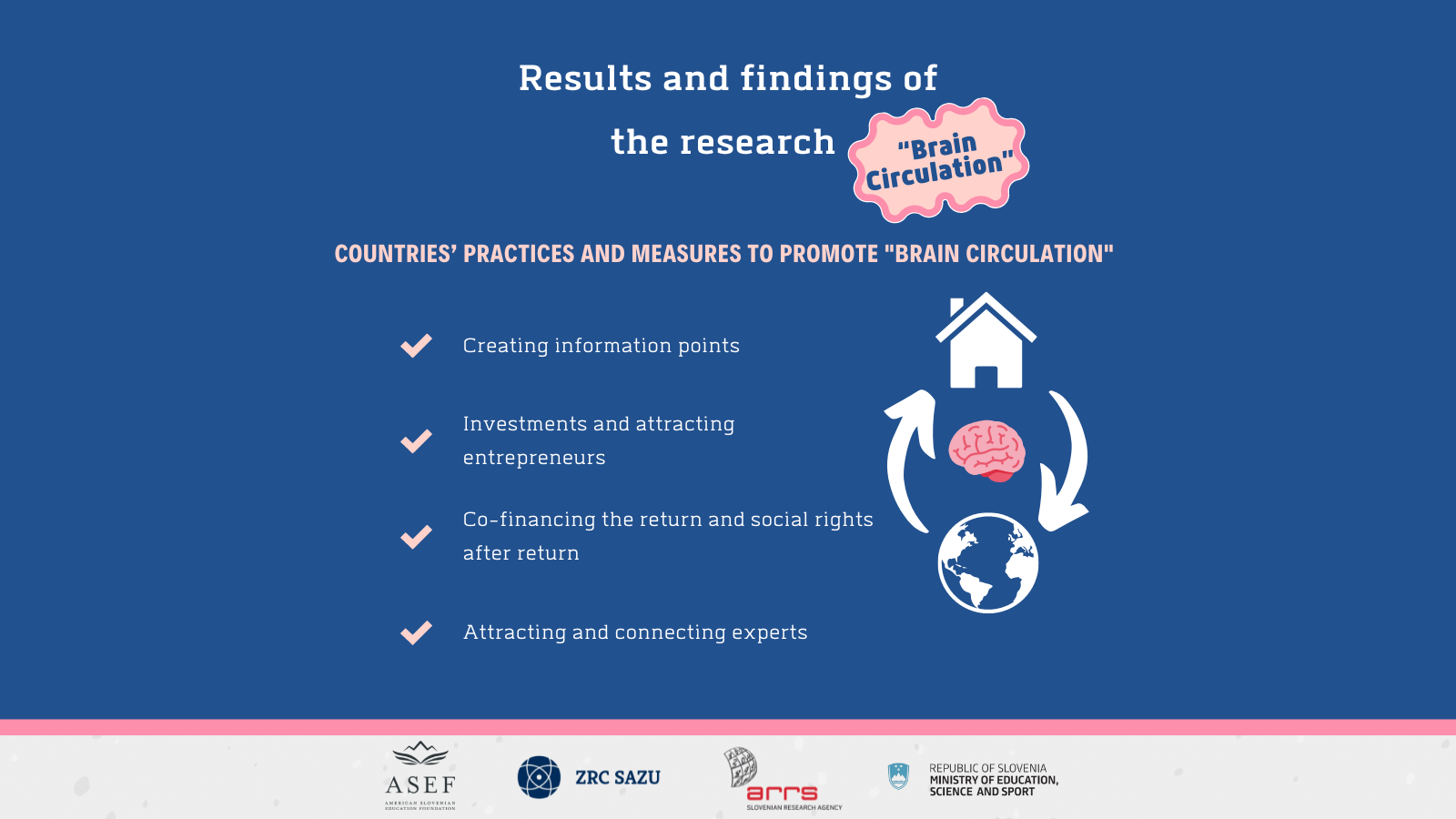 Countries' practices and measures to promote "Brain Circulation"
Promotion of the results and findings of the research TRP 2019 "Brain circulation"
A week ago we introduced you to the problem of brain drain and emphasized the importance of an active policy of connecting and involving professionally working scientists and experts abroad in solving domestic development issues, as an option to close this line of emigration in a circle and encourage brain circulation.
Since the modern world holds a global competition for talent, we can observe measures in most European countries that aim to attract the immigration of educated individuals, especially those who previously left their mother country. These countries' approaches differ from each other, but they share the same main problem. Today we would like to present to you some of these forms of public policies and countries' practices.
Information point
Some countries set up information points where those interested in returning can obtain a lot of important information about career opportunities, bureaucratic matters, cooperation opportunities, etc. All in one place.
Investments and attracting entrepreneurs
Many countries also see in the (modern) diaspora a potential for investing in the home country and attracting members of the diaspora to open a company in the country of origin or a branch of their company operating abroad.
Co-financing the return and social rights after return
It is also important to provide financial assistance and social benefits for a (certain) period of time to potential returnees.
Attracting and connecting experts
In many countries, we can also see measures that attract certain personnel that are lacking in the home country, as well as measures related to attracting certain experts and professionals.
We presented only a few methods used by countries of origin that aim to attract their emigrants back home. If you are interested in the concrete policies of some (non-)European countries in the mentioned areas of activity, you can take a look at a research report as a part of the TRP project "Brain Circulation". Soon we'll reveal even more ways and policies to limit brain drain.
Mentioned findings were obtained within the framework of the TRP project "Brain Circulation," which was carried out between November 1, 2019, and October 10, 2021. The project is partly financed by the Slovenian Research Agency (ARRS) and the Slovenian Ministry of Education, Science and Sport (MIZŠ). Participating research organizations were the ASEF Institute for Education and Research (ASEF) and the Research Center of the Slovenian Academy of Sciences and Arts, Slovenian Migration Institute (ZRC SAZU SMI), with Dr. Dejan Valentinčič as the project leader.