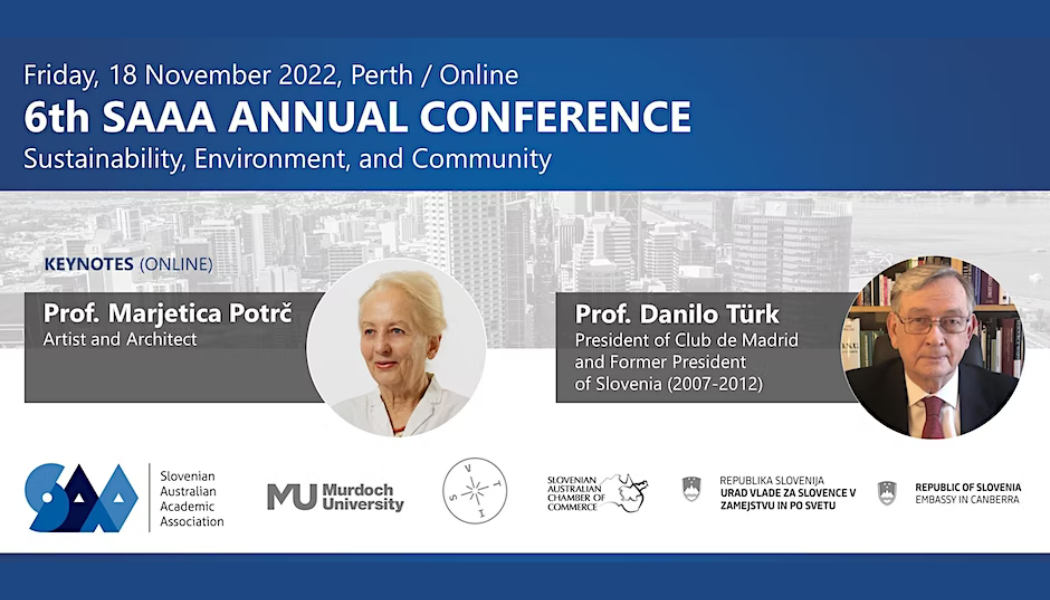 ASEF at the SAAA 2022 Conference
The Slovenian Australian Academic Association (SAAA) in cooperation with the Association of Slovenians Educated Abroad (VTIS) and the Slovenian Australian Chamber of Commerce (SloAusCham is organizing the 6th annual SAAA Conference 2022: Sustainability, Environment, and Community.
Members of the ASEF community will take part in the conference as well.
Speakers will be four ASEF Junior Fellows:
Meta Kodrič, who is currently on a research visit with prof. Boštjan Kobe,
Špela Knez, generation 2021 – Researh Abroad,
Tadej Krivec, generation 2021 – Researh Abroad,
Ren Gregorčič, generation 2021 – Visit Slovenia,
and two ASEF professors:
The event will be held hybrid via Zoom and live in Perth on November 18. It will be conducted entirely in English.
The complete program and website of the conference is available at the following link.