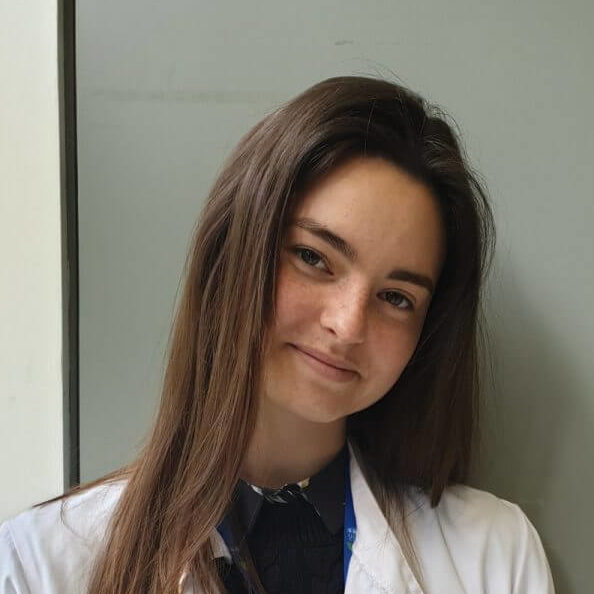 Tjaša Mlakar graduated from Laboratory biomedicine at the Faculty of Pharmacy, University of Ljubljana. After graduation, she went to Ireland, where she completed a four-month Erasmus+ trainee program working with flow cytometry at Conway Institute of Biomolecular and Biomedical Research, University College Dublin. Due to her great experience, she decided to stay in Ireland and pursue an MSc in Molecular medicine at Trinity College Dublin, University of Dublin. She graduated with awarded distinction and continued her studies in Ljubljana where she is currently a first-year student of the master's program in Biochemistry at the Faculty of Chemistry and Chemical technology. In her free time, she loves to go horse riding as she has been an equestrian for many years. She also loves to travel and experience new cultures and meet new people.
ASEF fellowship enabled her to collaborate with professor Jernej Murn at the University of California, Riverside, whose research group focuses on researching biology of RNA molecules. She is really excited about the collaboration as it is a great opportunity to gain new knowledge and practical experiences.
SLOVENIAN
Tjaša Mlakar je diplomirala iz laboratorijske biomedicine na Fakulteti za farmacijo v Ljubljani. Po končanem študiju je na Irskem opravila štirimesečno Erasmus+ praktično usposabljanje iz pretočne citometrije na Conway Institute of Biomolecular and Biomedical Research, University College Dublin. Zaradi dobre izkušnje na Irskem je ostala v Dublinu in opravila magisterij iz molekularne medicine na Trinity College Dublin, Univerza v Dublinu. Po zaključenem magisteriju nadaljuje študij še v Ljubljani, kjer je trenutno prvi letnik magistrskega študija biokemije na Fakulteti za kemijo in kemijsko tehnologijo. V prostem času se že vrsto let ukvarja s konjeništvom, rada tudi potuje in spoznava nove kulture ter ljudi.
V okviru ASEF-a bo sodelovala s profesorjem Jernejem Murnom iz Univerze v Kaliforniji, Riverside, ki se ukvarja predvsem z raziskovanjem biologije RNA. Sodelovanja se že zelo veseli, saj je to odlična priložnost, ki ji bo omogočila nadgraditi znanje in pridobiti dragocene praktične izkušnje.