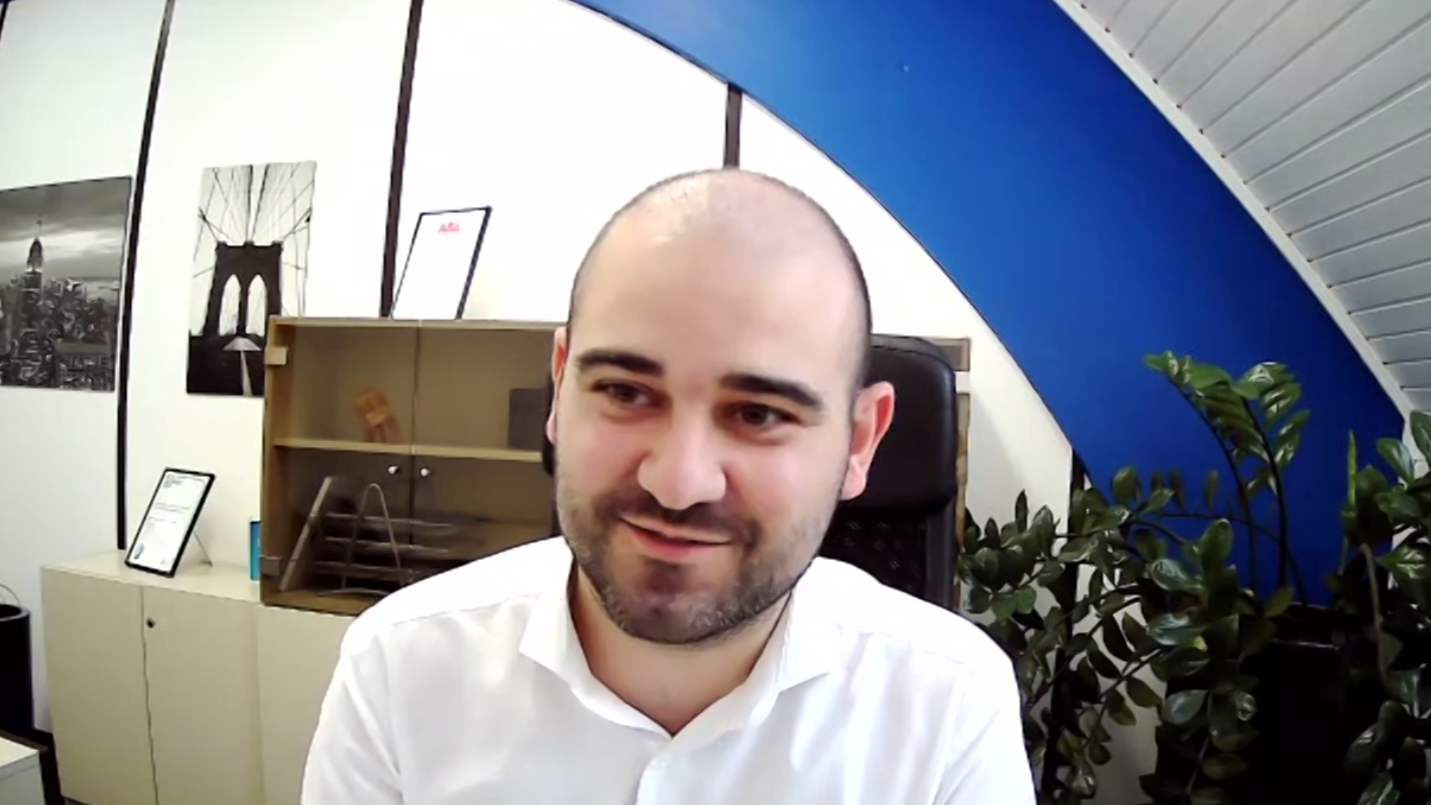 We Share, What We Know, With Others
June 14, 2022 | 7:00 pm | Online
Behind us is the last ASEF Story event before the summer. At the event, which took place on Tuesday, June 14, the ASEF community had the opportunity to meet Žan Dapčevič, director of the Academia Vocational College, who was named "Forbes 30 under 30" in the domain of social influence in 2021.
Academia works in the field of higher professional education and responds to the problem of lack of expertise in Europe. In an interview with ASEF Fellows, its director spoke about his experience with education systems elsewhere in the world and the influence of New Zealand, Singapore and the Scandinavian countries in designing the Academy. He pointed out the main goals of the institution, which wants to transfer knowledge from the economy to students as directly as possible.
He answered questions related to measuring the performance and trends of education, competition in the market, the internationalization of higher education in Slovenia, the procedures for accreditation of study programs and the entry of graduates into the labor market.
He mentioned the process of selecting and designing study courses at the Academy and the activities of its lecturers in organizations and companies where they implement the expertise they teach. He also spoke about international activities, exchanges and habilitations as part of his studies at the Academia.
He also spent some time presenting an initiative to promote the teaching profession, in which he participates. It is a national award for the best teacher, which encourages educators to be more ambitious in teaching and attracts more individuals to the system.
He also sees an important potential for greater integration of internationals into Slovenian education. He also spoke about the vision of the Academia for the future and emphasized the importance of cooperation between public and private educational institutions in Slovenia. He said that such cooperation is already underway and that it is spreading knowledge that helps to improve education in both public and private schools. Cooperation is much more important than competition between schools and sharing knowledge allows raising the standard throughout the system.
The discussion was led by Maruša Lekše, ASEF Junior Fellow 2022.
The ASEF Story project is implemented by ASEF with the support of the Office of the Republic of Slovenia for Youth.