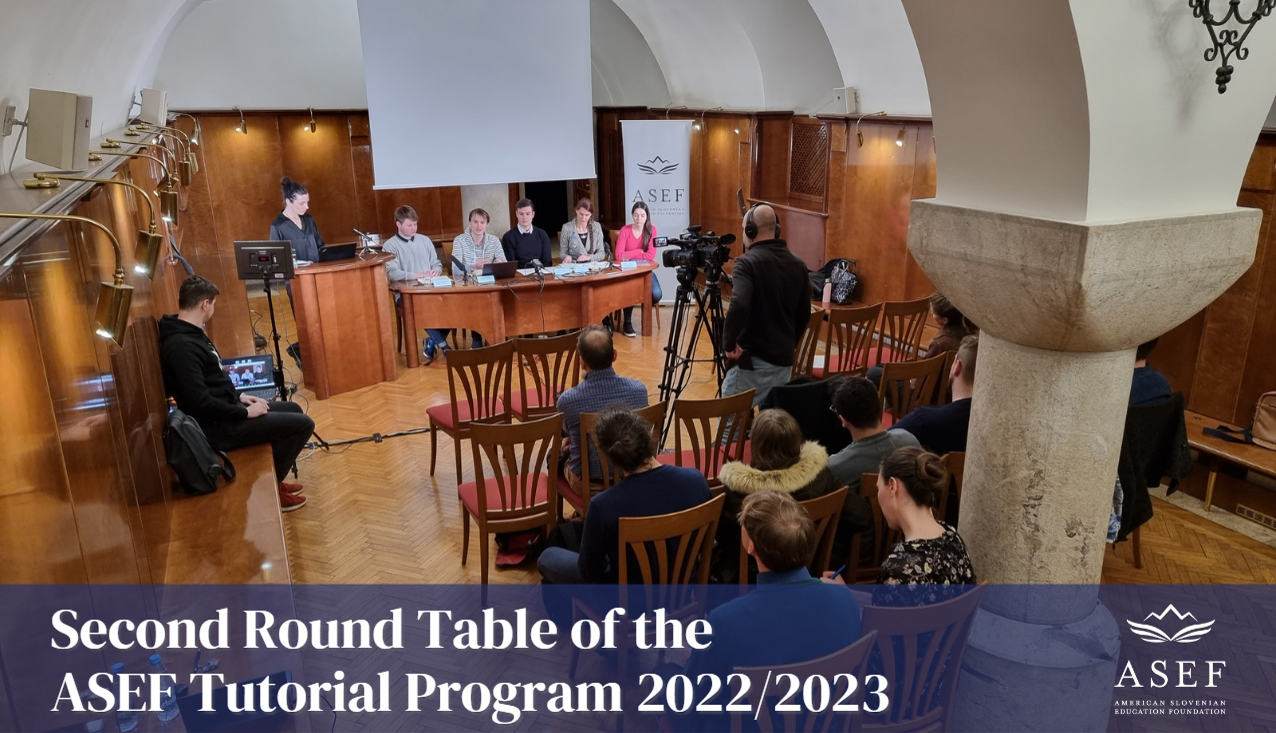 Watch the Recording of the Second Round Table of the ASEF Tutorial Program 2022/2023
The second rountdable of the ASEF Tutorial Program 2022/2023 has already been held. The Tutorial Program is based on ASEF Junior Fellows working in small groups in the form of independent research, discussion and writing contributions on socially relevant topics, which are led by tutors in individual fields. In the academic year 2022/2023, each of the six tutor groups chose one of the goals of sustainable development as defined by the United Nations (UN).
At the event, which took place on the 15th of March, 2022 ASEF Junior Fellows from five tutoring groups participated by sharing the key findings of their groups:
Biochemistry and chemistry: Jona Novljan (tutor prof. dr. Zdenko Časar)
Physics and mathematics: Gregor Kržmanc (tutor izr. prof. dr. Sašo Grozdanov)
Computer science: Domen Mohorčič (tutor prof. dr. Ivan Bratko)
Biology and medicine: Nastja Turkanović (tutor Ana Ramovš, dr. med.)
Art and social sciences: Arjana Savarin (tutor Robert Dolinar)
The opening address was given by dr. Jure Leskovec, co-founder of ASEF. The entire event was moderated by Maja Stepančič, presenter at Val 202.
The full recording of the round table is available for viewing now on YouTube.
The event was organized with the support of the Office of the Republic of Slovenia for Youth and kind donations.