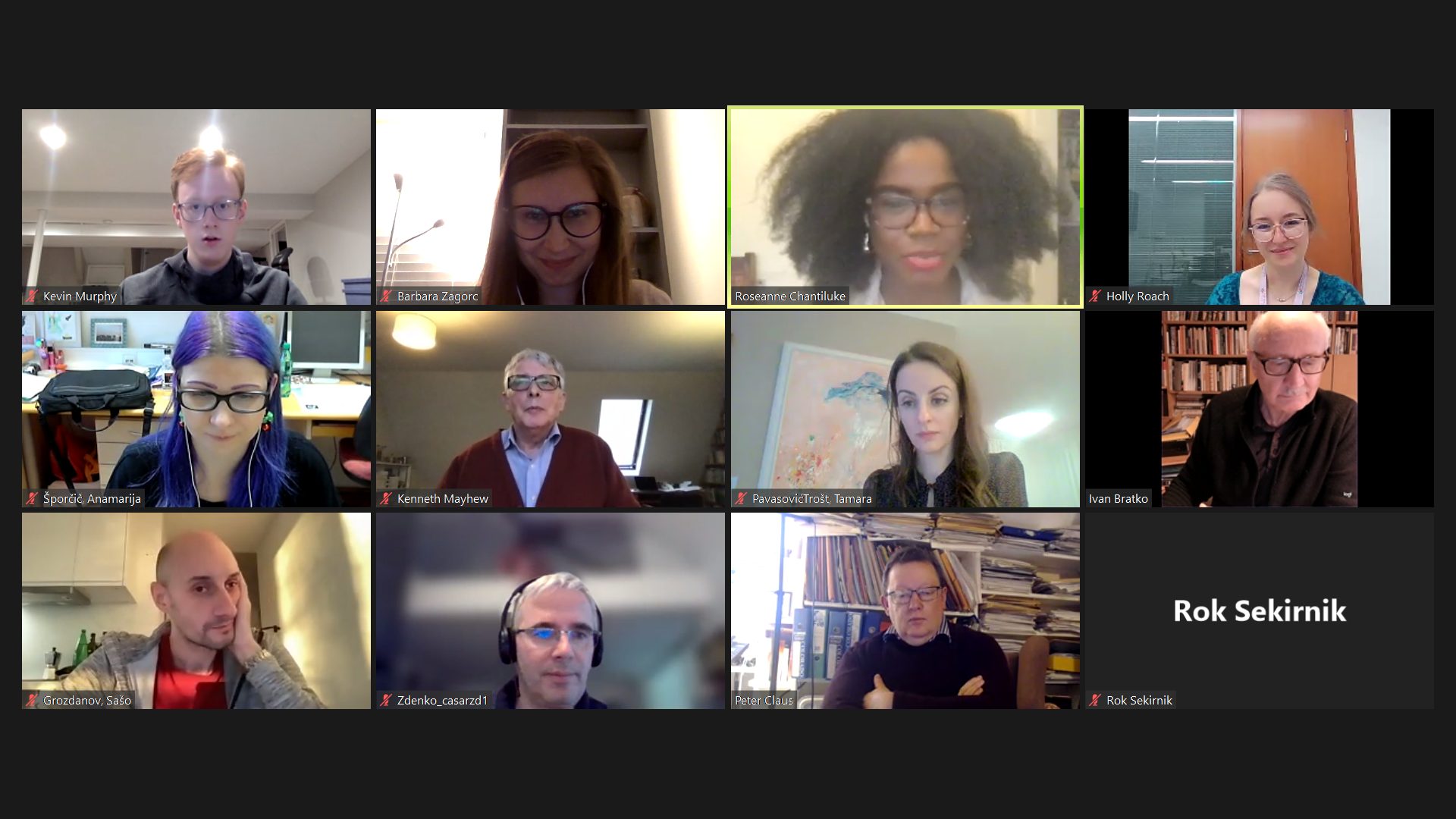 The Second Workshop For ASEF Tutors About Tutorial Method Assessment
December 13, 2021 | 7:00 pm | Online
The second workshop for ASEF Tutors focused on tutorial method assessment and practical guidance for indii+vidual tutorial groups.
ASEF Tutorial Program offers ASEF Junior Fellows the opportunity to learn and join an open discussion on their subject of interest in a small group of other Fellows in their field and one of the six ASEF Tutors – Dr. Ivan Bratko, Dr. Zdenko Časar, Dr. Sašo Grozdanov, Dr. Tamara Pavasović Trošt, Dr. Anamarija Šporčič, and Dr. Tomaž Deželan. Compared to formal educational programs, this represents a whole new experience for both the Fellows and the Tutors. In the 2021/2022 academic year, in order to develop the ASEF Tutorial Program, ASEF is honored to work with the first centre of excellence for the tutorial method in the world.
On December 13, ASEF, in collaboration with the Centre for Tutorial Teaching (CTT) from Oxford, organized the second virtual workshop for the ASEF Tutors in which the latter were able to share their so far experiences and insights on tutorial delivery. CTT experts – Prof. Ken Mayhew (Emeritus Professor of Education and Economic Performance at the University of Oxford), Dr. Peter Claus (Access Fellow and Senior Research Fellow in History at Pembroke College, University of Oxford), and Roseanne Chantiluke (Executive Director of CTT) – gave them support in specific matters related to their tutorial groups. In addition, two students from Oxford, who joined the workshop, kindly provided a "tutee" perspective.
Follow us to learn more about the ASEF Tutorial Program activities.