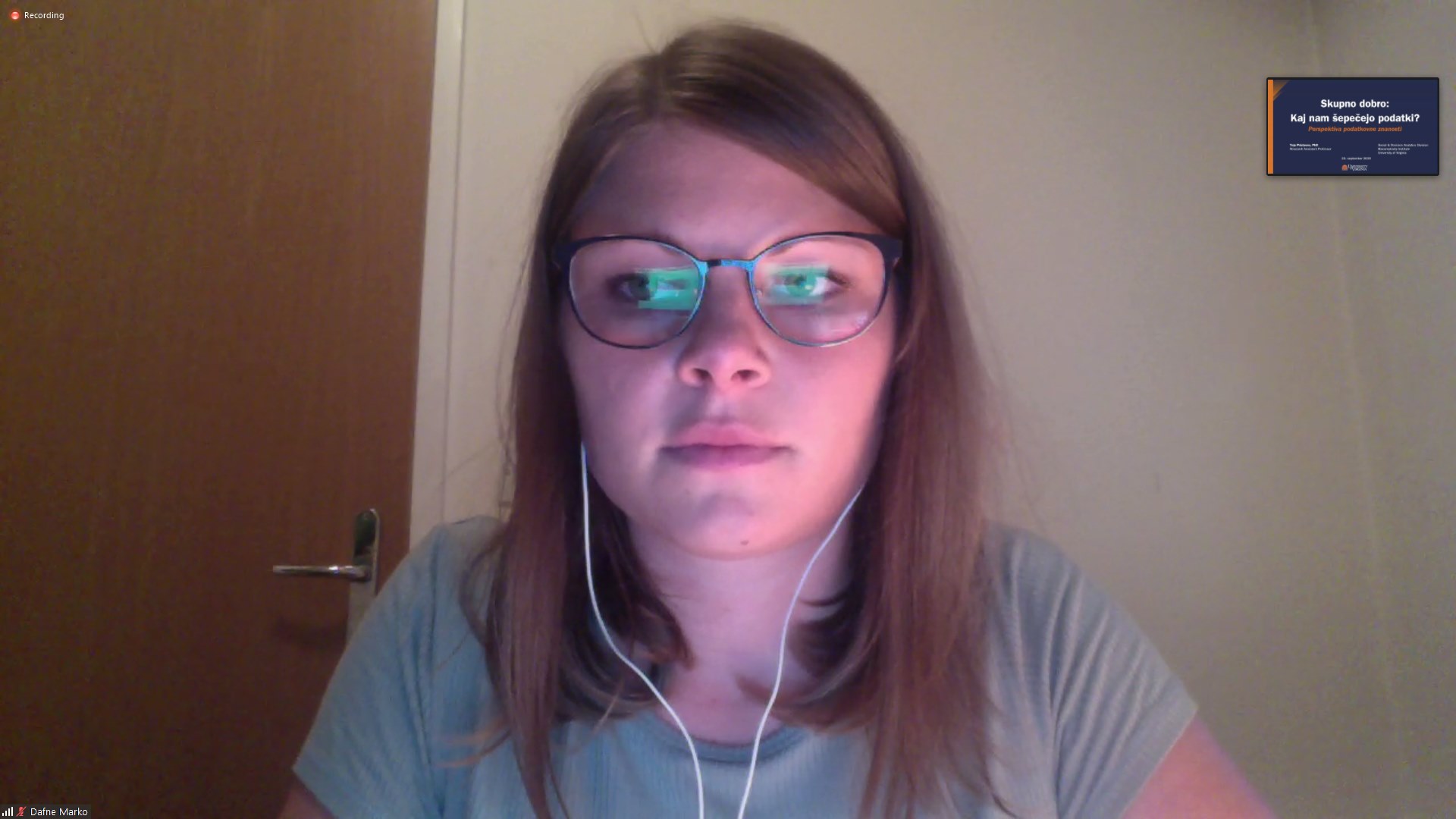 The Common Good: What Do Data Whisper to Us?
September 24, 2020 | 6:00 pm | Online
Sociologist Teja Pristavec, PhD, is at the lecture The Common Good: What do data whisper to us? initially presented a data science perspective for the common good, through research areas at its home institute at the University of Virginia. Her research interests include the study of living systems behavior, where the central purpose is to find solutions to practical problems, working with industry, national statistical agencies, defense systems, and local government administrations. In its work, it focuses on the framework of data science, which uses scientific methodology to contribute to the preparation of solutions in local communities, in the form of projects related to infrastructure, community, environment and health.
Data that can be systematically collected, administrative, ad hoc or from administrative procedures are key to successful work and true applicability and usability for the common good. When looking for data science-based solutions that target the local environment, it is important that decision-makers and communities are directly involved in shaping research questions. As an example of successful and pilot work, the lecture presented the project Public Health in Patrick County, VA, Gentrification and Social Vulnerability in Fairfax County, VA, with a more detailed breakdown of the perception of the social vulnerability index. transfer of measures to different local communities. In such research-applied methods and findings, it is crucial that decision-makers have the opportunity to see projections that simulate certain decisions and can predict their level of effectiveness in advance. The latter is even more important in response to a pandemic, which was also the concluding element of the presentation of the research areas in which the lecturer deals.