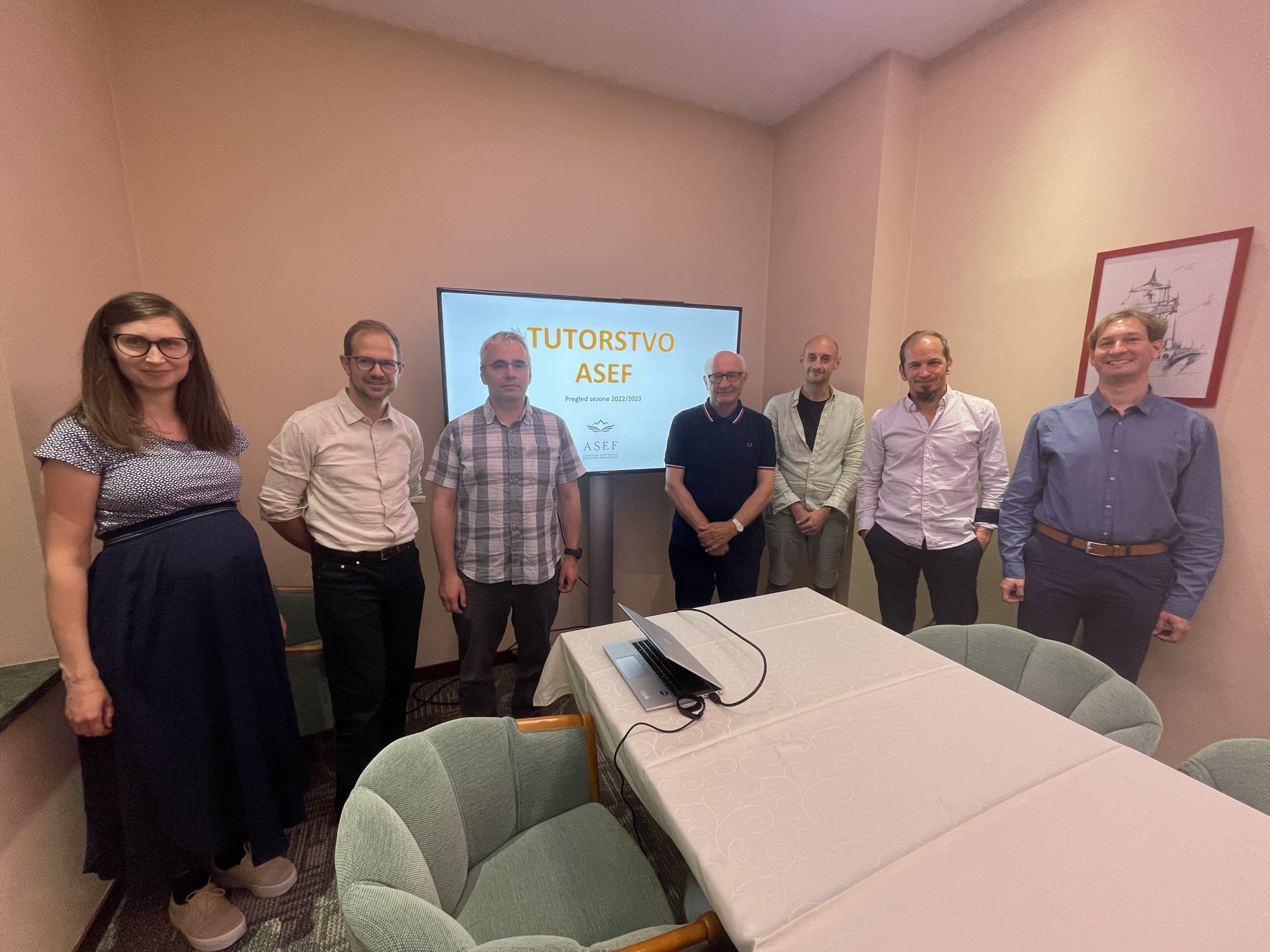 The ASEF Tutorial Program 2022/2023 was Marked by a Concluding Meeting of Tutors and the ASEF Team
This week, the ASEF tutoring work group, together with the ASEF tutors, marked the conclusion of the ASEF Tutorial Program, which is part of the ASEF Research Abroad Fellowship Program. The ASEF tutoring work group met with the tutors in Ljubljana, where the agenda included the evaluation of the successfully completed 2022/2023 program year, discussions about goals for the upcoming year, and possibilities for improvement.
At the event, 8 members of the ASEF Tutorial program working team gathered, including four tutors and four representatives from ASEF. In the 2022/2023 tutoring year, six tutors participated based on the students' interests and study areas. These are, Prof. Dr. Ivan Bratko (Computer Science), Prof. Dr. Zdenko Časar (Biochemistry and Chemistry), Assoc. Prof. Dr. Sašo Grozdanov (Physics and Mathematics), Robert Dolinar (Art and Social Sciences), Ana Ramovš, Dr. Med. (Biology and Medicine), and Assoc. Prof. Dr. Aleksandra Gregorič (Finance).
The latter two tutors were unable to attend the event due to their obligations abroad. Among the ASEF representatives, Dr. Rok Sekirnik, the head of the ASEF Tutorial program, volunteer Jože Rožanec, and Barbara Zagorc and Iris Bečaj from the ASEF office participated, presenting the initial set goals and the results of the ASEF Tutorial program for the 2022/2023 year. The results demonstrate that the ASEF Tutorial program has made significant progress in the past three years, reflecting in the quality of program implementation and, importantly, in the students' increasingly significant and higher-quality contributions. The discussion then focused on planning the work for the 2023/2023 tutoring year and potential improvements.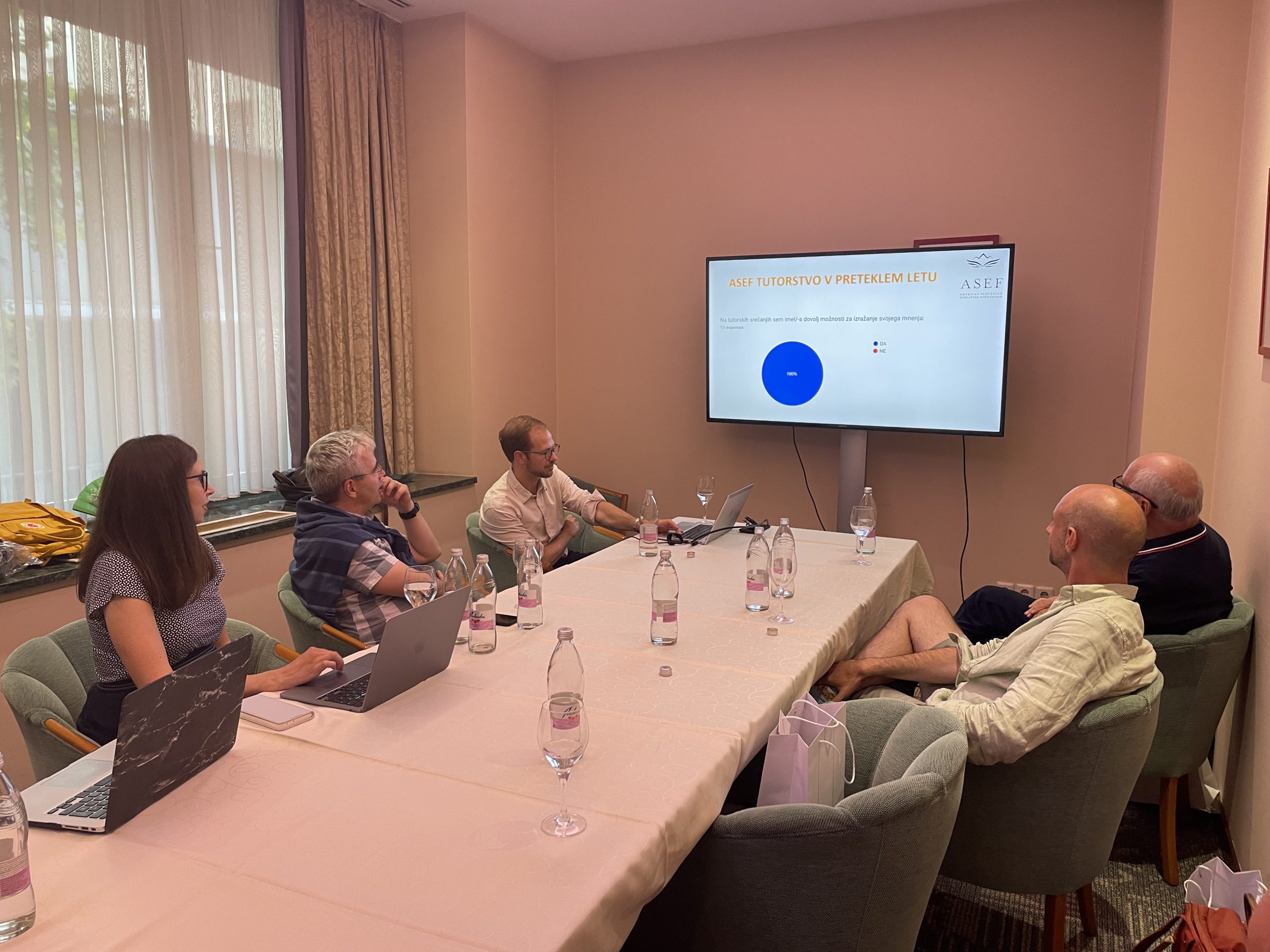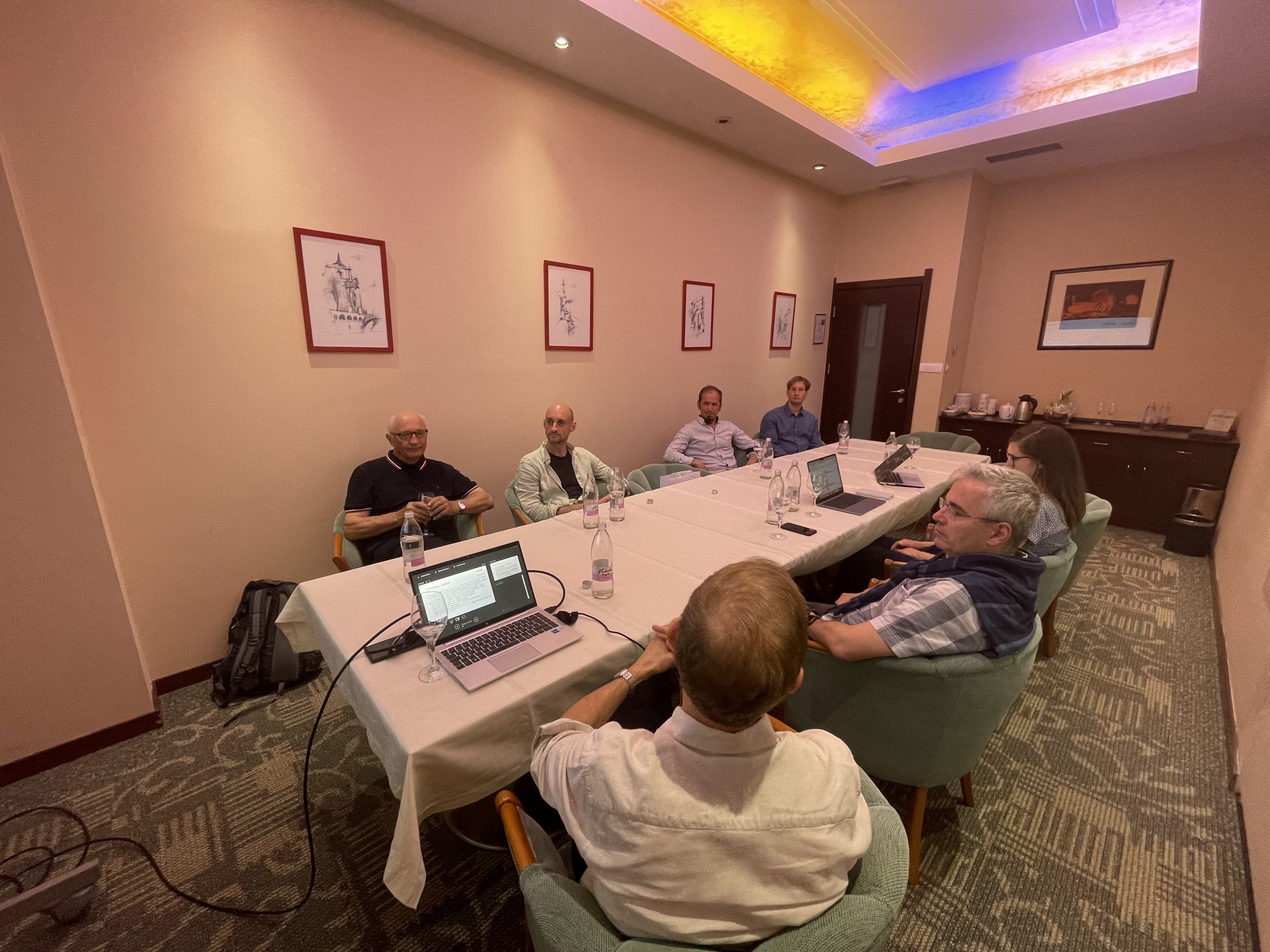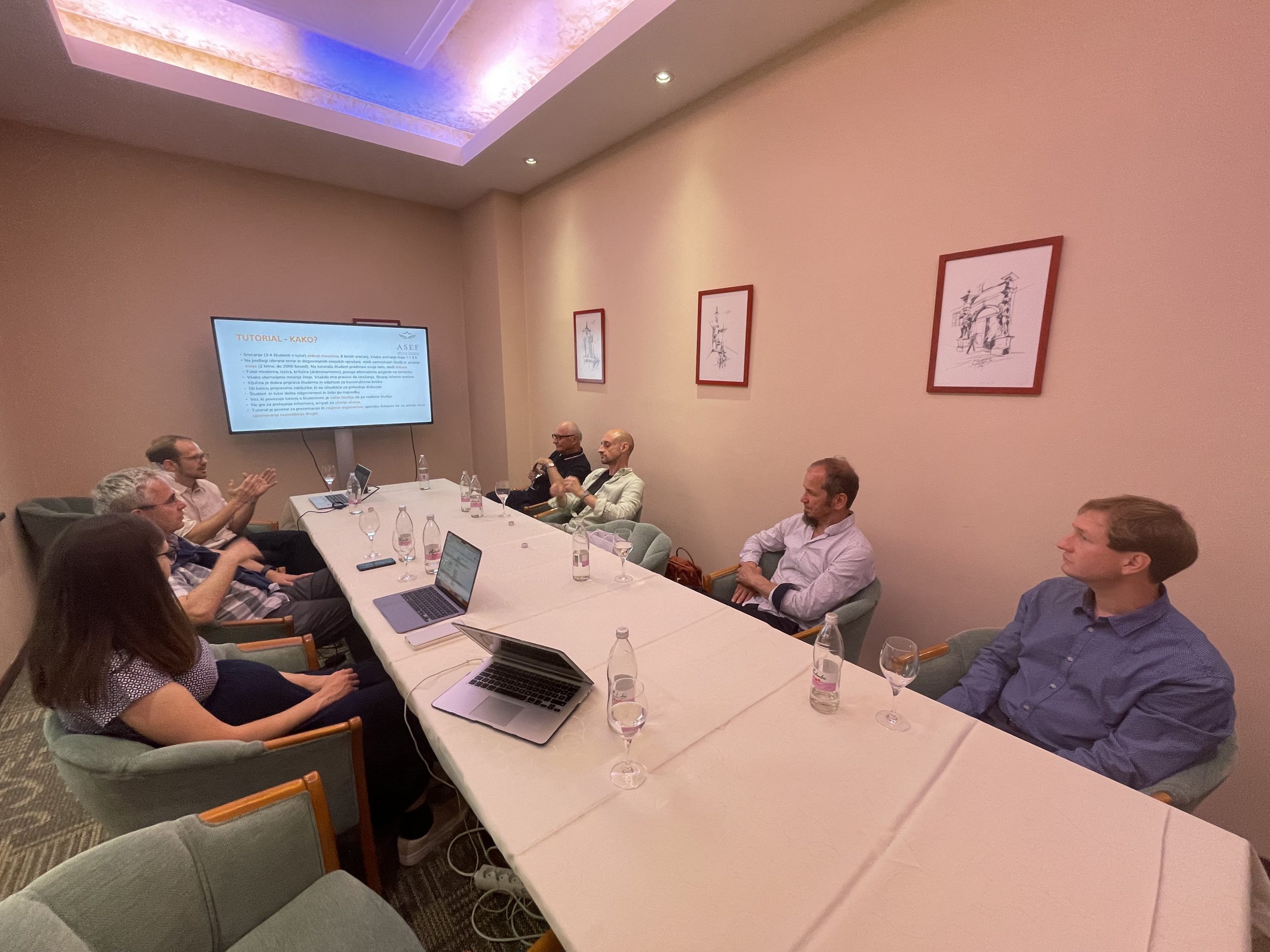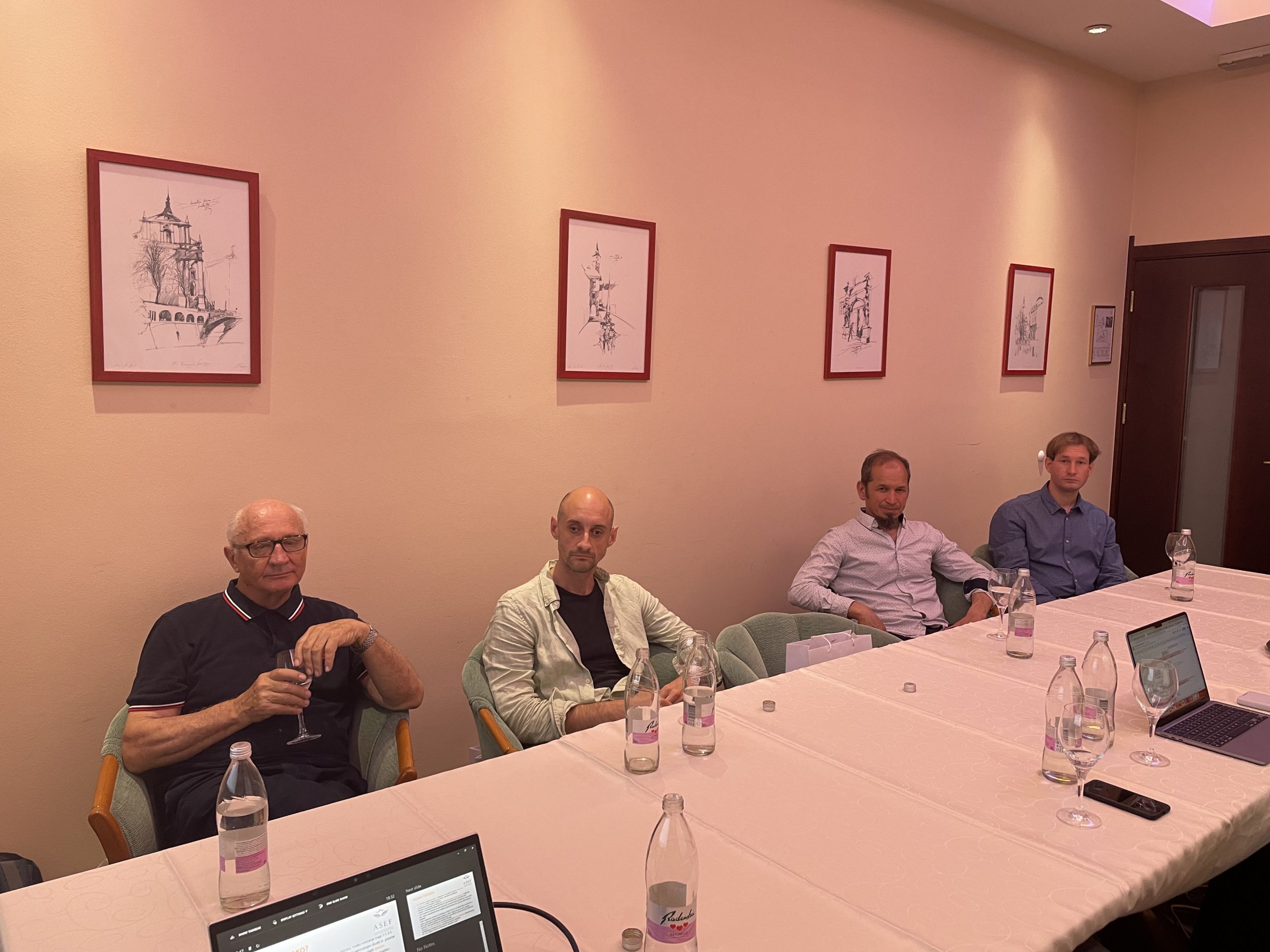 The ASEF Tutorial Program is part of the Research Abroad Fellowship Program, where group members and tutors discuss a specific current topic at monthly meetings. This year's themes are based on certain sustainable development goals as defined by the United Nations. As part of the tutoring, three round tables were organized throughout the year to showcase the work within the tutorship to a wider audience. 
ASEF is extremely pleased with the results of the ASEF Tutorial program and is looking forward to the upcoming year when the ASEF Junior Fellows of the 2023 cohort will be participating in the ASEF Tutorial program.