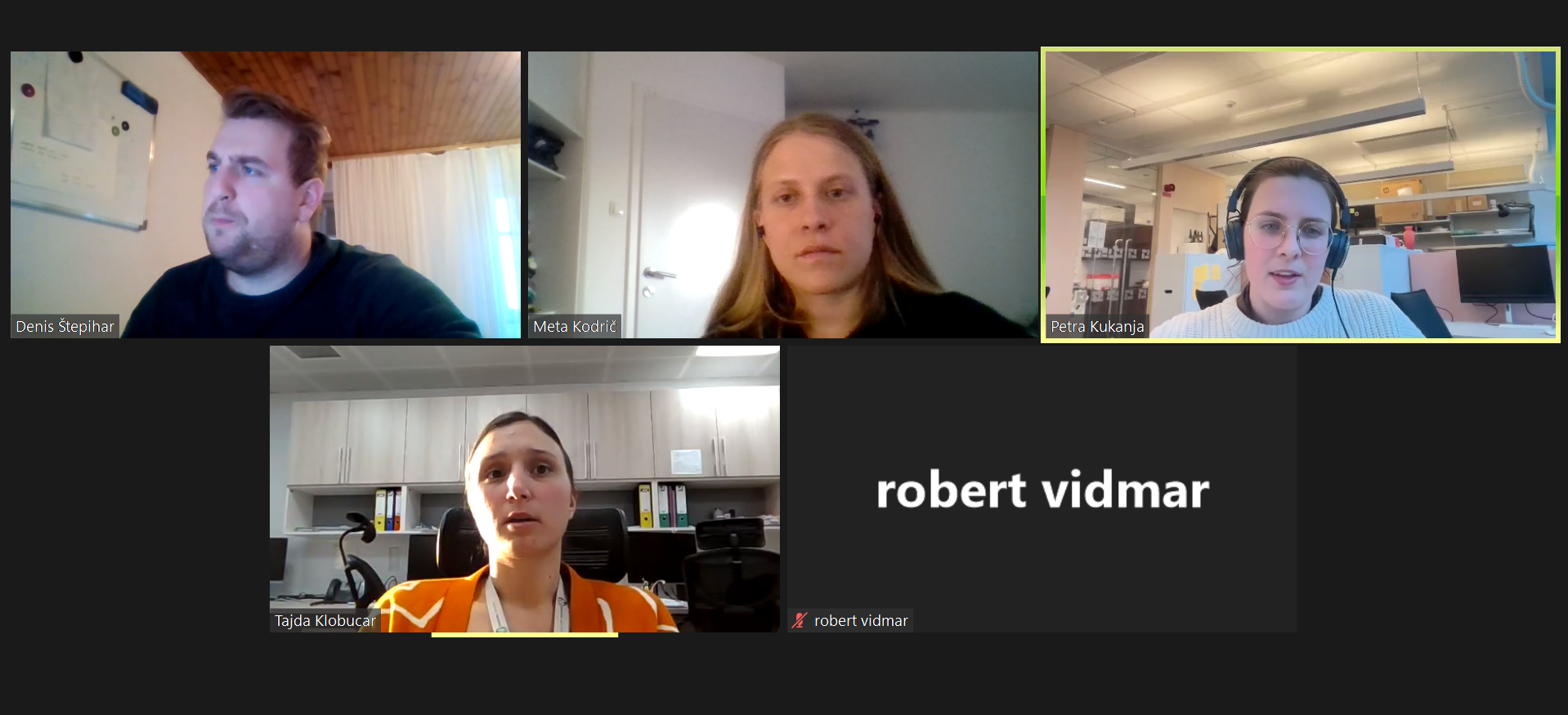 Second Meeting of the ASEF BioX Reading Group
September 22, 2023 | 7:48 am |
On Wednesday, April 5, the ASEF BioX Reading Group held its second meeting. Tajda Klobučar, 2020 ASEF Junior Fellow, presented the paper "Precise transcript targeting by CRISPR-Csm complexes" from the well-known laboratory of Jennifer Doudna. 
The paper presents a new implementation of the CRISPR system. Instead of the well-known CRISPR/Cas system, it discusses a new method, CRISPR-Csm, which promises to precisely silence both cytoplasmic and nuclear RNA, which has so far had only limited success. It also allows for a significantly reduced amount of non-targeting effects, which would make the method useful in eukaryotic and potentially also human cells. A secondary observation in the paper is also the very specific and strong RNA binding, which makes the system applicable for visualisation in living cells.
After a very good and illustrative presentation, Fellows had an interesting and lively debate.