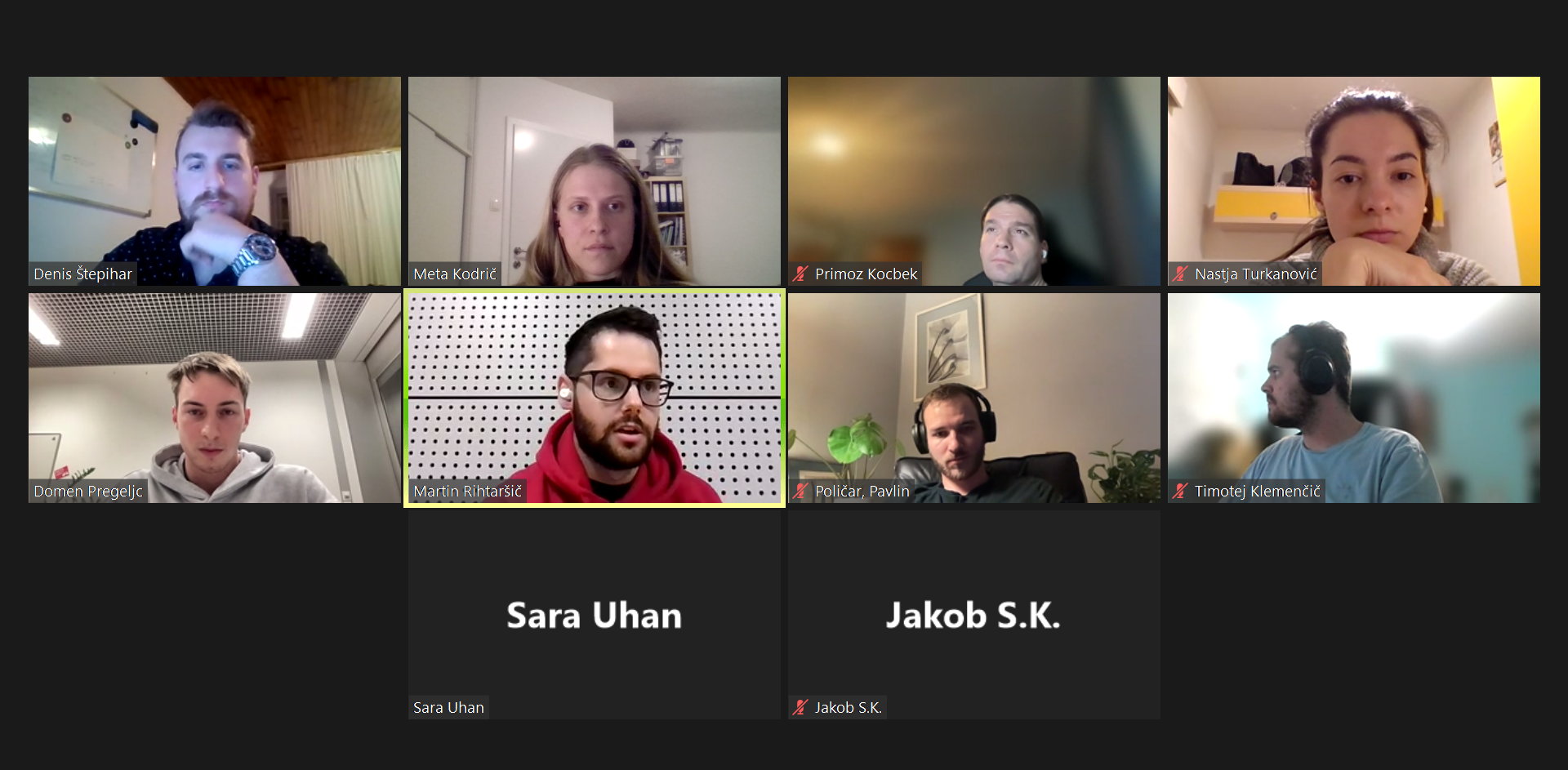 New ASEF Reading Club for Young Scientists in the Field of Biosciences
The American Slovenian Education Foundation presents the new ASEF BioX reading group. The goal of the club is to connect ASEF Junior Fellows with a natural science background and encourage them to connect between multiple disciplines. Each meeting a different ASEF Junior Fellow presents a current article from the field of bioscience, which is followed by a debate about the presented topic.
On Wednesday, March 8, the first meeting of the new ASEF BioX reading group took place. The first article was presented by Domen Pregeljc, ASEF Junior Fellow generation 2022. He presented the article "Maximizing mRNA vaccine production with Bayesian optimization".
Domen presented to the participants that the article is about the use of machine learning as a tool for easier, faster and more efficient optimization of chemical reactions. This article specifically uses Bayesian optimization to maximize mRNA production by in vitro transcription. It is a very topical area, as the use of mRNA in pharmacy is increasingly important, as we have seen in the case of the use of mRNA vaccines in the COVID-19 pandemic. Obtaining large quantities of mRNA is therefore essential from an industrial point of view.
At the beginning of the meeting Domen made a short introduction about mRNA production in general, and after focused on the use of machine learning methods to optimize the process. In his presentation, Domen highlighted all the advantages that the interdisciplinary integration of natural sciences and computer science can bring, and at the same time pointed out the importance of critical thinking and the use of laboratory knowledge in the design of experiments.
Through a short debate that took place after the presentation, the participants came to the conclusion that machine learning, or computer science in general, represents an important technological advance for bioscience, so it is necessary to give it increasing importance even during education.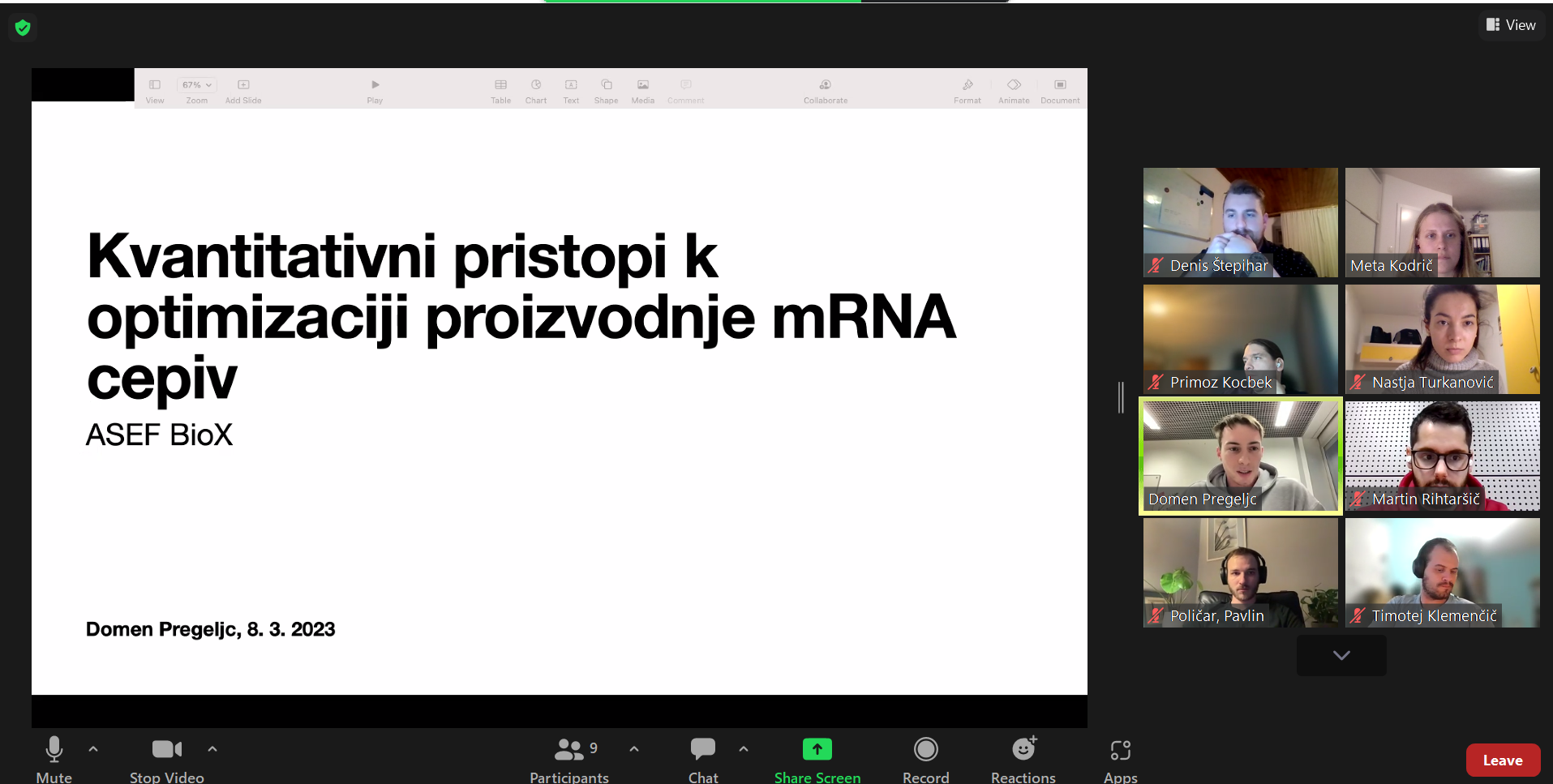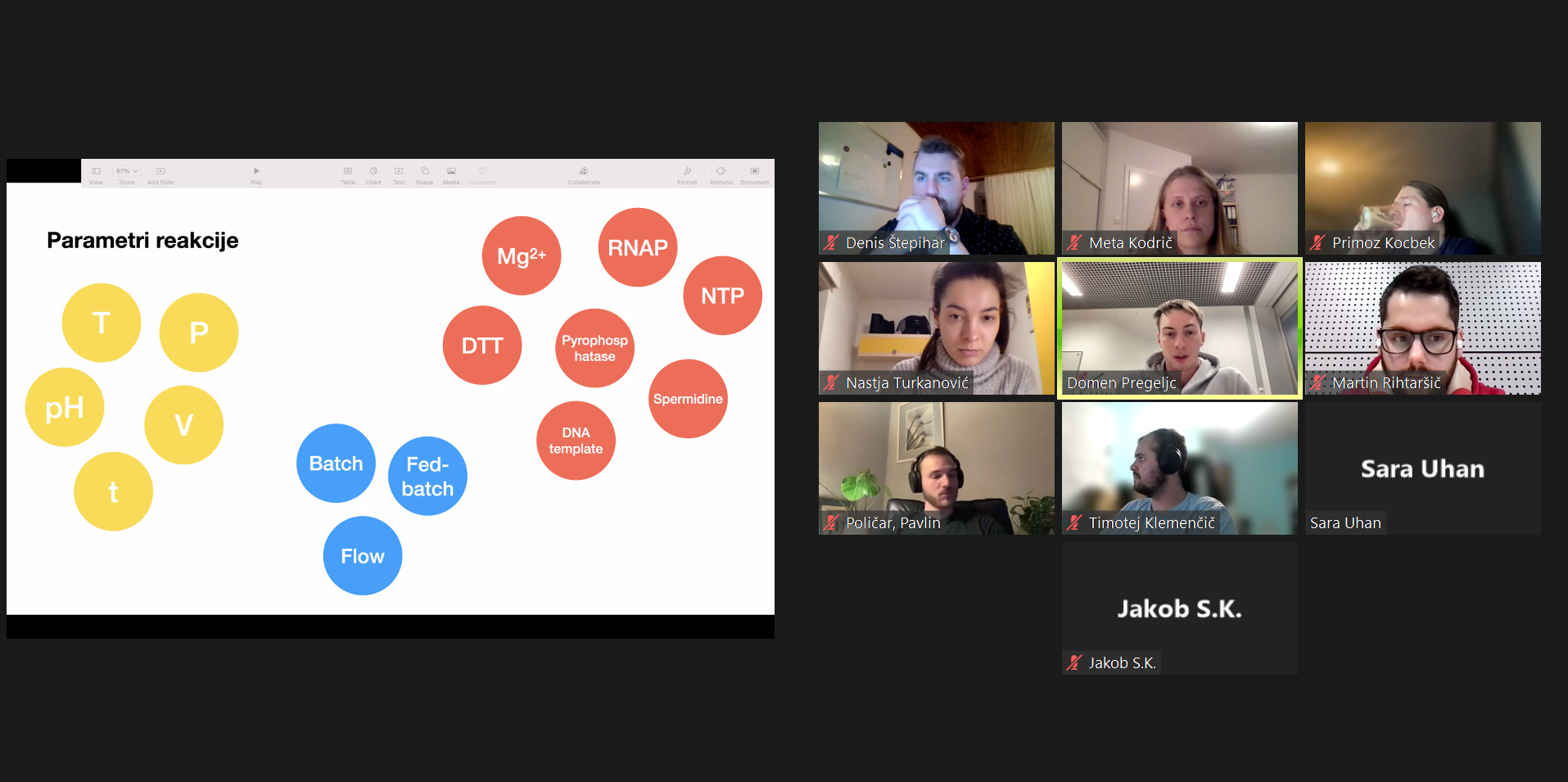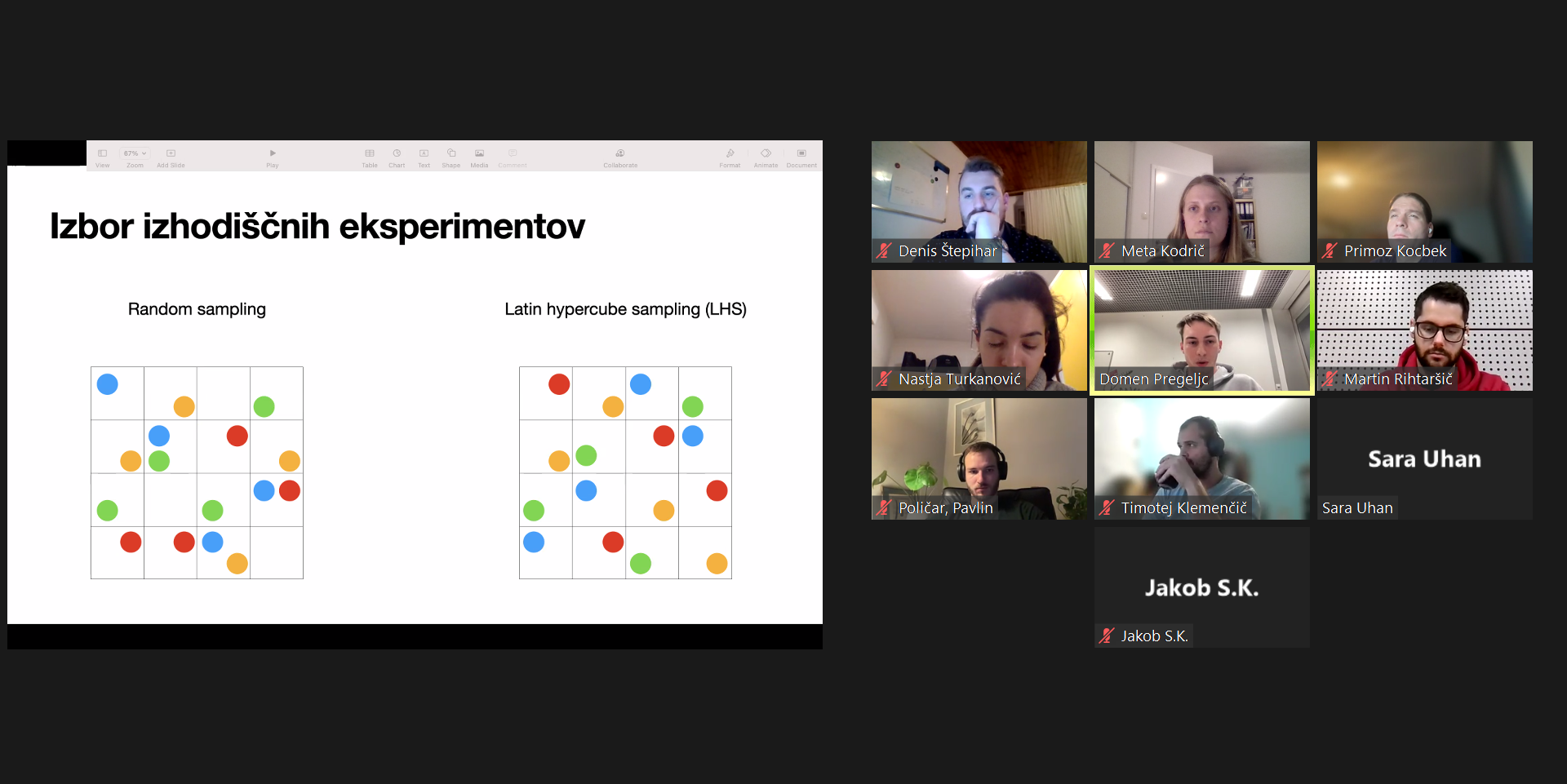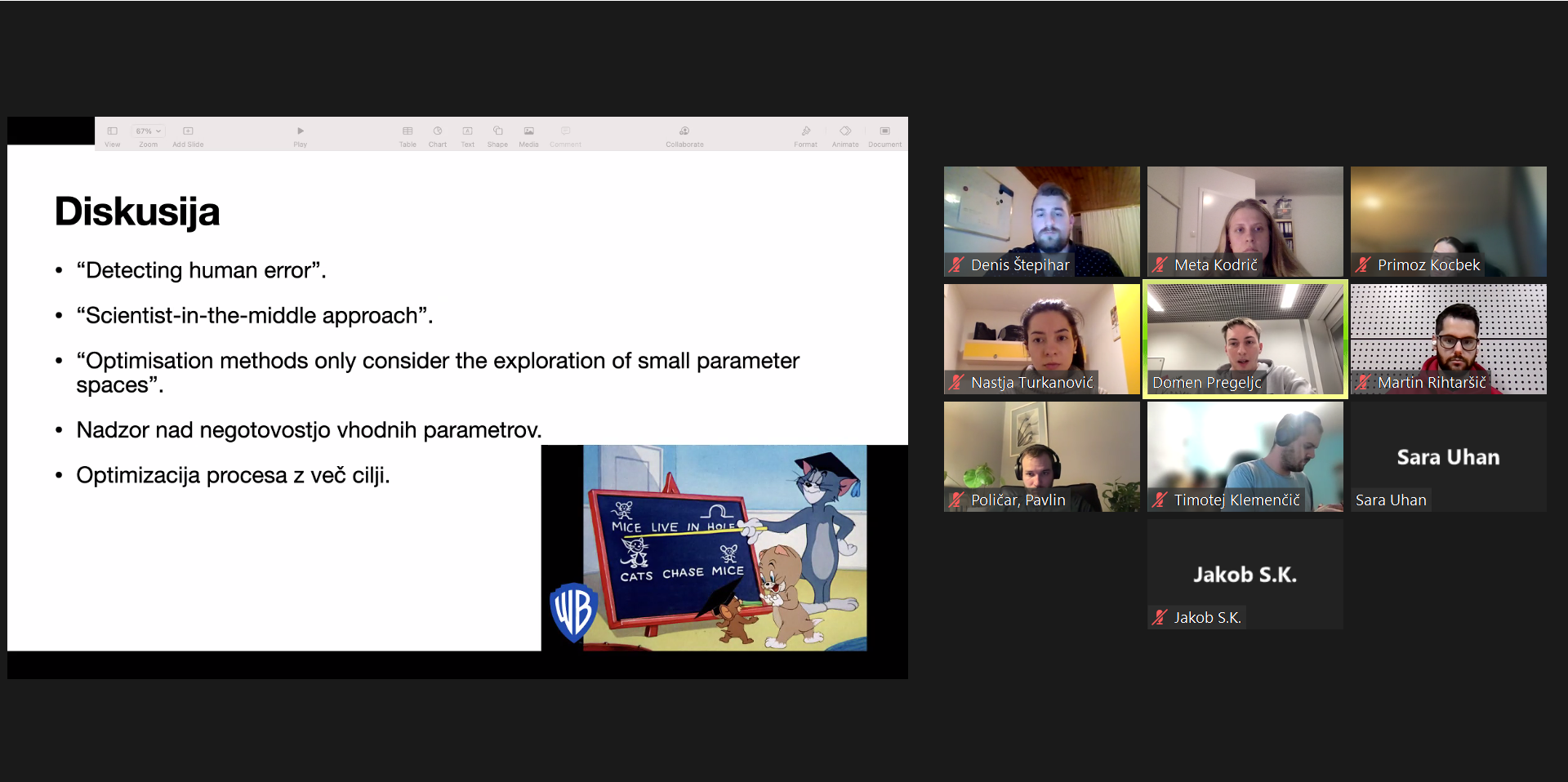 We are excited to report all news regarding the work that is to be done during the ASEF BioX meetings!