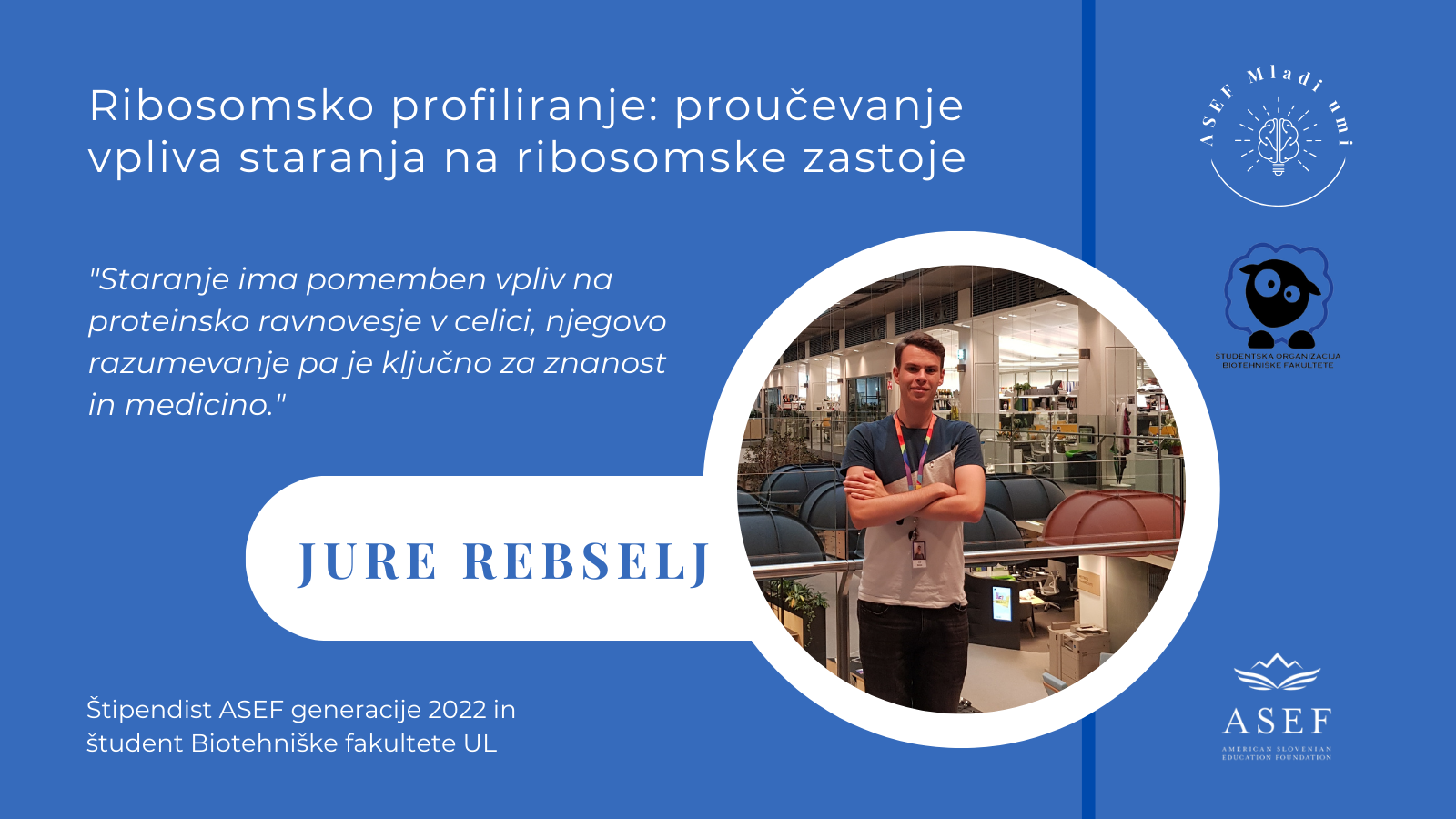 Ribosomal Profiling: Studying the Effect of Aging on Ribosome Pausing
December 01, 2023 | 12:28 pm |
The sixth ASEF Young Minds lecture was held on October 12 at the Biotechnical Faculty in cooperation with the Student Organization of the Biotechnical Faculty. The lecture was given by Jure Rebselj, ASEF Junior Fellow 2022 and a master's student in biotechnology at the Biotechnical Faculty, University of Ljubljana.
Jure says that understanding how the mechanisms that maintain protein balance work is crucial for science and medicine, as it helps to develop new therapeutic approaches to treat diseases. Studying the impact of aging on ribosome pausing is the project of his research visit to Dr. Jernej Ule at The Francis Crick Institute in the UK, which he undertook in 2022, but continues to work on until today. At the same time, it forms the basis for his Master's research project.
The next lecture ASEF Young Minds cycle is taking place on November 28 in the Hall Štirih letnih časov at ZRC SAZU, which will be held by Ana Reberc, ASEF Junior Fellow generation 2018, a researcher at the Institute of Slovenian Emigration and Migration, and a PhD student at the Research Centre of the Slovenian Academy of Sciences and Art (ZRC SAZU). Ana undertook the ASEF research visit to Sheffield University in the United Kingdom with Dr. Peter Verovšek. In the upcoming lecture she will talk about the phenomenon of Stand-up comedy in Slovenia. 
The project is implemented with the support of the Office for Youth.