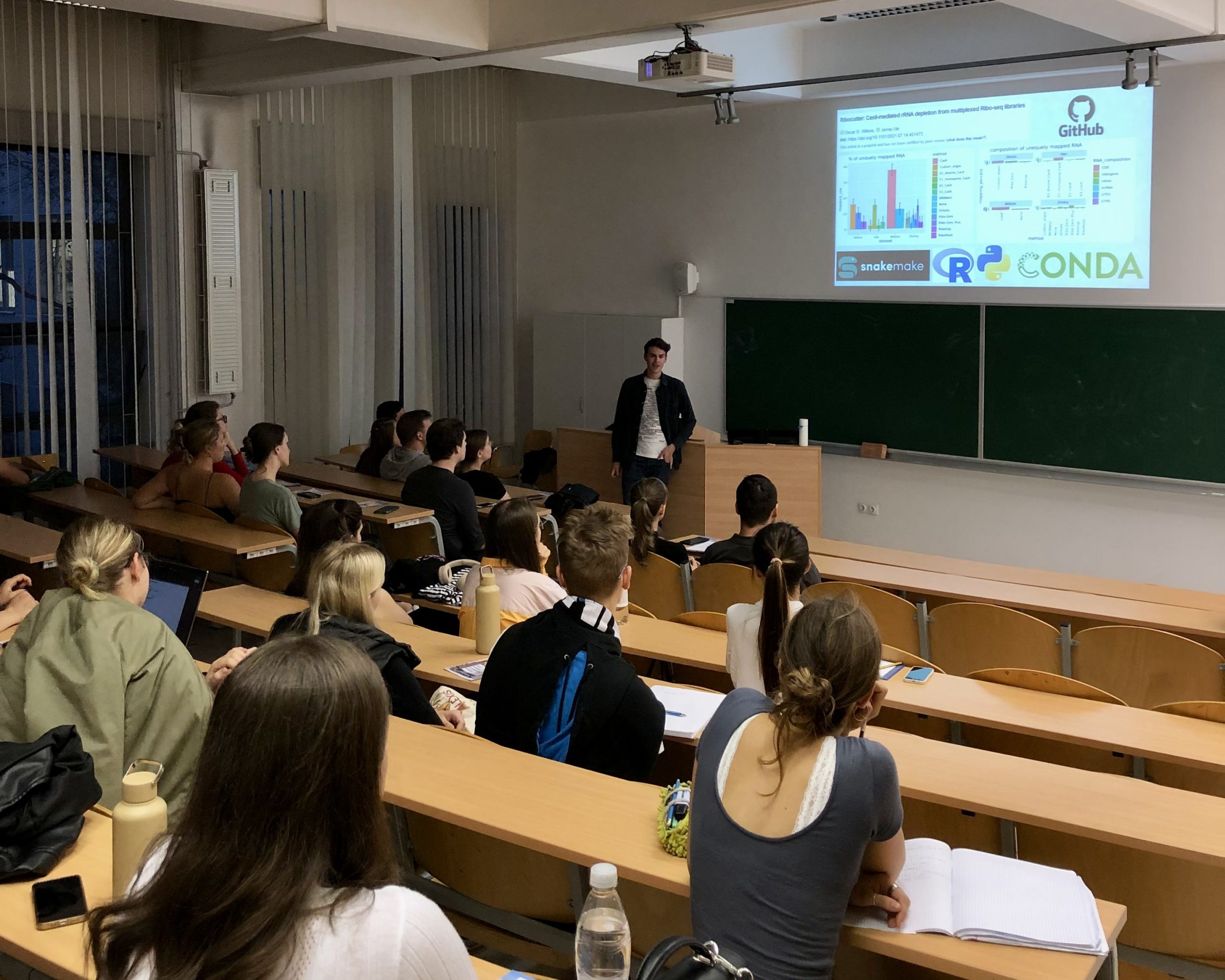 Ribosomal profiling: Studying the effect of aging on ribosome pausing 
December 01, 2023 | 2:10 pm |
On Thursday, October 12, ASEF, in cooperation with the Student Organization of the Biotechnical Faculty, organized a popular science lecture as part of the ASEF young minds lecture series. This time the lecture was given by Jure Rebselj, an ASEF Junior Fellow 2022 and a master's student in biotechnology at the Biotechnical Faculty, University of Ljubljana.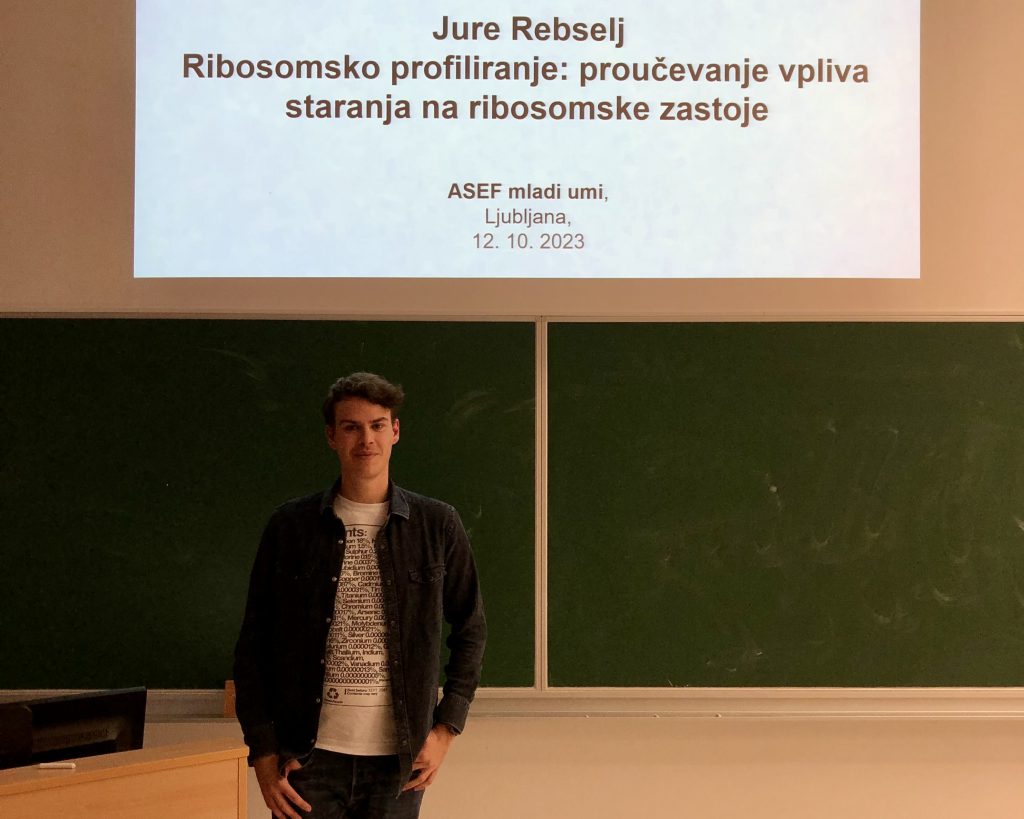 Jure set up the lecture very systematically: first he introduced us to the basic concepts, which he later incorporated into the introduction of the research project he worked on during the research visit. We realized how important it is for the cell to ensure protein balance – proteostasis. Proteins are our building blocks and they participate in many vital processes in our body. We repeated the core process of building proteins in the cell and found out how big of a role aging plays in this process. Then we touched on the effects of aging on ribosome traffic jams and collisions, after which he introduced the so-called RQC system, which takes care of correcting errors in ribosome collisions. Last but not least, we learned about Riboseq, a tool for the precise determination of protein translation in the cell on a global in vivo level.
We also listened to Jure's experience of a research visit in 2022 with Dr. Jernej Ule at The Francis Crick Institute in the United Kingdom. The experience was really valuable, as he still participates in the research project today and is also the basis for his master's research project.
At the event, the representative of the co-organizers, Jon Budihna, greeted the participants, while the event was coordinated by Jona Novljan, an ASEF Junior Fellow of the 2022 generation.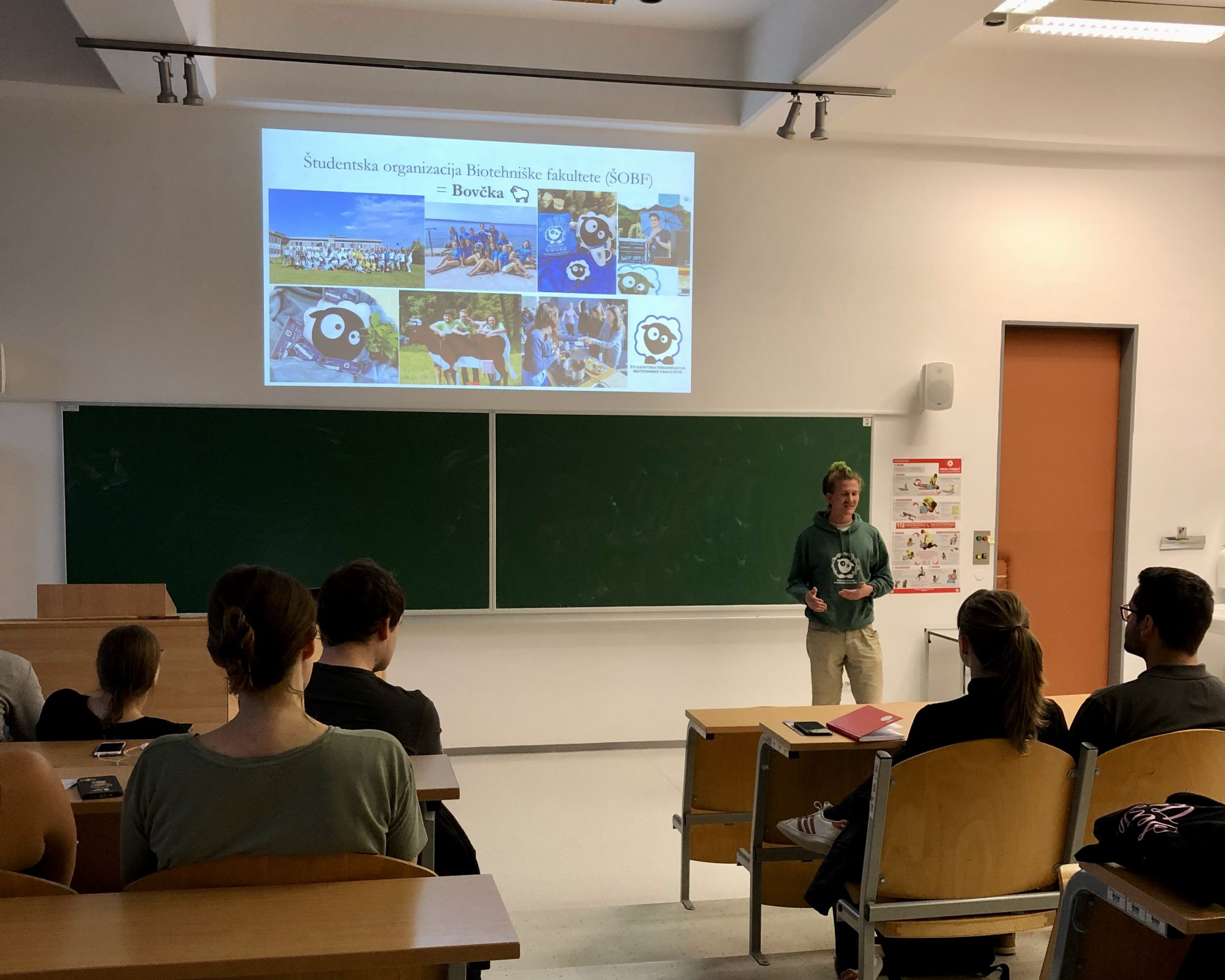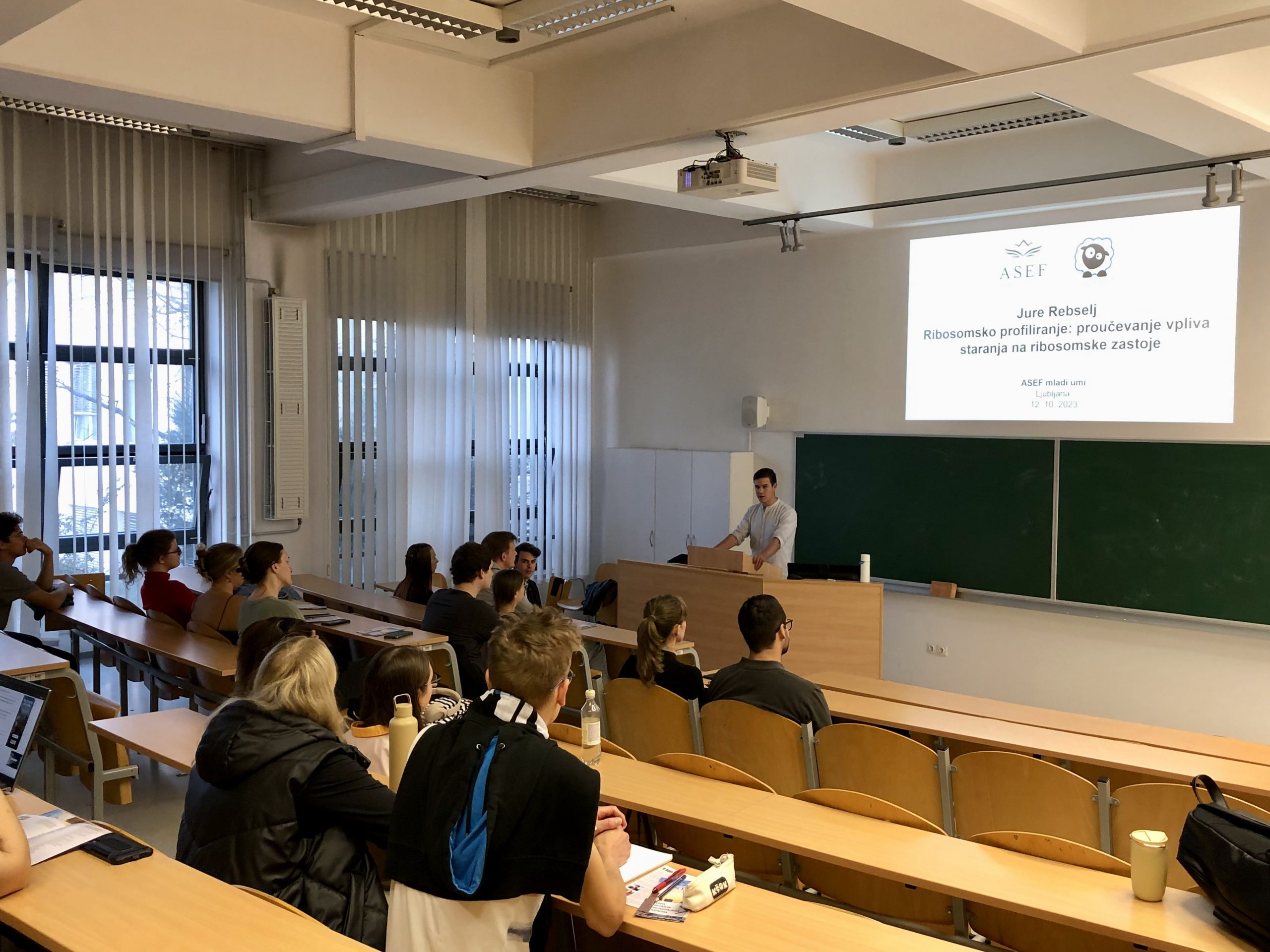 The ASEF Young Minds project is supported by the Office of the Republic of Slovenia for Youth.