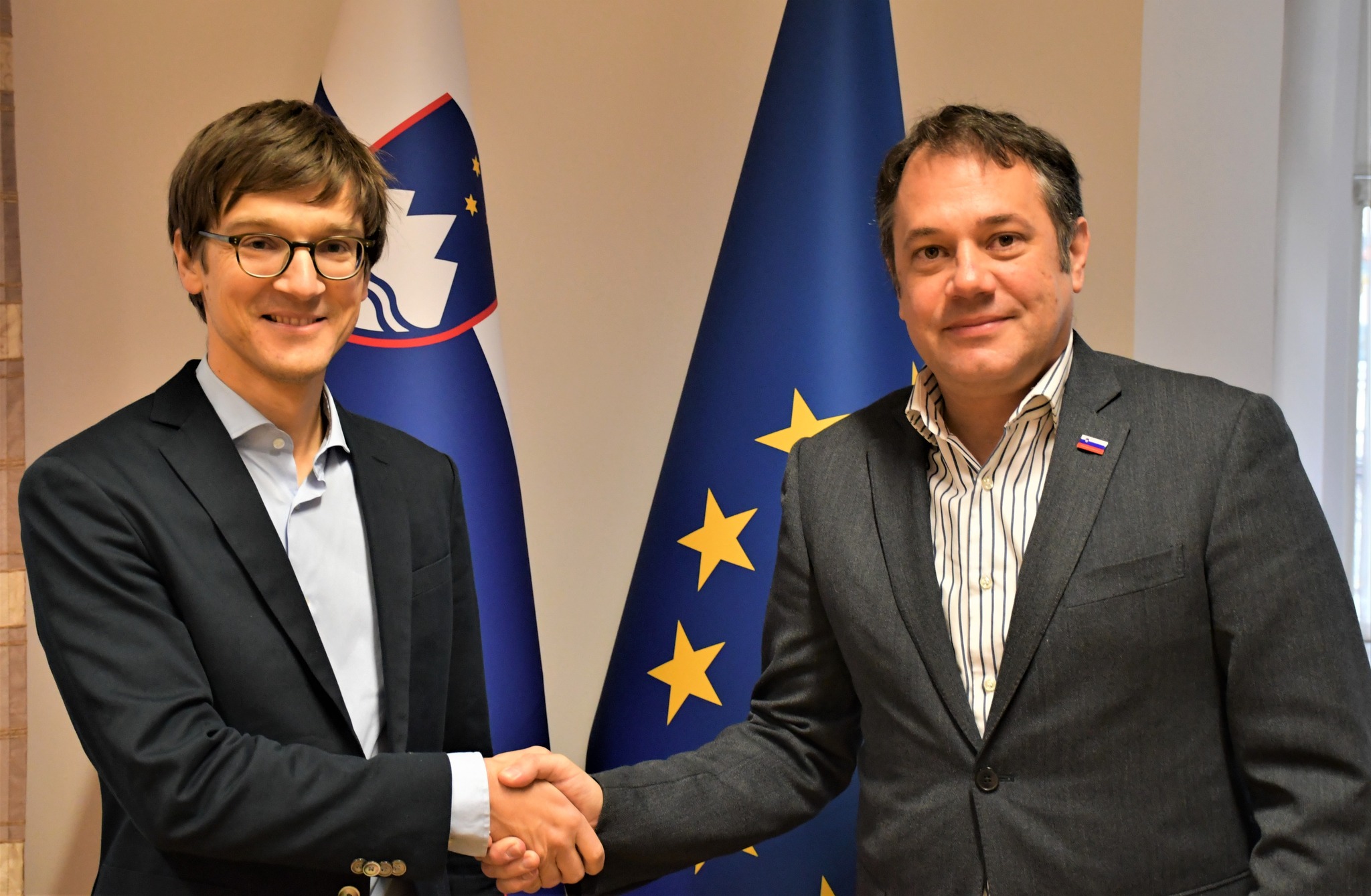 Jure Leskovec Received by Minister Matej Arčon
Today, November 30th, Jure Leskovec, co-founder of the American-Slovenian Education Foundation (ASEF), attended a reception by the Minister for Slovenians Abroad and the World, Matej Arčon.
They talked about the institute's activities and fellowship programs through which ASEF enables young Slovenians to visit Slovenian professors at prestigious foreign universities and foreign students with Slovenian roots to visit their native Slovenia in the summer. This year's generation of ASEF Junior Fellows was also received by Minister Arčon at the office during the summer months.
ASEF also includes a network of more than 50 Slovenian professors who work at more than 45 universities around the world and covers all scientific sciences. We are active in the USA, Canada, Australia, Great Britain, Austria, New Zealand and Denmark. At the reception, they also touched on repatriation, as last week the minister learned more about our activities in this area during a round table in London.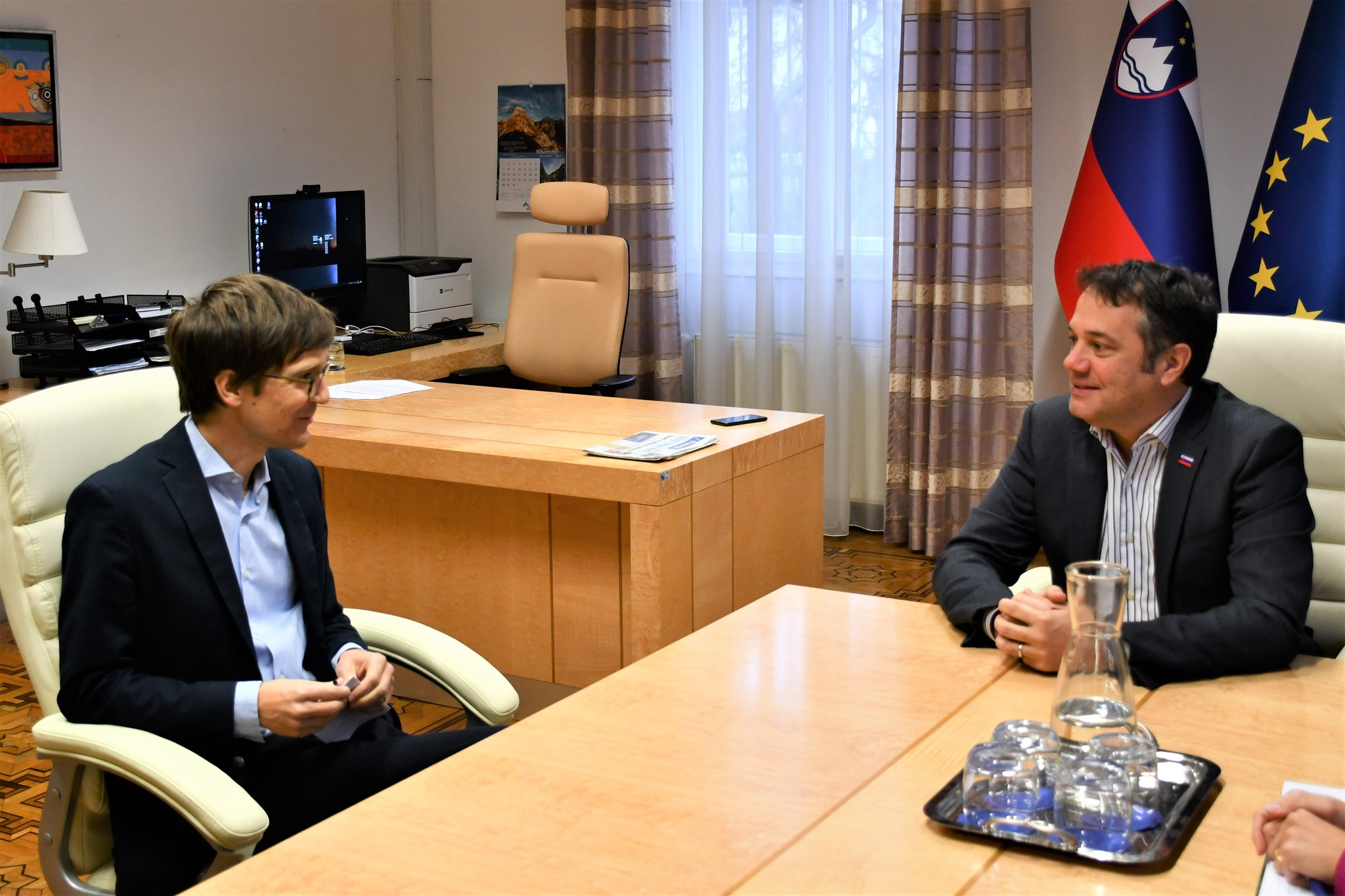 Photos: Facebook of the Office of the Government of the Republic of Slovenia for Slovenians abroad