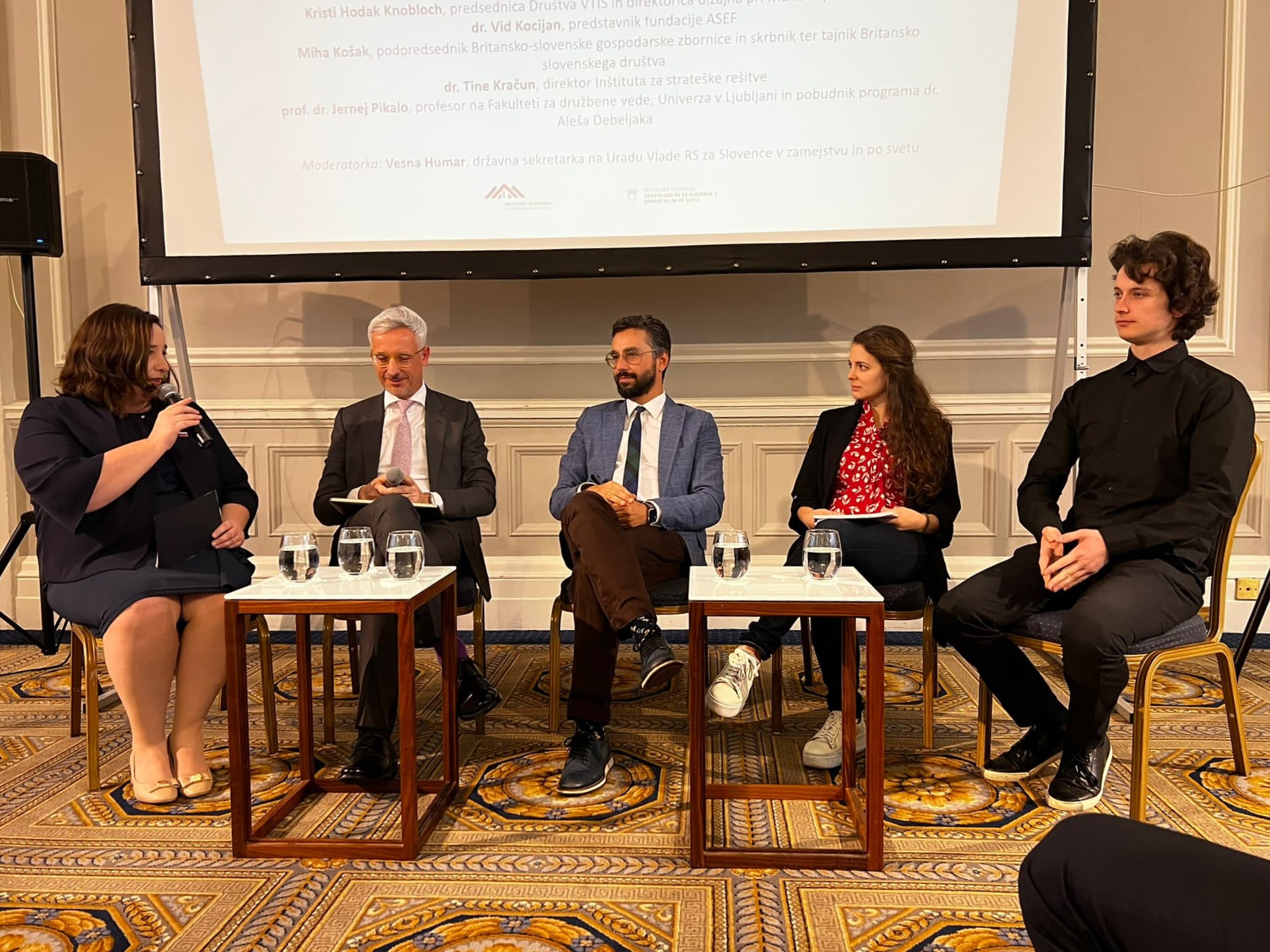 ASEF at the Event "How to Attract Talented Slovenians From Abroad"
On Friday, November 21, the representative of the American-Slovenian Educational Foundation, Vid Kocijan, participated in the event Tea with a reason: "How to attract talented Slovenians from abroad", which was organized by the British-Slovenian Chamber of Commerce and the Government Office for Slovenians Abroad.
At the event, Vid presented the key findings and conclusions of the research Mitigating the Consequences of Brain Drain and Strengthening the Brain Circulation Mechanism (Research project leader: Dr. Dejan Valentinčič), which ASEF carried out together with the Institute for Slovenian Migration Institute ZRC SAZU and with the support of the Ministry of education, science and sports, and participated in the debate on the subject of repatriation.
The full final research report of the research is publicly available in Slovenian, as are the policy recommendations that are supported by the findings from the research work.