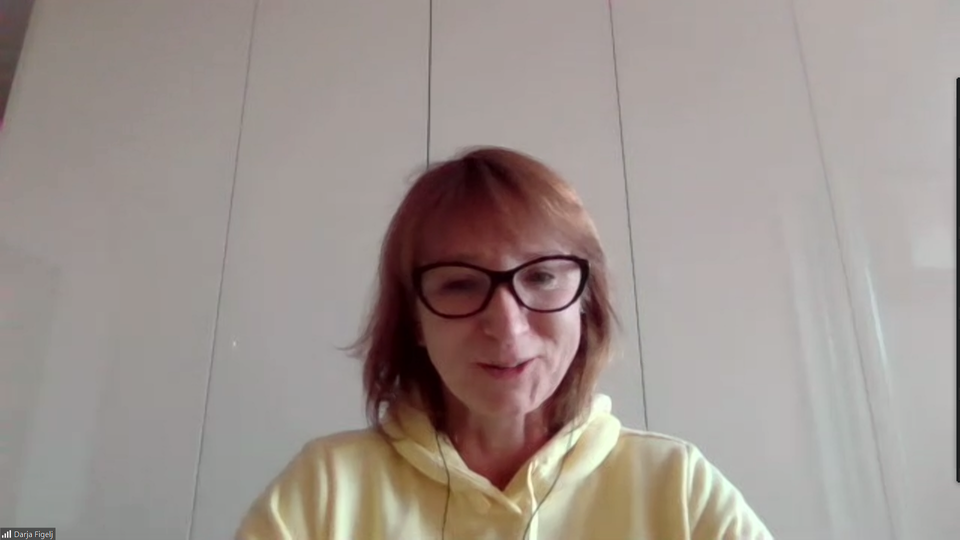 'It Is a Great Pleasure for Me to Invent New Models'
May 18, 2022 | 7:00 pm | Online
On Wednesday, May 18, ASEF organized an evening talk for the ASEF community with mag. Darja Figelj, director of Interseroh, a waste management company.
At the beginning of the conversation in the series ASEF Story, the guest presented her career path and pointed out how she developed an interest in economics and business. She said that she was extremely pleased to invent new things and that she was enthusiastic about the process of introducing changes, which was also reflected in her career path, that she was always looking for new paths and new opportunities for companies.
The current time is very interesting for the field of operation of the company he runs, because companies are becoming more environmentally aware, but, as the guest said, there are still many obstacles that need to be addressed. She is the director of a company that has branches in other countries of the European Union (EU), as well as a large network of service partners. Their main activity is sustainable waste management. On the one hand, they focus on the regulated part in terms of what EU rules stipulate in relation to waste management. Second, they organize the collection, transportation, and processing of waste into raw materials to make new products, which they then market. And thirdly, they also provide consulting activities for companies in the process of optimizing waste management.
The conversation, which was connected by Tjaša Mlakar, ASEF Junior Fellow 2021, also focused on finding possible solutions to the challenges of environmental sustainability and balancing them with legal frameworks, and ended with an optimistic view of the future.