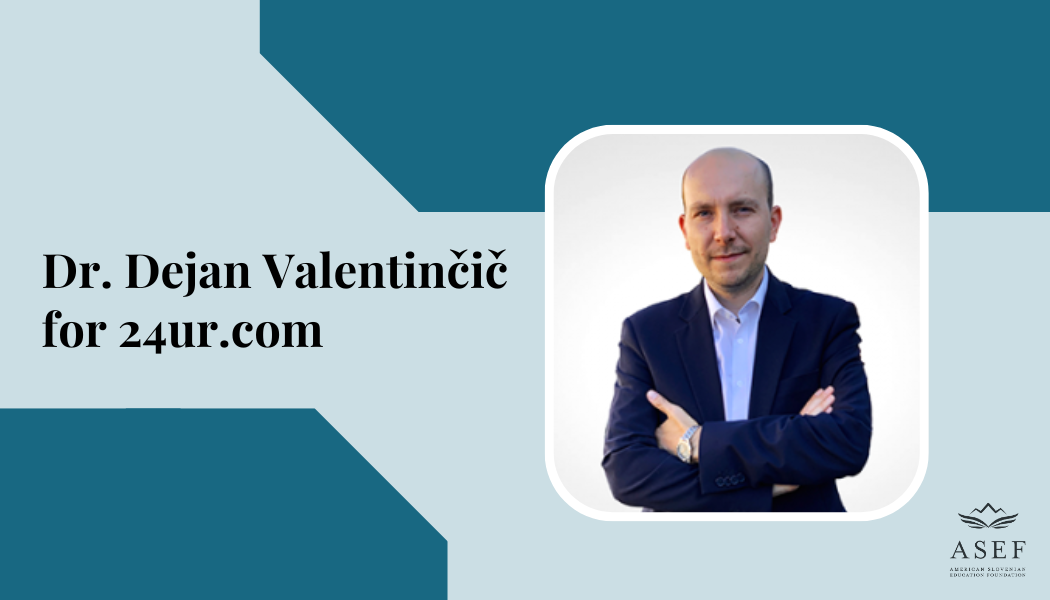 Dr. Dejan Valentinčič for 24ur.com
Dr. Dejan Valentinčič, head of the Center for Social Science Research at the ASEF Institute, recently made a statement for 24ur.com. He shared the findings that were made during the CRP Brain Circulation project.
The CRP project entitled Brain Circulation took place between 2019 and 2021 and dealt with the problem of migration from and to the Republic of Slovenia. The project was implemented by the ASEF Institute with the accompanying organization ISIM ZRC SAZU. The project leader was Dr. Valentinčič.
In his statement to 24ur.com, he highlighted the following:
"Austria is aware that it is important to have an educated workforce for the country's development, and is introducing a number of approaches to attract highly educated foreigners. This is something that Slovenia should monitor, if not even anxiously monitor, because Austria sees Slovenia as one of the possible locations from where educated personnel come from."
In the article, he also assesses the current situation in Slovenia and comments on what changes should still take place in the country in order to limit the brain drain to other countries.
You can read the entire article by clicking the button below.
The project was co-financed by the Public Research Agency of the Republic of Slovenia (ARRS) and the Ministry of Education, Science and Sport (MIZŠ).