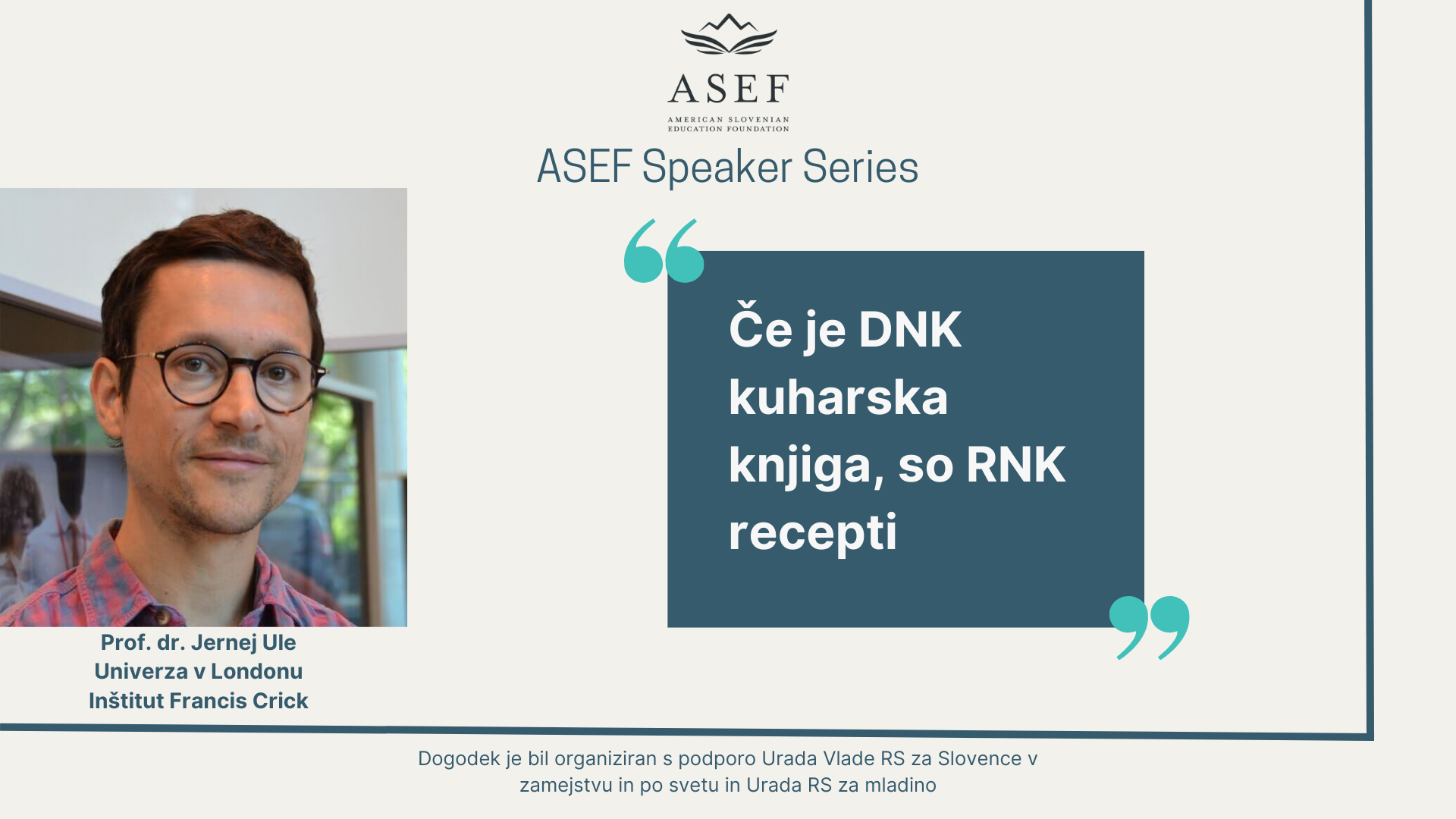 ASEF Speaker Series: prof. dr. Jernej Ule
Prof. dr. Jernej Ule presented what retrotransposons are and why we call them the Trojan horses of our genes at the February ASEF Speaker Series lecture.
You can read more about the event by clicking the button below.
The ASEF Speaker Series project is organized with the financial support of the Government Office for Slovenians Abroad and the Office of the Republic of Slovenia for Youth.