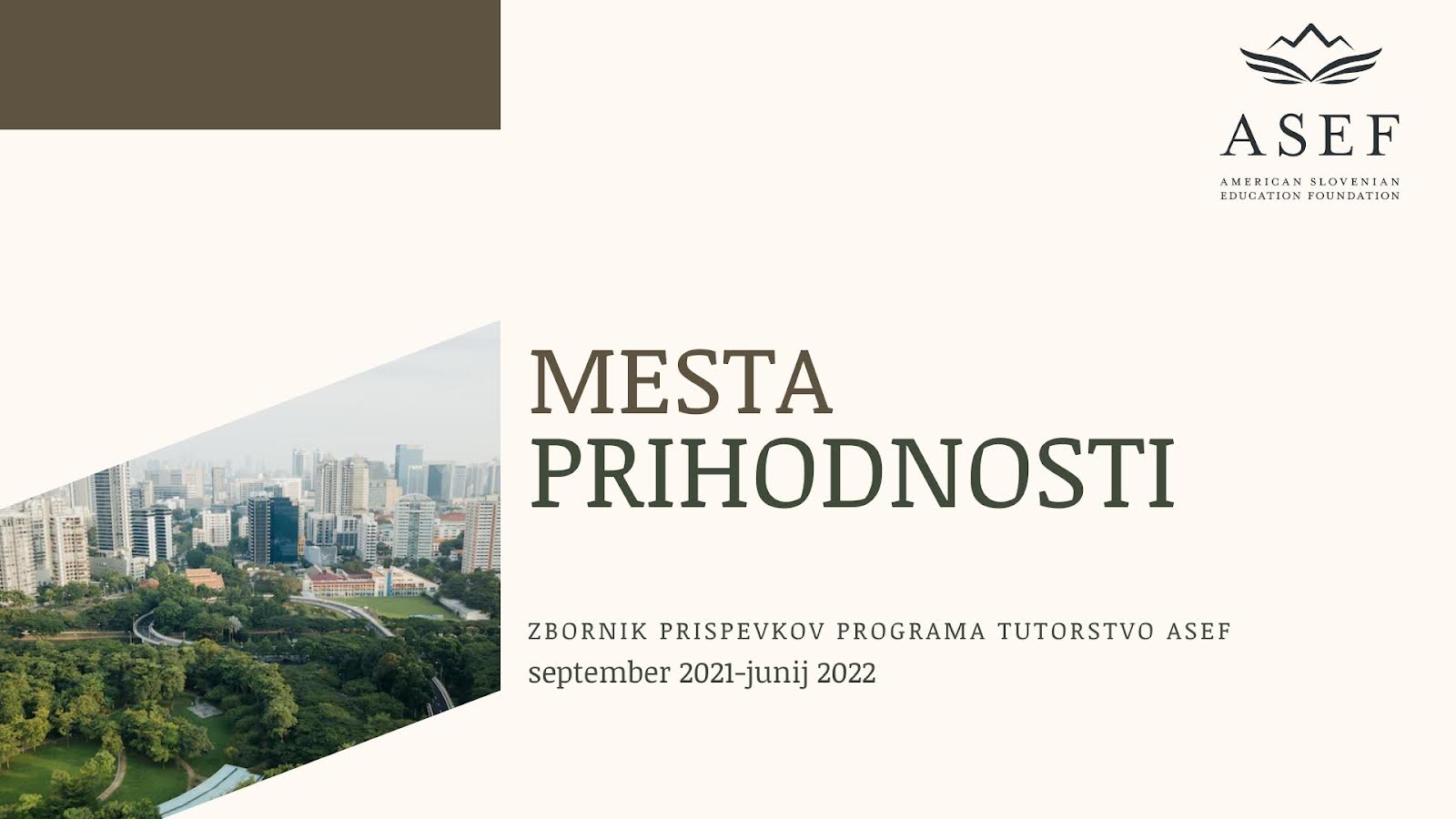 ASEF proceeding: Cities of the future
We are thrilled to announce that yesterday, during the final interdisciplinary roundtable, the ASEF proceeding "Cities of the Future" was released!
This proceeding is the result of the work of ASEF stipendist who participated in the ASEF Tutorial Program during the 2021/2022 academic year, within tutoring groups and under the guidance of tutors.
The proceeding features contributions from ASEF stipendist in the fields of political science and sociology, economics and business informatics, biochemistry and chemistry, physics, humanities, and computer science. It is united by the common theme of "Cities of the Future."
The proceeding includes a foreword by Dr. Rok Sekirnik, the head of the Tutorship ASEF program, and Prof. Dr. Lučka Kajfež Bogataj, a professor at the Department of Agronomy at the Biotechnical Faculty of the University of Ljubljana, who, as part of the Intergovernmental Panel on Climate Change (IPCC) team, received the Nobel Peace Prize in 2007 for her efforts in raising public awareness about the dire consequences of global warming.
This proceeding is the result of the successful implementation of the ASEF Tutorial Program, which ASEF introduced to the Slovenian educational space in 2020, following the example of foreign universities with centuries-long traditions.
You can obtain the proceeding at ASEF events.
The publication of the contributions was carried out by ASEF with the support of the Office of the Republic of Slovenia for Youth.