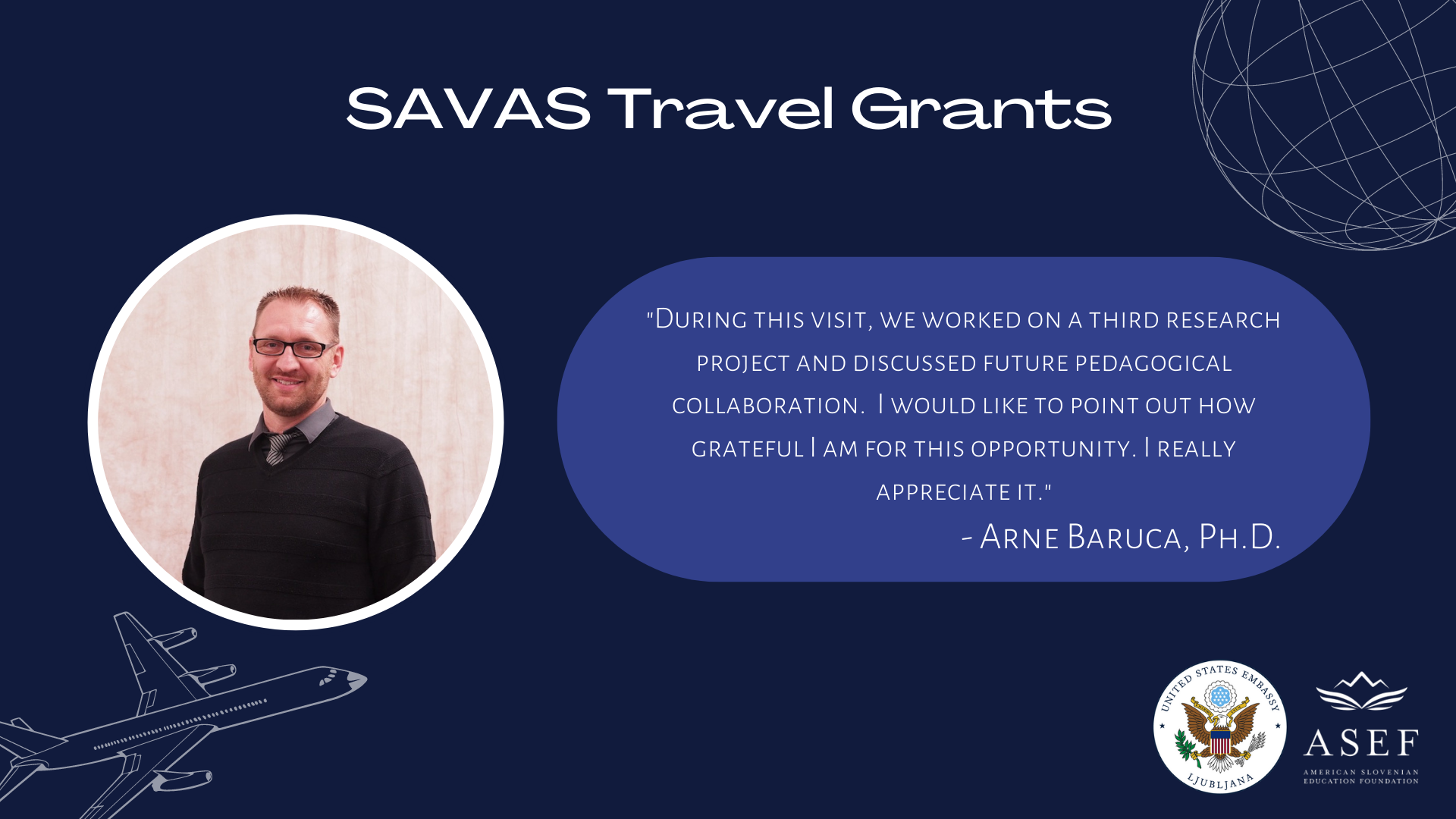 Arne Baruca Finished his Research Visit with the SAVAS Travel Grant
Arne Baruca, Ph.D. is a SAVAS Travel Grant recipient who completed his research visit to the Faculty of Management of the University of Primorska in Koper.
There he met with the researchers to perform certain activities in relation to the current working project in which they focus on the functional food and purchasing factors that influence it. In the future, Baruca plans to increase the cooperation between Texas A&M University-San Antonio and the University of Primorska both in research and pedagogical aspects.
SAVAS (Slovenian American Virtual Academic Symposium) is a program that is organized in cooperation with the U.S. Embassy Ljubljana to advance new and enhance current collaboration between the Republic of Slovenia and the United States in the areas of science, education, and entrepreneurship.