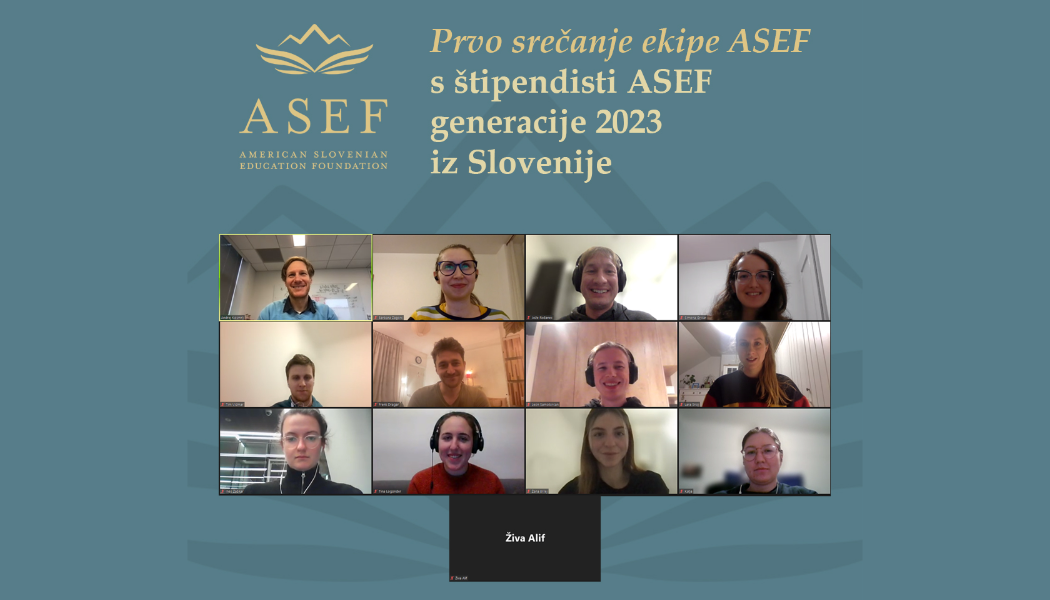 A New Generation of ASEF Junior Fellows From Slovenia Has Been Selected
The American Slovenian Educational Foundation has selected a new generation of Junior Fellows from Slovenia, who will gain research experience abroad in 2023.
As ASEF Junior Fellows, 13 young people from Slovenia received the opportunity to go abroad to world-renowned universities, work under Slovenian professors' abroad mentorship, and engage in a 3-year non-formal education program. The program includes participation in the ASEF Tutorial Program and other activities.
On Friday, March 3, ASEF Team organized an information session for the new members of the ASEF Community, where Fellows got to know each other and obtained crucial information regarding their participation in the program. The session was led by dr. Andrej Košmrlj, ASEF Representative and Associate Professor of Mechanical and Aerospace Engineering at Princeton University in the United States.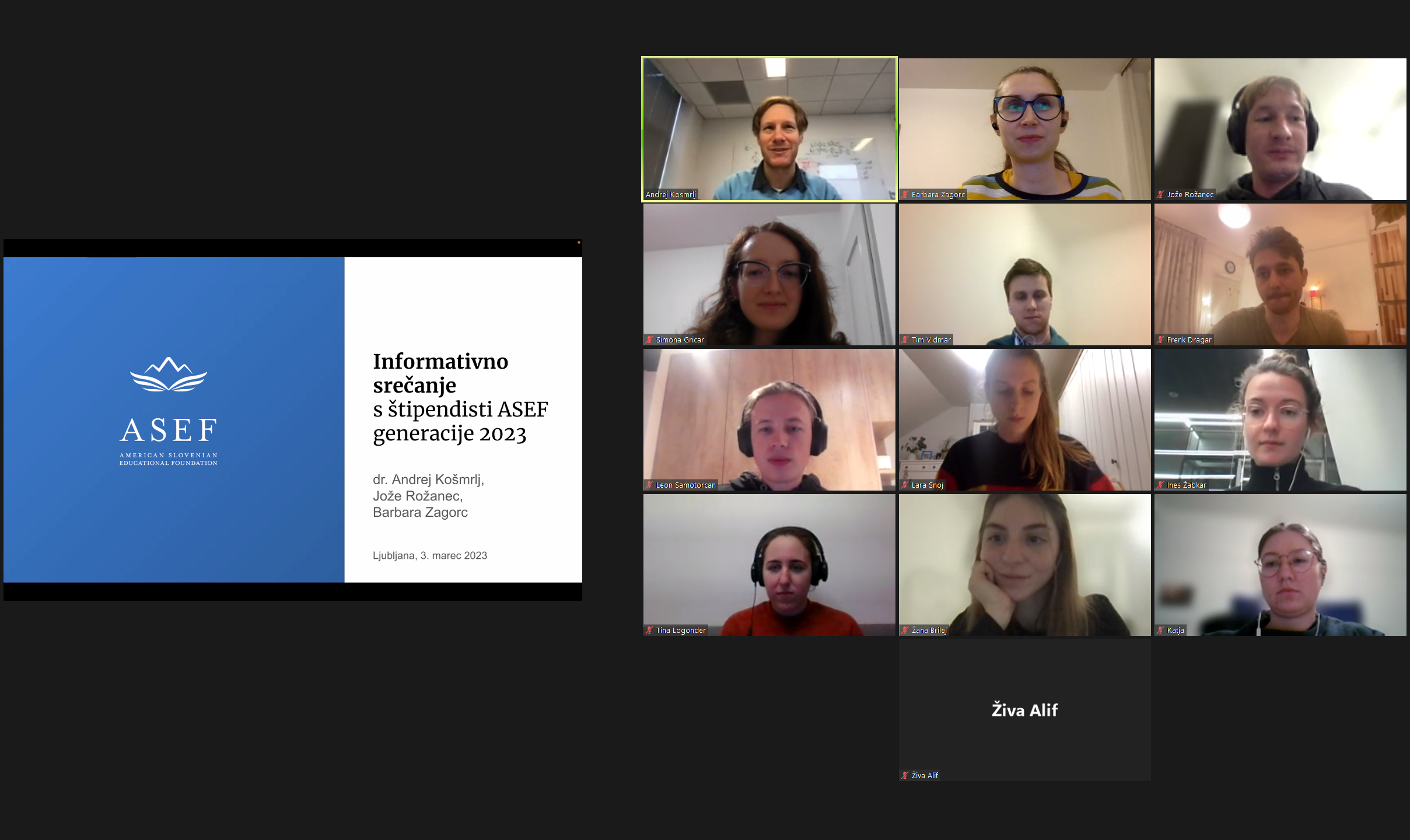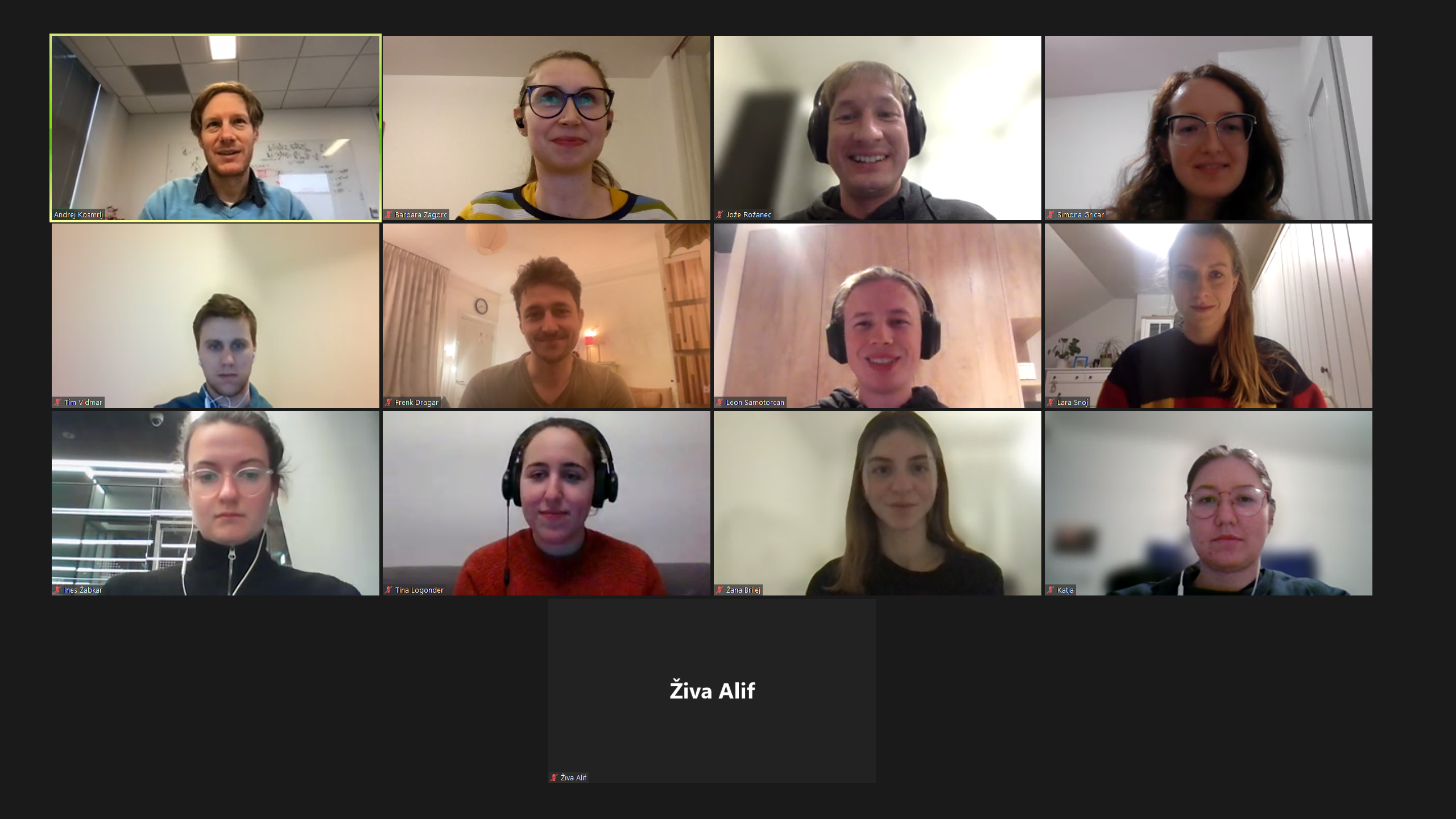 Soon, we will introduce the entire new generation in more detail, so stay tuned!