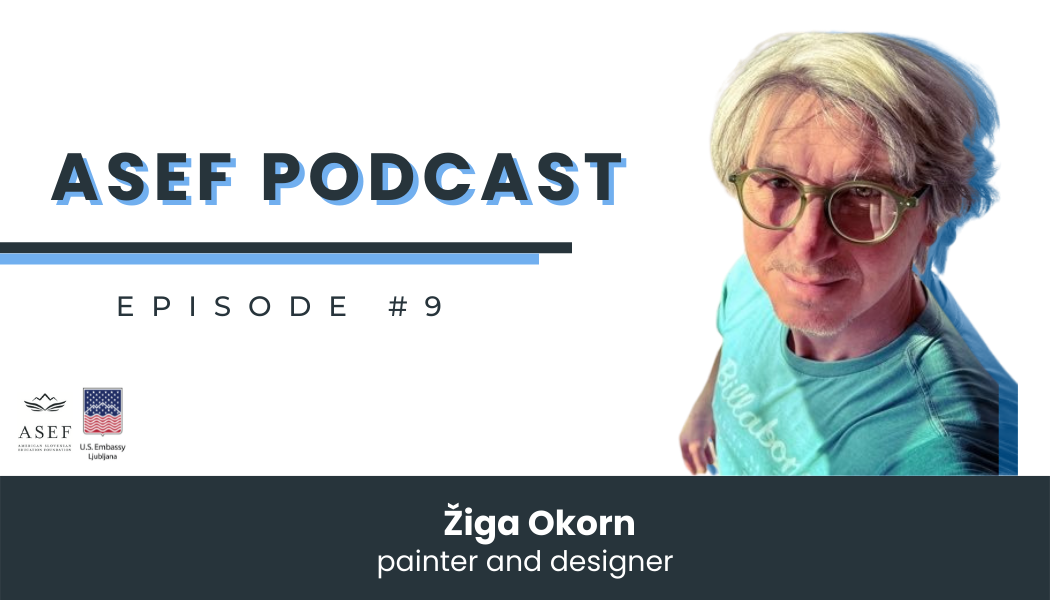 Žiga Okorn's Thoughts on Why Art Education is Important [ASEF Podcast]
Listen to Žiga Okorn share his thoughts on why art education in elementary schools is so important. Žiga Okorn, painter and designer, was the guest of the ASEF Podcast in episode 9.
Listen to the whole of episode 9 of the ASEF Podcast to hear him talk about his artistic work, the Celica Youth Hostel project and the various projects he was involved in as a member of the Sestava group. One of those projects was fighting against excluding art education in elementary schools.
The ASEF Podcast is supported by the U.S. Embassy in Ljubljana.