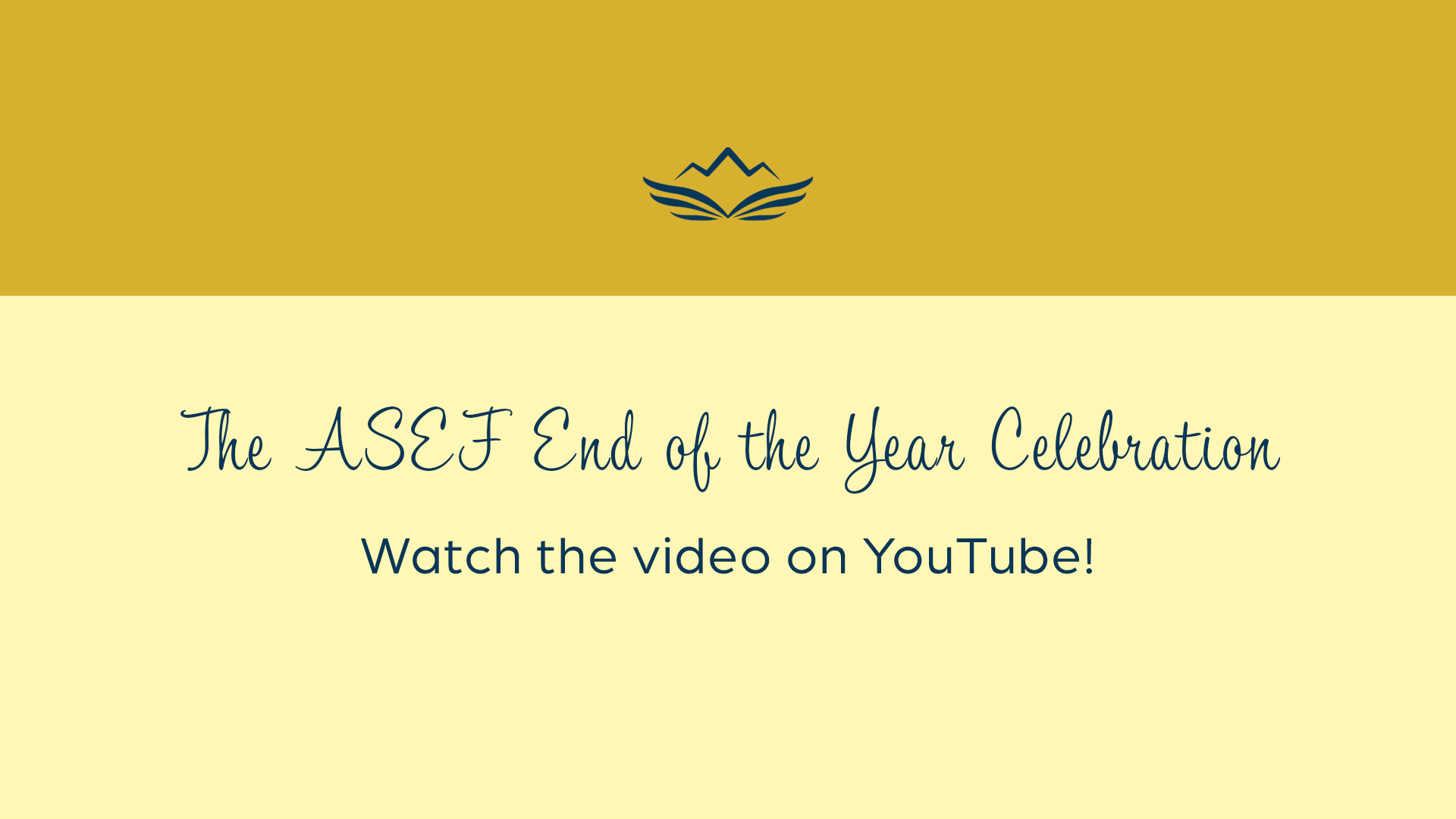 Watch the Video of the ASEF End of the Year Celebration
June 05, 2023 | 9:36 pm |
On Saturday, December 3, we celebrated ASEF achievements in 2022 at our virtual "End of the Year Celebration" event. We celebrated our successes in the company of our Junior Fellows, mentors, distinguished guests, and ASEF supporters.
If you missed it, we have published the recording of the event, so you can experience the festive atmosphere of our celebration wherever you are.
You can read more about the event here.
Consider donating to ASEF and help us provide more education and training activities for Junior Fellows in the coming year.
We are grateful for your generosity!