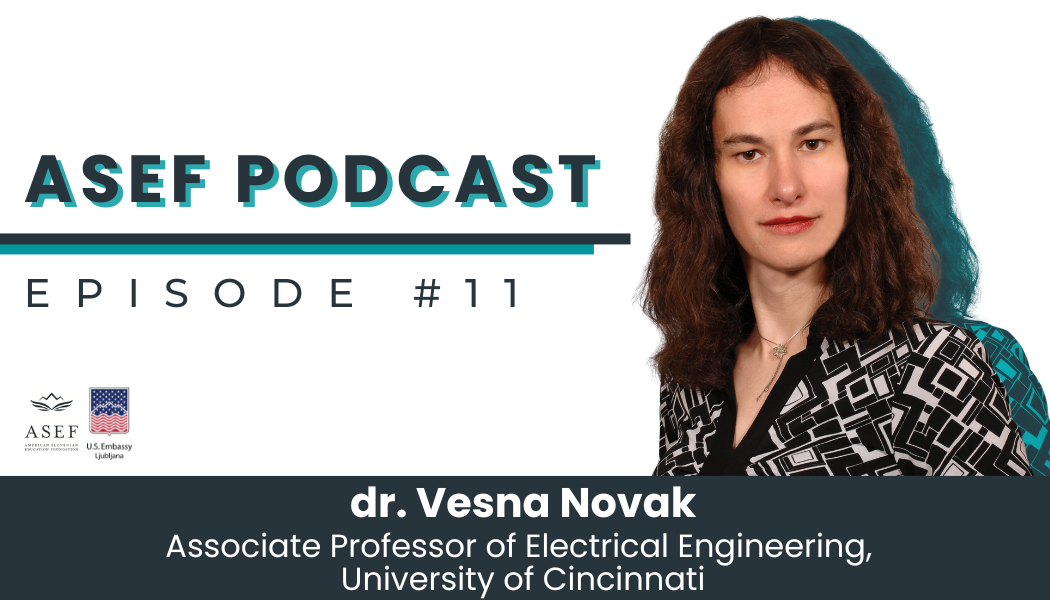 Vesna Novak Explains Rehabilitation Robots [ASEF Podcast]
Listen to dr. Vesna Novak explaining the concept of rehabilitation robots. Vesna Novak, associate professor of Electrical Engineering at the University of Cincinnati, was the guest of the ASEF Podcast in episode 11.
Listen to the whole of episode 9 of the ASEF Podcast to hear guests dr. Vesna Novak, dr. Miloš Žefran, professor at the Department of Electrical Engineering and Computer Science at the University of Illinois, and dr. Mitja Trkov, assistant professor of mechanical engineering at Rowan University, discuss interactions between humans and robots, rehabilitation robotics, gamification of rehabilitation robotics, Slovenia's potential in the field of introducing robots into the manufacturing industry and much more.
The ASEF Podcast is supported by the U.S. Embassy in Ljubljana.