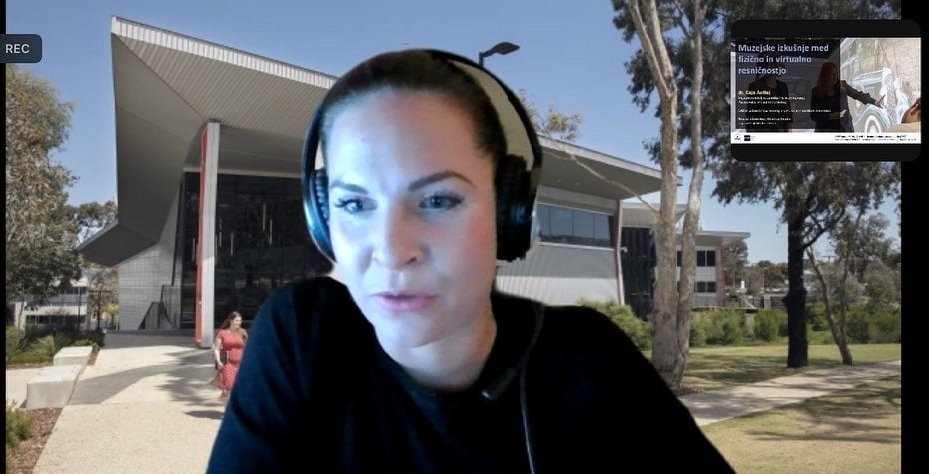 Use of Virtual Reality in an Australian Musem
We listened to a lecture titled "Museum Experiences between Physical and Virtual Reality: Examples from Australia", presented by dr. Kaji Antlej. Dr. Antlej is a lecturer in industrial design at Deakin University, a researcher in the Laboratory for Virtual Reality (CADET) and an ASEF professor.
Dr. Antley presented the use of virtual reality on the cases of dinosaurs and native vessels in an Australian museum. The use of virtual reality enables a better experience of visiting a museum and gives us the opportunity to get acquainted with museum contents and thus acquire knowledge faster and better.
She described the process of transforming an object from reality into virtual reality and achieving the interactivity of individual objects and users within the digital world. According to her, the further development of artificial intelligence and 5G gives a lot of room for improvement in the field of virtual reality.
The event, organized by ASEF scholarship holder Tjaša Šavorič, was part of the ASEF Speaker Series.