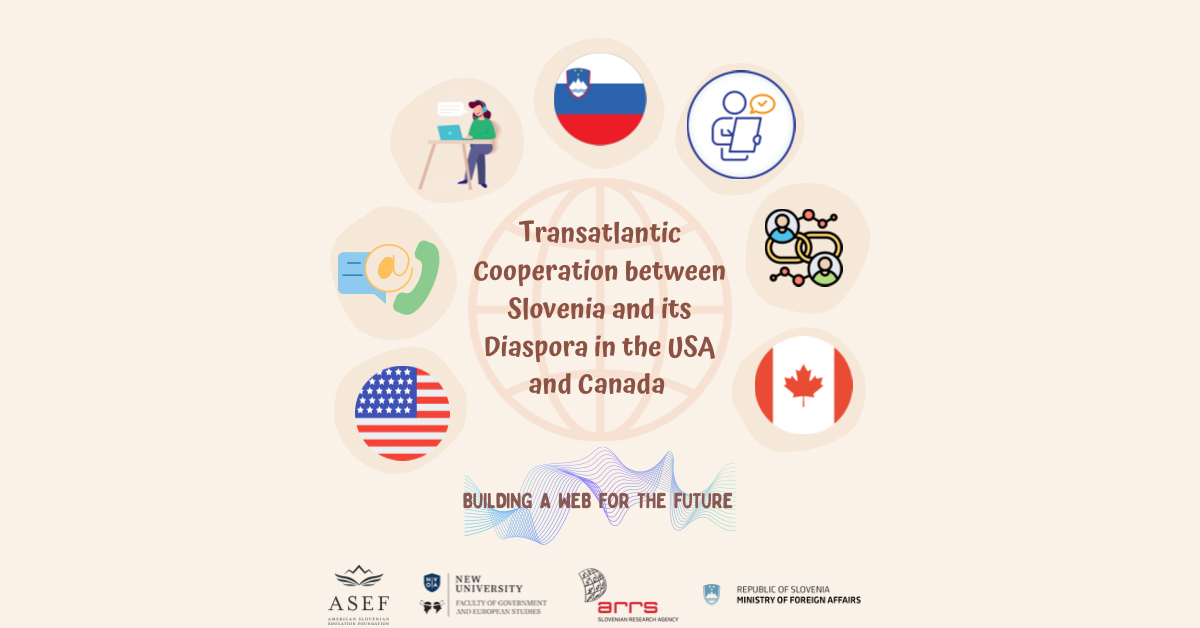 Transatlantic Cooperation between Slovenia and its Diaspora in the USA and Canada: building a web for the future
The last time we mentioned the importance of cherishing our roots and our background. Today we want to take a look at the future and emphasize how measures and steps we are taking today lead us to a better and more inclusive tomorrow.
At ASEF we are trying to build a web of connections so that together we can embark upon a journey of straightening the bonds between Slovenia and its diaspora in the United States and Canada, not to only facilitate the cooperation between Slovenia and its diaspora, but also to work towards greater internationalization and global recognition of Slovenia, keeping in mind that we are also contributing to the circulation of knowledge, people and fresh ideas.
For that exact reason we need you! If you have Slovenian heritage and you're living in the USA or Canada, then you're just the person we are looking for!
If you want to stay connected and be informed about future cooperation opportunities with Slovenia, then we invite you to leave us your contact information by completing the Google form at the bottom of this page. Don't be alarmed, your private information will be safe with us, but you can also choose to have your contact information published on our website.
Thank you!
This form is part of the TRP project "Transatlantic Cooperation and the Diaspora as a Soft Power – The Role and Importance of Intellectuals in the United States and Canada," which will be carried out between October 1, 2021, and September 30, 2023. Participating research organizations are the ASEF Institute for Education and Research (ASEF) and New University, Faculty of Government and European Studies (NU, FDŠ), with Dr. Marinka Žitnik (Assistant Professor of Biomedical Informatics at Harvard University) as the project leader. The project is partly financed by the Slovenian Research Agency (ARRS) and the Slovenian Ministry of Foreign Affairs (MZZ).