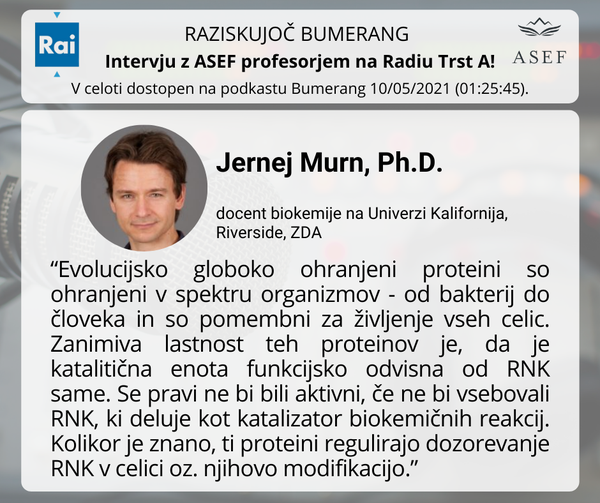 Today's Bumerang Podcast: ASEF Professor Jernej Murn
On Monday, May 10, ASEF Professor Jernej Murn, Ph.D., Assistant Professor of Biochemistry at the University of California, Riverside, USA, was a guest at the Rai Slovenian Program. He spoke about his research in the field of RNA.
We have been successfully cooperating with Radio Trieste A since the beginning of 2021. In the show "Exploring Boomerang" we want to give one of the ASEF professors the opportunity to advertise live from abroad, and thus further strengthen the ties between ASEF Slovenian academics around the world with their homeland.
A recording of the show is available as a Boomerang podcast part 10/05/2021 and starts at 01:25:45.
You are invited to listen!