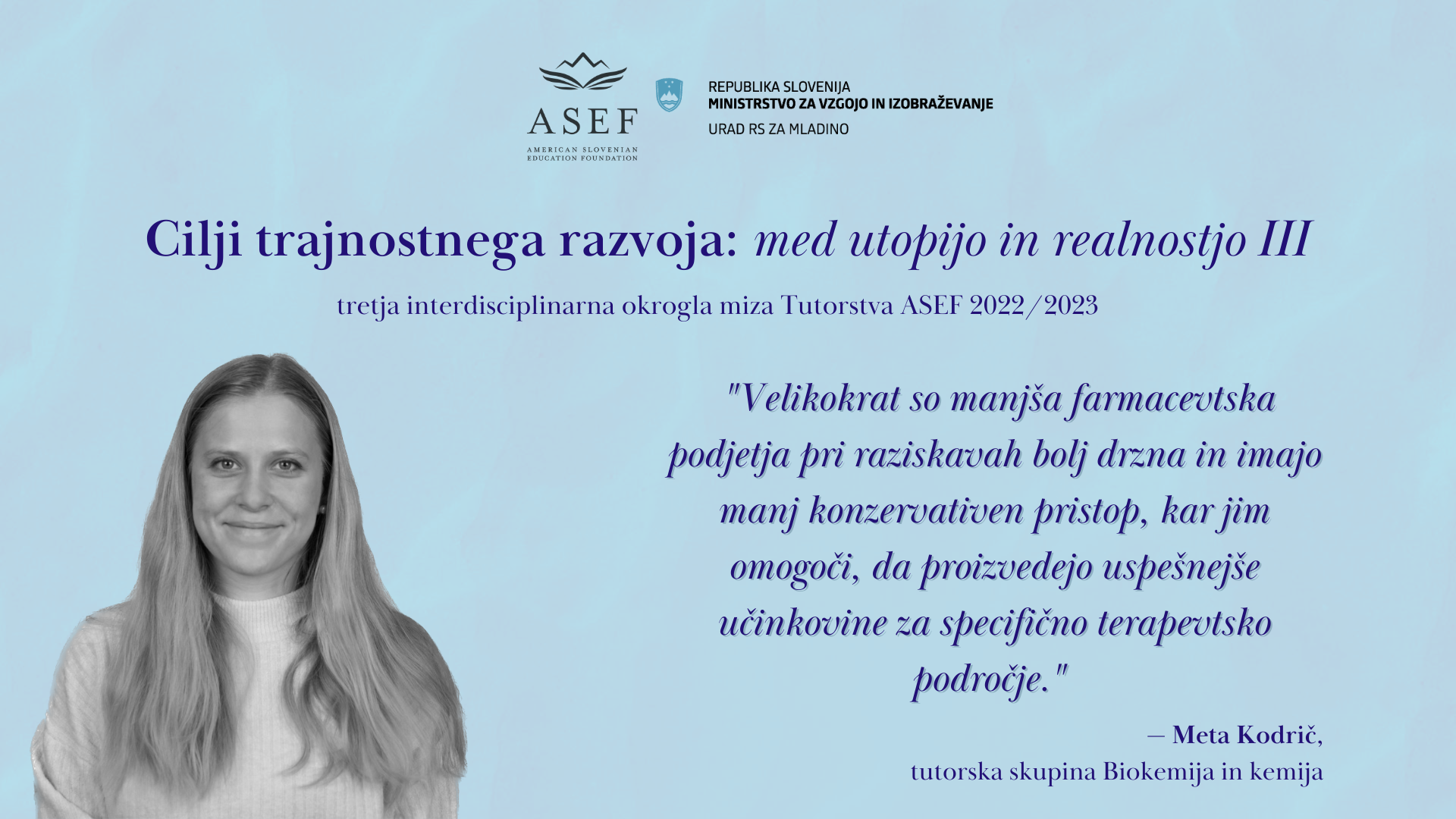 Third Round Table of the ASEF Tutorial Program: Meta Kodrič
Meta Kodrič is a Master's student in Biochemistry at the Faculty of Chemistry and Chemical Technology at the University of Ljubljana and a member of the Biochemistry and Chemistry tutorial group (tutor prof. dr. Zdenko Časar). At the third roundtable, she presented why licensing is so important for the pharmaceutical industry.
Read more about the third round table of the ASEF Tutorial Program 2022/2023 here.
The project is co-financed by the Office of the Republic of Slovenia for Youth.