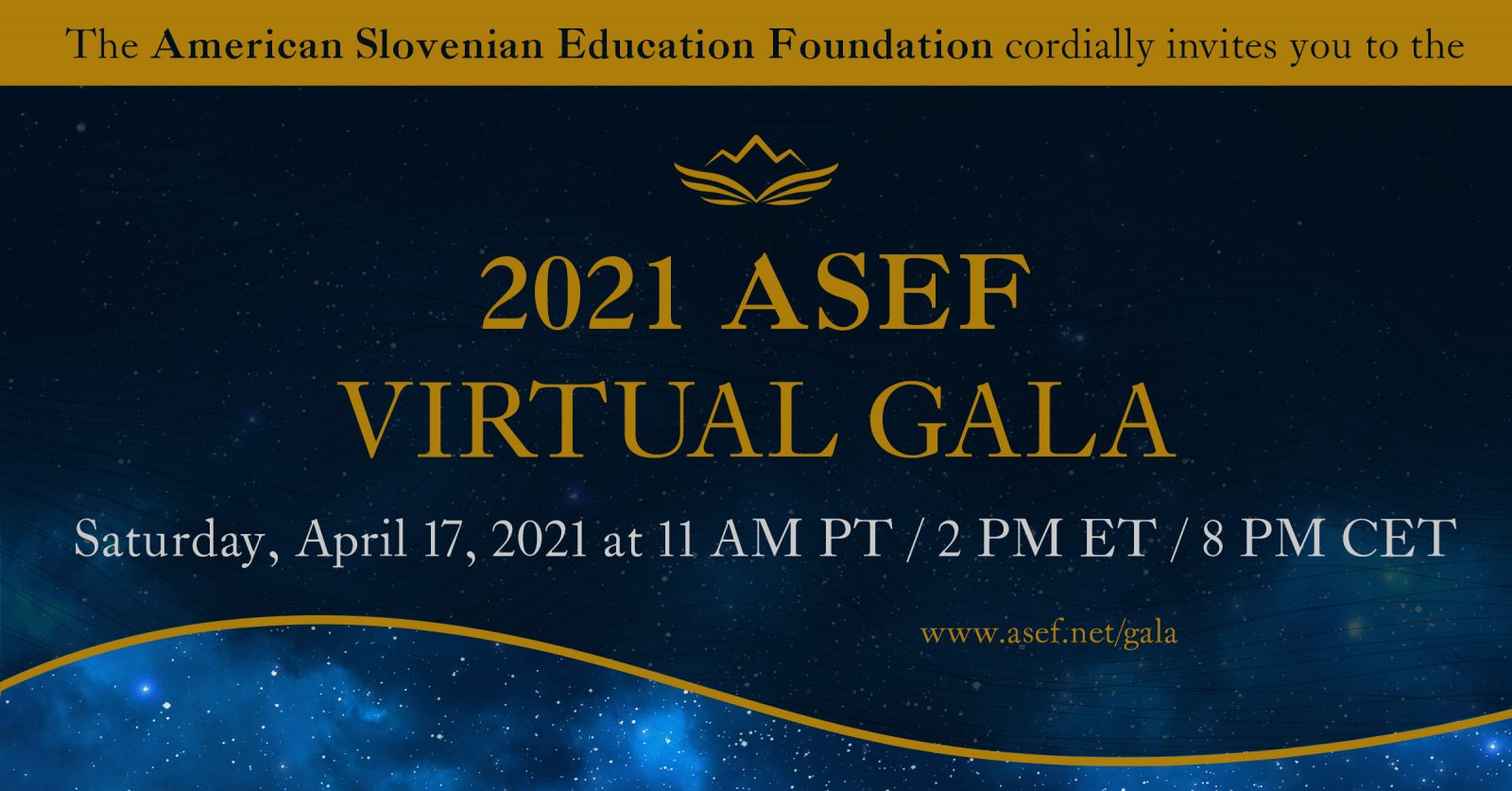 2021 ASEF Virtual Gala Announcement
April 01, 2021 | 9:00 am | Online
This year, the American-Slovenian Educational Foundation (ASEF) is once again organizing the ASEF Gala, an annual event dedicated to celebrating Slovenia's global success and connecting Slovenian students, young people, scientists, professors, businessmen and athletes.
The ASEF gala 2021 will be fully virtual for the first time and is completely free. It will be possible to follow it online on Saturday, April 17, at 8 p.m.
They will be joined at the event by:
Slovenian-born astronaut Sunita Williams, who visited the International Space Station twice and spent 195 days in space, and will receive the ASEF Lifetime Achievement and Outstanding Achievement Award at the event,
transmedia artist Eva Petrič, who lives and works in Ljubljana, Vienna and New York,
a scholarship holder of the Kerže Foundation, which enables the most talented Slovenian music students to study at the Thornton School of Music at the University of Southern California in Los Angeles.