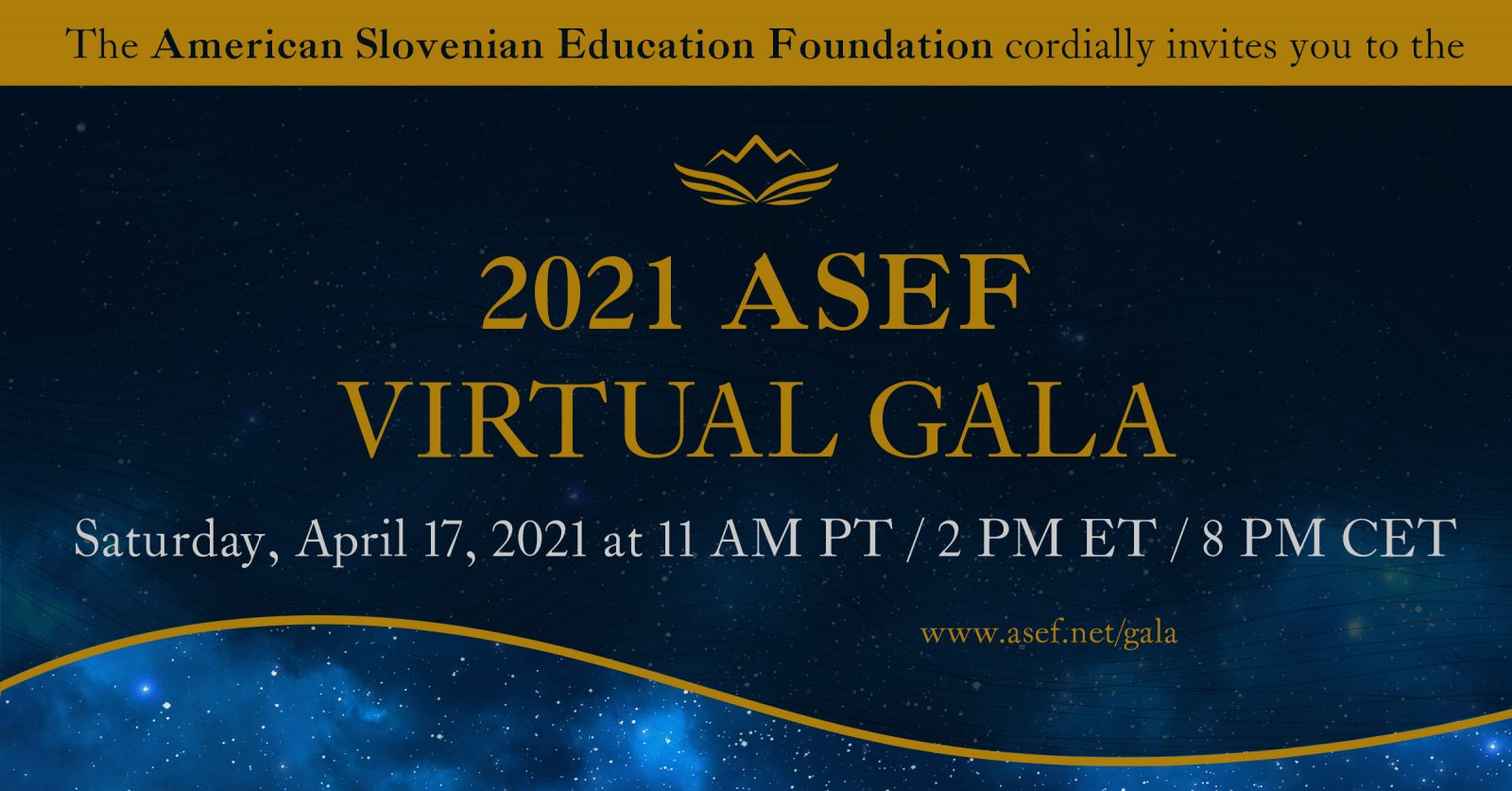 2021 ASEF Virtual Gala
April 18, 2021 | 3:00 pm | Online
The 2021 ASEF Gala took place on Saturday, April 17, 2021, online. More than 300 participants from 16 different countries gathered at the live-stream for the ASEF Virtual Gala 2021.
Welcome speeches were held by extinguished guests, namely Mr. Borut Pahor, President of the Republic of Slovenia, Dr. Helena Jaklitsch, Minister for Slovenians Abroad, Dr. Simona Kustec, Minister of Education, Science and Sport, and Mr. Thomas J. Brandi, President of ASEF and Honorary Consul of Slovenia in California. An especially inspirational interview was held by the latter with the ASEF Lifetime Achievement Winner Ms Sunita Williams.
Sunita L. Williams received the ASEF Lifetime Achievement Award Winner for her work as a NASA Astronaut of Slovenian Descent. Williams has spent a total of 322 days in space on two missions; she ranks second on the all-time U.S. endurance list for females. With 50 hours and 40 minutes, she is second on the list of total cumulative spacewalk time by a female astronaut.
The evening was also very artistically enriching. Slovenian Artist, Eva Petrič, presented her work. Music entertainment was brought by rising music artists studying at USC Thornton School of Music, featuring Doris Ćosić, Slovenian Guitarist, Iris Bečaj, Soprano, Irena Preda, Soprano, Armin Ćoralić, Pianist, and Klara Krklec, Cellist.