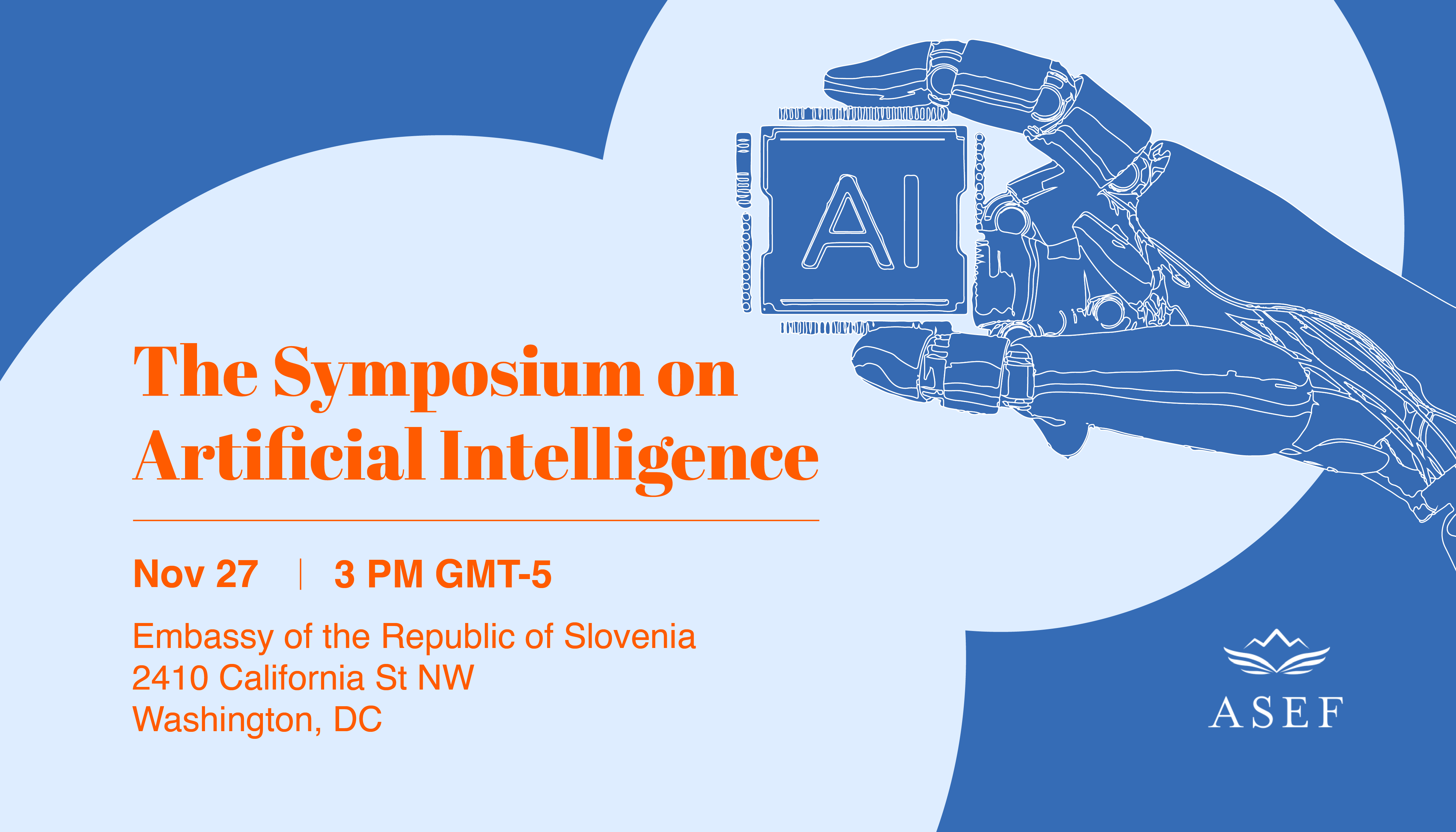 The Symposium on Artifical Intelligence
November 27, 2023 | 3:00 pm | Embassy of the Republic of Slovenia, 2410 California St NW, Washington, DC
Recent rapid developments in artificial intelligence and other novel technologies are revolutionizing scientific research and are beginning to have an impact on our everyday lives. While such technologies provide many benefits and opportunities, they also pose certain risks.
This symposium brings together Slovenian experts from the leading institutions in the U.S. to present how these technologies are affecting their work in the fields of medicine, law, computer science, urban planning, astrophysics, and cosmology.
Scheduled Events
3:00 PM Opening remarks
– Tanja FAJON, Minister of Foreign and European Affairs
– H.E. Ambassador Iztok MIROSIC
3:10 PM Dr. Marinka ŽITNIK, Harvard University
Scientific Discovery in the Age of AI
3:35 PM Dr. Alenka POPLIN, Iowa State University
Serious Geogames and Artificial Intelligence
4:00 PM Dr. Urška VELIKONJA, Georgetown University
LawGPT: how geneerative AI is transforming legal education and practice
4:25 PM Dr. Luka POCIVAVSEK, University of Chicago
Personalizing Aortic Care – Using Simulation and Data to Time Surgical Intervention
4:50 PM Dr. Jernej BARBIČ, University of Southern California
Artificial Intelligence for Digital Humans in the Metaverse
5:15 PM Dr. Andrej PRSA, Villanova University
Using AI to overcome the computational bottle-neck in modeling eclipsing binary stars
Join us for the upcoming event on November 27th at 3 PM (GMT-5) at the Embassy of the Republic of Slovenia, located at 2410 California St NW, Washington, DC.
To secure your spot please register by emailing events-vwa.mzz@gov.si. We look forward to your presence!