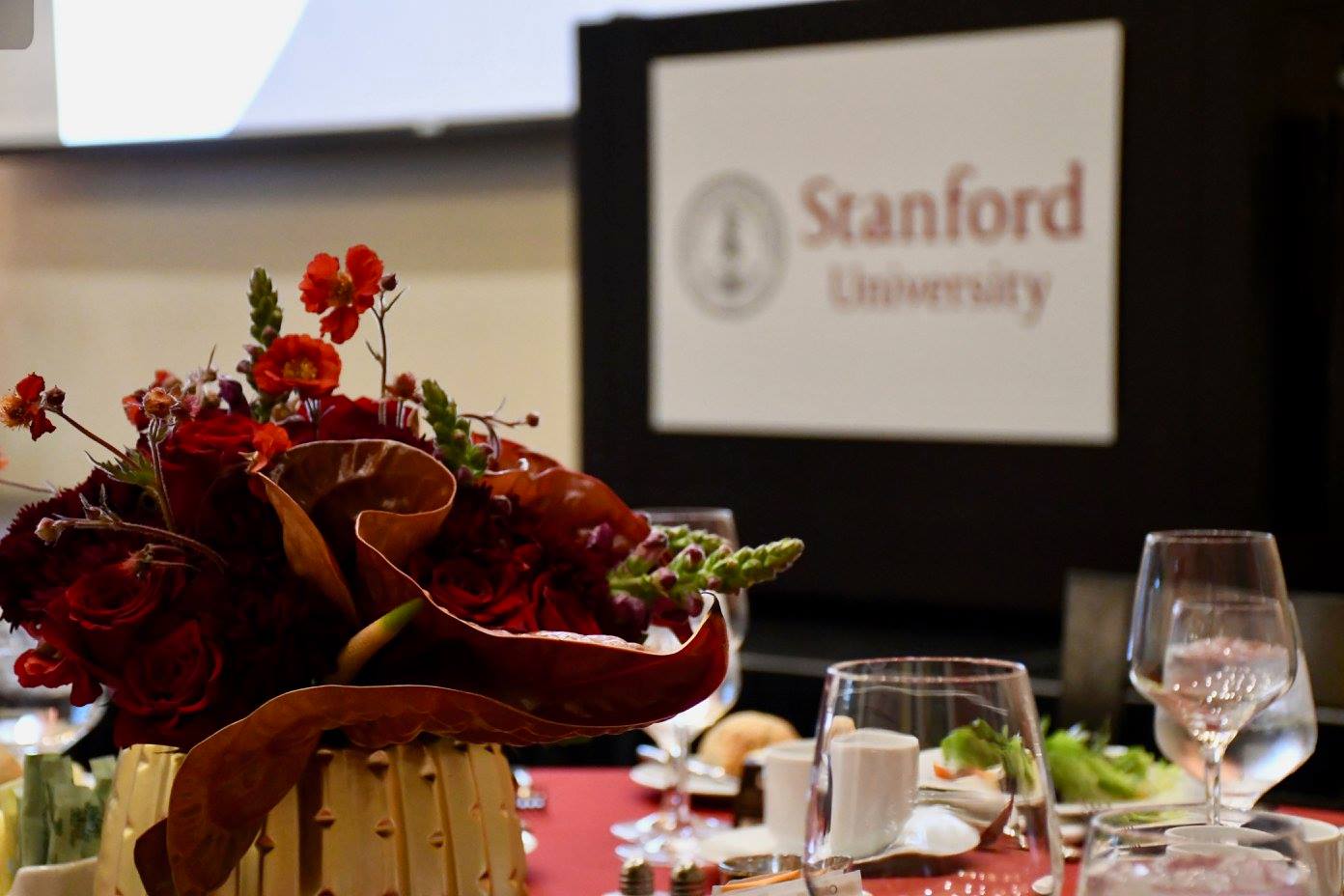 2019 ASEF Gala
March 21, 2019 | 6:00 pm | Stanford University (California)
On March 20, 2019, the American-Slovenian Education Foundation (ASEF) held its annual Gala event at the Stanford University in California. The ASEF Lifetime Achievement Award was awarded to Mija Rode, lecturer for Slovenian language at Stanford University. Mia immigrated to Chicago when she was 20 to join her father who had fled World War II persecution. She chose to work at Stanford Library because of its technological resources. Beginning as a cataloger, she rose to department head and numerous leadership roles, including one in the monumental transition from paper-card catalogs to digital databases. Her drive to establish national standards and foster cooperation among institutions led to her being a Liaison to the Library of Congress. Mia's accomplishments earned her the esteemed title of Emerita.
After she retired, Mia wholeheartedly devoted herself to designing and teaching Slovene courses online and in San Francisco at Club Slovenia. In 2018, with the support of ASEF, Zvonko Fazarinc, Jure Leskovec, and the University of Ljubljana, Mia played a vital role in establishing Stanford's first Slovene Language program and was appointed to a professorial position teaching graduate and undergraduate students.
Among eminent speakers featured at the Gala was also ASEF Distinguished Sponsor, President of the Republic of Slovenia, Borut Pahor. He welcomed the attendees of the 2019 Gala and recognised the value of foundations's activities promoting educational, cultural, and economic cooperation.
The Gala offered a rich musical program. Kerže Fellows from the Thorton School of Music at University of Southern California flawlessly performed Slovenian compositions and interpretations of Slovenian folk songs.