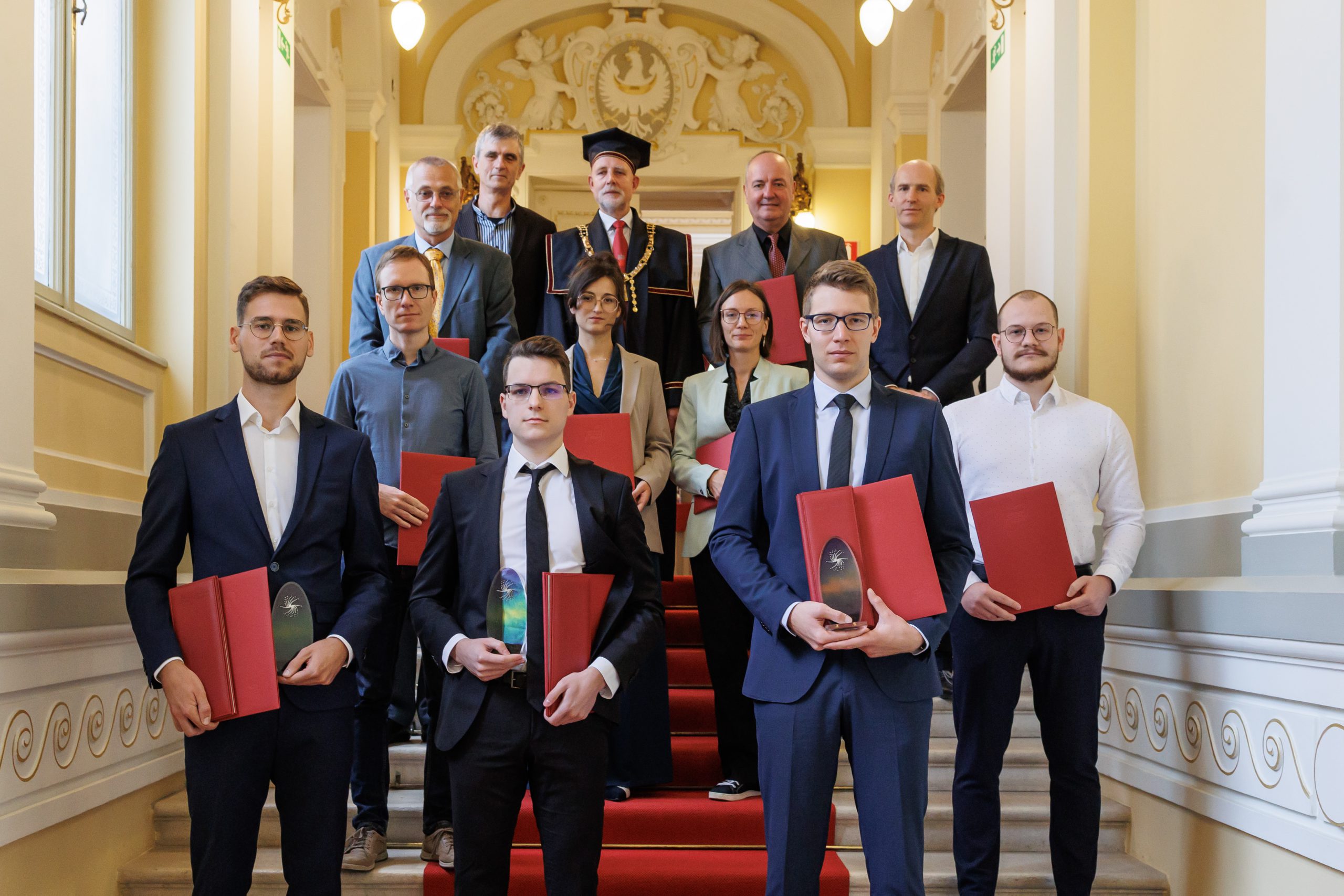 The second award ceremony of dr. Uroš Seljak for the Best Scientific Publications 
On Wednesday, October 4, the second awards ceremony of the dr. Uroš Seljak Foundation was held at the University of Ljubljana. The prizes for the best scientific publications of students in the Bachelor and Masters level were awarded by the donor dr. Uroš Seljak, University of Ljubljana and the American-Slovenian Educational Foundation (ASEF).
Dr. Uroš Seljak expressed in his opening address that he is extremely pleased with the significant number of applicants this year, encompassing various professional fields. He emphasized the importance of promoting research already at the undergraduate level, with the goal of nurturing a passion for research throughout their academic journey.
On this occasion, Dr. Marinka Žitnik, the director of the ASEF Institute, stated that the Dr. Uroš Seljak Award "represents a long-term investment that establishes the foundation for enduring excellence. This year's applicants indicate a broad spectrum of areas, demonstrating the depth of interest and commitment of our students. The award belongs not only to the students but also to their mentors."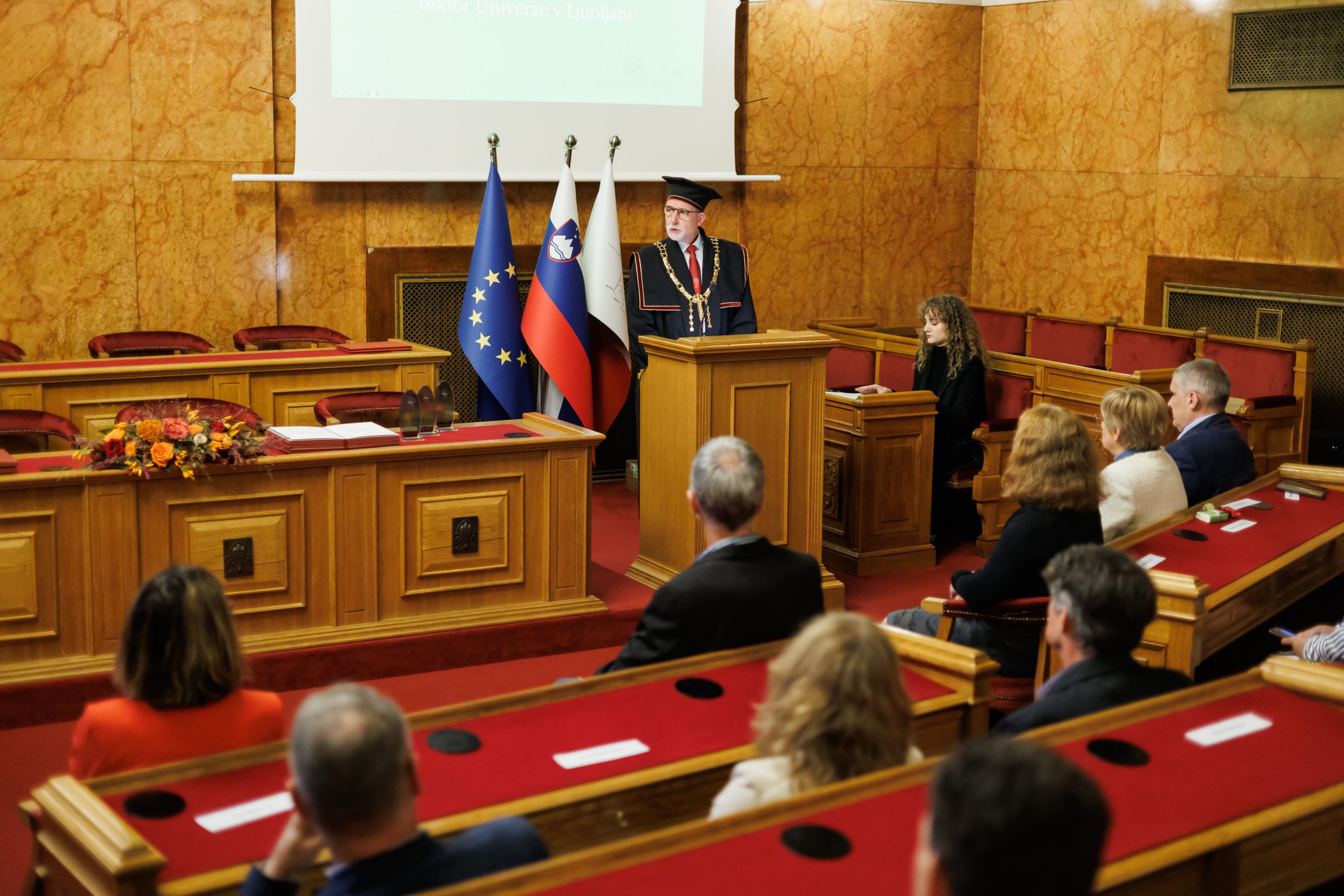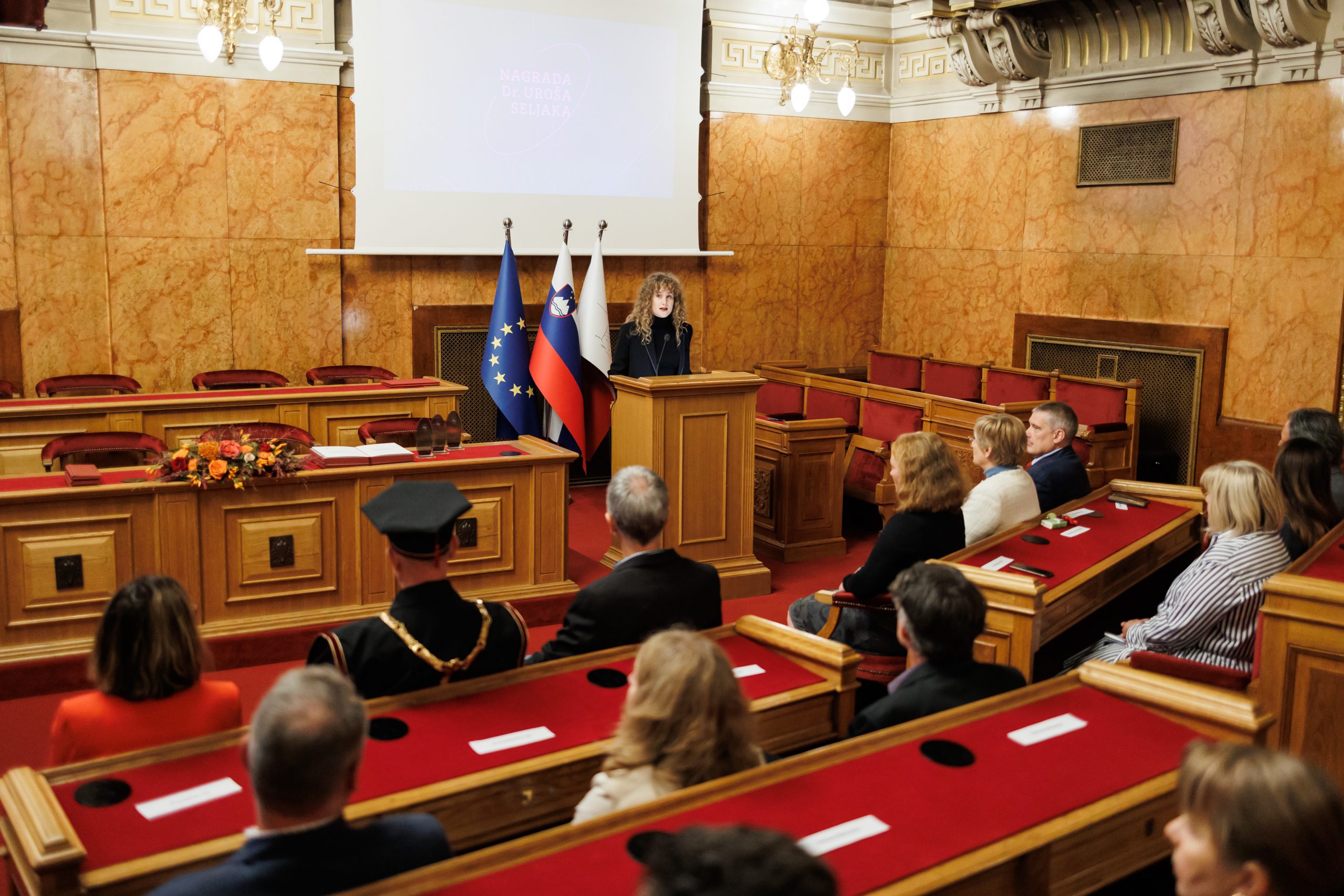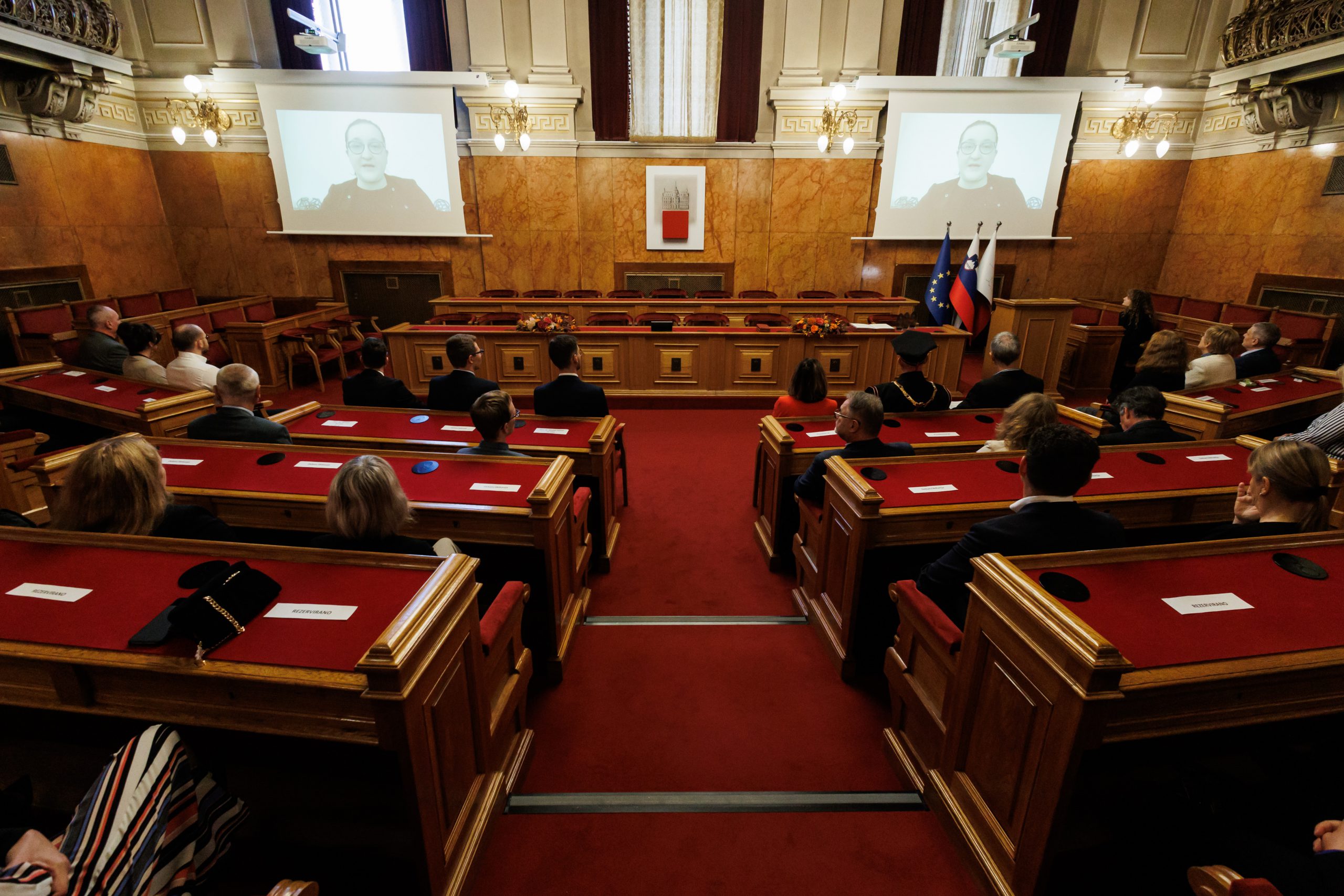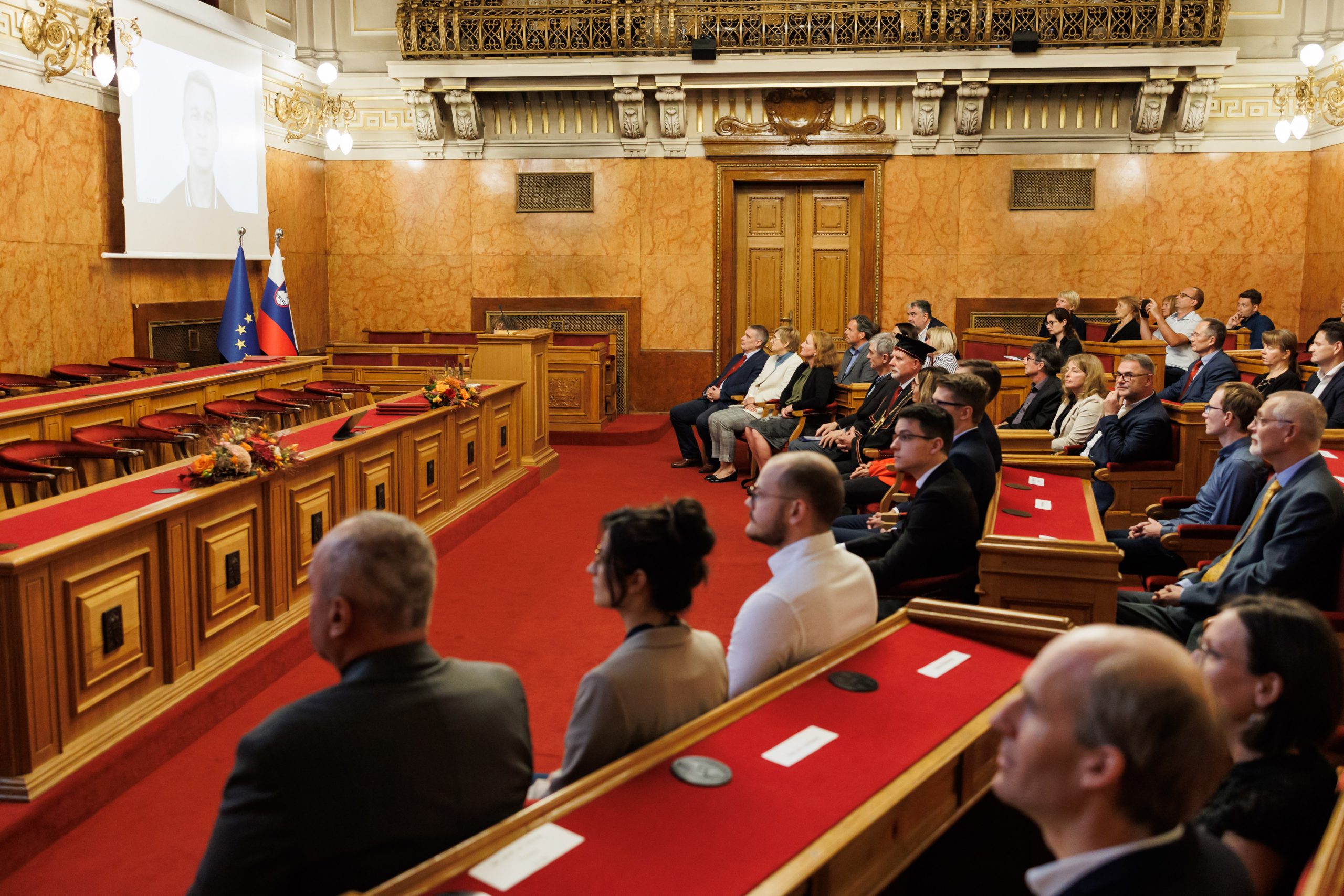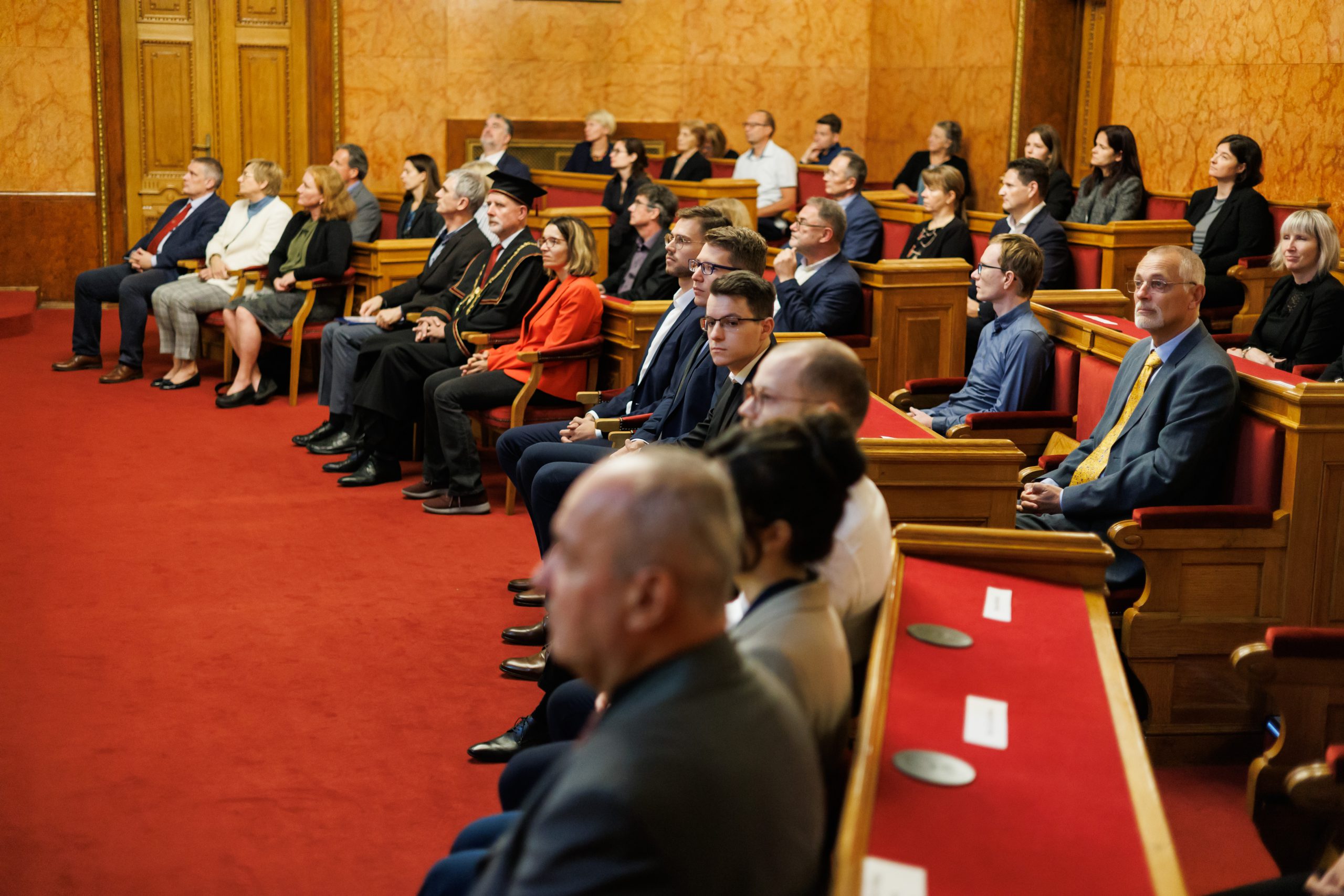 This year's prizes for the best scientific publications were awarded to:
Jakob Božič for scientific work Mixed supervision for surface-defect detection: From weakly to fully supervised learning (mentor prof. dr. Danijel Skočaj).
Miha Papič for scientific work Topological liquid crystal superstructures as structured light lasers (mentor doc. dr. Matjaž Humar).
Peter Šujica for scientific work Understanding the crime of negligent omission – old criminal law dilemmas in the face of new AI problems (mentor prof. dr. Damjan Korošec).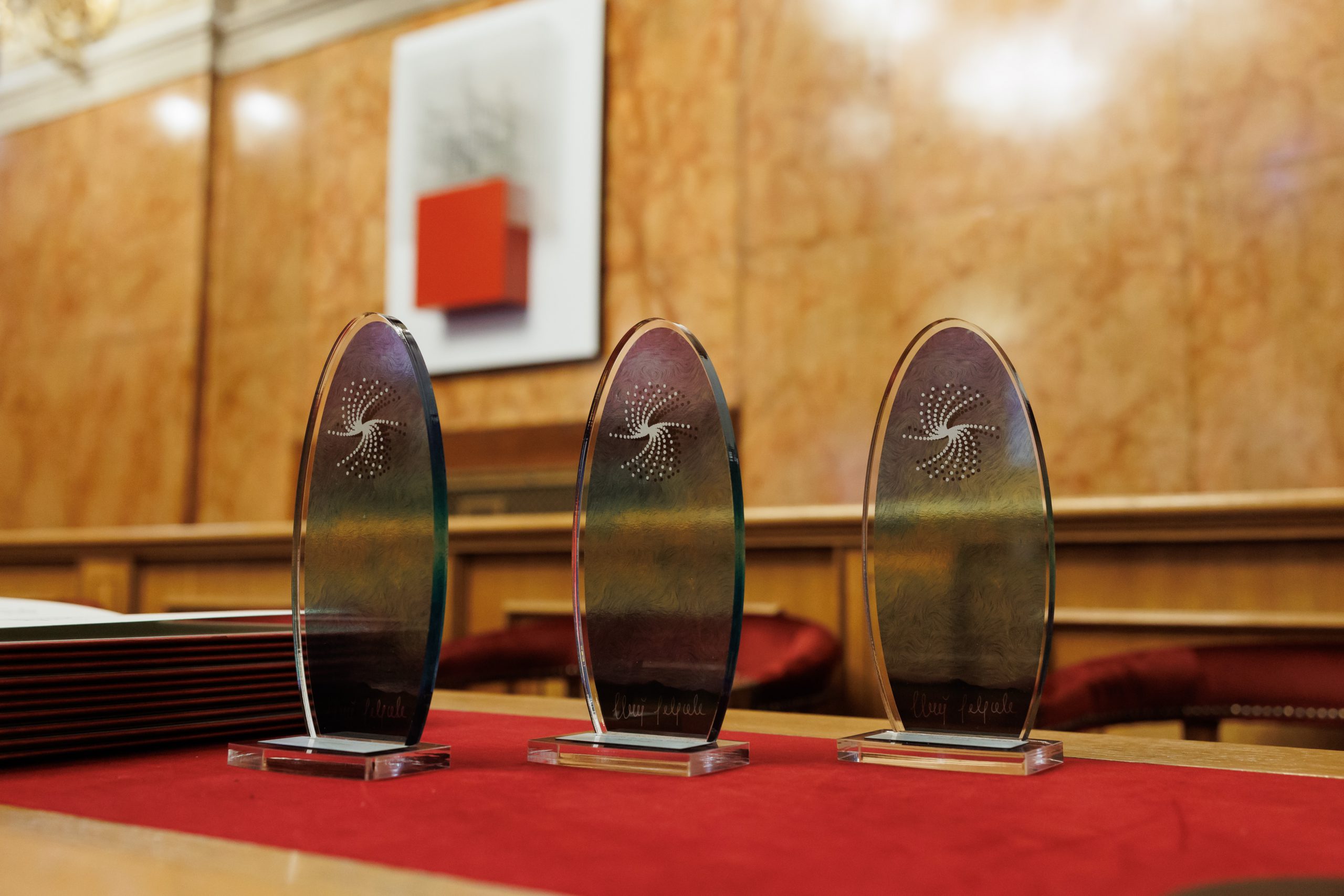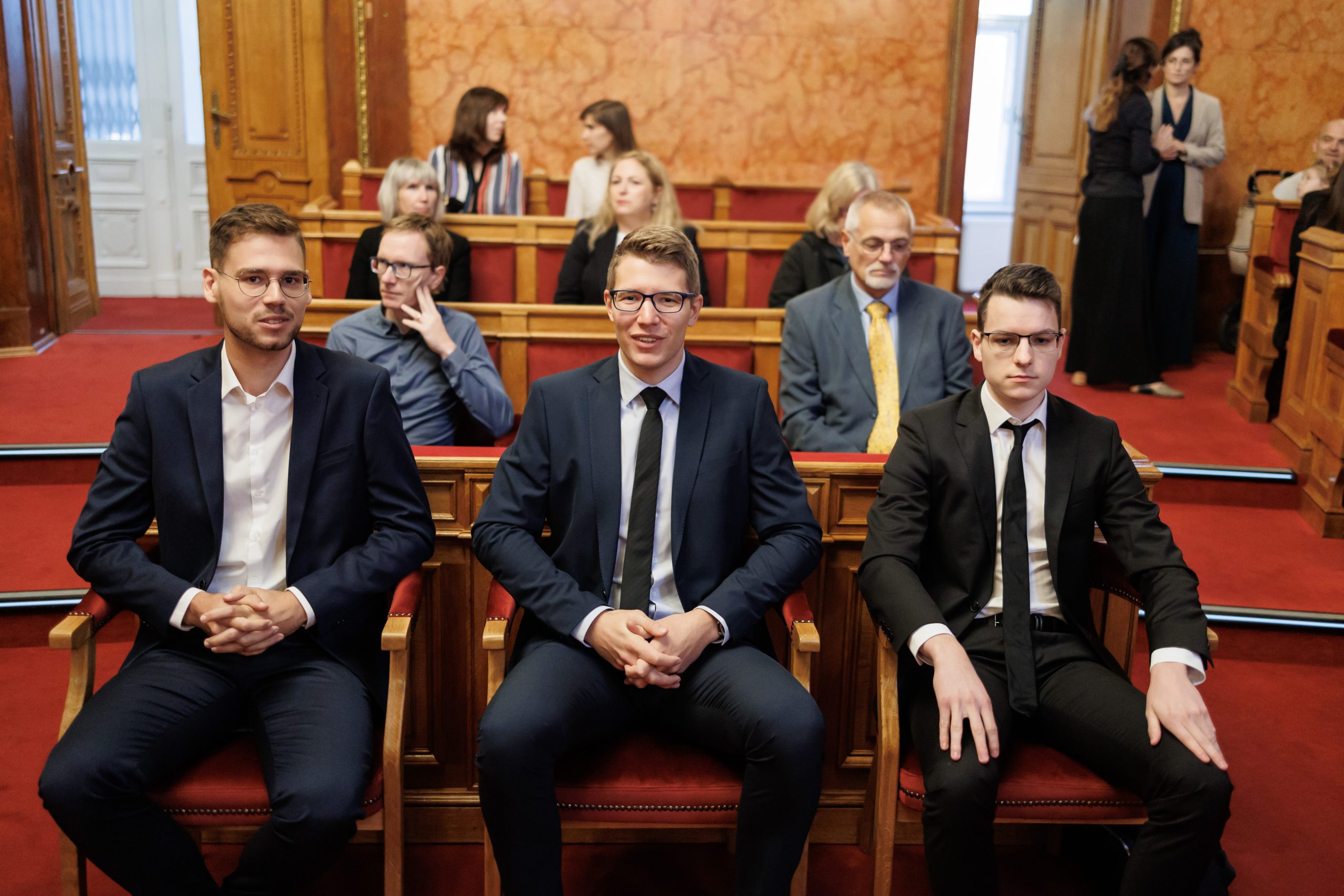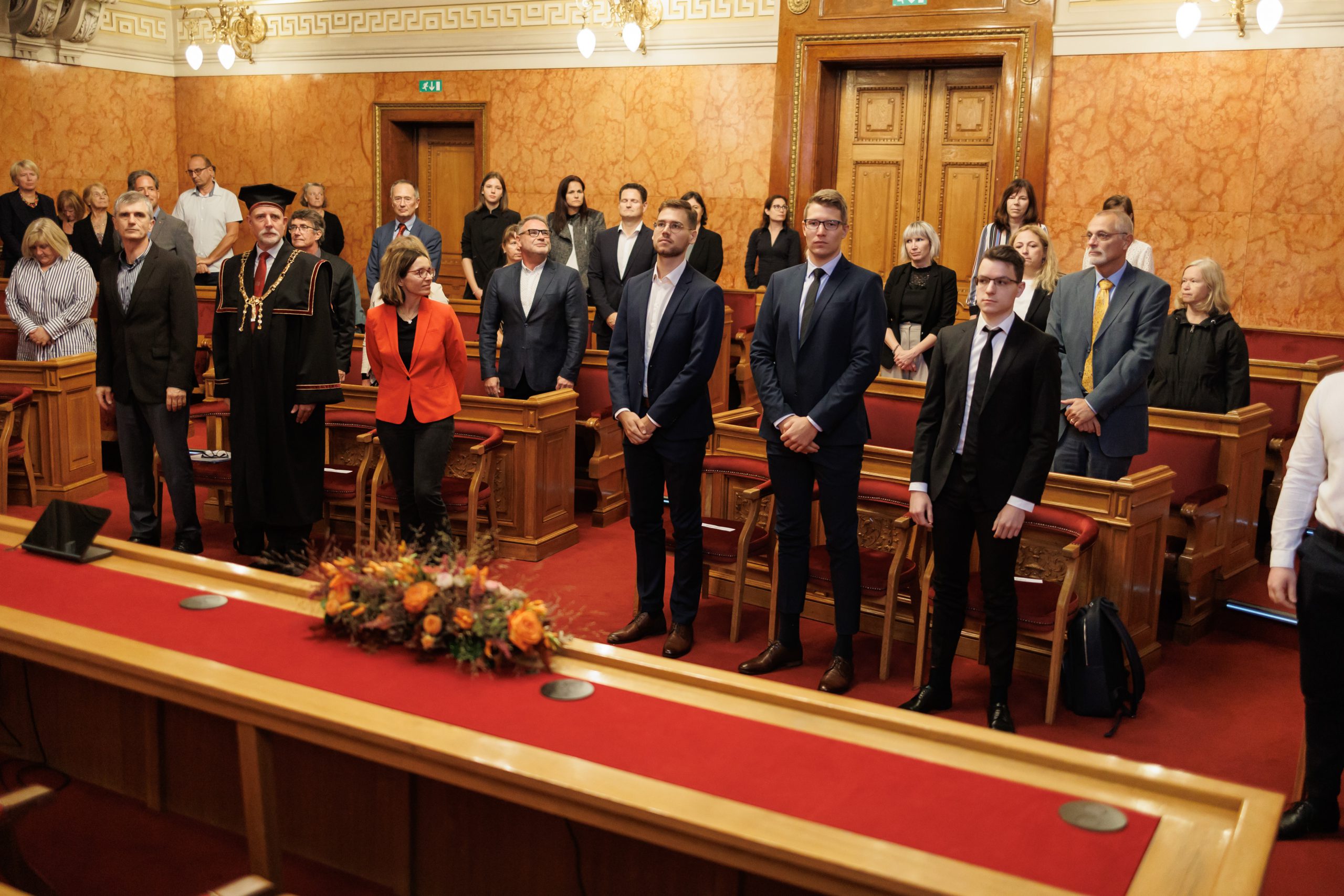 In addition, three commendations were awarded for scientific publications. One to Tina Cimperman for the scientific work Gene Electrotransfer into Mammalian Cells Using Commercial Cell Culture Inserts with Porous Substrate (mentorica doc. dr. Lea Rems), one to Jana Otoničar for the scientific work A method for targeting a specified segment of DNA to a bacterial microorganelle (mentor izr. prof. dr. Matej Butala) in and one to Žiga Trojera for the scientific work Trans2k: Unlocking the Power of Deep Models for Transparent Object Tracking (mentor prof. dr. Matej Kristan).
ASEF sincerely congratulates the young awardees and their mentors for their excellent research work and high-profile scientific publication.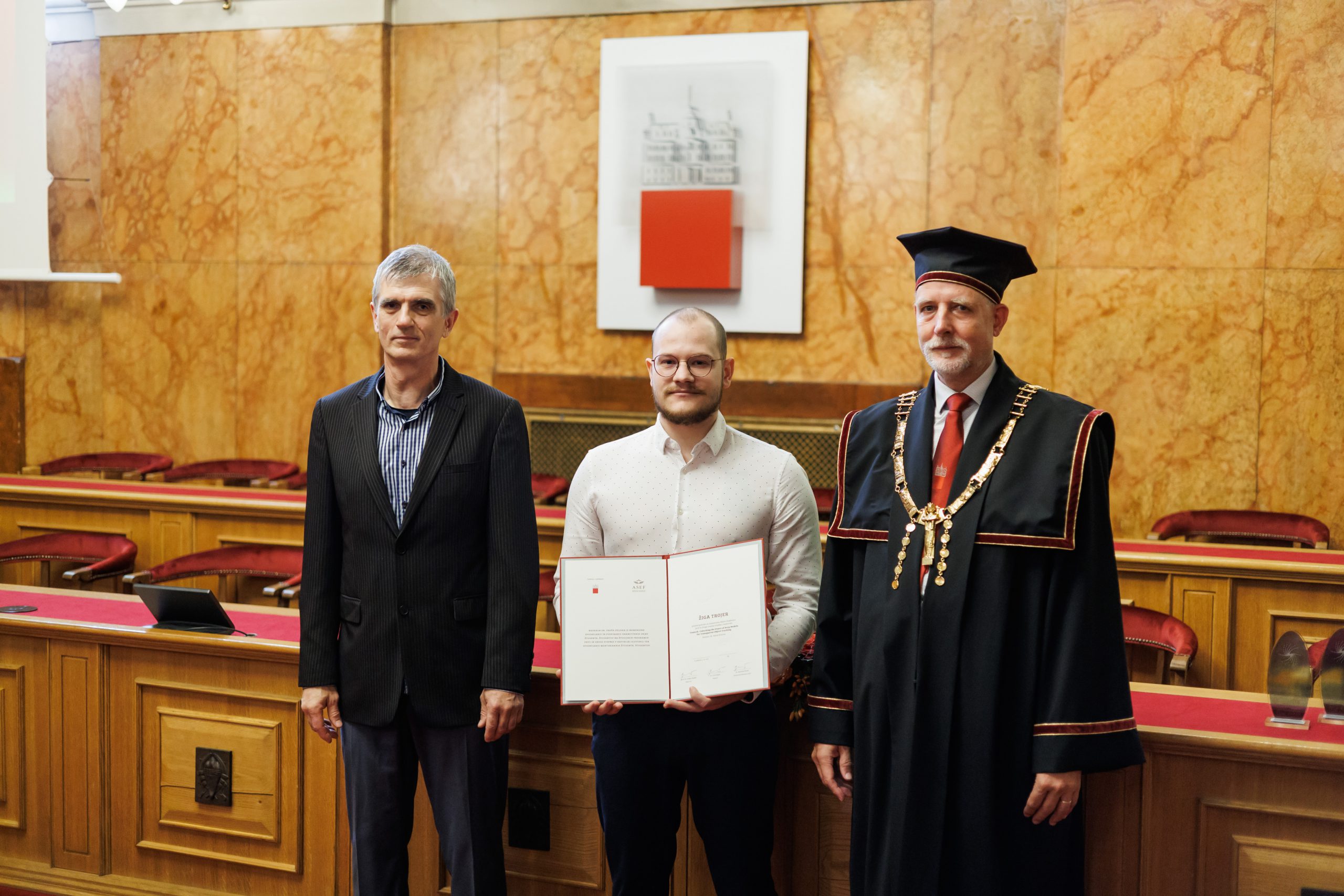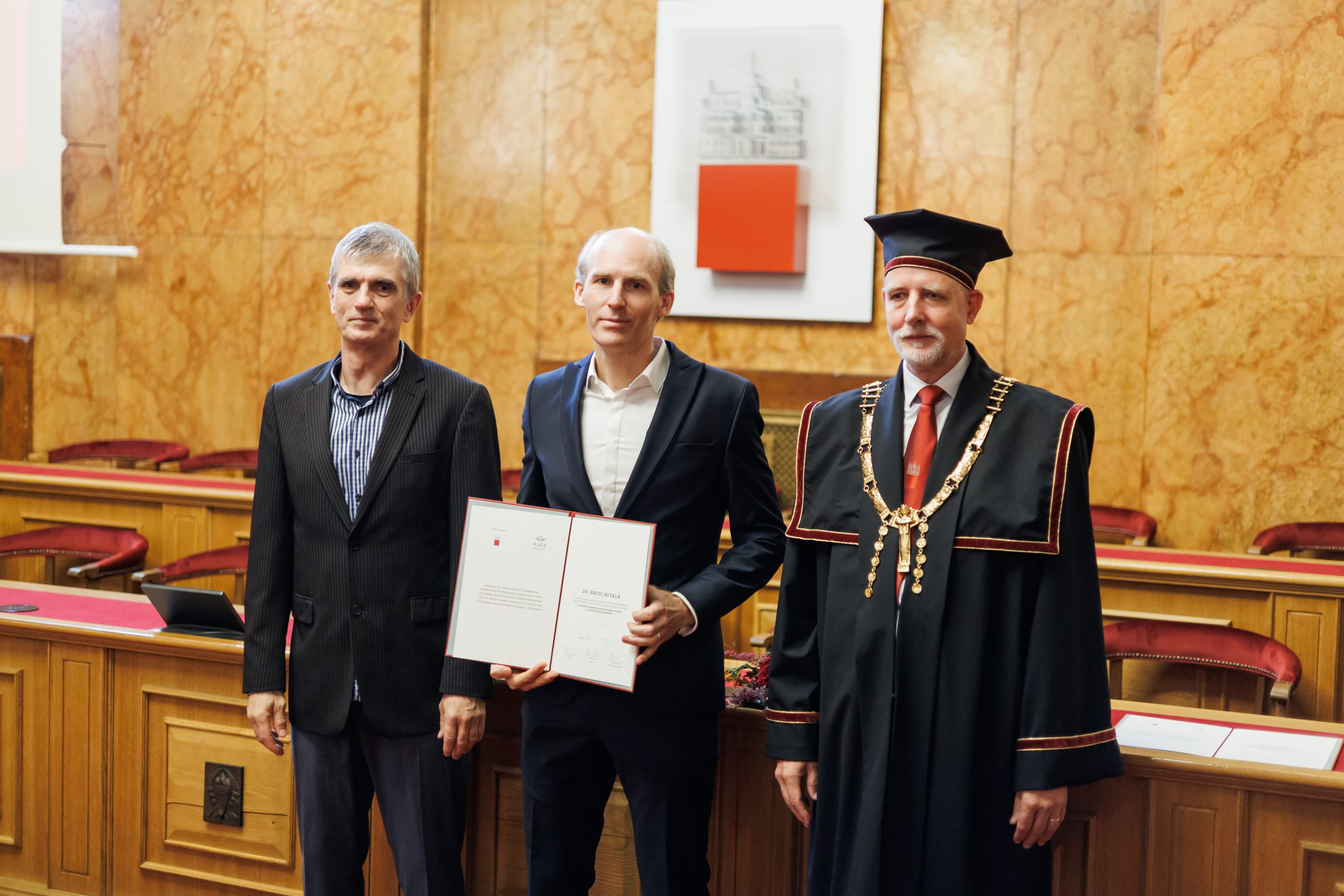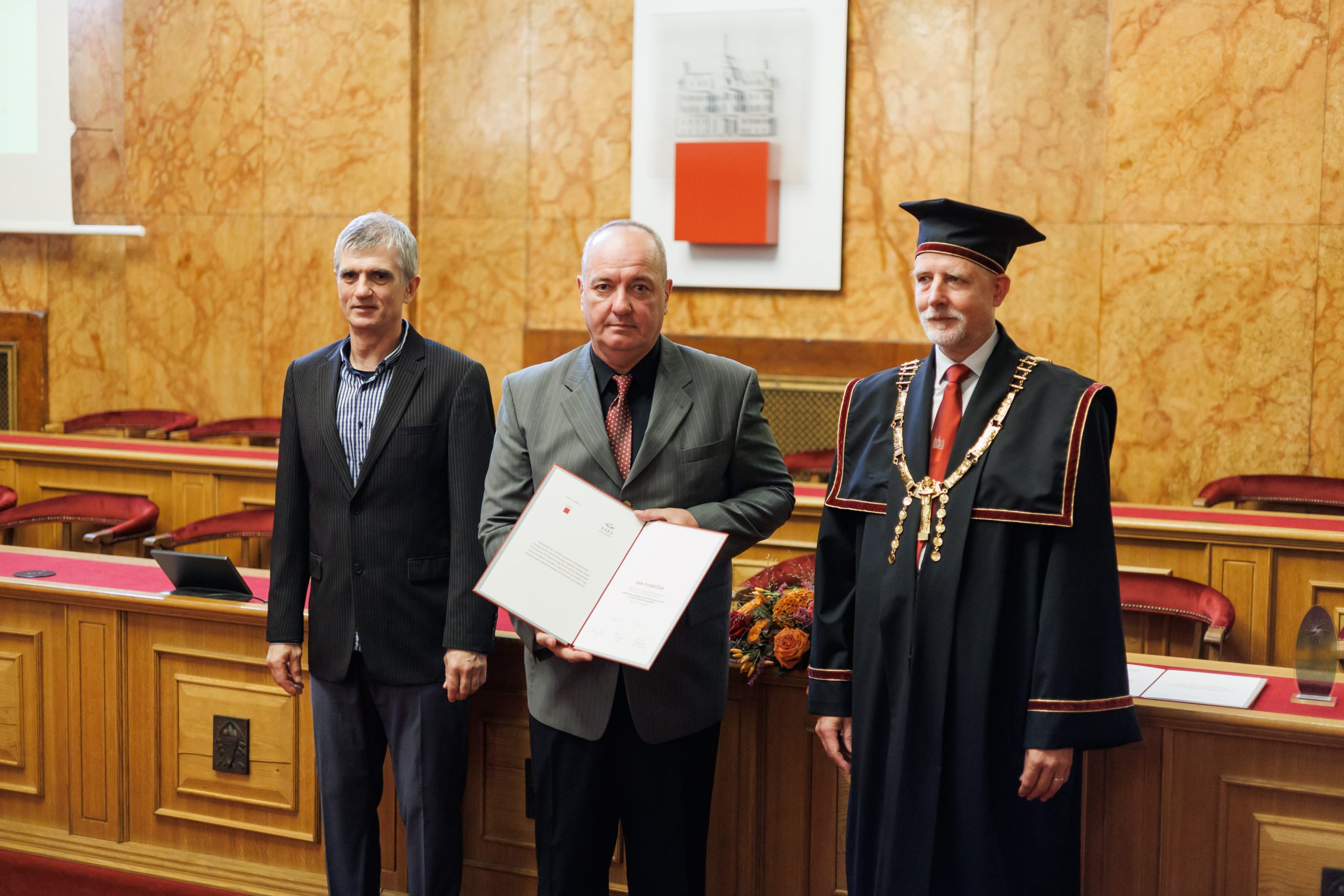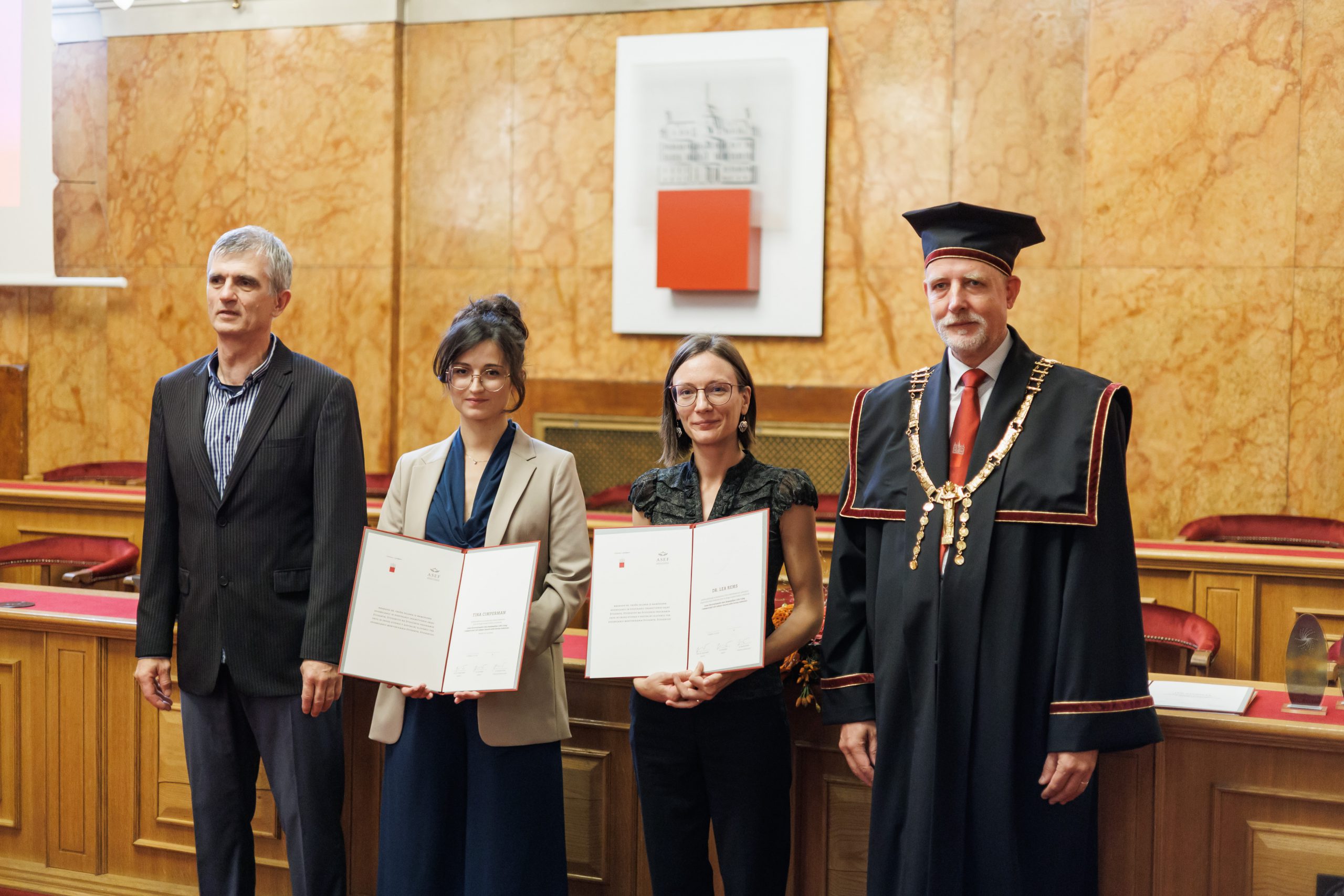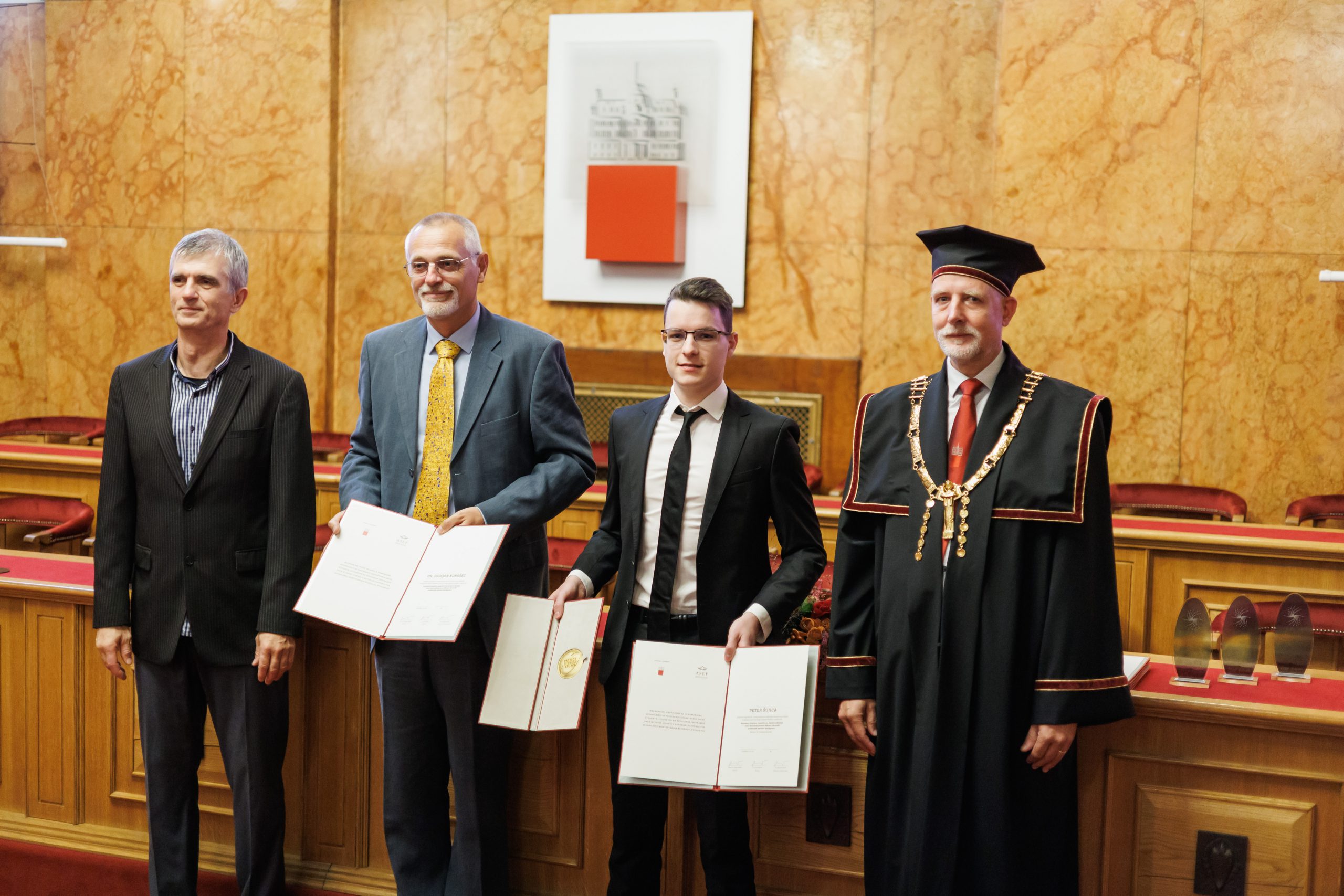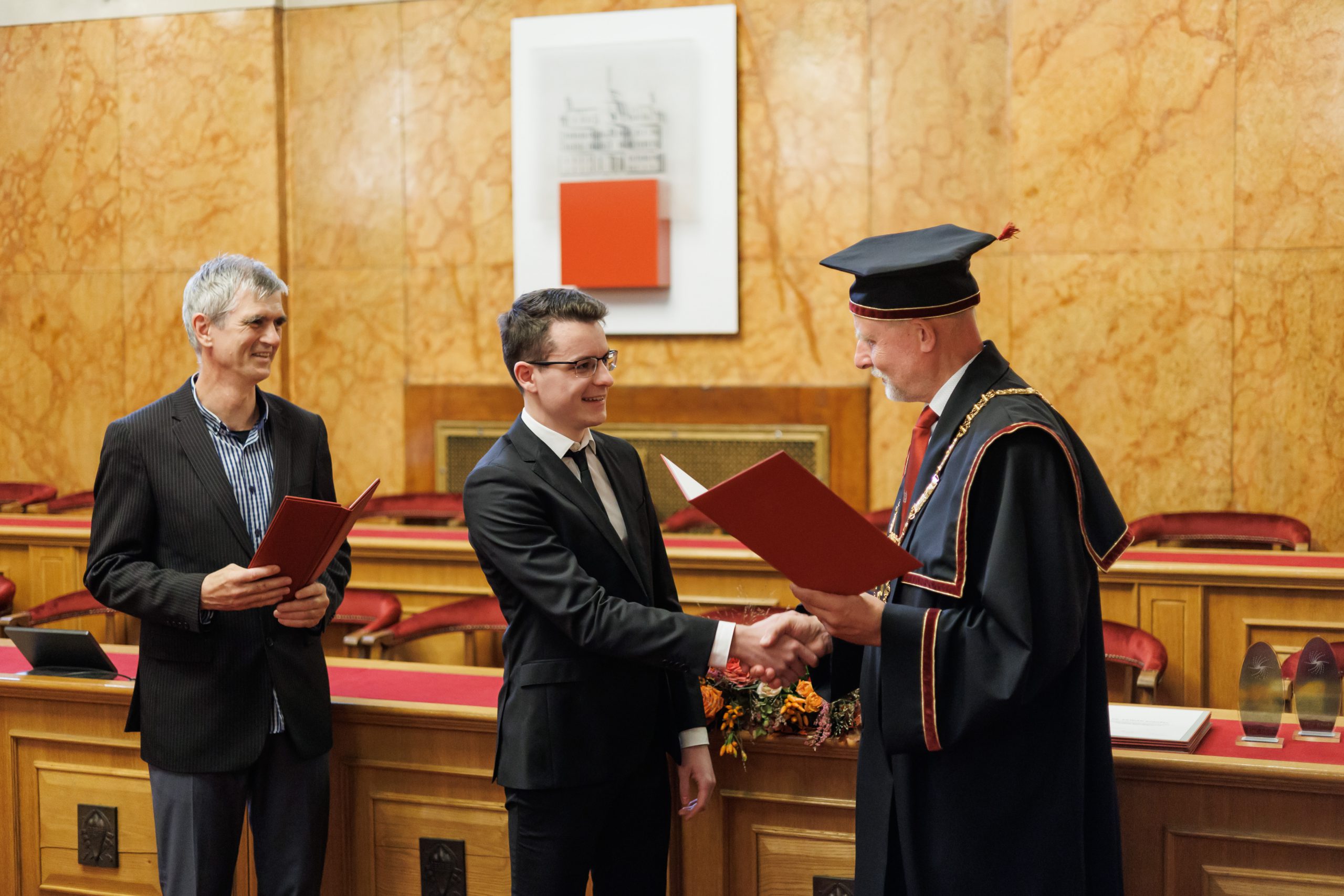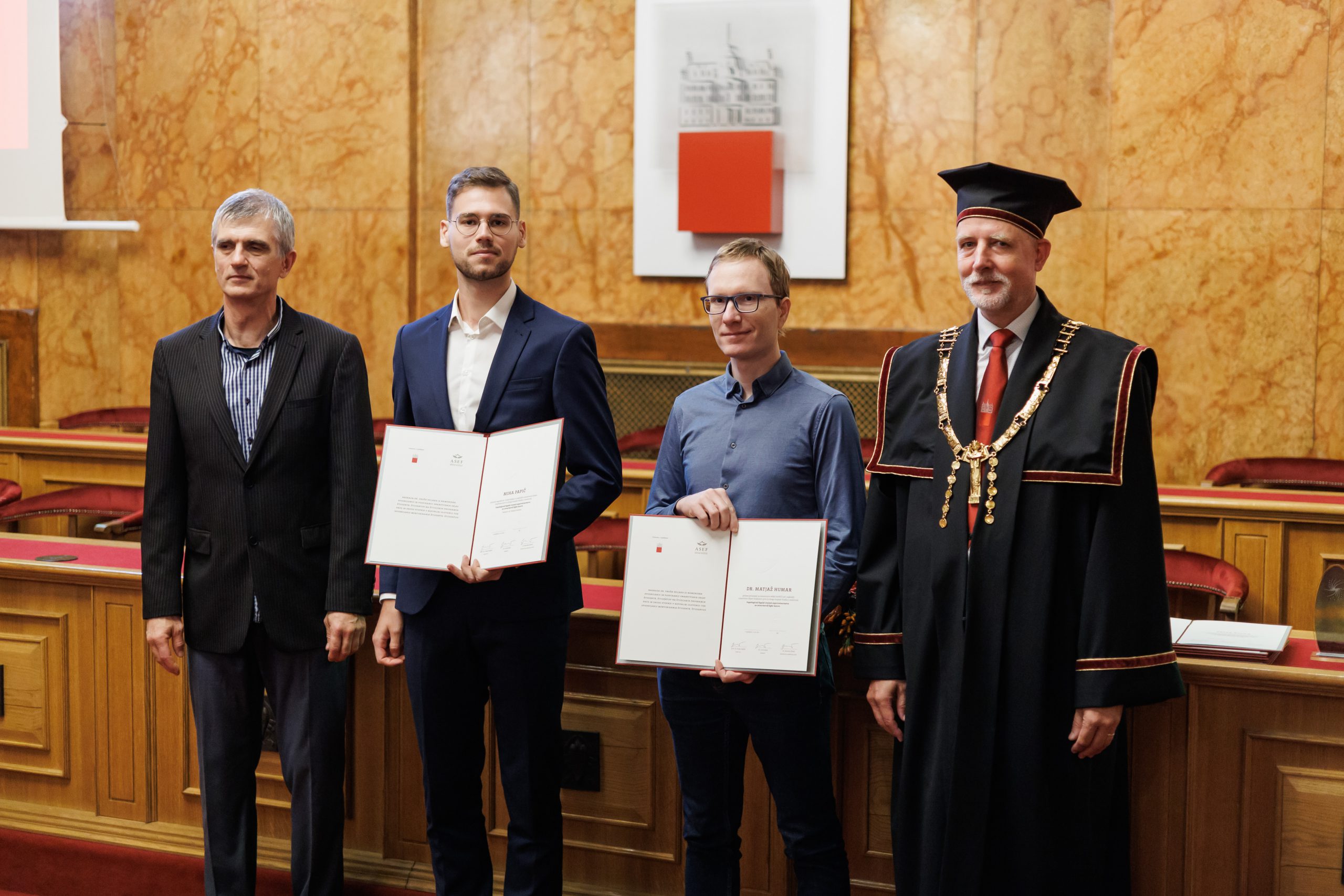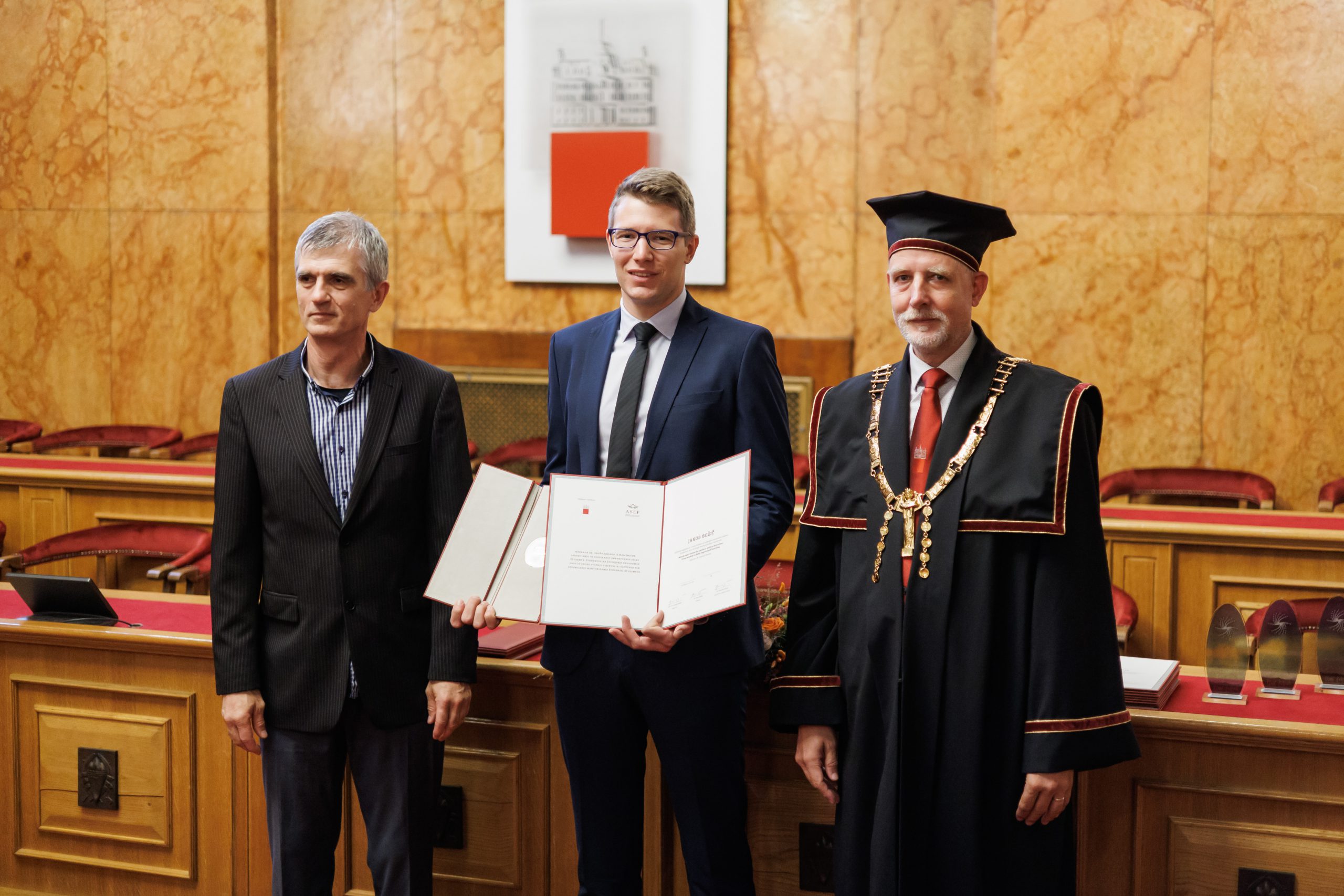 Dr. Uroš Seljak, professor at the University of California, Berkeley, ASEF mentor and alumnus of the University of Ljubljana, received the extremely prestigious Gruber Prize for research in cosmology last year as one of three scientists. It is one of the most prestigious prizes in science, and the winner receives 500,000 US dollars in addition to recognition. With his part of the prize, dr. Seljak established a prize fund for Bachelor and Master students who publish the best scientific article.
Photo: Nebojša Tejić / STA