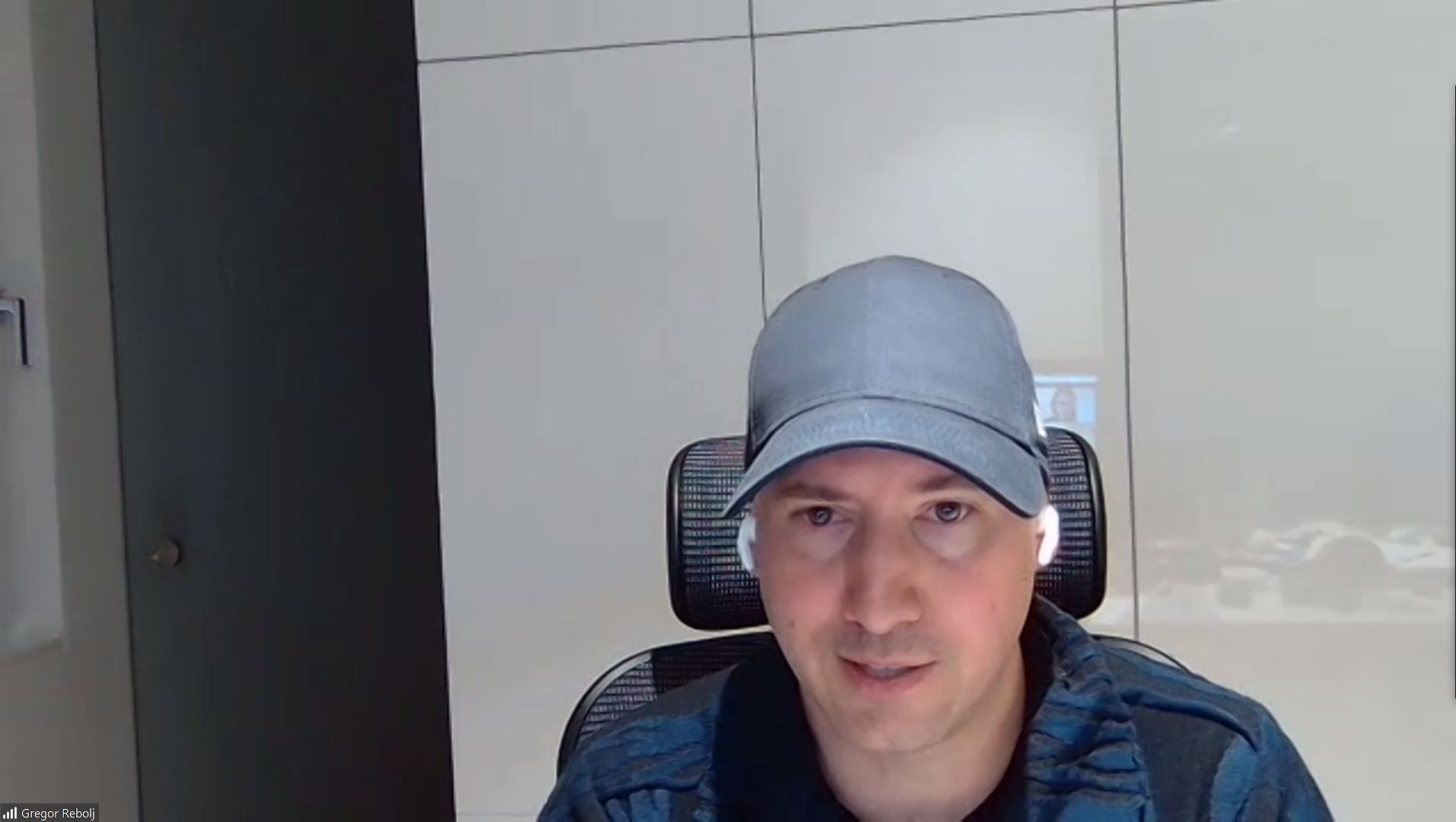 The Path Between Ideas And Goals is Not Always Straightforward
March 03, 2022 | 7:00 pm | Online
On Thursday, March 3, ASEF organized an evening talk with Gregor Rebolj, entrepreneur, business angel and co-founder of the Silicon Gardens Fund. He began his career as a student at the Faculty of Computer and Information Science, University of Ljubljana, then held engineering positions and soon after landed in leadership positions. He told the audience that from the very beginning he looked at the challenges multidimensionally and not only from an engineering perspective. On the other hand, his technological background came in very handy even later, when he began to look at work and development holistically from the perspective of an architect.
Guest's first company Klika d.o.o. has grown relatively quickly into a company with hundreds of employees. Commenting on this, he emphasized that when searching for new talents, he never focused only on formal education, but above all on everything else in which areas the young individual or the individual is still active and how he differs from others. Above all, the candidate must have a passion for the job.
In a conversation with the moderator of the ASEF Junior Fellow 2021 Generation, Lars Cundič, Gregor Rebolj presented in detail how his entrepreneurial path went, which transitions it led to and which important breakthroughs he identified on the path to success. It was particularly interesting to describe the transition from programming to a greater focus on company organization and sales, which, according to his indicators, was a key driver of growth.
Guest of ASEF Story encouraged young ASEF Fellows to keep in mind what it will mean for their own development when looking for a job. He emphasized the importance of involvement and action within an established team that has activities in an international environment where they will be able to learn a lot and later apply this knowledge to the potential establishment of their company.