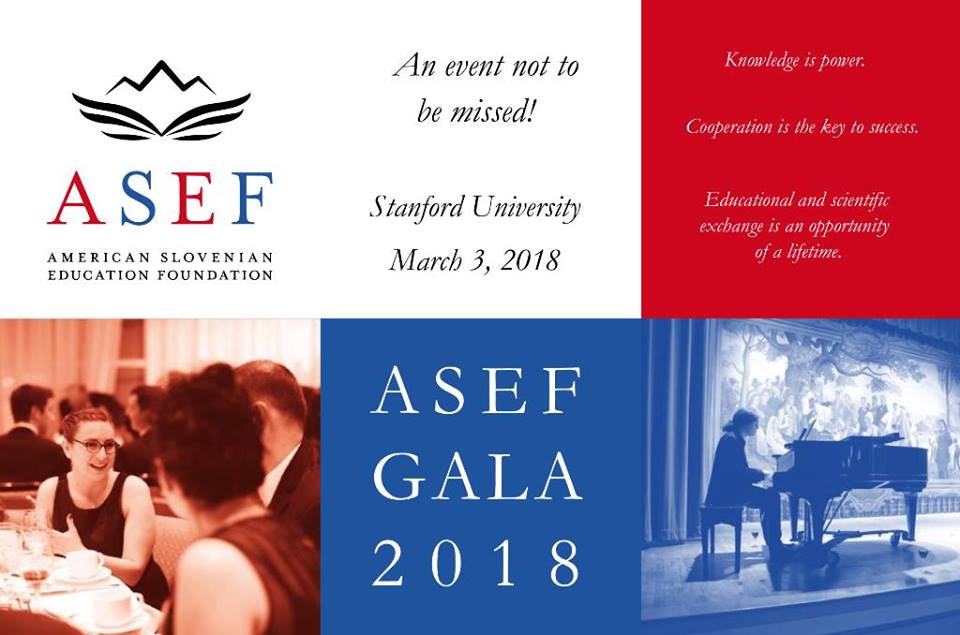 2018 ASEF Gala Announcement
The American-Slovenian Education Foundation (ASEF) will organize the annual Gala event on March 3, 2018 at Stanford University in California. This year's extinguished guest will be prof. Dr. Duncan Haldane, Nobel Prize Laureate in Physics.
Prof. Dr. Haldane has a special relationship with Slovenia through his mother Ljudmila Renko, who was from Carinthia. During World War II, she was a medical student and worked at the Yugoslav War Hospital in Klagenfurt. There she met her husband, who was a doctor in the British Army and was stationed on the border between Yugoslavia and Austria.
Among the participants will be Slovenian singers and musicians from the Thornton School of Music at the University of Southern California, who received scholarships from the Kerže family. The Kerže family was extremely proud of their Slovenian origins and established two foundations that offered Slovenian students the opportunity for education and training at the prestigious USC Thornton School of Music.
To register and for more details, visit the ASEF website: http://www.asef.net/gala/