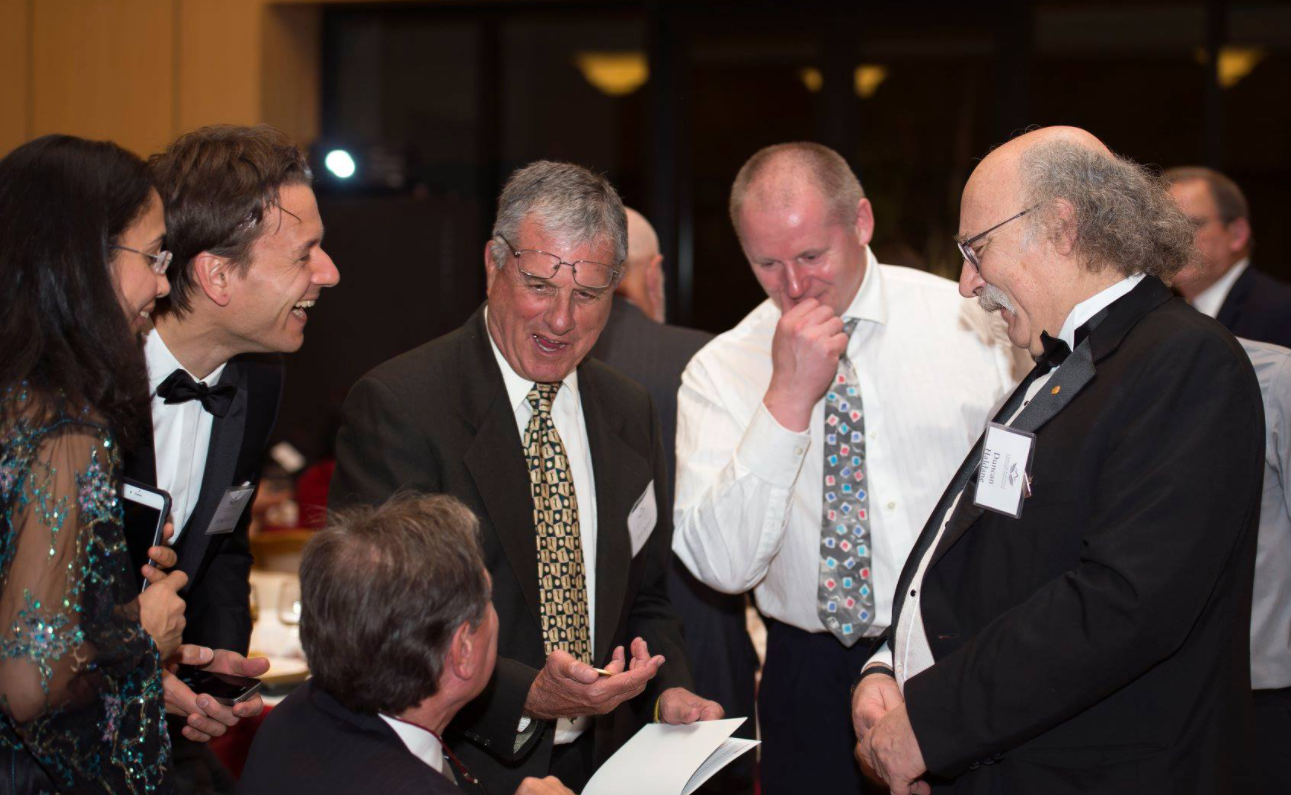 2018 ASEF Gala in US
March 04, 2018 | 6:00 pm | Stanford University (California)
The 5th Annual ASEF Gala took place on March 3, 2018 at the University of Stanford in California. Nobel Prize Laureate Prof. Duncan Haldane received the ASEF Lifetime Achievement Award.
In 2016 Prof. Dr. Duncan Haldane became the first Slovenian in history to receive the Nobel Prize for Physics. He is the Eugene Higgins Professor of Physics at Princeton University, where his research focuses on topological states of quantum condensed matter, such as topological insulators. Prof. Dr. Haldane has a special relation to Slovenia through his mother Ljudmila Renko, who was from Koroška. During the second world war Ljudmila Renko was a medicine student working in a Yugoslavian army hospital in Celovec (Klagenfurt), where she met her husband, who was a doctor in the British army stationed in Yugoslavia/Austria border.
Over 100 guests, among them scholars, researchers, educators and artists, from all over the globe, from Argentina to Hong Kong, came to celebrate their shared origin, create new connections, and recognize the lifetime achievement of Prof. Haldane. The evening featured welcome addresses by President of Slovenia Borut Pahor as well as the Minister for Slovenians abroad Gorazd Žmavc, who emphasized the importance of creating connections and exchange between Slovenians all over the world.
The guests were entertained by outstanding musical performances by cellist Klara Krklec and sopranists Iris Bečaj and Irena Preda, who are Kerže Family fellows at the Thornton School of Music, University of Southern California.