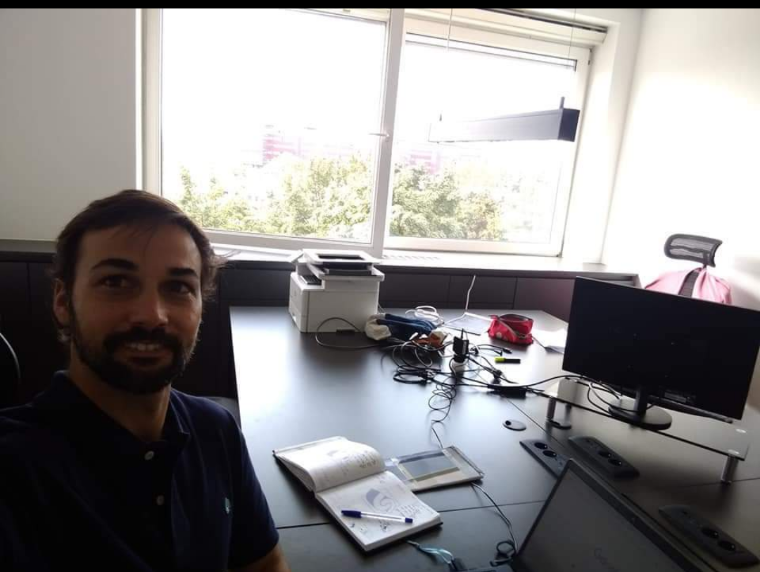 The 2021 ASEF Fellow Agustin Stellatelli's Visit to Slovenia
The 2021 ASEF Fellow Agustin Stellatelli has already completed his visit to Slovenia. Not only the personal expectations he had on his project were met, but also the knowledge of the Slovenian culture he already had because of the Argentine-Slovene community at Buenos Aires, grew a lot.
Regarding his project, Agustin worked with his mentor – lawyer Nejc Novak, LL.M. – to develop an App to help entrepreneurs tackle problems in hiring employees.
The Labor App – still in development – is meant to build an employment contract tailored to the client's needs and without the intervention of a lawyer. The main objective is to make the process of hiring easier, so entrepreneurs can dedicate more time to their projects and ideas for their businesses instead of getting stacked in employment issues.
During his stay in the country, Agustin had the opportunity to go to the law firm almost every day, work side by side with the members of the law firm Nlaw, and share lunches and even sports activities with them, for example, a team building at Mirna Gora in the Dolenjska region.
Apart from his project, Agustin traveled all around Slovenia, having excellent experiences, among others, climbing the legendary Mount Triglav!
The research visit was made possible by ASEF and supported by Urad Vlade RS za Slovence v zamejstvu in po svetu.