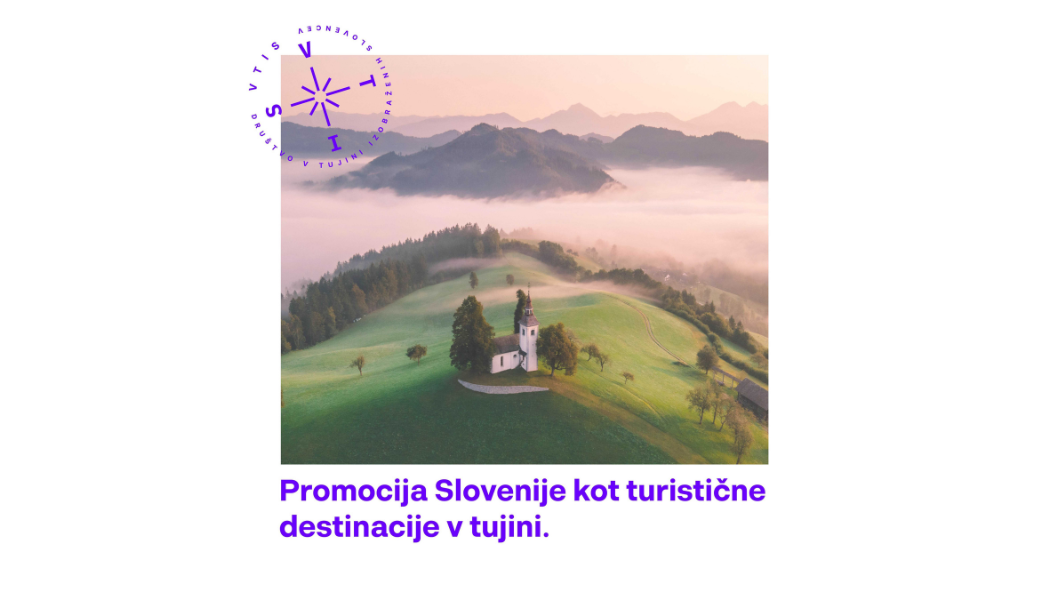 Survey for Slovenians Living Abroad
The team of the VTIS Association invites all Slovenians living abroad to fill out their survey on the habits of promoting Slovenia abroad. The association is preparing an article in which they will present Slovenians abroad as promoters of their homeland, who have excellent suggestions for visiting various places in Slovenia.
You will only need 3 minutes to complete the survey, which is in slovenian.
VTIS thanks you for your cooperation!