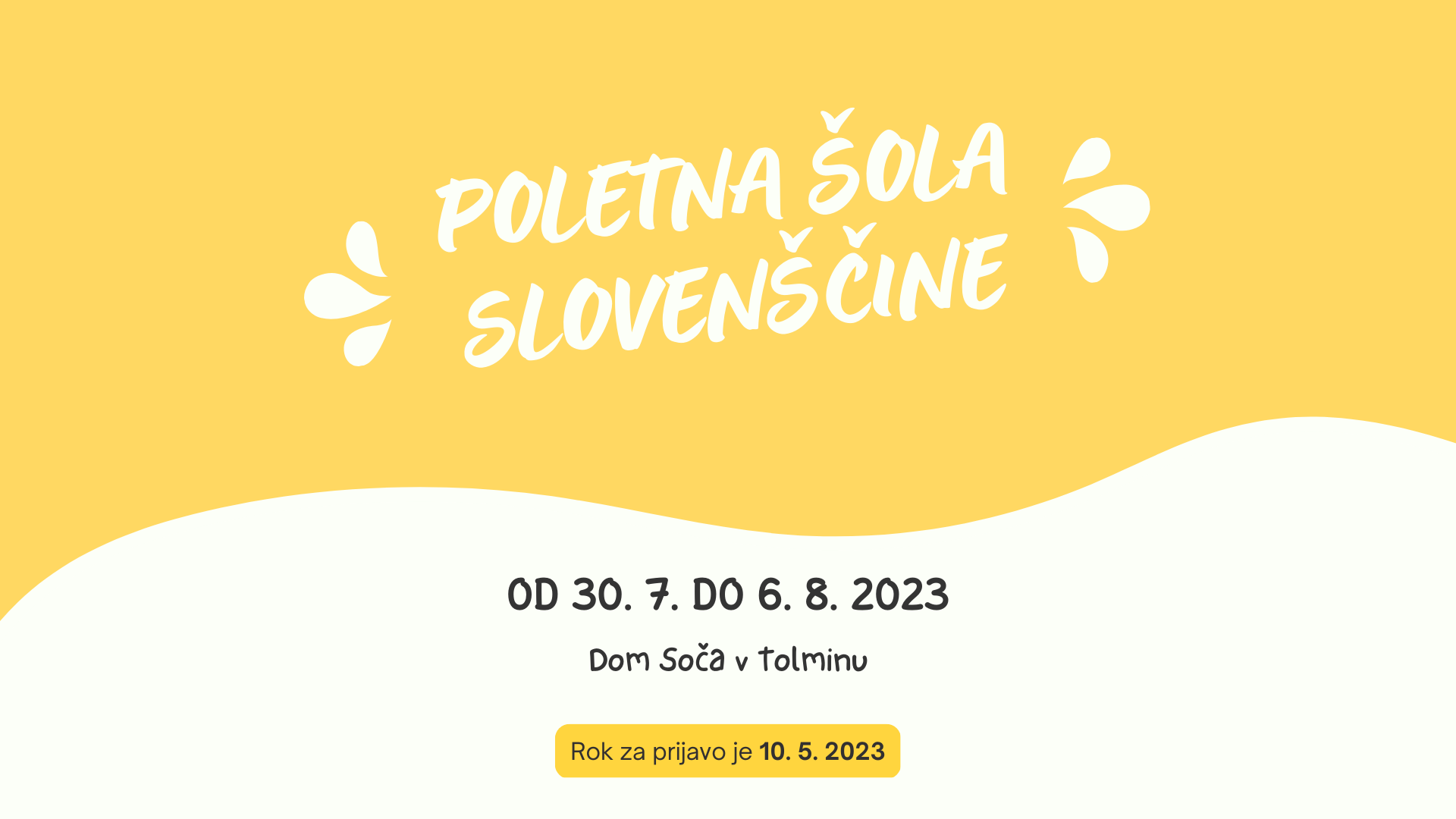 Summer school of Slovene language for children 
The Center for Extracurricular Activities and the National Education Institute is organizing a Summer school of Slovene language, will take place between July 30 and August 6, 2023 in Tolmin.The children aged 10 to 14 with Slovenian origin from abroad are invited to apply. 
In the mornings, children learn Slovenian language in different groups, and in the afternoons, they take part in various activities, connect with each other and get to know the characteristics of Slovenia and its regions.
The application deadline is May 10, 2023. Learn more here. 
The sponsor of the summer school is the Ministry of Education of the Republic of Slovenia.