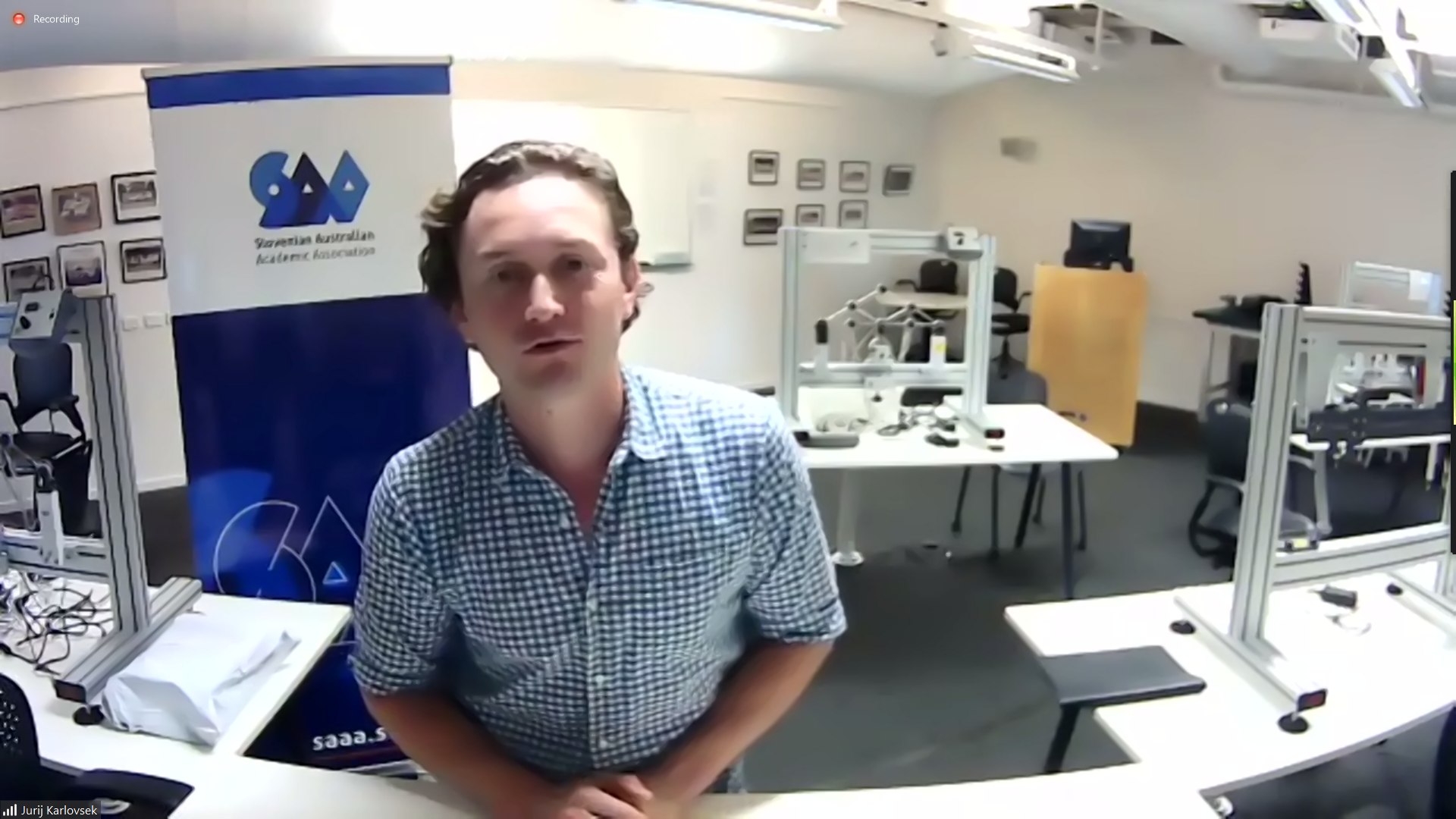 Special ASEF Panel at The 5th SAAA Conference
November 19, 2021 | 12:00 pm | Online
Congratulations to Slovenian Australian Academic Association (SAAA) and co-organizers on organizing an excellent conference focused on knowledge exchange between Slovenia and Australia with exceptional keynotes!
As part of the 5th SAAA conference, at the special ASEF Panel, ASEF Professor Prof. Boštjan Kobe (School of Chemistry and Molecular Biosciences, UQ) and ASEF Junior Fellows related to Australia and Slovenia participated – Špela Knez, Tadej Krivec, Tjaša Šavorič, Luka Kropivnik, and Tine Šteger.
A special mention should be made of the talk given by ASEF Junior Fellow Ren Gregorčič (Australian National University, Australia; New University, Slovenia) on his interesting project on transforming objects into sound.
The panel was moderated by ASEF Professor Dr. Jurij Karlovšek (School of Civil Engineering, UQ).