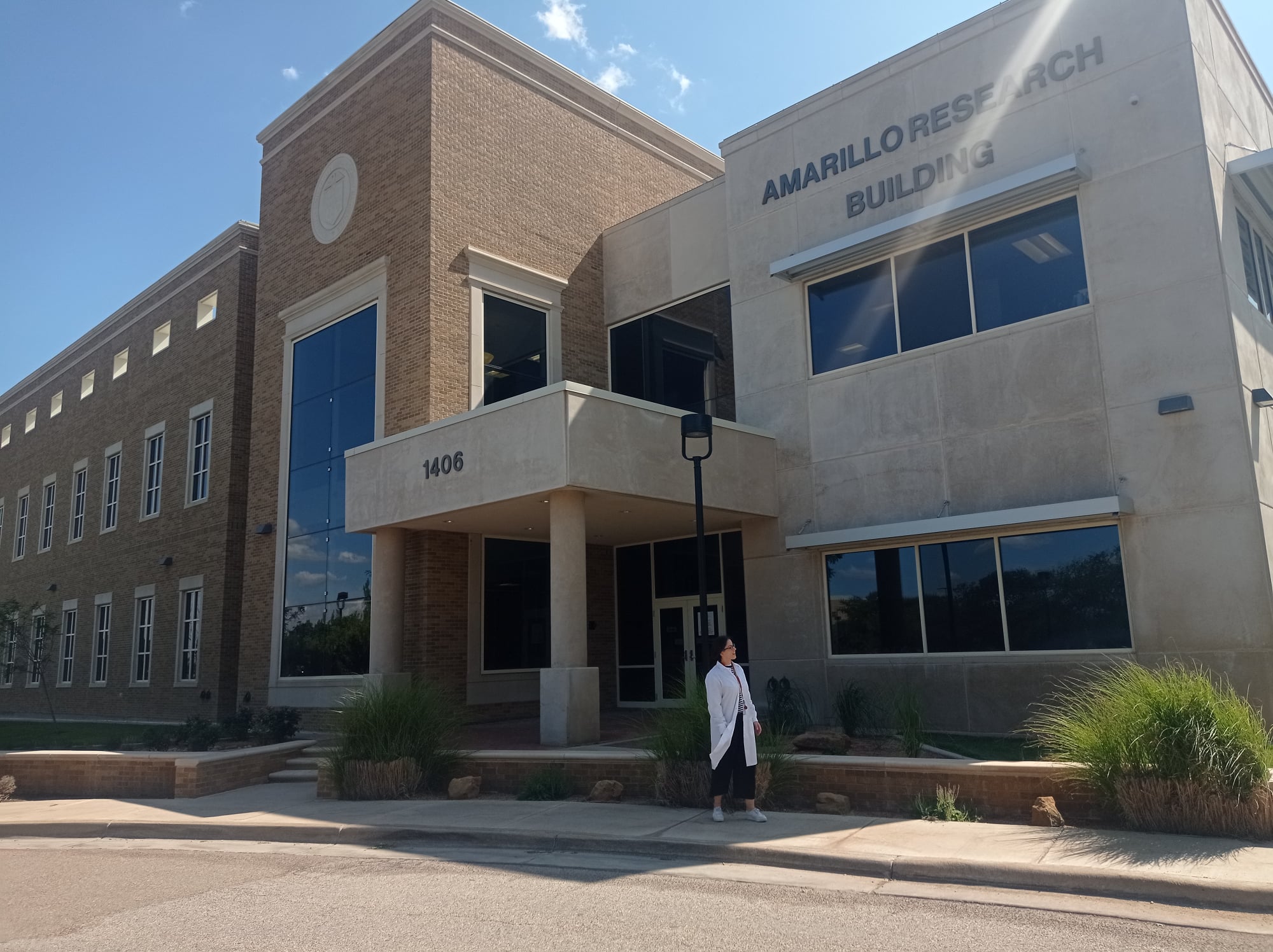 Sara Uhan Started Her 10-week Research Project in Texas
The 2021 ASEF Junior Fellow from Slovenia, Sara Uhan, MSc, has recently started her 10-week research project under the mentorship of Klementina Fon Tacer, DVM, PhD at Texas Tech University. Her study area is focused on metabolic flexibility of pancreatic cancer cells and the role of MAGE-A cancer antigen proteins in response to cellular stress. Here are her thoughts on the experience so far:
"Upon embarking on a plane headed towards Amarillo, Texas, I felt the things a person usually feels before entering a new and unknown environment – excitement, fear, curiosity, uncertainty and anticipation. Seven weeks into my research visit I feel gratitude, motivation, and inspiration. I feel privileged to be able to work under the mentorship of Klementina Fon Tacer, DVM, PhD, who has been nothing but supportive and welcoming from the beginning. Besides offering mentorship through hands-on research work on my project, her management style is oriented towards career development and personal advancement. She encourages me to work on my soft skills, critical thinking, and perseverance, which are qualities of immense importance for a fruitful career in science. In addition, the atmosphere at Texas Tech Health Sciences Center and Texas Tech School of Veterinary Medicine is collaborative and encouraging, which provides countless opportunities for interesting multi-disciplinary discussions with researchers from diverse fields.
Not only is my research visit advancing my academic development and enhancing my methodological knowledge, but I also met people that made my time in Amarillo unforgettable and made friendships that will last a lifetime. While the Texan culture and landscape differs from Slovenian in many respects, the friendly and charming community reminds me of my home country. I am extremely grateful to both my mentor as well as ASEF for enabling this research visit, which helped me grow as a scientist and provided many exciting opportunities for future collaborations."