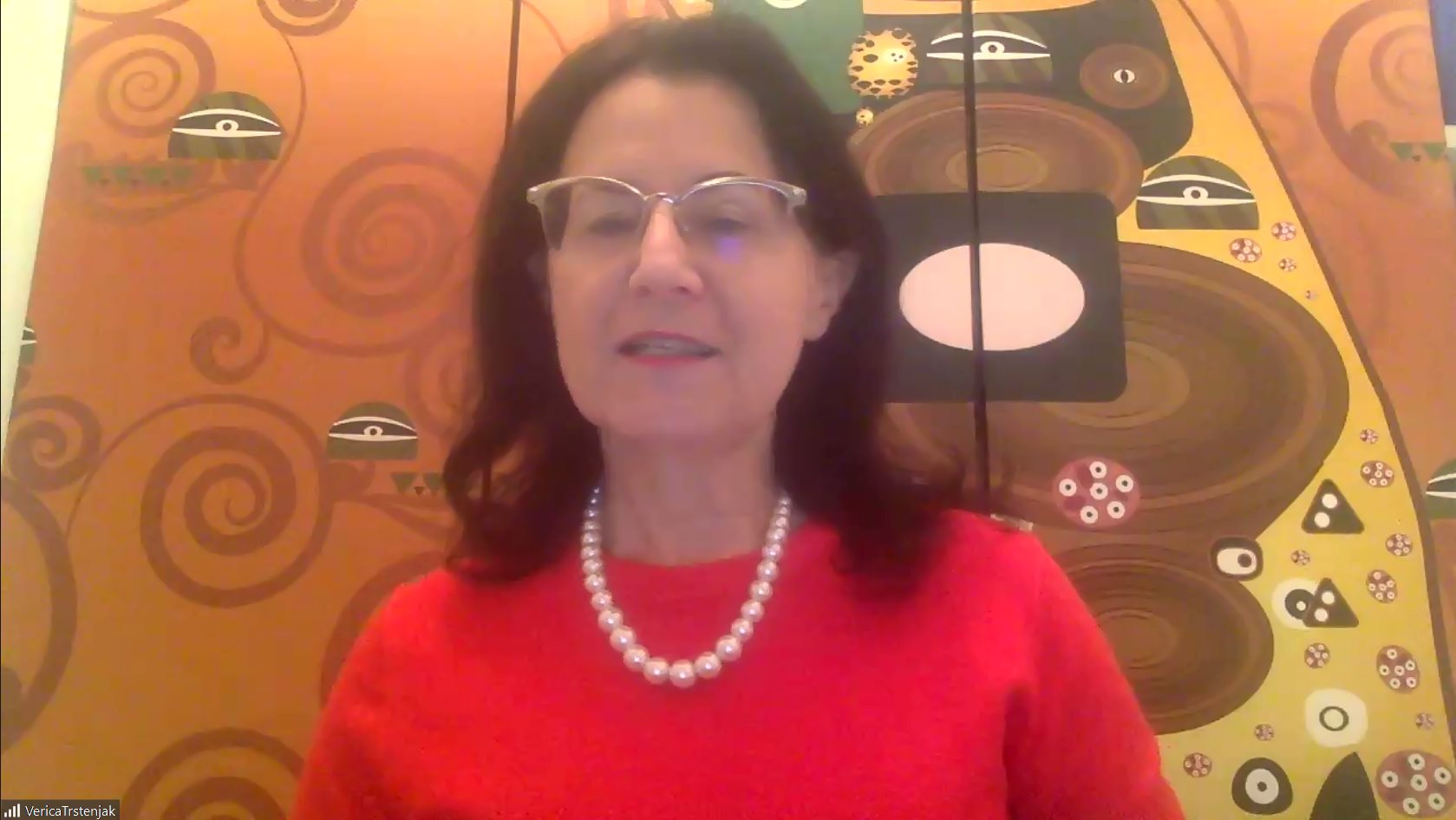 Restriction of Fundamental Human Rights During a Pandemic
December 04, 2020 | 6:00 pm | Online
Dr. Verica Trstenjak, Professor of European Law at Sigmund Freud University of Vienna, LLM program at the University of Vienna and the University of Ljubljana, spoke at the Speaker Series lecture about the restriction of fundamental human rights during a pandemic from the point of view of EU law.
In a popular science lecture, she covered the basics of EU law, the fundamental rights that fall within this field, and presented examples at European level where the health of European citizens was highlighted. The lecture also presented national lawsuits against pandemic measures in the constitutional courts in Germany, Austria and Slovenia.
In addition to all these measures and lawsuits, dr. Trstenjak invited listeners to remember in particular the Preamble to the EU Charter of Fundamental Rights, which states that the enjoyment of rights is linked to responsibility and duty to fellow human beings, the human community and future generations. She concluded that we only avoid sanctions, but measures must be respected because of a moral sense of responsibility towards fellow human beings and society.
The event was part of our ASEF Speaker Series program and was moderated by Tine Starič, ASEF Fellow 2020.