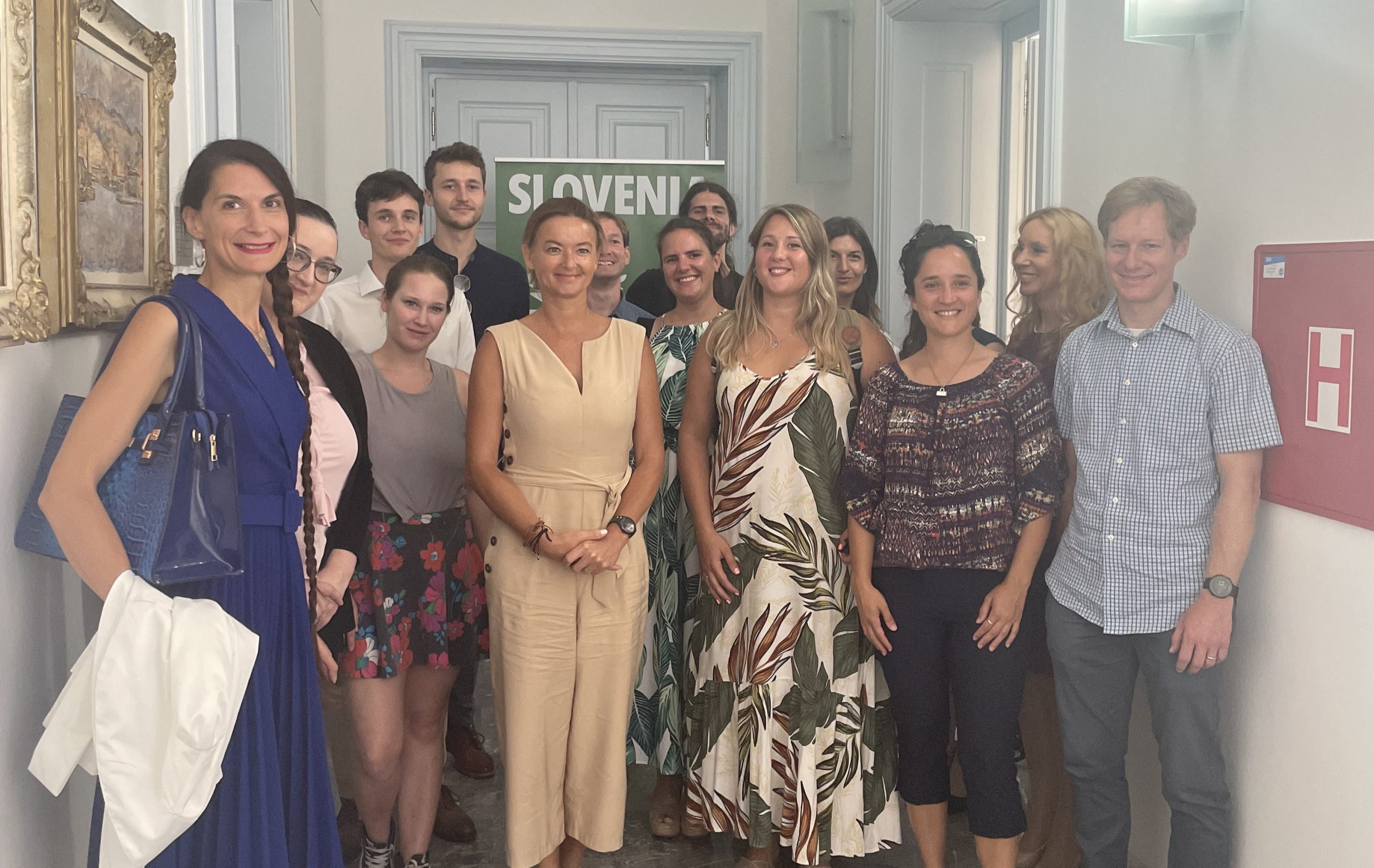 Reception of ASEF Junior Fellows 2023 at the Ministry of Foreign and European Affairs
On Wednesday, August 23, 2023, a ceremonial reception of ASEF Junior Fellows took place at the premises of the Ministry of Foreign Affairs and European Affairs. The host of the event was Minister Tanja Fajon, who warmly welcomed the attending AJF on behalf of the ministry. Representatives from the ministry and collaborators of the ASEF foundation also joined the reception.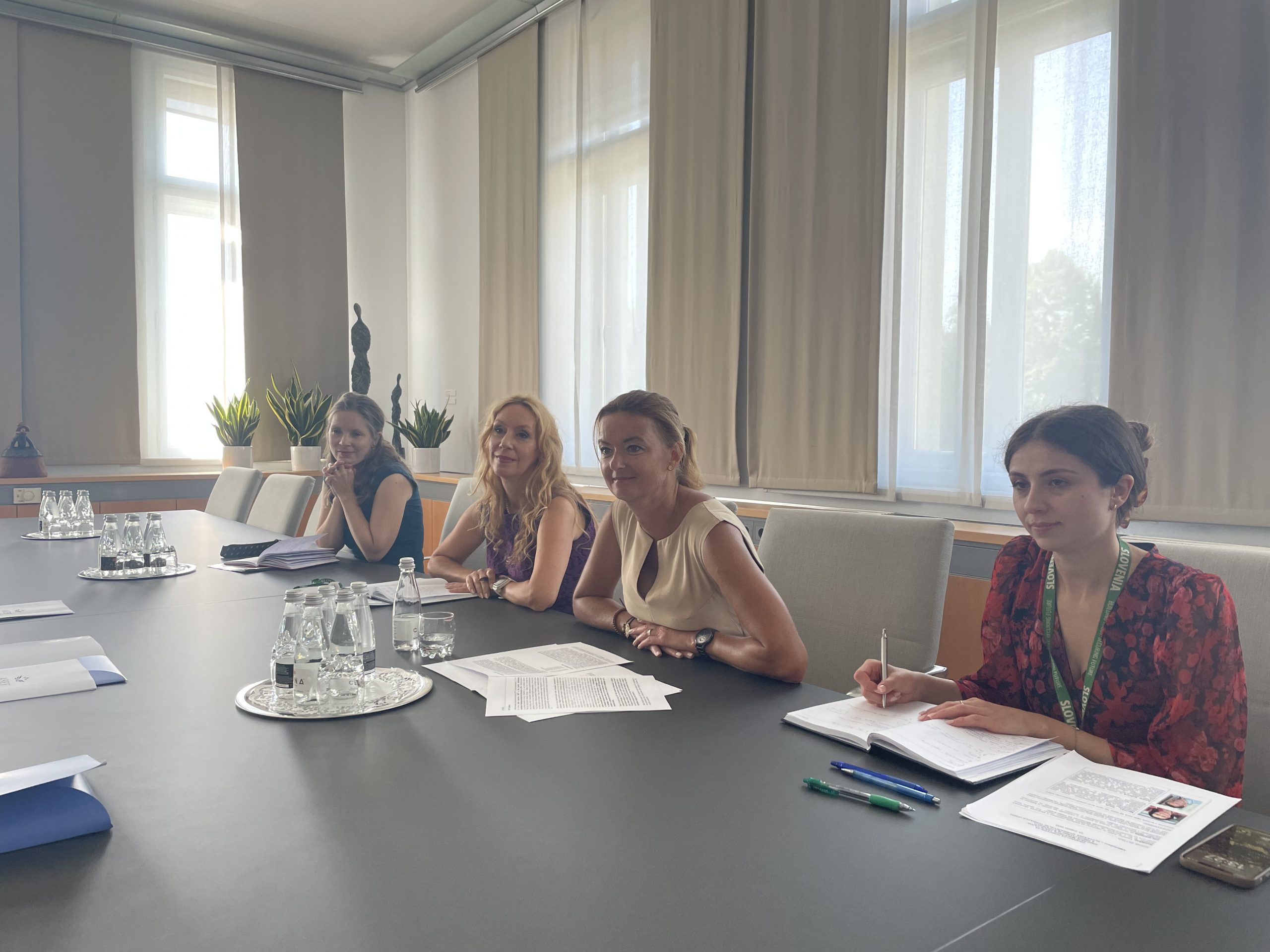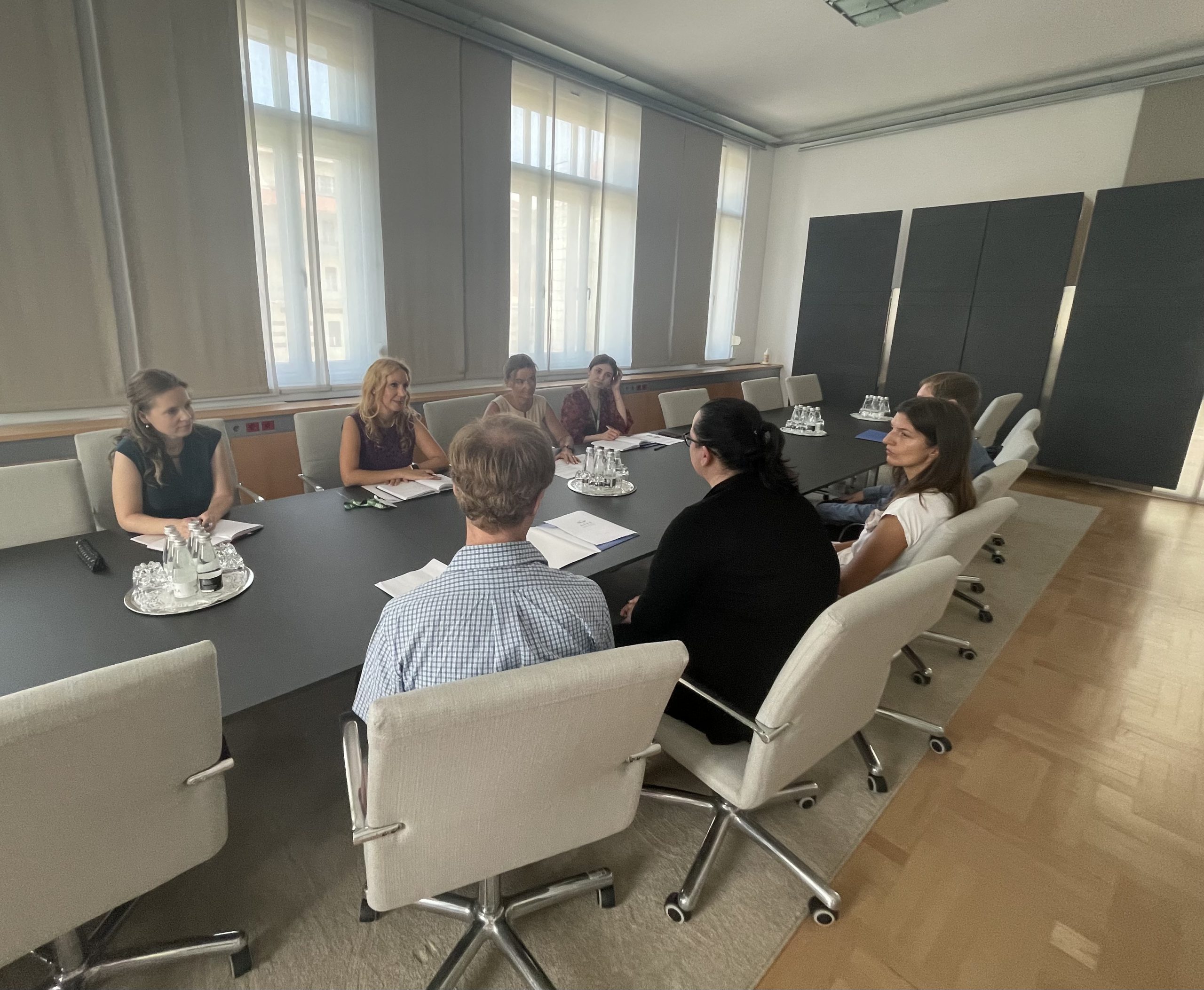 Dr. Marinka Žitnik and Dr. Andrej Košmrlj, co-founders of ASEF, highlighted the fundamental missions and achievements of the ASEF foundation during the reception. The emphasis was on the ASEF fellowship program. The Research Abroad program enables 10-week research fellowships with distinguished Slovenian professors at prominent universities worldwide, such as Harvard, Stanford, Princeton, Cambridge, and other institutions in the USA, Canada, the UK, Australia, EU countries, and New Zealand. Meanwhile, the Visit Slovenia program opens doors for descendants of Slovenian emigrants with a 10-week research visit to universities, institutes, or companies in Slovenia. With that said, the fellowship programs provide not only new career opportunities but also promote personal growth. It represents an exceptional opportunity for participants to experience Slovenian culture firsthand and gain a unique insight into the history and identity of their ancestors. Through the exchange of knowledge and innovative ideas, the aim is to establish and, ultimately, sustain connections between talented young individuals and Slovenia.
Additionally, other noteworthy initiatives under the umbrella of the ASEF educational and research program were showcased. These endeavors are closelhy aligned with partners such as the Ministry of Foreign and European Affairs, further emphasizing a strong dedication to cultivating and fortifying international relationships.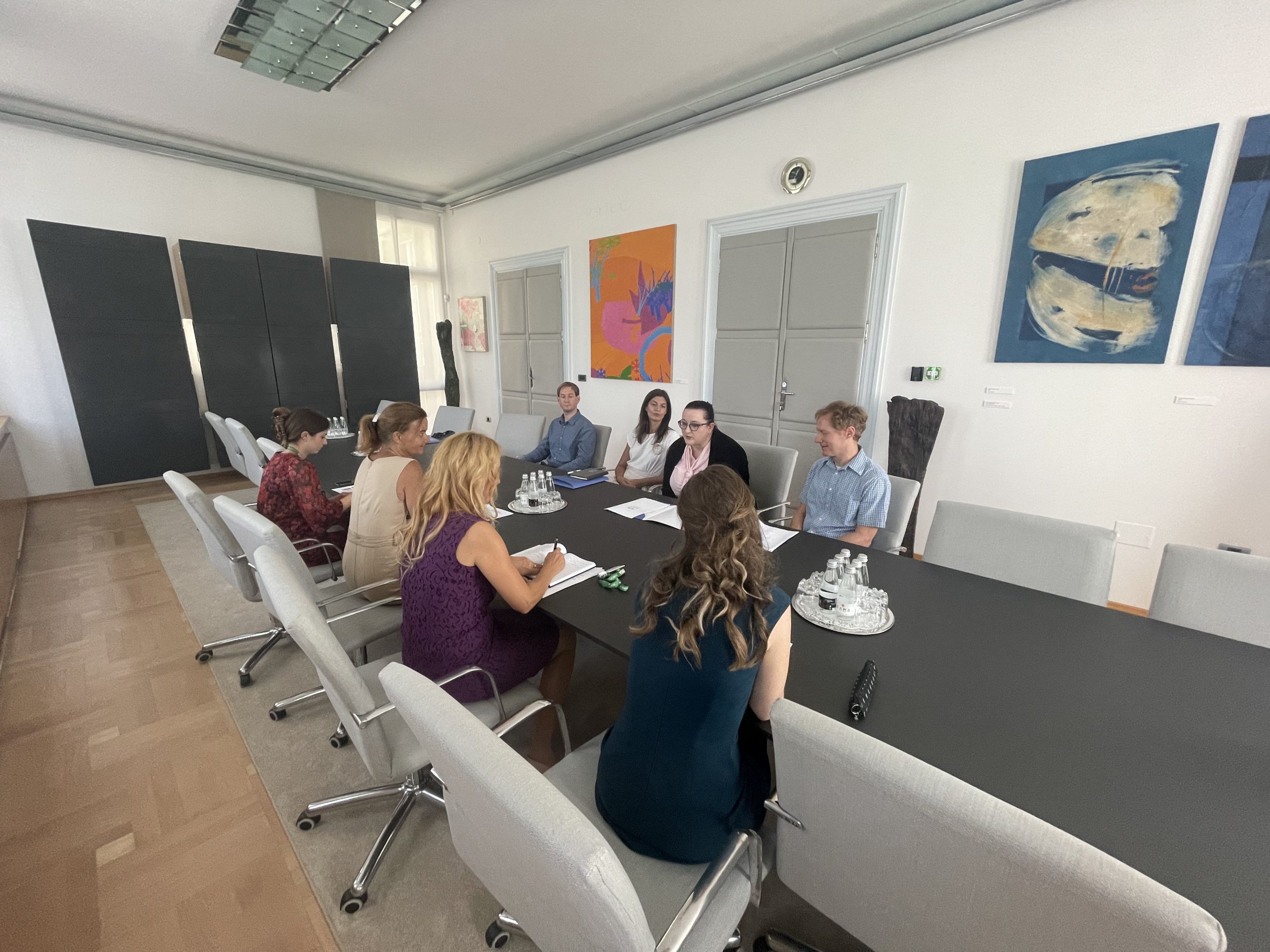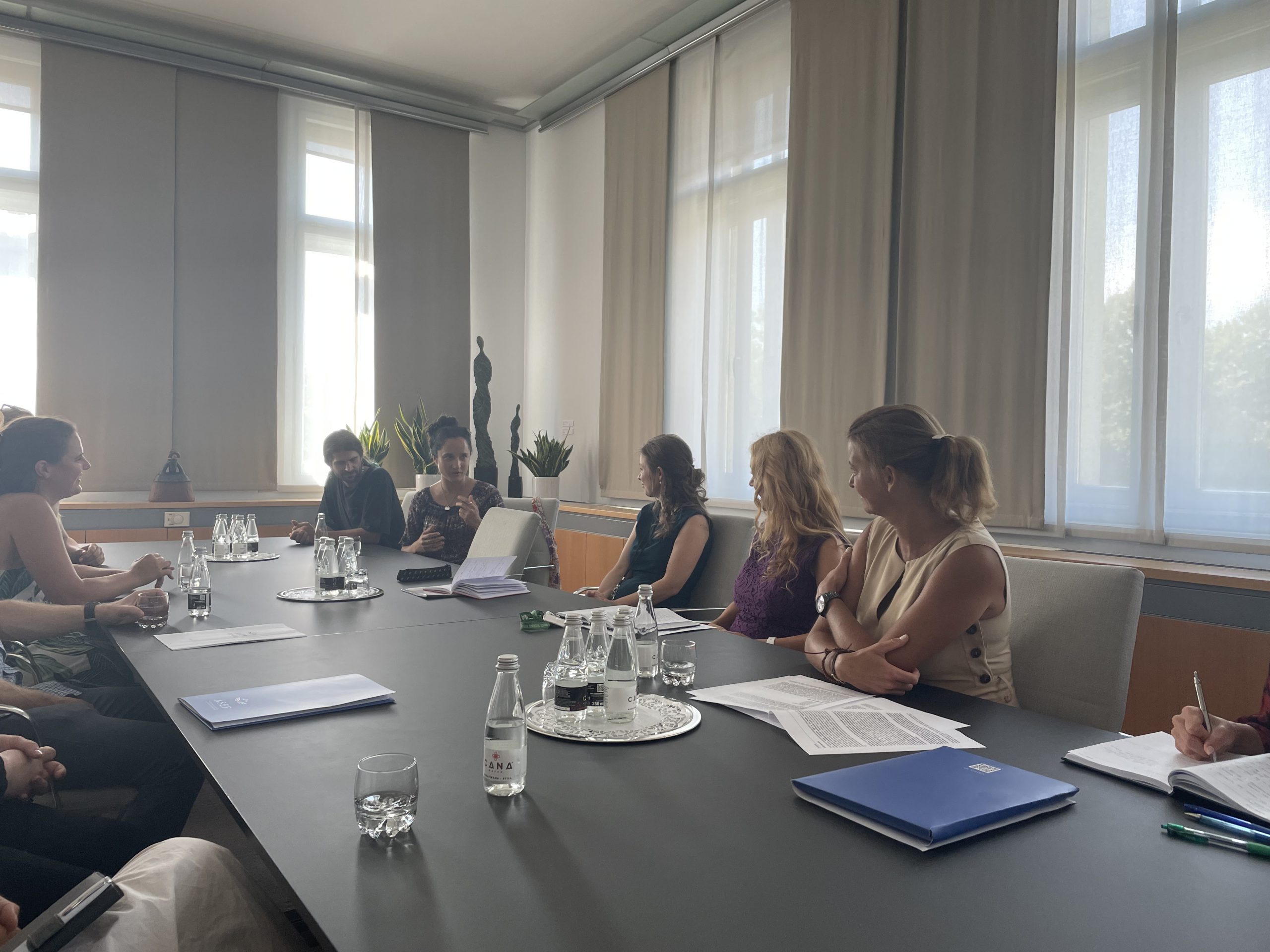 In the current year, 25 ASEF Junior Fellows will embark on a 10-week research visit as part of the ASEF fellowship program. Among those in attendance at the reception were Anchi Porcelo Žakelj, Arjana Savarin, Natasha Urbančič, Stefanía Leber, Michelle (Mije) Von Merta-Sustarich, Daniel Leber, Frenk Dragar, Jože Rožanec, and Matej Škerlep. Each of them shared their perspective on their experience within the fellowship program, which validates the mission of ASEF to bridge the gap between talented youth and their roots, while also fostering a culture of innovation.