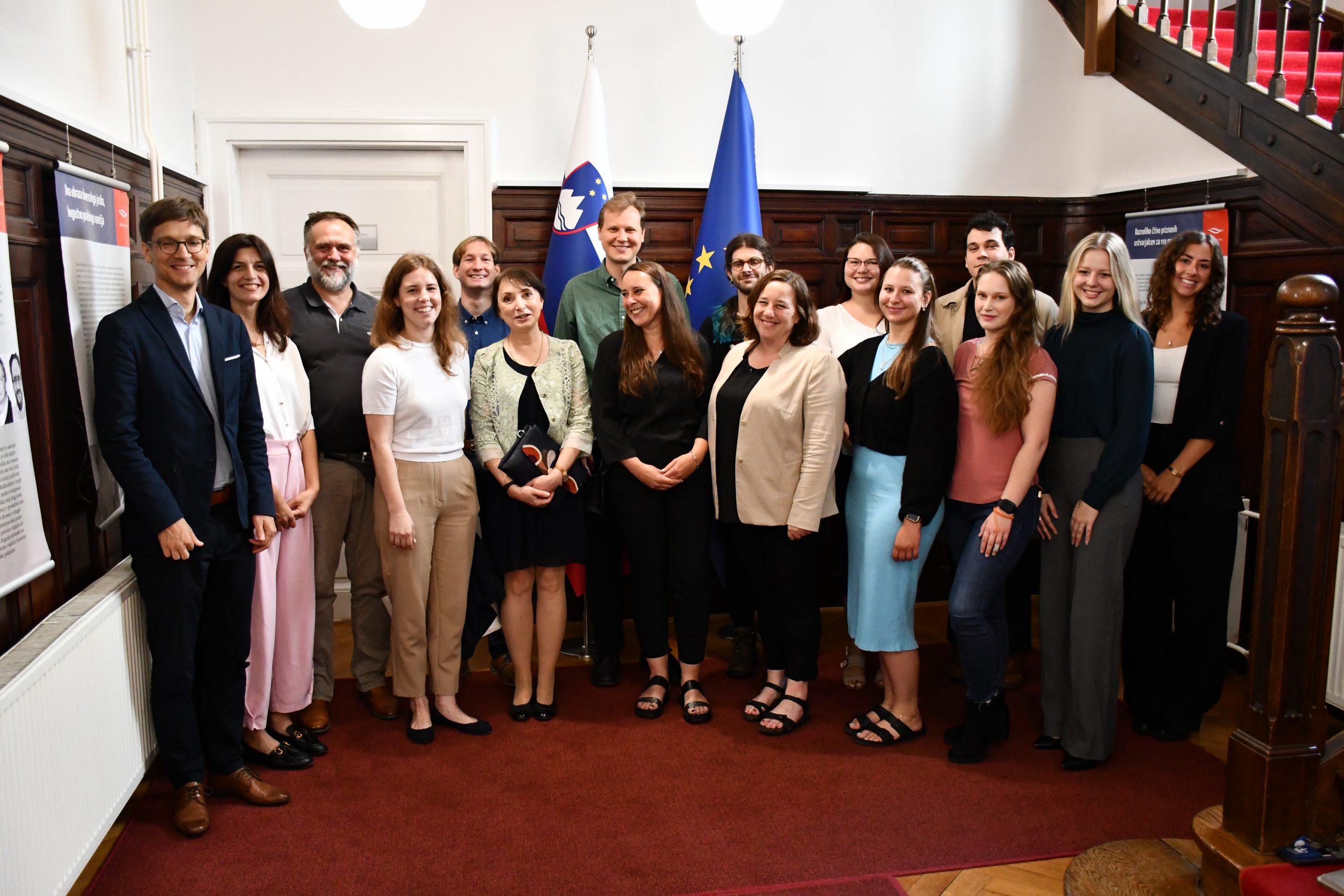 Reception of ASEF Junior Fellows 2023 at the Government Office for Slovenians Abroad
On Tuesday, July 4, 2022, the Government Office for Slovenians Abroad hosted the reception of this year's ASEF Junior Fellows, who are these days already making their study visits and visits to companies in Slovenia. They were received by State Secretary Vesna Humar. ASEF mentors and other associates of the foundation were also present at the event.
At the reception, Dr. Jure Leskovec, one of the founders of ASEF, emphasized the core mission and work of ASEF. He particularly pointed out the ASEF fellowship program, which enables the descendants of Slovenian emigrants to go on a 10-week research visit or company visit in Slovenia. Among other things, the program opens up new career possibilities and opportunities for individuals, and at the same time promotes their personal growth. Participants directly experience Slovenian culture and thus gain a unique insight into the homeland of their ancestors. The goal of the foundation is to create a connected network between Junior Fellows and mentors, which enables the exchange of knowledge and ideas and encourages long-term ties between young talents and Slovenia.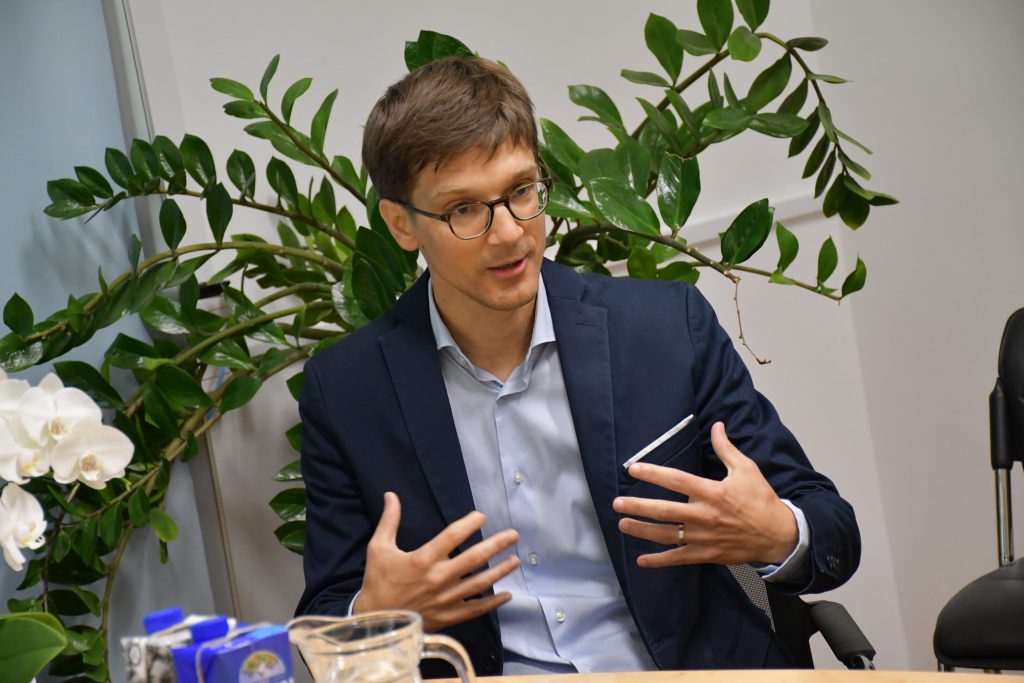 This year, 13 young people from the USA, Argentina, Canada and Australia will visit Slovenia. 7 of them were also present at the reception, namely Amalia Blood, Alexandra Vombergar, Daniel Leber, Pablo Matias Diaz Zakelj, Zarja Miovic, Taylor Tutkaluke and Mije Von Merta Sustarich. The Junior Fellows presented their Slovenian roots, their work and the main goal of their visit to Slovenia, and of course how they stay in touch with Slovenia outside of it.
ASEF Junior Fellow Amalia Blood developed her love for Slovenia and Slovenian culture by attending a Slovenian language school in the parish of St. Vida, on summer holidays in Slovenska Pristava and through her grandmother Milena Stropnik. Junior Fellow Alexandra Vombergar's grandparents also come from Slovenia, so she is extremely grateful for the opportunities to explore and connect with a culture that has deeply influenced her identity.
Junior Fellow Mije Von Merta Sustarich is a proud third-generation American Slovenian who serves as the secretary in Lodge 304 of the Slovenian National Beneficial Society in San Francisco. She is extremely happy that she can get to know the place of her ancestors as part of the research visit, and is at the same time looking forward to learning Slovene. Junior Fellow Zarja Miovic shared that she was actually born in Slovenia and lived here until she was nine years old, after which she moved to the United States. She is extremely happy to be back in Slovenia, as she has reconnected with her family in Maribor. She says that she has always felt most at home in Slovenia.
Junior Fellows have grandparents who emigrated from Slovenia, and in the process ensured that their descendants fell in love with Slovenia and Slovenian culture. Some Junior Fellows regularly participate in Slovene clubs, events and Slovene language schools in their cities. Most of all, they are looking forward to experiencing Slovenian culture during their visit.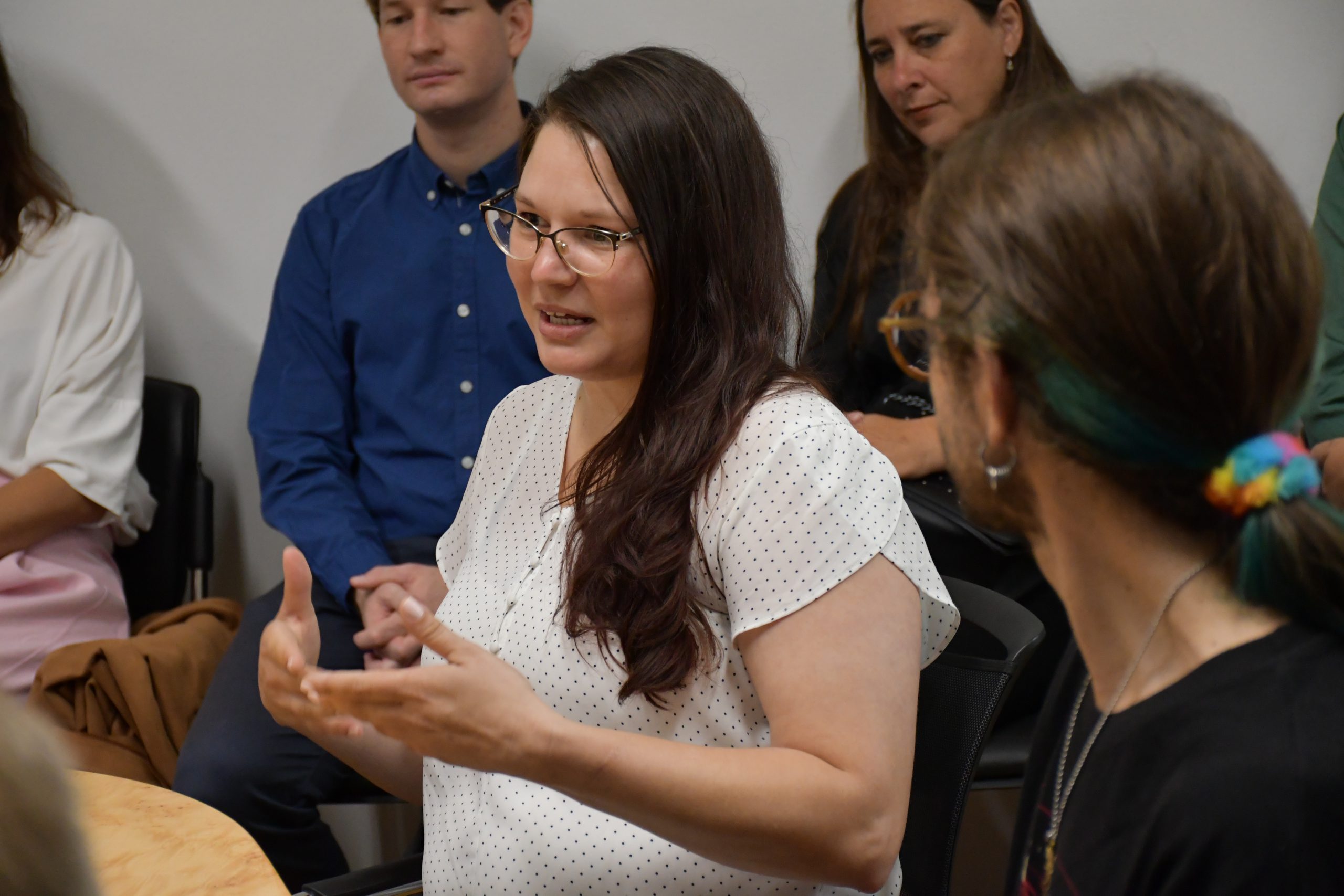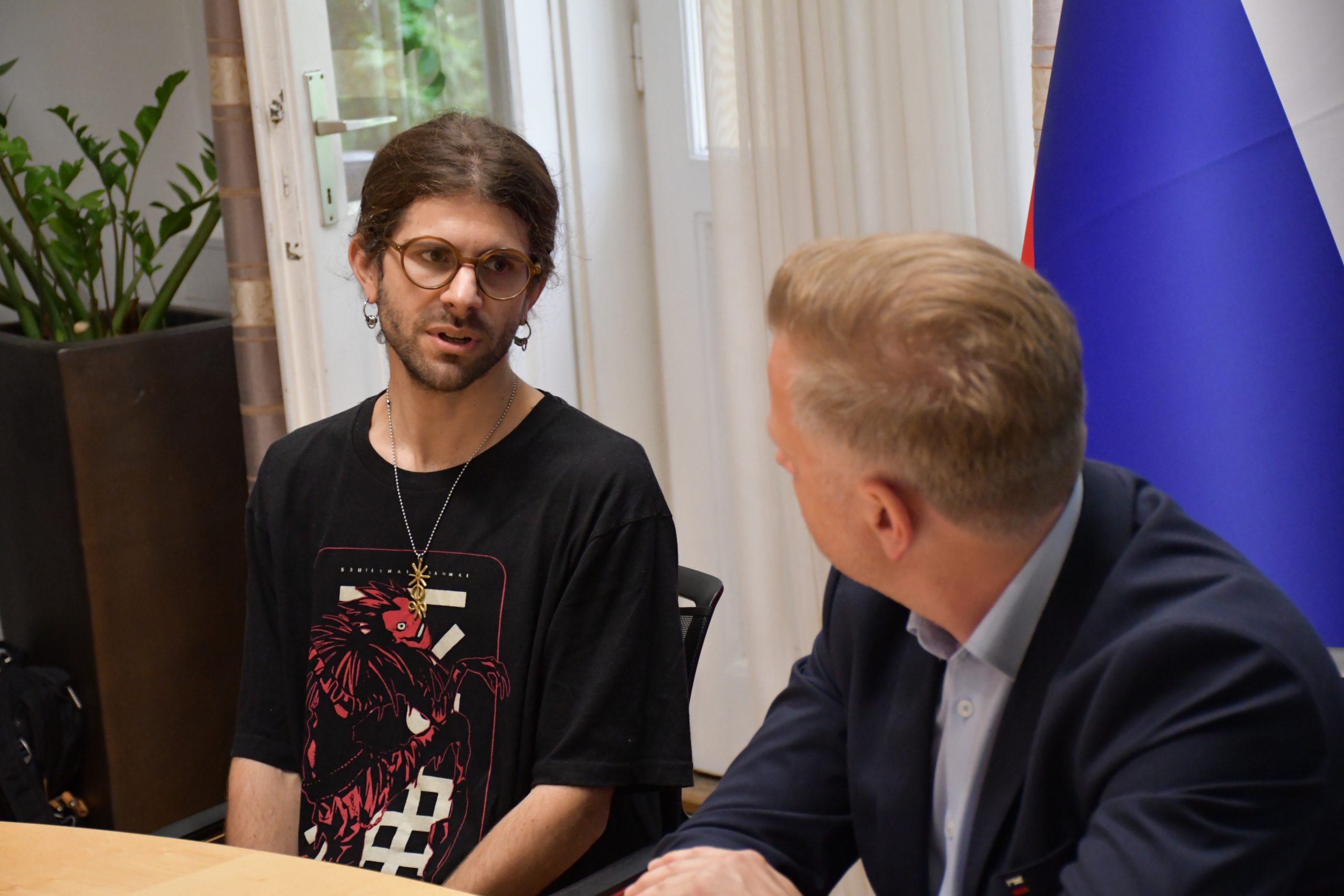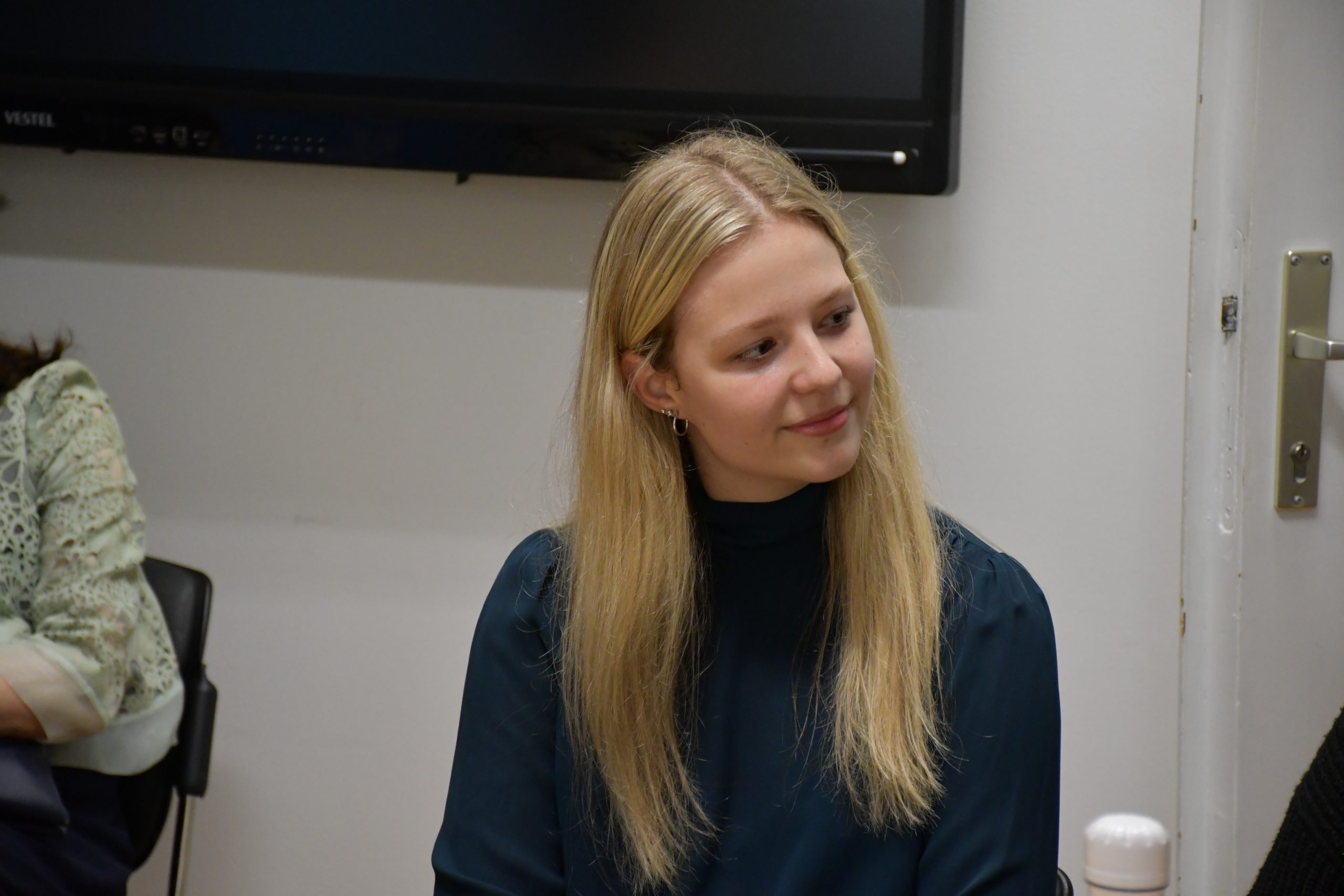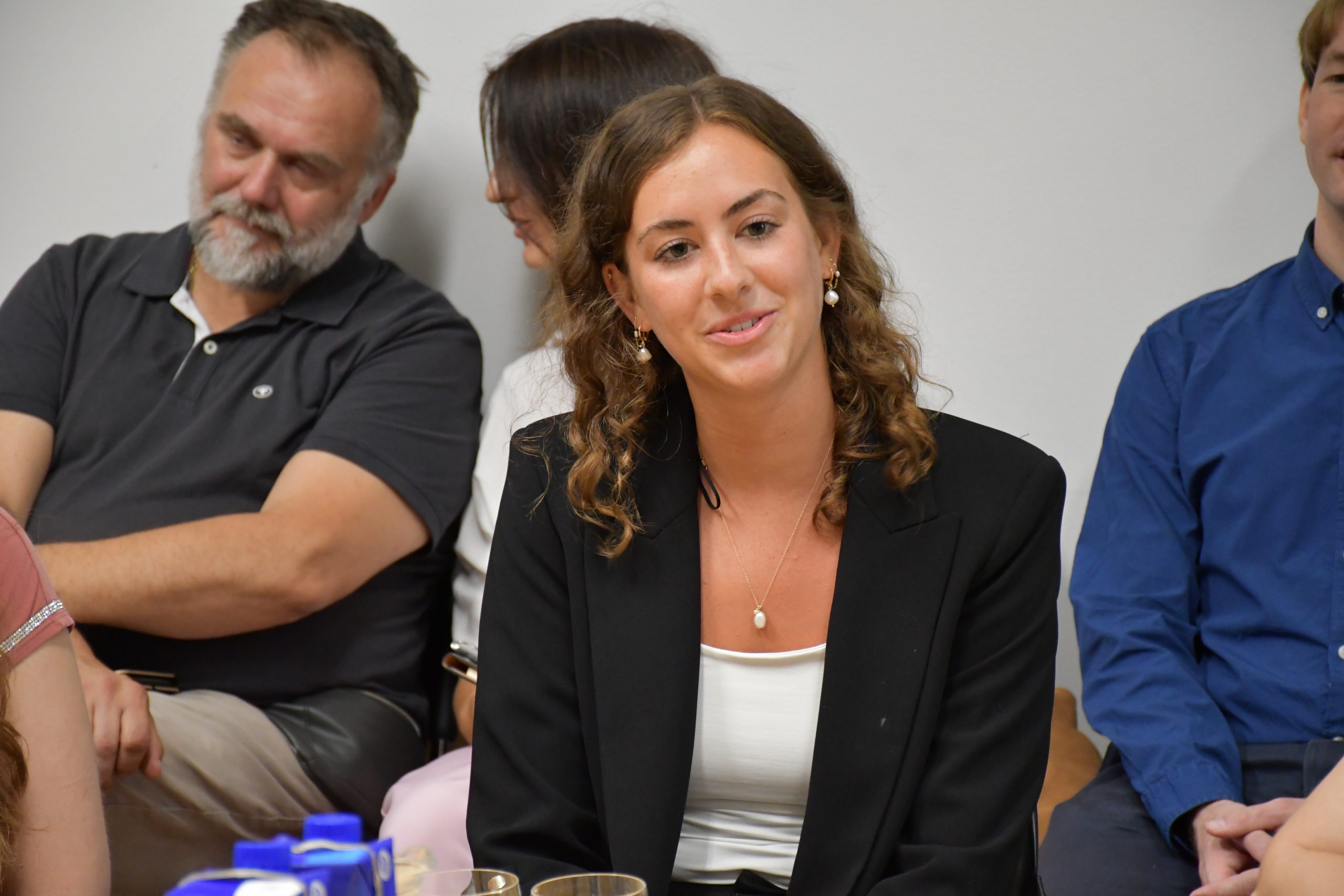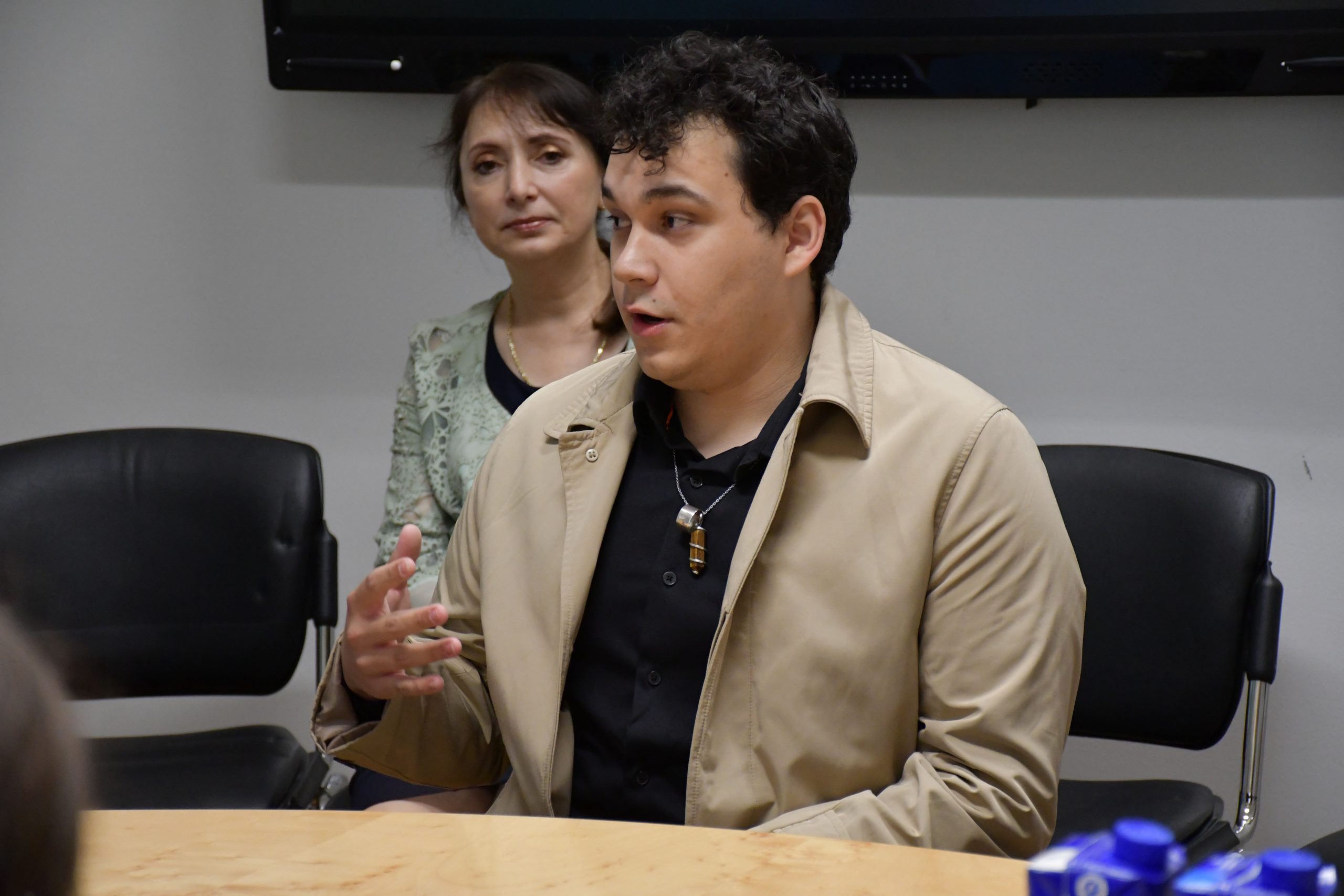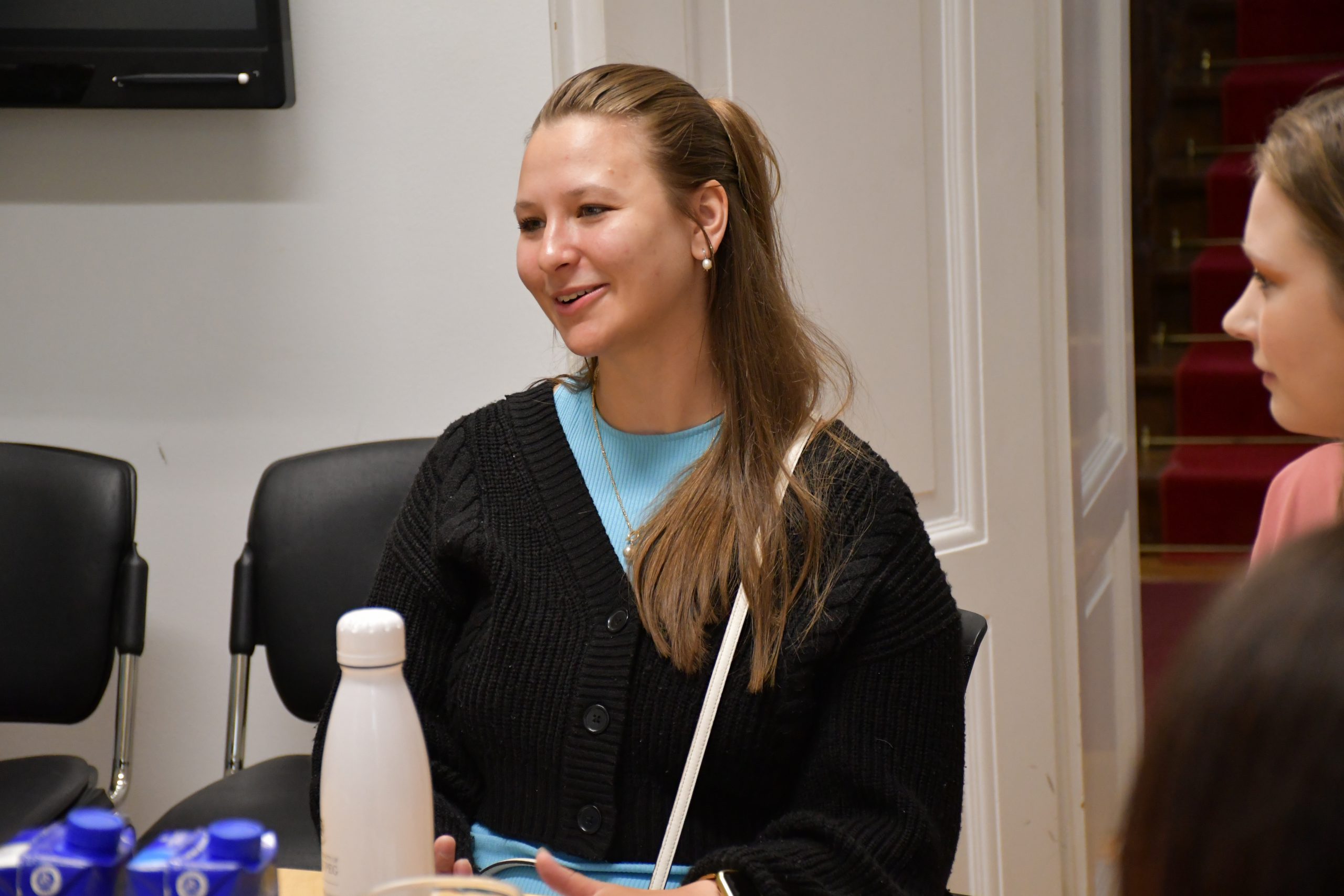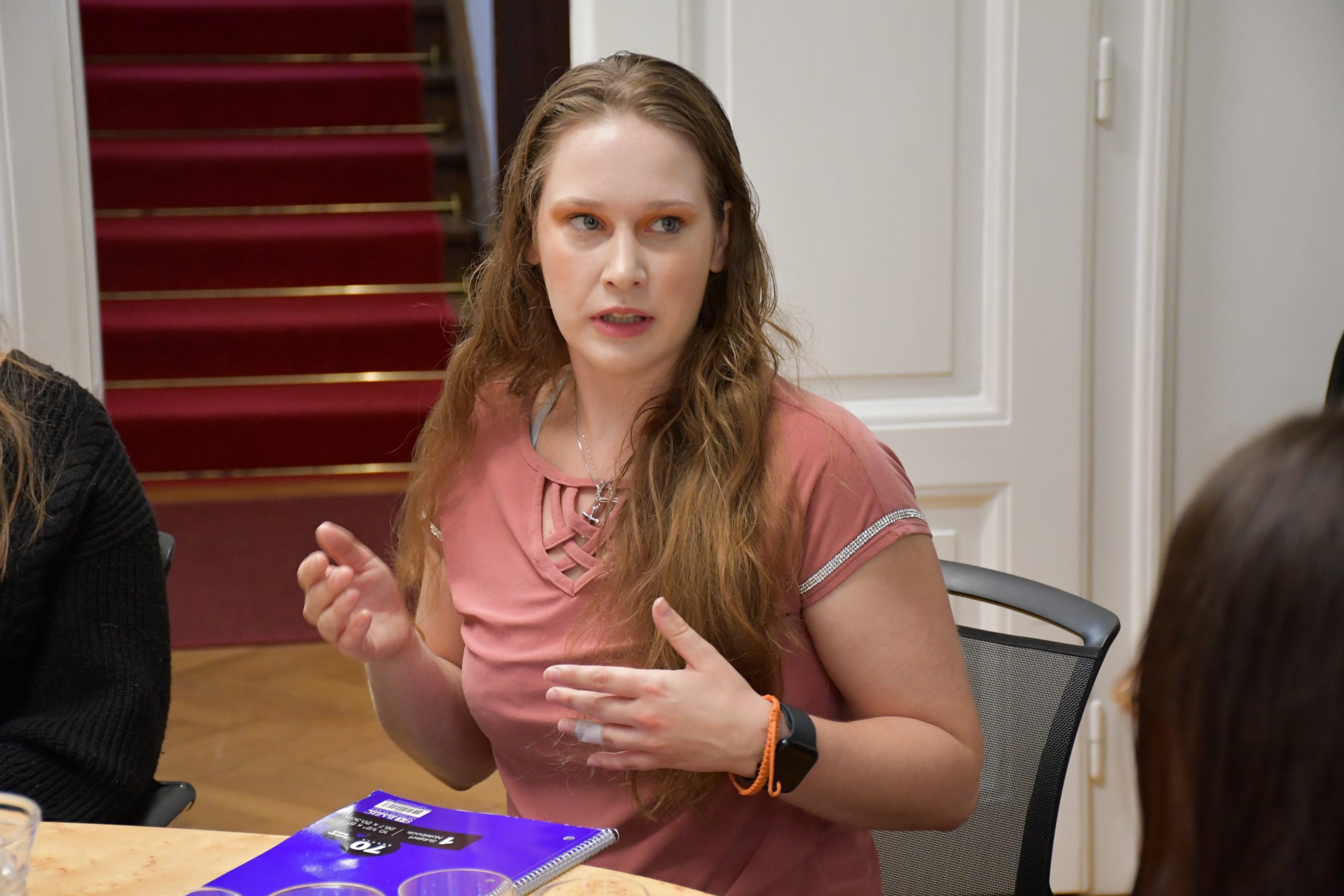 In addition to the previously mentioned Junior Fellows, the reception was also attended by four ASEF mentors, who briefly spoke about their work and the mentoring they perform with this year's generation of ASEF Junior Fellows. The mentors that were present were Prof. Dr. Vita Dolžan, professor and head of the Institute of Biochemistry and Molecular Genetics, Dr. Barbara Ivančič Kutin, research associate at the Institute of Slovenian Ethnology, Dr. Gorazd Meško, professor at the Faculty of Security Sciences and head of the Department of Criminology, and Dr. Denis Kutnjak, research associate at the National Institute of Biology.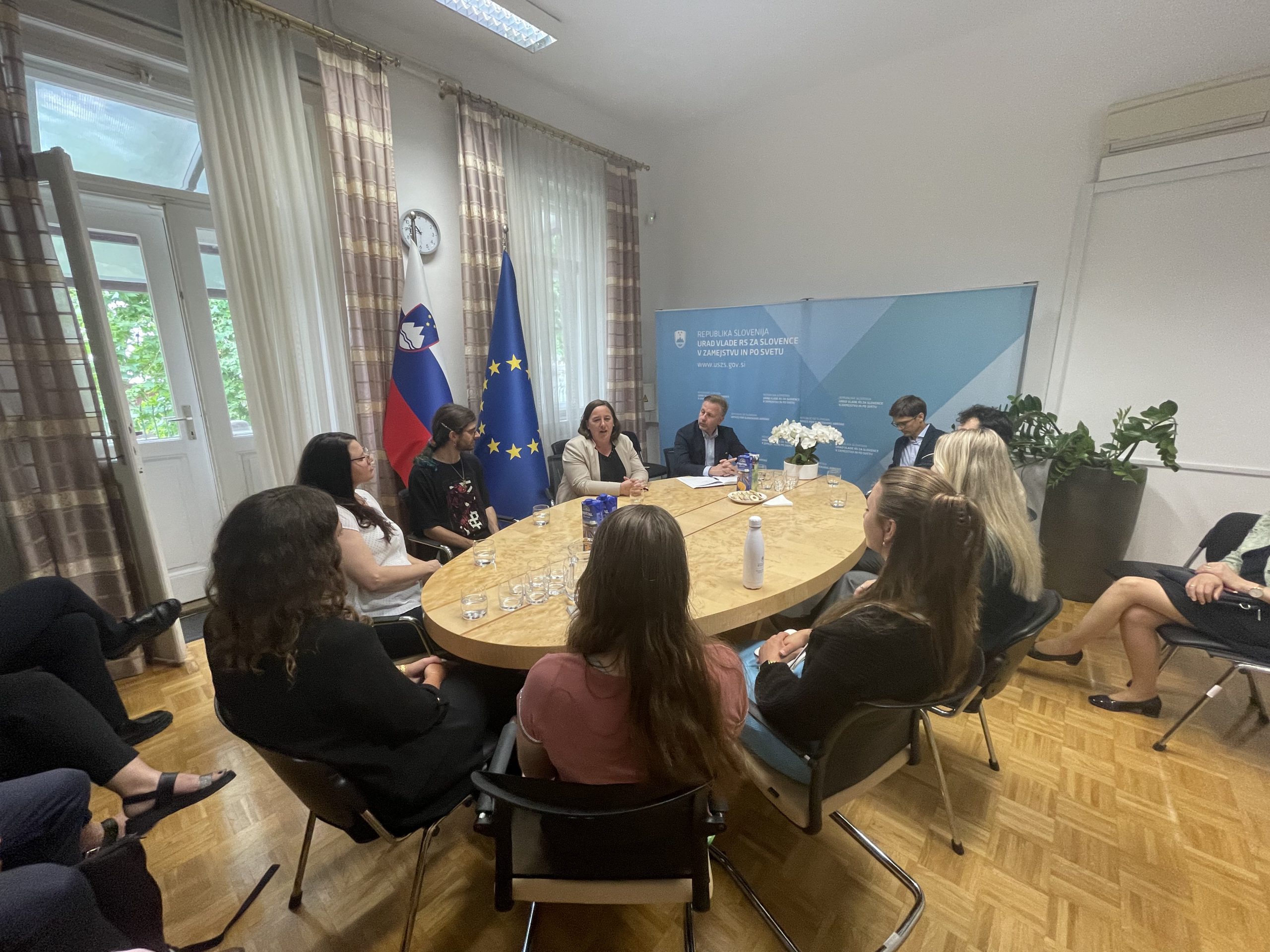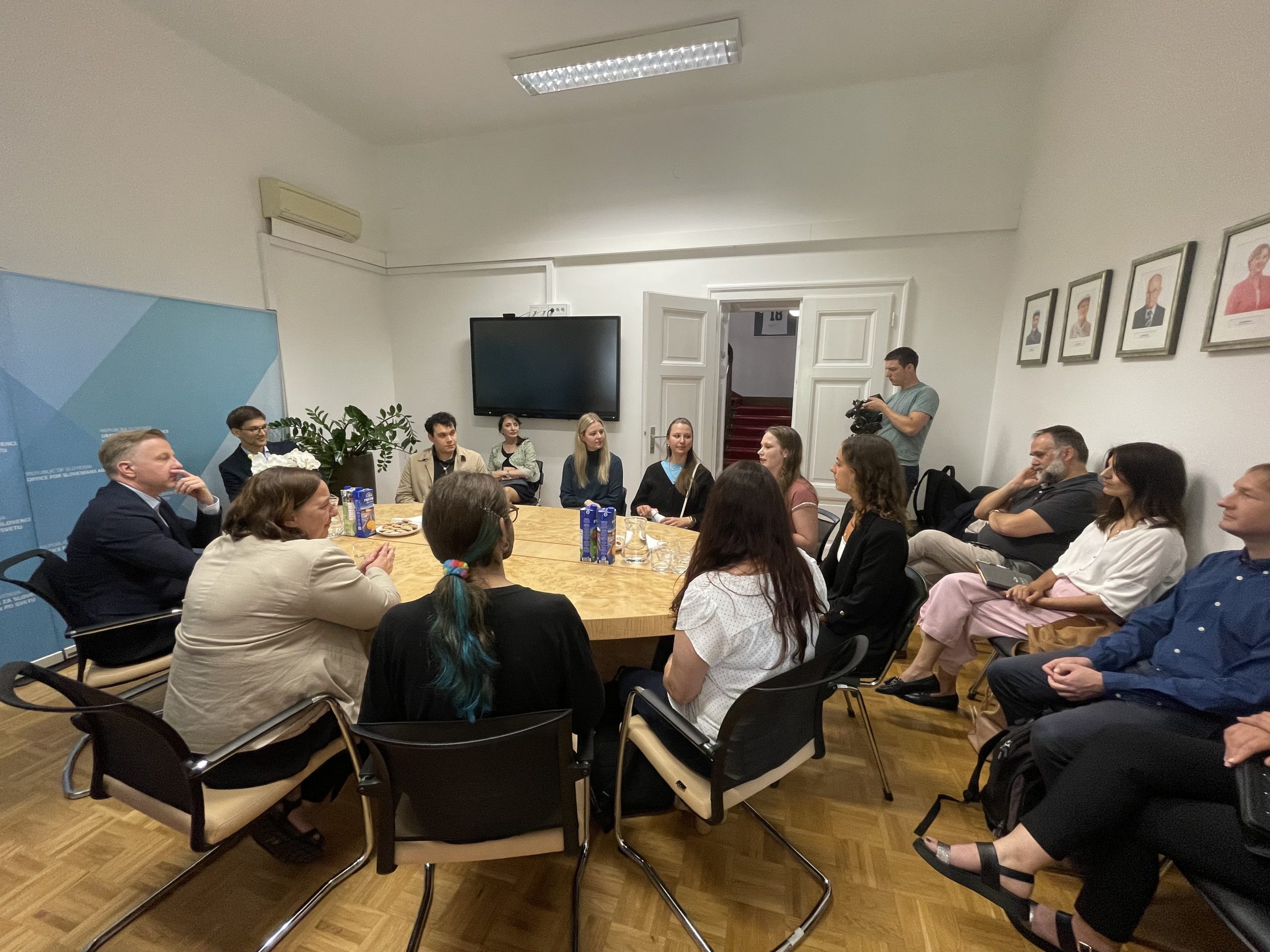 Photo: USZS and ASEF