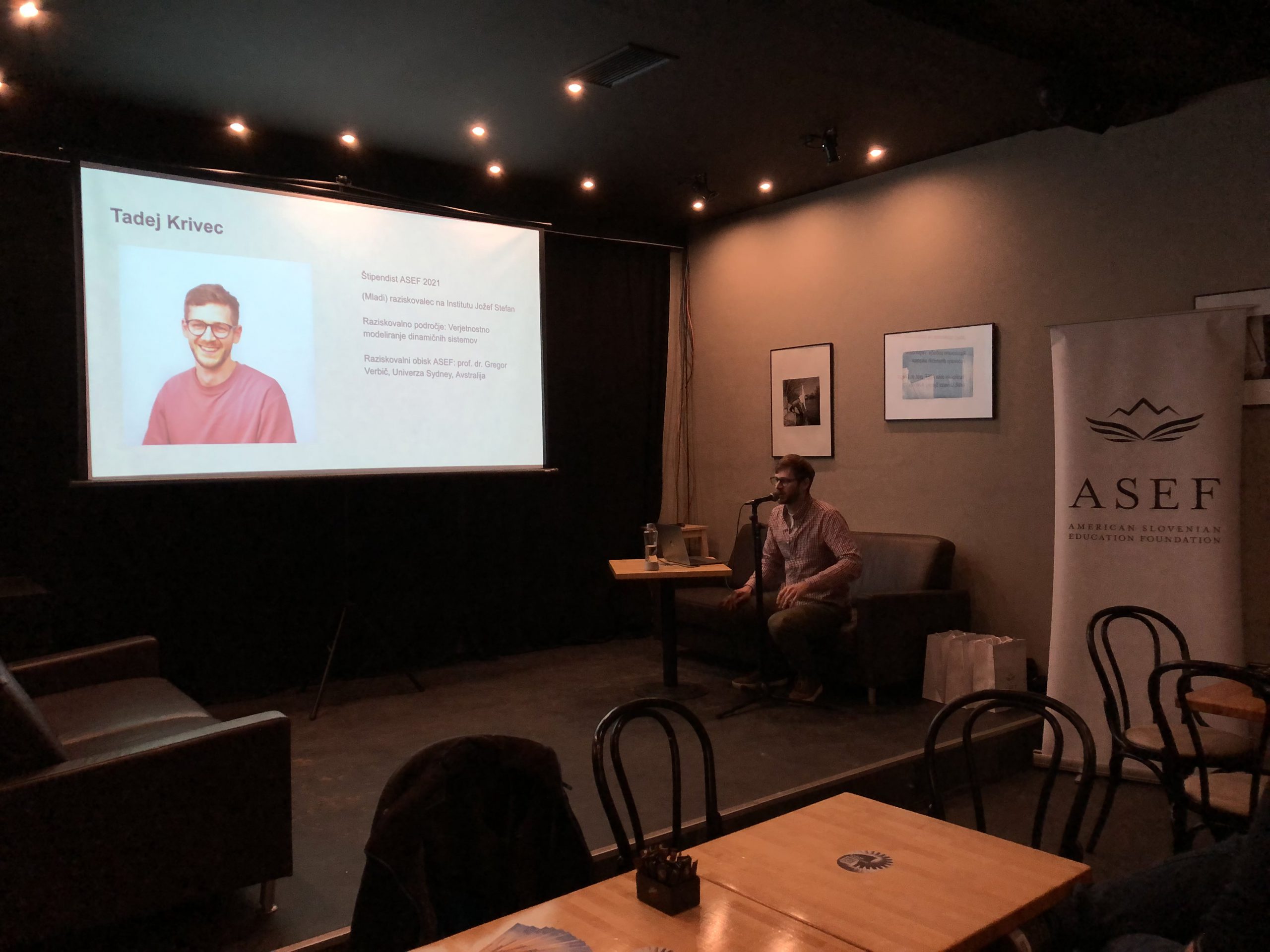 Probability forecast of electricity consumption
December 03, 2023 | 8:39 am |
On Tuesday, March 28, ASEF, in cooperation with LokalPatriot Novo mesto, organized the popular science lecture as part of the ASEF Young Minds lecture series. This time dr. Tadej Krivec, ASEF 2021 scholarship holder and researcher at the Jožef Stefan Institute, held the lecture.
In the lecture, Tadej first presented machine learning, which means acquiring knowledge based on experience. He presented this claim using the example of Chat GPT and Google Translate. Then the word flowed about dynamical systems – time-dependent systems. These are, for example, stock markets, temperature on earth, ECG, etc. The goal is to be able to predict this data in the future based on learning from historical data. This brings us to the topic of forecasting electricity consumption and energy production with solar cells. He presented the causes and proposed an approach to tackle this problem.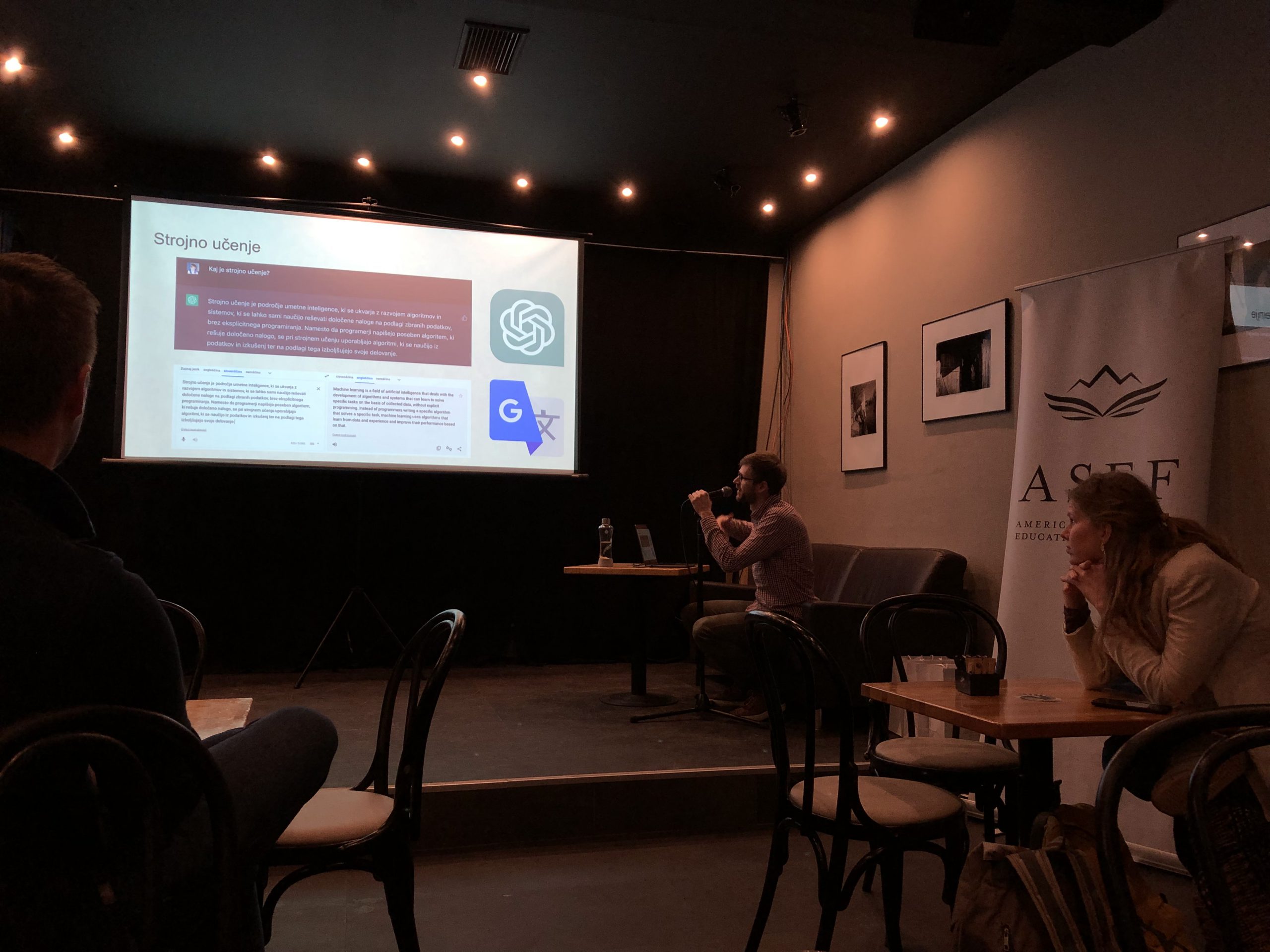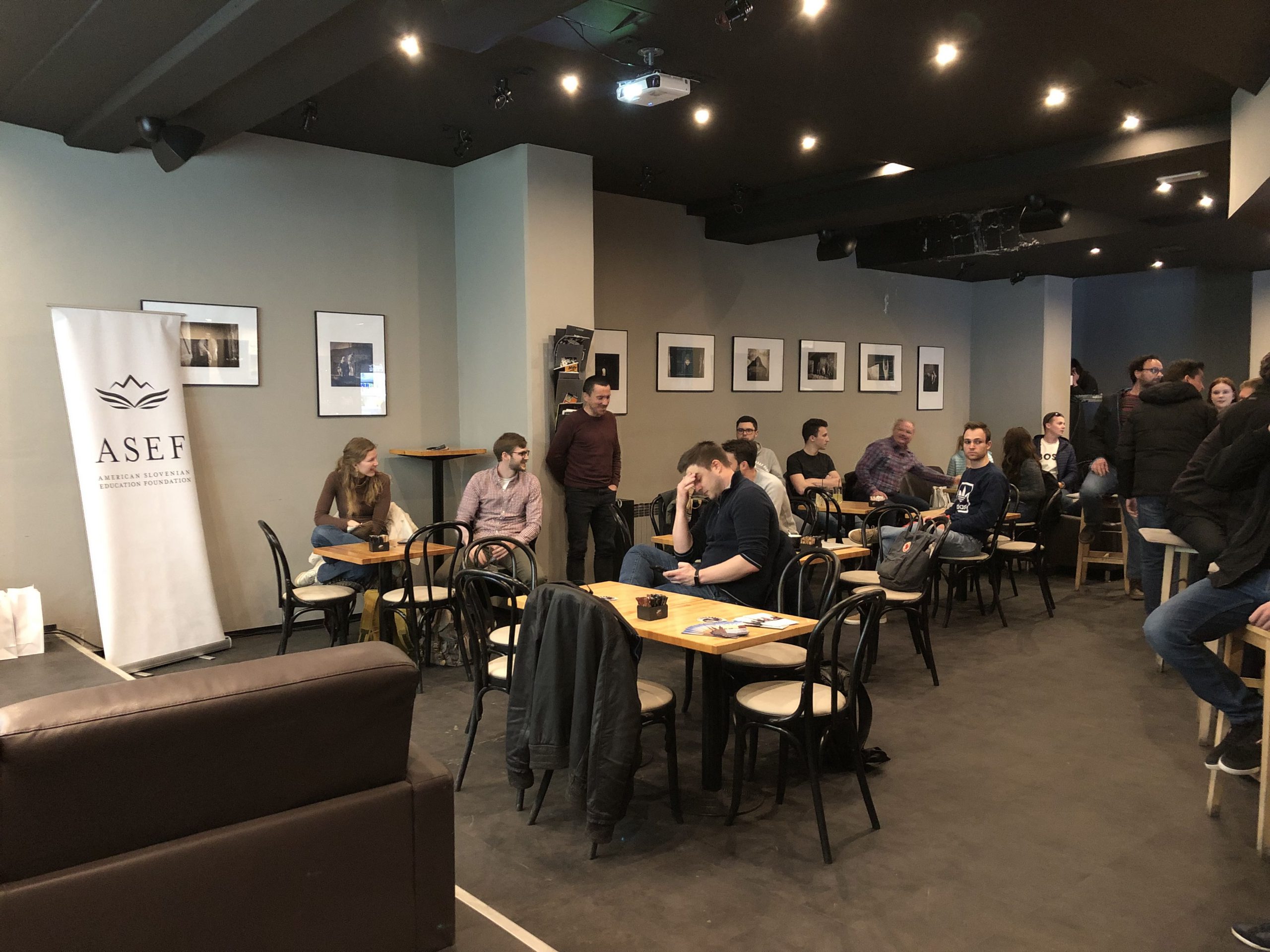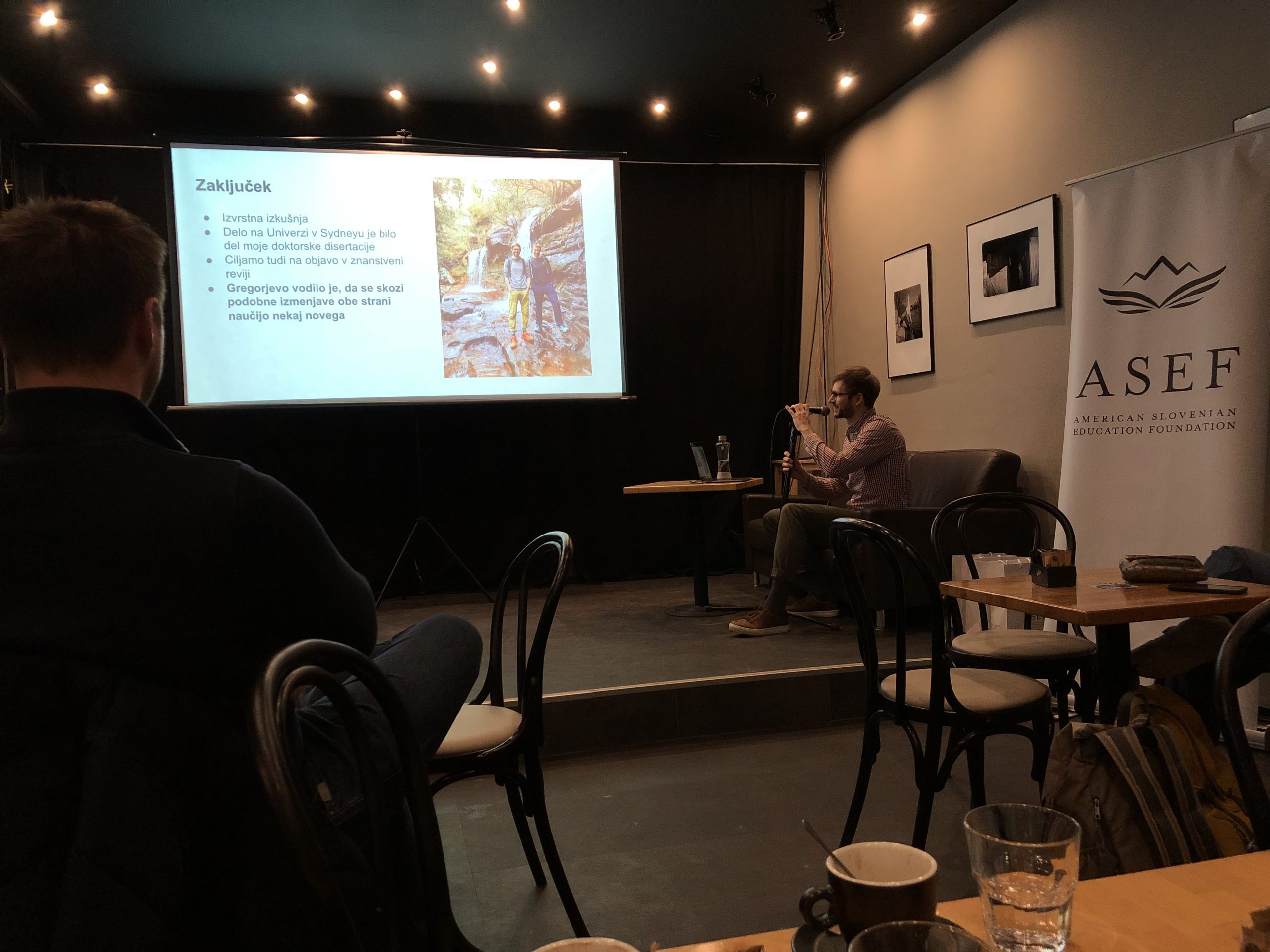 Tadej concluded the lecture with a presentation of his experience as part of a research visit, which he carried out at the University of Sydney, Australia, in collaboration with the ASEF mentor, dr. Gregor Verbič.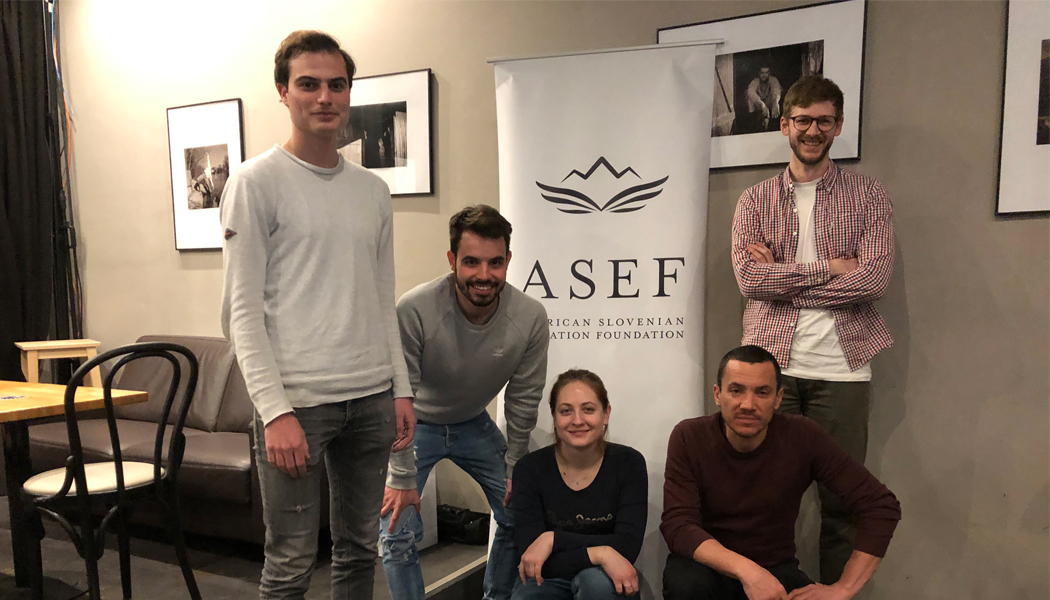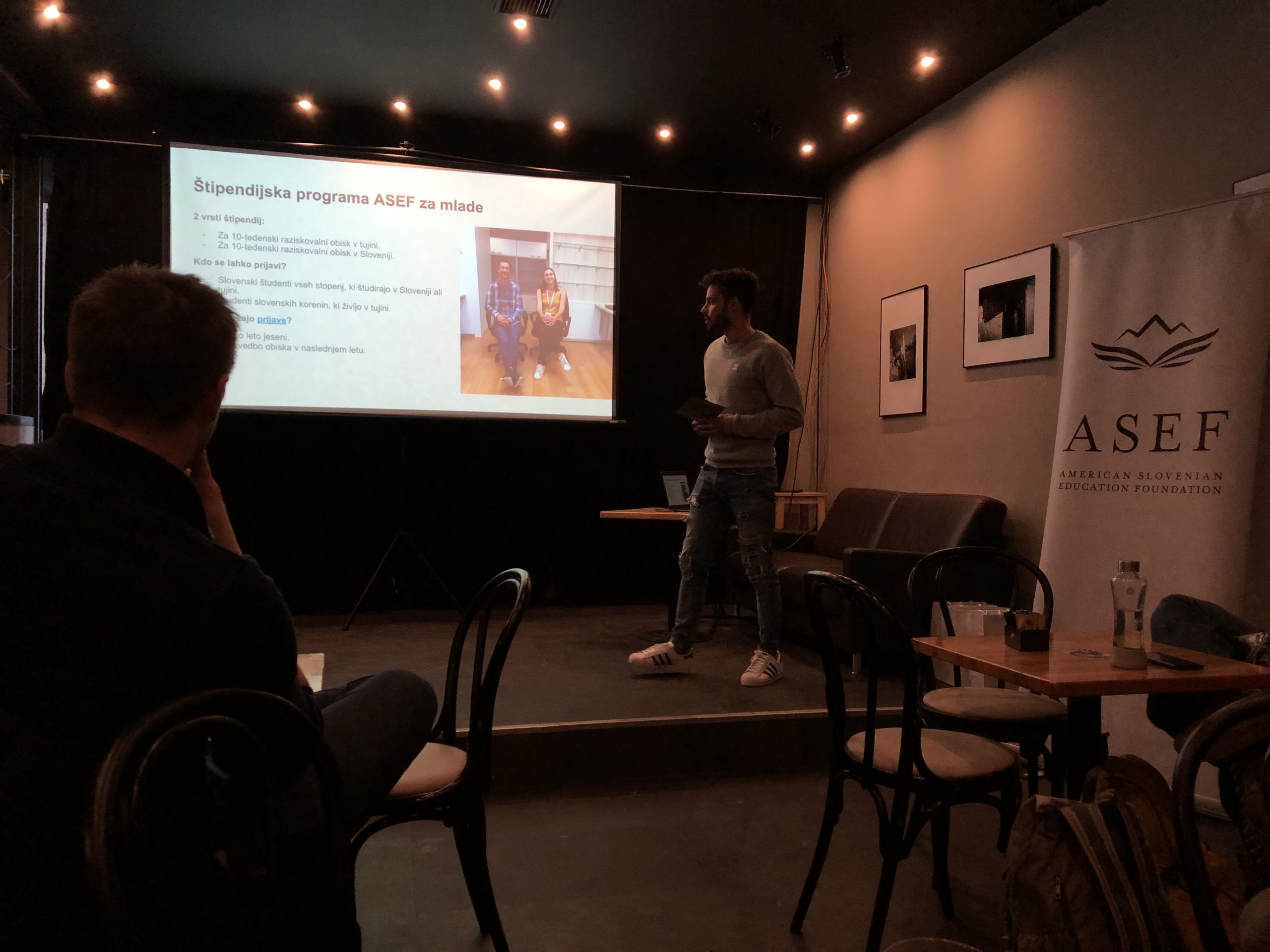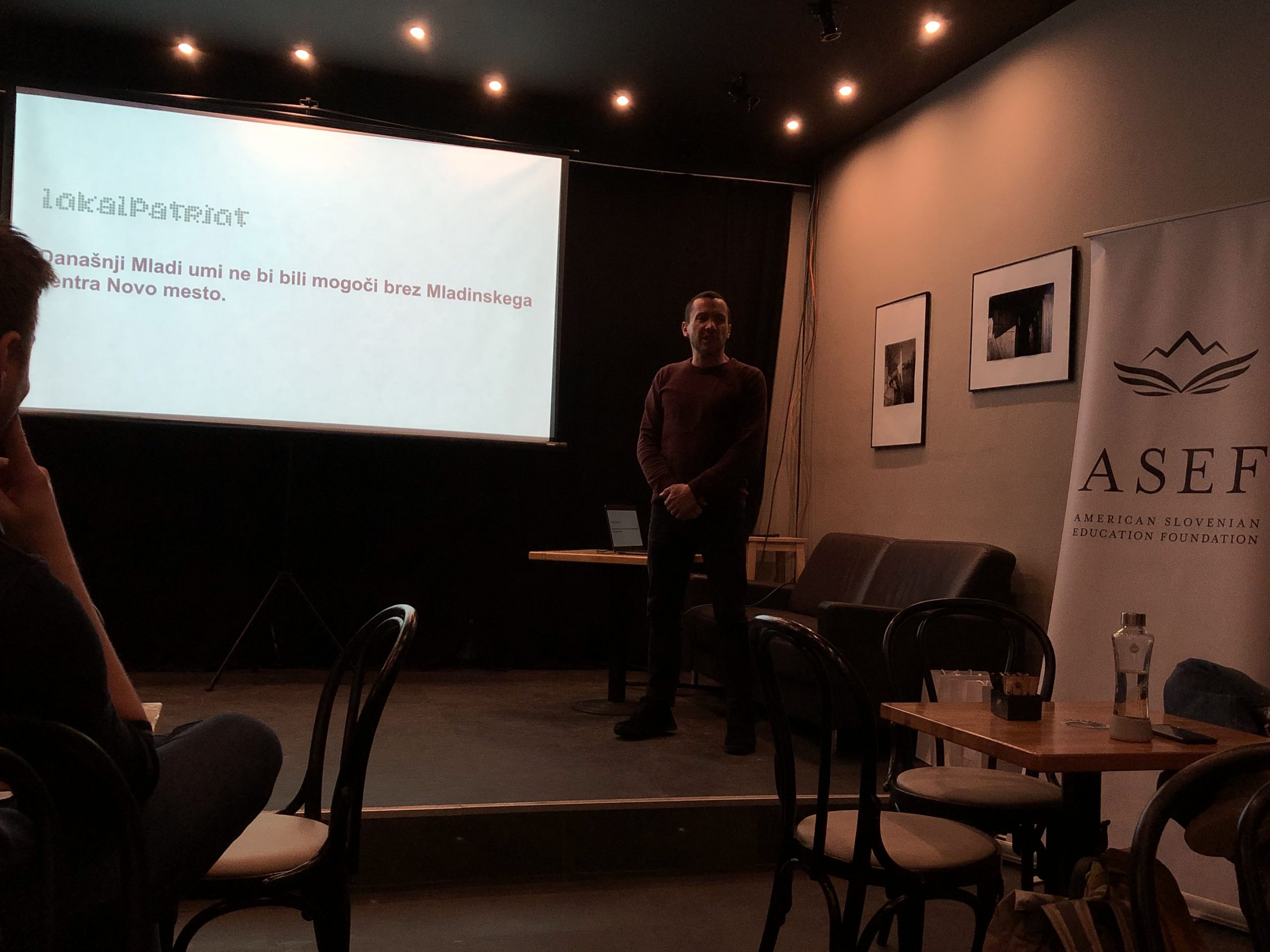 At the event, the representative of the Novo mesto Youth Center – LokalPatriot, Borut Pelko, greeted the participants, and the whole event was coordinated by Tine Šteger, ASEF fellow of the 2021 generation.
The ASEF Young Minds project is supported by the Office of the Republic of Slovenia for Youth and the Office of the Government of the Republic of Slovenia for Slovenes Abroad and the World.