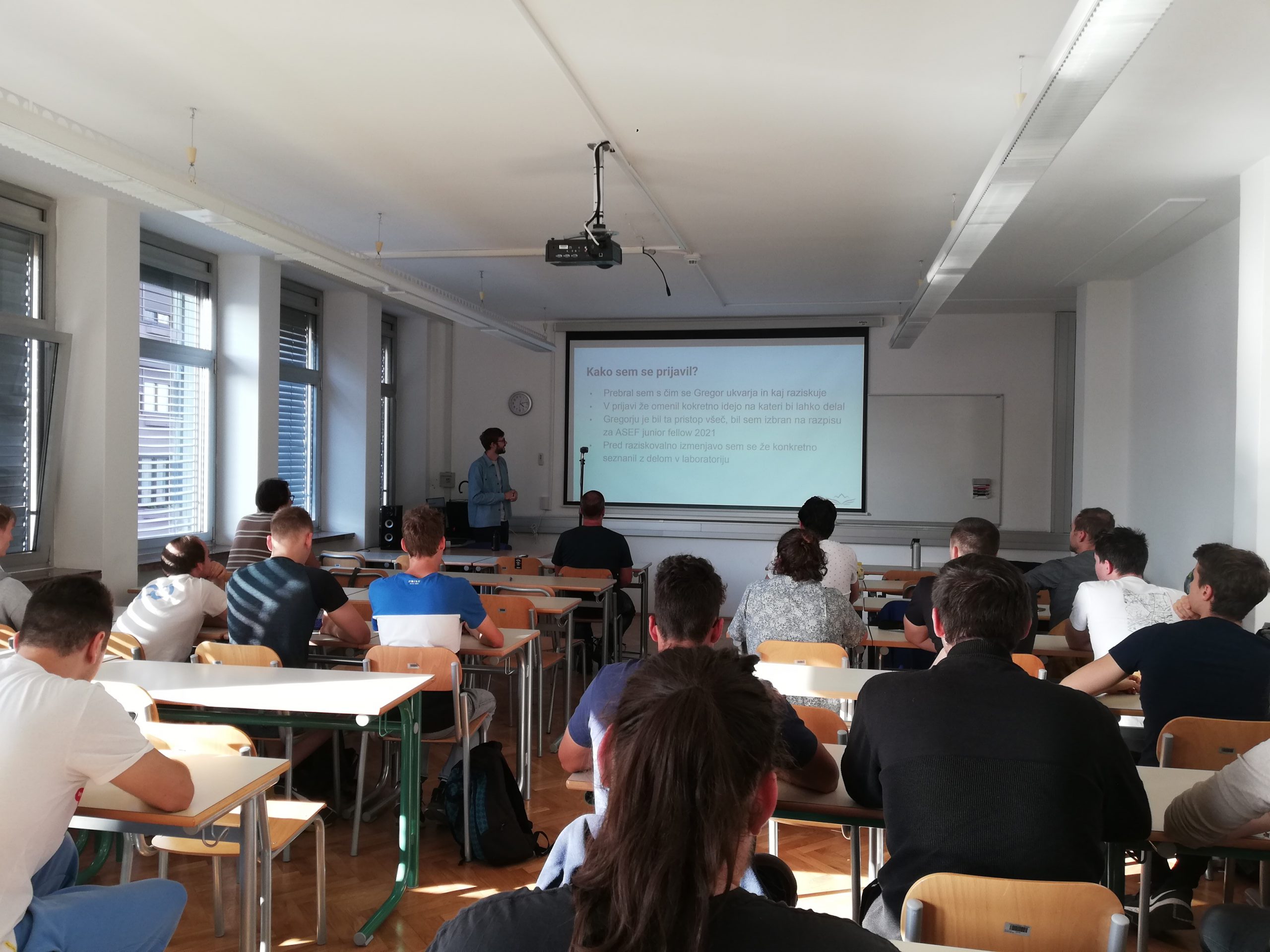 Presentation of the ASEF Research Abroad Fellowship Program at the University of Primorska
October 05, 2023 | 3:21 am |
On Monday, October 10, a presentation of the ASEF scholarship program Research Abroad took place in the premises of the Faculty of Mathematics, Natural Sciences and Information Technologies at the University of Primorska. Tadej Krivec, 2021 ASEF Fellow, presented in more detail the operation, visions and values ​​of the ASEF Institute, his experience of the research visit and some tips on how to successfully apply for the fellowship.
Tadej recently completed his research visit at the University of Sydney under the mentorship of ASEF mentor and associate professor Gregor Verbič. He told us that during the fellowship he worked on the probabilistic modeling of electrical load and photovoltaic generation, and also shared some insights into the fun activities he participated in over the weekend, some of them together with his mentor. Together with Maruša Sirk from the ASEF team, they answered questions about the research visit and the application process.
By sharing his experience and advice, he encouraged the gathered young people to apply for the open call for the fellowship. The deadline for registrations is October 23, 2022.